Tish Cyrus Spotted Without Wedding Ring In First Outing Since Filing For Divorce From Billy Ray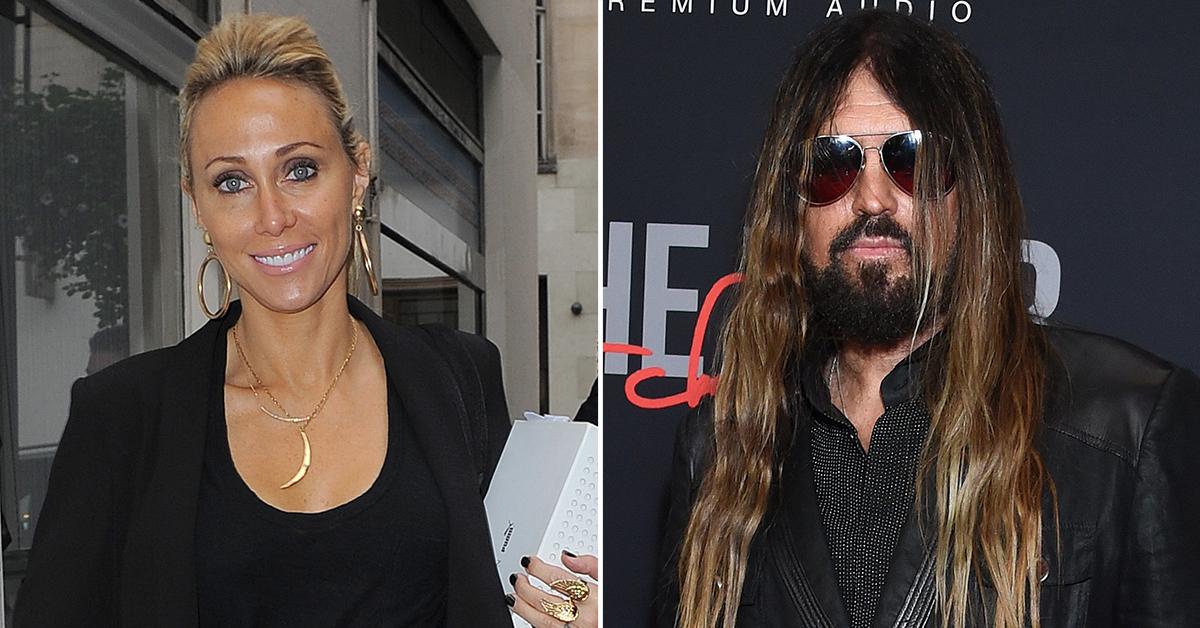 Tish Cyrus was seen for the first time since ending her marriage to Billy Ray Cyrus, and she wasn't wearing an important accessory. The 54-year-old mom of five has already removed her wedding ring, proving third time is a charm when filing for divorce.
Tish was photographed looking carefree on Tuesday while leaving a restaurant in Los Angeles, and she wasn't alone.
Article continues below advertisement
Tish kept it casual to mark her first appearance since officially pulling the plug on her decades-long relationship with the 60-year-old Achy Breaky Heart musician.
Donning a gray sweatshirt, cream-colored sweatpants, and Adidas sandals, Miley and Noah's mom may have been underdressed for the outing but her laid-back style couldn't distract anyone from her bare ring finger.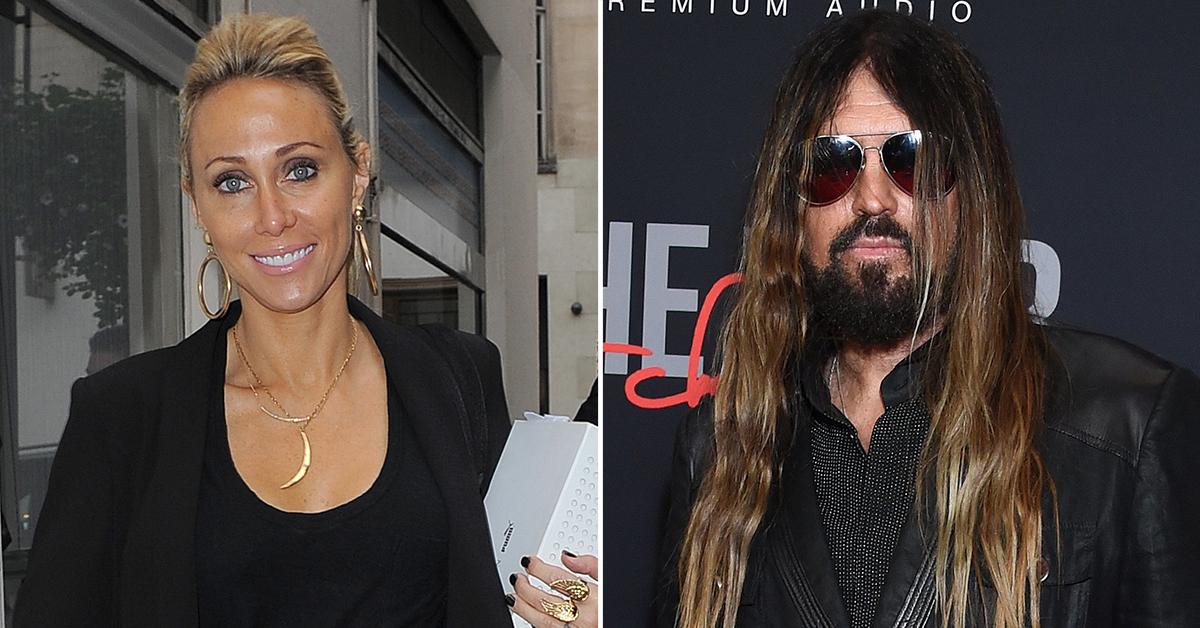 Article continues below advertisement
Going ringless to grab coffee she may have removed her diamond but there's a permanent reminder about her union with Billy Ray still on that digit. Instead of her ring, Tish's tattoo signifying their marriage is visible in the shots.
Not attempting to shy away from photographers, the country singer's soon-to-be ex-wife quickly ran into the restaurant for an afternoon pick-me-up and did not say a word in the process.
Meanwhile, Miley was spotted across town and didn't utter a peep about her parents' divorce. Not the same can be said for Tish and Billy Ray's youngest kid, Noah.
Fans were quick to point out that Noah does not follow her mother on Instagram, but she does follow her father.
Article continues below advertisement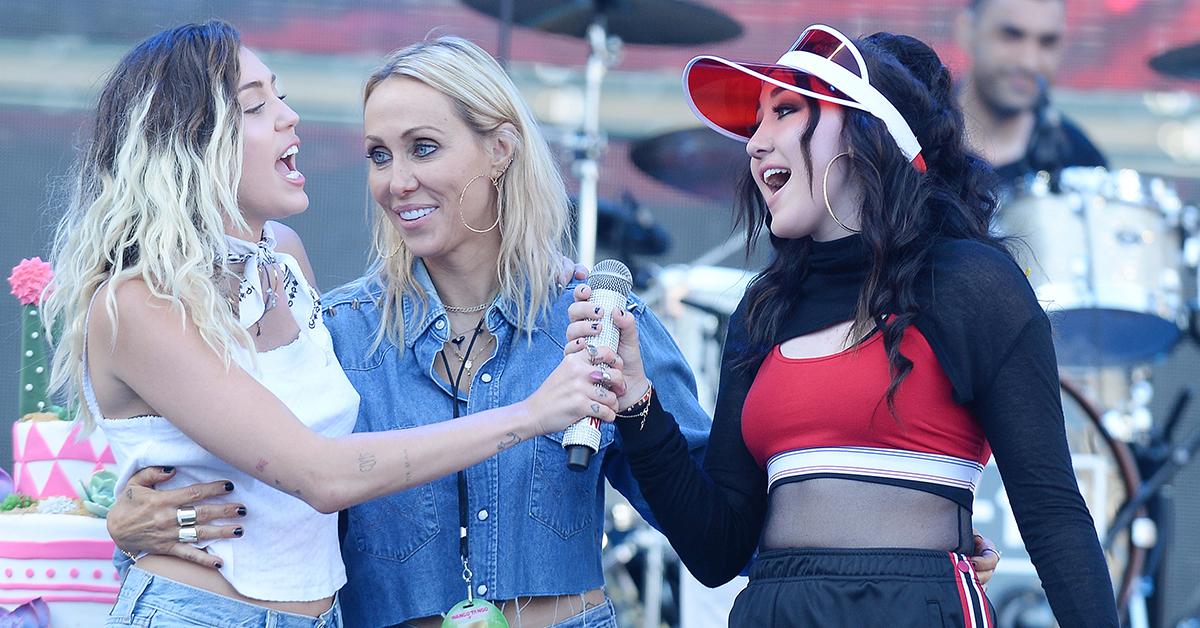 Many believe Noah's gone as far to block Tish from the social media site because the latter can't even tag the singer in her shots. While she has yet to address the speculation, Noah's Instagram activity seems to pack a powerful message.
Article continues below advertisement
As RadarOnline.com reported, Tish filed for divorce from Billy Ray in Tennessee last week. This is the third time the duo has attempted to call it quits since their 1993 wedding.
Billy Ray first filed in 2010, but the singer decided to call off his plans to end their marriage. Three years later, Tish filed and ultimately pulled the plug on moving forward with the divorce — until now.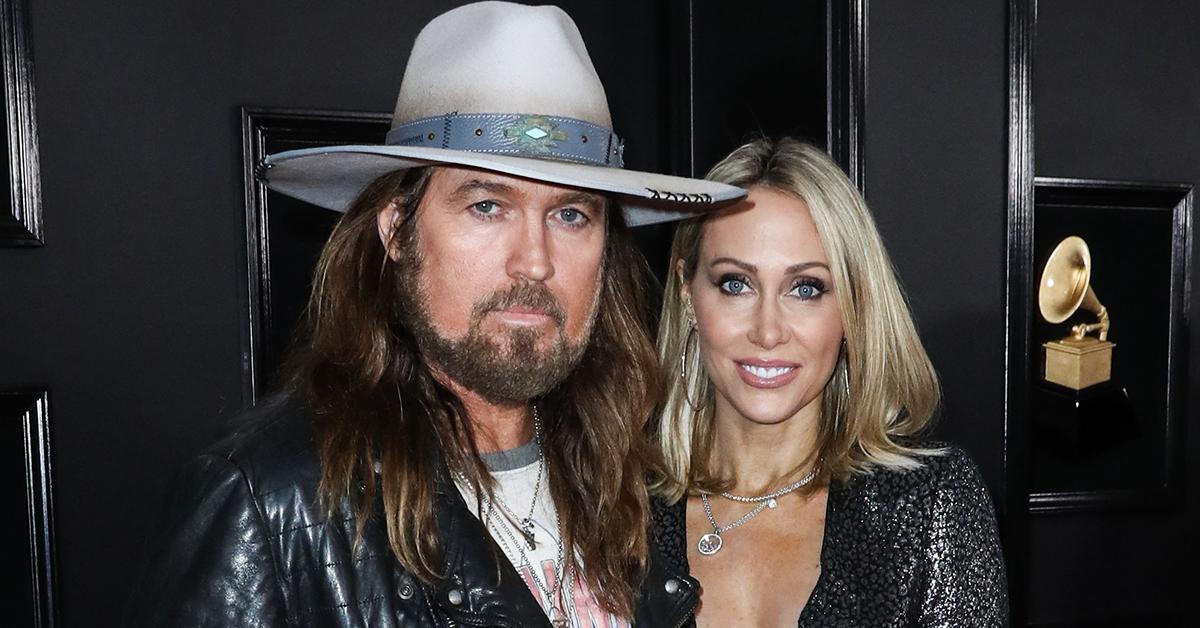 Article continues below advertisement
Tish and Billy Ray broke their silence on their divorce Tuesday.
"It is after 30 years, five amazing children and a lifetime of memories, we have decided to go our separate ways — not with sadness, but with love in our hearts," their joint statement to PEOPLE read. "We have grown up together, raised a family we can be so proud of, and it is now time to create our own paths."
"We will always be family and look forward to a continued and loving shared experience as friends and parents. We have not come to this decision lightly or quickly but with so much going on in the world, we wanted to provide some clarity and closure, so we can remain focused on what is important," the statement continued. "With Love and Hope… Tish and Billy Ray Cyrus."