'The View' Hosts Sunny Hostin And Ana Navarro Forced To Leave Mid-Show After Covid Tests Come Back Positive As Vice President Kamala Harris Waits Backstage
The View hosts Sunny Hostin and Ana Navarro were pulled from the stage live on-air Friday morning after both tested positive for COVID-19.
The incident happened just as Joy Behar began introducing Vice President Kamala Harris.
Article continues below advertisement
The Hot Topics show was forced to go on an impromptu commercial break after the hosts were abruptly asked to leave the set.
Joy later explained to the audience that Sunny and Ana had contracted the virus despite being fully vaccinated.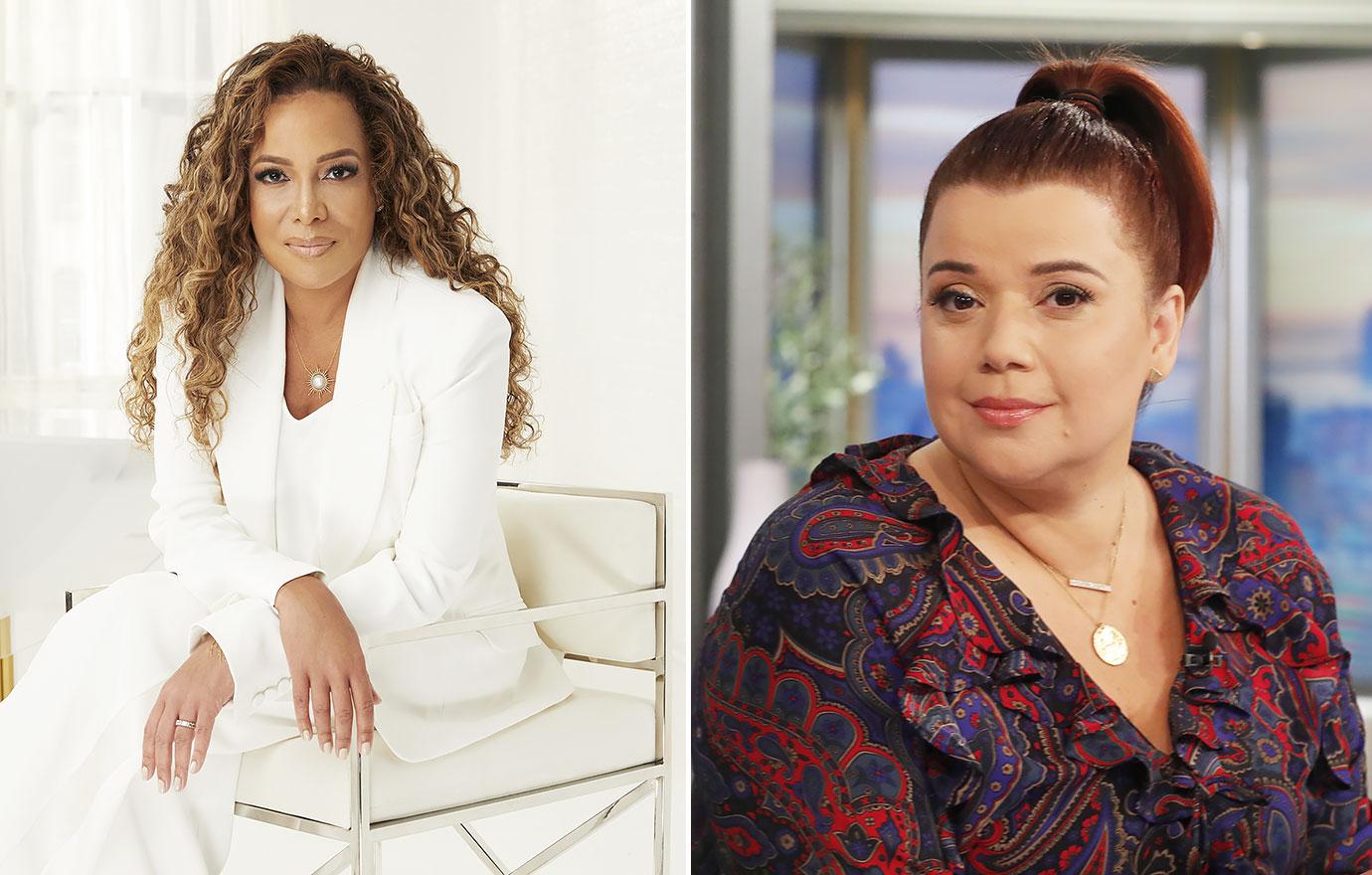 Article continues below advertisement
According to White House officials, Harris did not have any interaction with either Sunny or Ana before the show.
Fellow hosts Sara Haines and Joy said the production crew took immediate action by cleaning and disinfecting the table.
However, following the announcement, the show producers decided that Harris would be interviewed remotely "just to be safe."
Article continues below advertisement
Harris' interview was supposed to fill up the majority of the program. While the production crew was setting up the remote interview backstage, Joy and Sara tried to kill time by asking the audience to participate in the show by asking them questions.
Article continues below advertisement
The audience then took the chance to ask them about motherhood, their advice to people in show business, and their favorite guests on The View, among others.
When questioned about what moments in her long career stick out for Behar, she said, "This one is definitely...I mean, one thing about working in television is there's never a dull moment."
Once Kamala came on the screen for her interview, she gave props to Sunny and Ana, saying they were strong women and applauding their decision to get vaccinated.
Article continues below advertisement
The show recently made headlines when its former host Meghan McCain decided to leave the show. She later took a job at Daily Mail.
RadarOnline.com previously reported that Whoopi Goldberg and Behar are working to find a replacement but want to avoid "an all-out war each day."
An insider told RadarOnline.com, "Disagreement between the ladies of the is great but having an all-out war each day is not. No one wants to work prepared for a fight," before adding, "The last four years with Meghan were exhausting."