Doggie Death! Taraji P. Henson An Emotional 'Wreck' After Beloved French Bulldog Dies At Just Three Years Old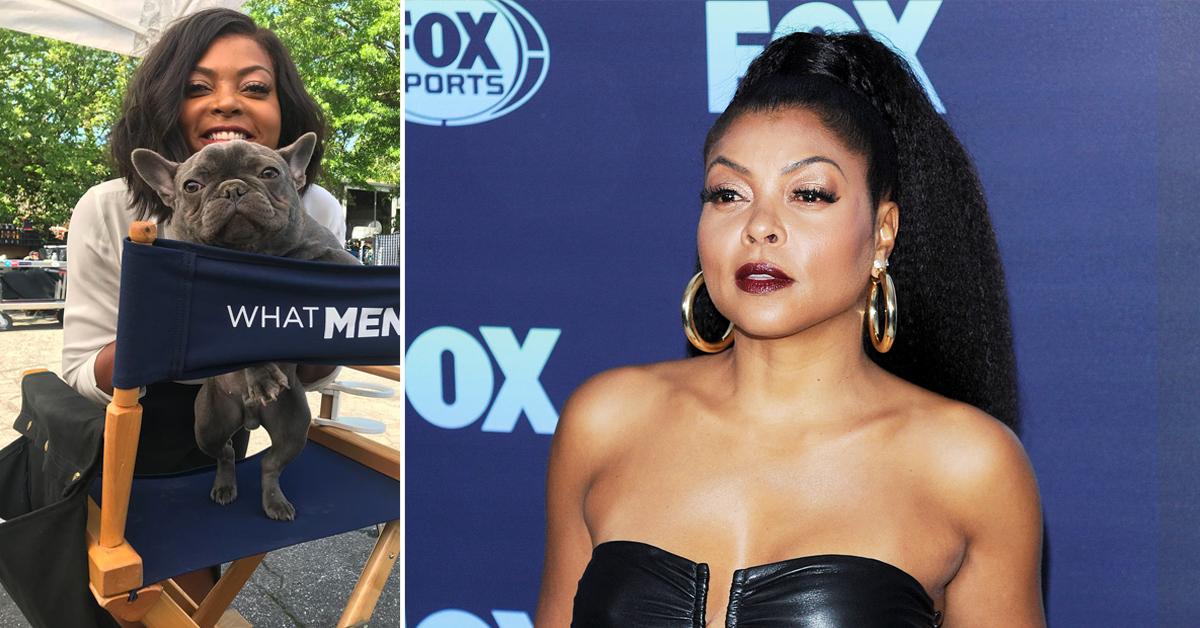 She feels "empty inside" after dog's sudden passing
Taraji P. Henson took to social media on Monday to reveal the devastating news that after just three years together, her French Bulldog K-Ball died on Sunday. Despite her best efforts to save his life, the young dog did not survive after undergoing two surgeries.
Article continues below advertisement
Opening up about K-Ball's death, the 50-year-old "Empire" actress called herself an emotional "wreck" after saying goodbye just hours prior. She also asked, "what am I going to do without you?" while adding that all the money in the world could not save him.
"Had to say good bye [sic] forever to my baby @kballhenson," she wrote on Instagram. "I AM GOING TO MISS MY SWEET BABY SO MUCH." Taraji P. Henson and K-Ball have been through it all together, including her breakup with ex-fiancé Kelvin Hayden. The actress called off her engagement to the former NFL player last year.
Article continues below advertisement
K-Ball was a gift from Kelvin
Kelvin Hayden surprised Taraji P. Henson with the bundle of joy during Christmas 2018. After their split, the actress took ownership of the pup. Explaining the pooch had "breathing issues," the star gave a vivid description of the trauma he was dealing with. "His trachea was the size of a straw so breathing and eating and playing was becoming very difficult for him," she revealed.
Article continues below advertisement
Posting a photo of K-Ball with a tube in his nose, Taraji P. Henson announced the sad news. "Jesus this is hard and yes I AM A WRECK!!!" she wrote. After collecting love on her Instagram post from the likes of Viola Davis, Uzo Aduba, and Vivica A Fox, she shared another emotional post.
Article continues below advertisement
Using broken heart and crying face emojis, Taraji P. Henson included the hashtag, "I feel so empty inside." The duo did everything together and she often captured K-Ball's privileged everyday life which was shared on his very own Instagram. From going to set with mommy to FaceTiming her when she was away, the two were practically inseparable.
Over the weekend, she asked her followers to send prayers K-Ball's way after revealing he was "having some complications after his surgery."
"He is fighting and I am loosing my mind. PLEASE KEEP FIGHTING @kballhenson MOMMY NEEDS YOU!!!!!!! 🙏🏾🙏🏾🙏🏾🙏🏾🙏🏾🙏🏾🙏🏾🙏🏾🙏🏾🙏🏾🙏🏾🙏🏾🙏🏾🙏🏾🙏🏾🙏🏾🙏🏾🙏🏾🙏🏾🙏🏾🙏🏾," Taraji P. Henson wrote. Unfortunately, prayers weren't enough for the little guy. RIP K-Ball!