Exclusive Details
It's Over! Sylvester Stallone's Wife Jennifer Flavin Files For Divorce After 25 Years Of Marriage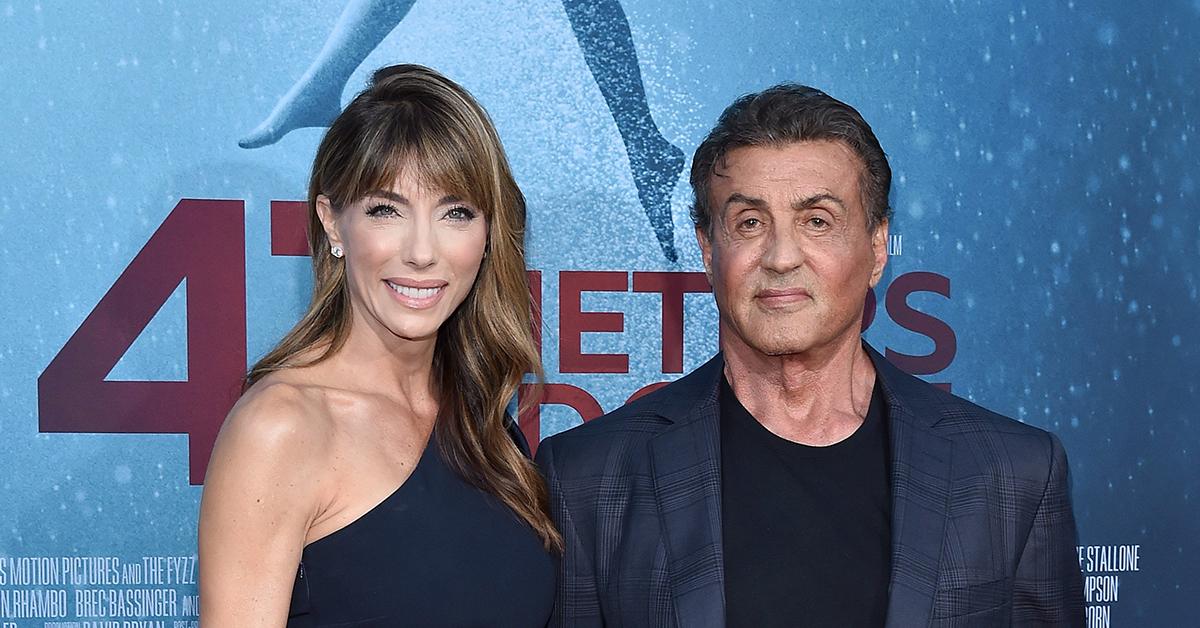 It's over! Sylvester Stallone and Jennifer Flavin's 25-year marriage has come to an end on the heels of rumors there was trouble in paradise. RadarOnline.com can confirm that Flavin filed for divorce from the Hollywood actor earlier this month.
Article continues below advertisement
RadarOnline.com has obtained the filing, showing that Flavin, 54, filed to end their marriage on August 19 in Palm Beach County, Florida. She is accusing Stallone of hiding marital assets. Not only does she want the judge to prevent the actor from moving any of their assets, but she also wants their family home and to drop Stallone's famous last name.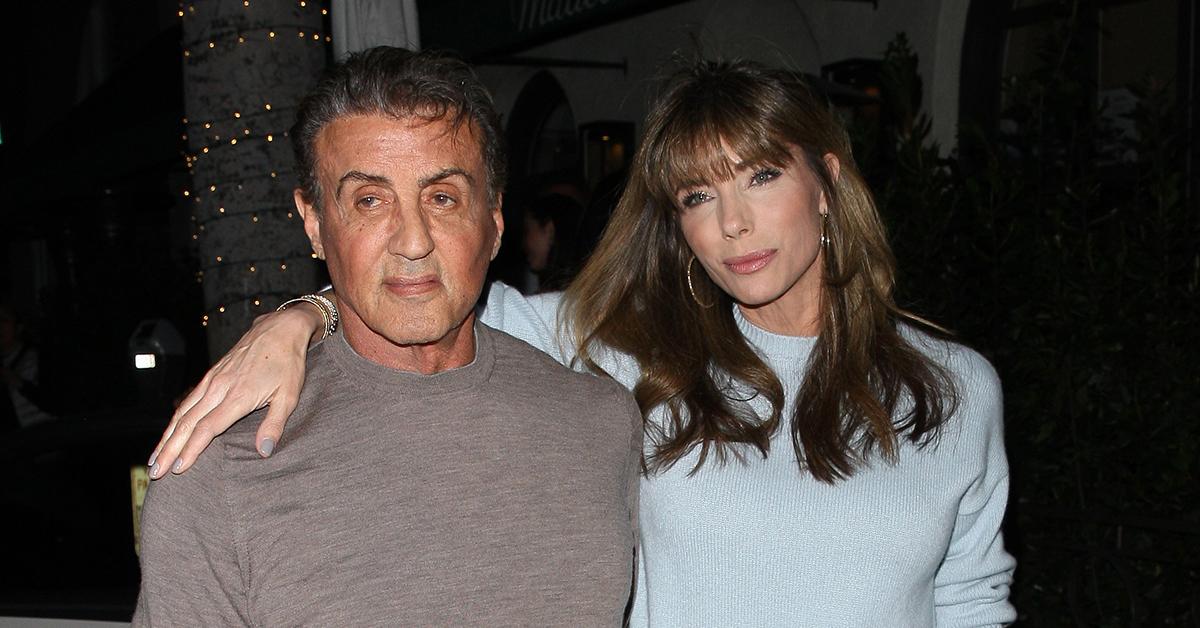 Article continues below advertisement
Rumors about their potential split began on Tuesday after Stallone was spotted with a brand-new bullmastiff tattoo on his bicep in the place where his wife's portrait used to be. His rep blamed a bad ink job, claiming, "Mr. Stallone intended to refresh the tattoo image of his wife Jennifer however the results were unsatisfactory and, unfortunately, unfixable. As a result, he had to cover the original image with a tattoo of his dog from Rocky, Butkus."
But sleuths were quick to notice another interesting detail.
Article continues below advertisement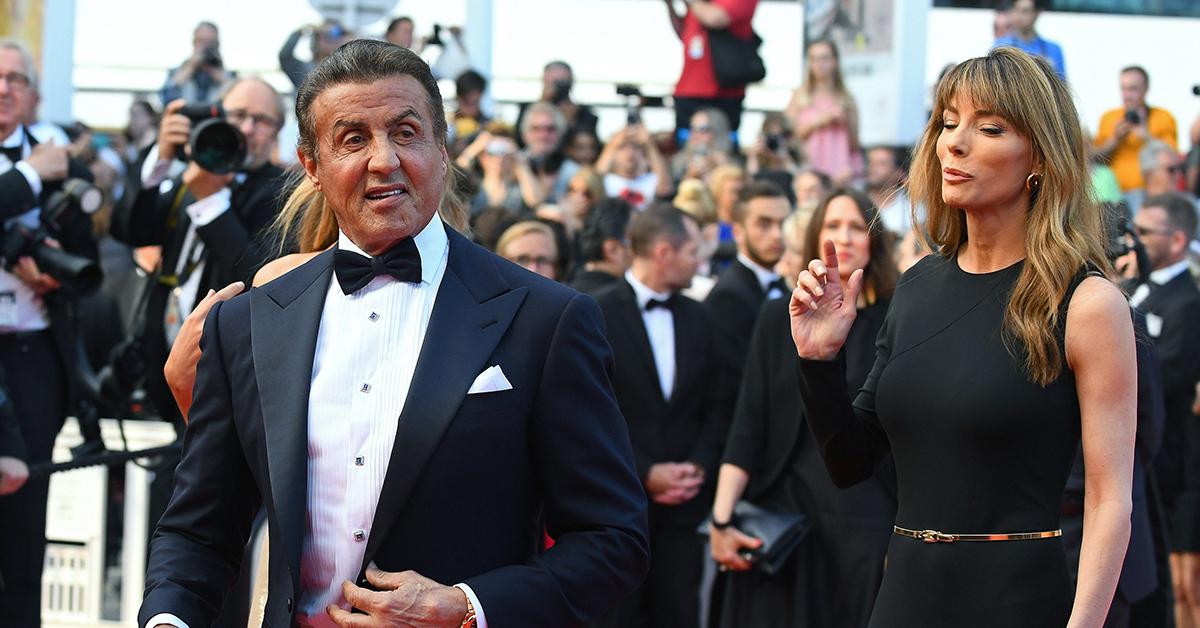 Flavin shared an eyebrow-raising post one week before filing for divorce. Sharing a gorgeous shot of herself with their three daughters sans Stallone, Flavin captioned the sweet pic by writing, "These girls are my priority ❤️ nothing else matters. The 4 of us forever."
Her post added fueled the fire on the split rumors.
Article continues below advertisement
Strangely enough, Stallone and his family have been filming a reality show together — something his rep used as evidence they weren't ending their marriage.
"Mr. Stallone loves his family," the actor's rep said in her denial statement. "The Stallones are presently filming a reality show together which will debut on Paramount+."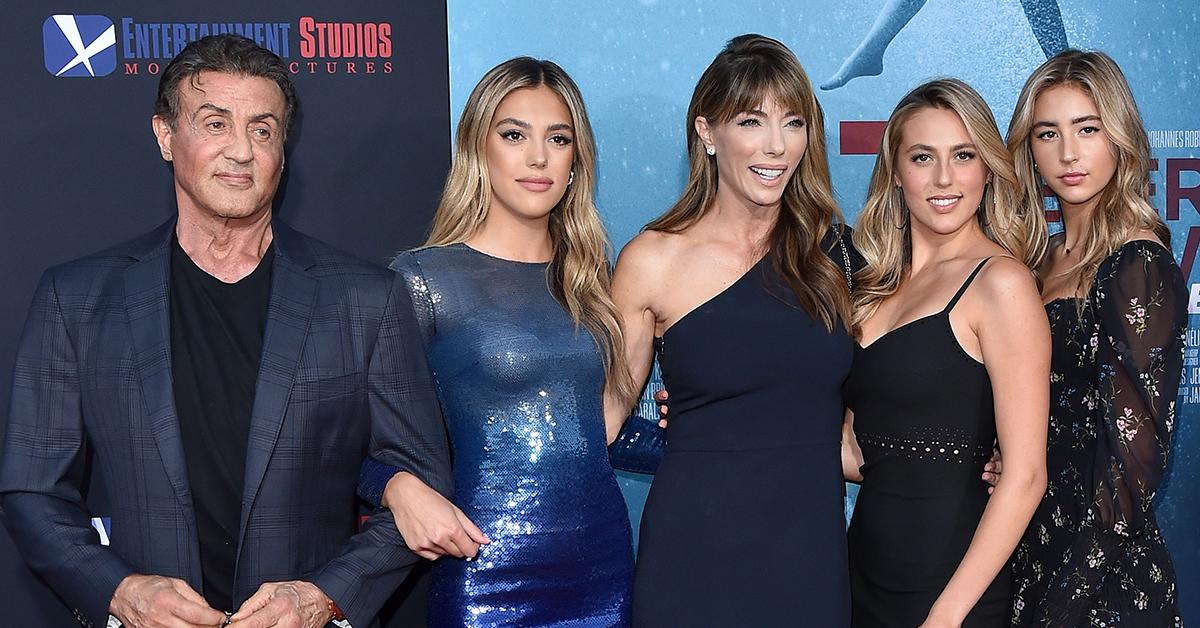 Article continues below advertisement
The two married in 1997 and share three adult-aged daughters together — Sistine, 24, Sophia, 25, and Scarlet, 20 — so custody won't be an issue.
Flavin was Stallone's third wife. Hollywood's leading man was married to actress-turned-photographer Sasha Czack from 1974-1985 and to model Brigitte Nielsen briefly from 1985-1987.