Exclusive
Sly Stallone's Incredible Own Love Story: How Brigitte Nielsen Stabbed Him In The Heart, He Coldly Dumped Jennifer Flavin For Angie Everhart (Via Fed Ex!) Then Won Her Back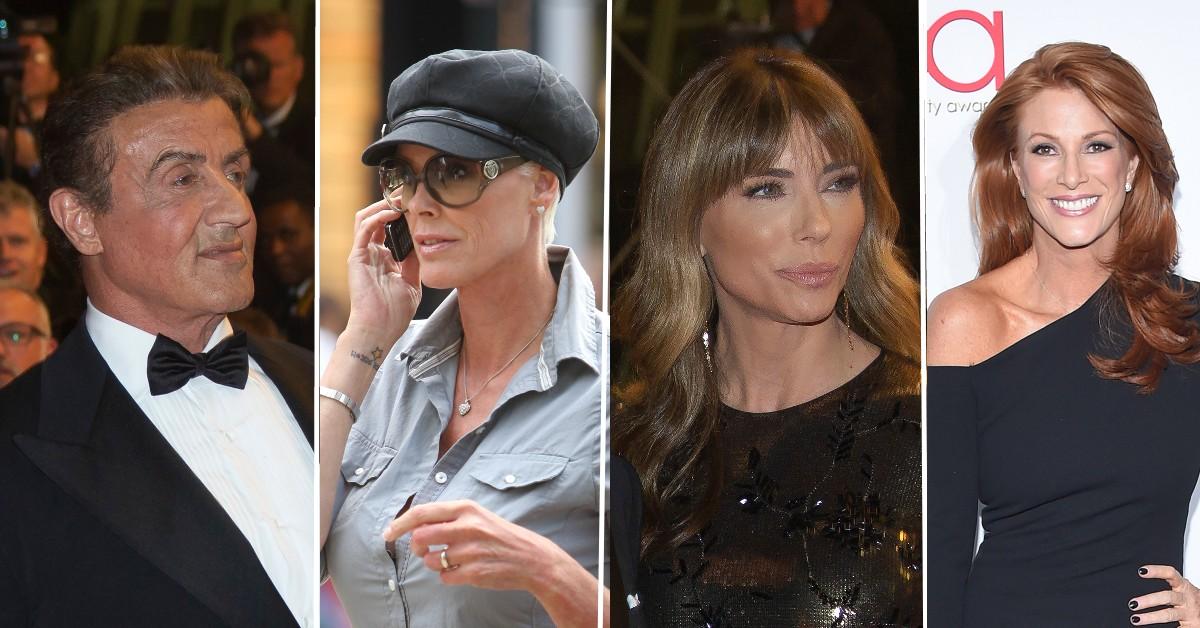 Sylvester Stallone went down on bended knee as he begged Jennifer Flavin to take him back — and the love-struck model agreed to give him another chance.
Sly had coldly dumped Jennifer via Fed Ex letter in the 1990s and began to date a string of beauties, even getting engaged to model Angie Everhart.
But after he ditched Angie and poured out his heart to Jennifer, she forgave the superstar for humiliating her.
Sly, 48, then wooed 26-year-old Jennifer with a vengeance — sending her bouquets of beautiful flowers and besieging her with romantic calls.
Article continues below advertisement
"Every time she picked up her phone or answered her door, it was either Sly or the flower man," a friend of the macho actor recalled.
"Jennifer was understandably cautious about taking back Sly after she'd been badly burned. But he was persistent and pleaded with her for five days."
Jennifer's heart melted when, during one call in early June, Sly told her: "Honey, I'm down on bended knee at the other end of this phone begging you: Take me back!"
Jennifer responded: "O.K., I'll go out with you again. But let's take it slow and we'll see how it goes."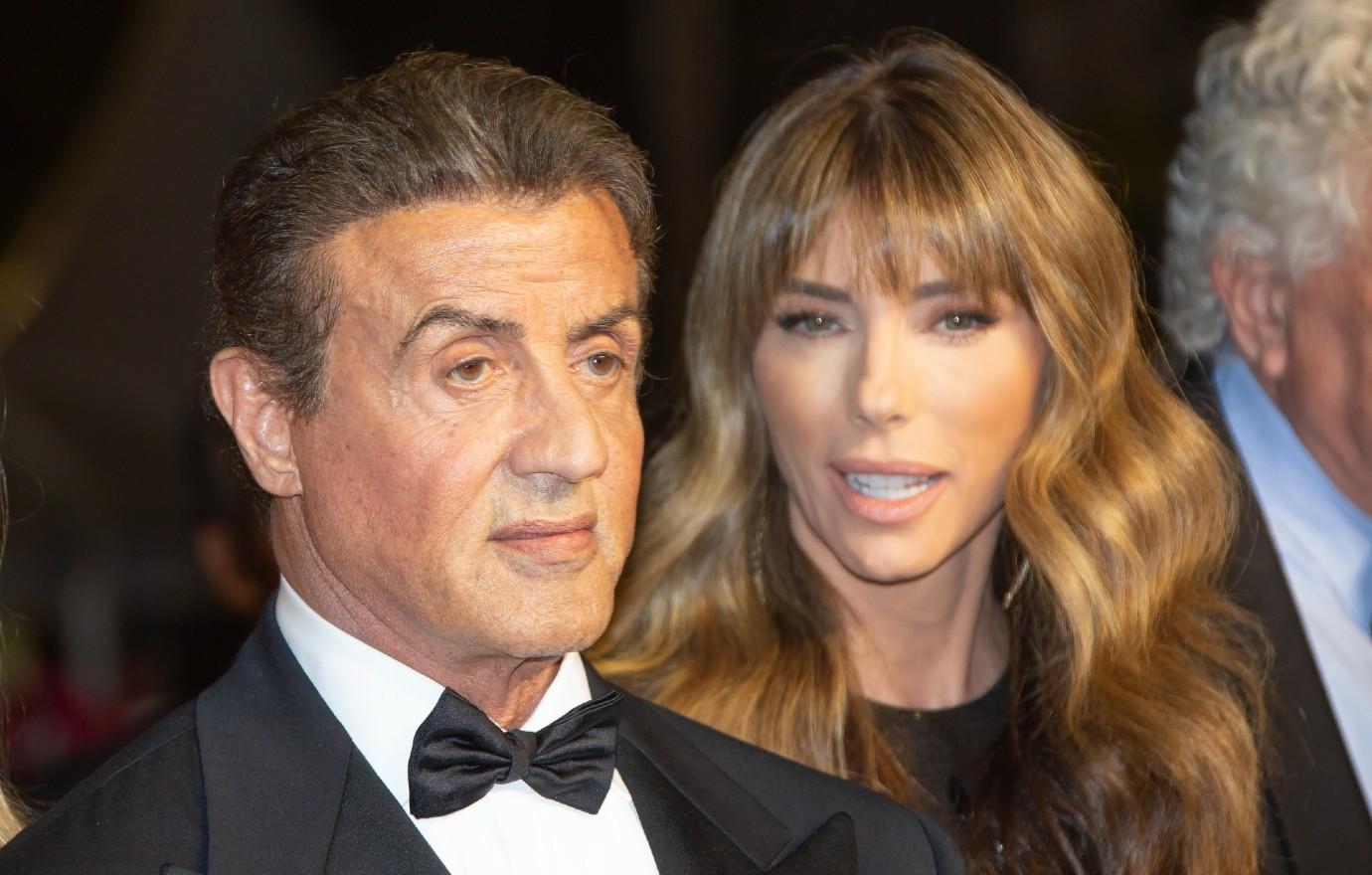 Article continues below advertisement
Jennifer and the twice-divorced star were together for six years before he dropped her for model Janice Dickinson.
He swiftly dumped Janice and took up with Austrian model Andrea Wieser, 23, the following month
Sly began mending his fences with Jennifer by apologizing for the callous way he'd ditched her.
She accepted his apology and after that, the two kept in touch by phone.
When Sly and Andrea called it quits, he got hot 'n' heavy with Sports Illustrated swimsuit model Angie Everhart, 25 at the time.
The lovebirds quickly announced their engagement and planned a wedding for two months later.
But Angie nixed the wedding plans after telling pals that Sly was driving her batty by bossing her around.
She said he told her how to dress, what to eat and which career moves to make.
The two stayed together despite a series of fights. But the deathblow to the relationship came at the Blockbuster Entertainment Awards in Los Angeles.
When Sly took the podium to accept an award, he heaped praise on his mother Jackie, and other members of his entourage. But he never mentioned his fiancée — even though Angie was sitting in the audience right beside his mom.
"Angie was furious," said a friend. "The next day she and Sly had a huge screaming match. She said, 'I felt like such an idiot! Don't ever do that to me again!'
Article continues below advertisement
"Sly responded: 'Don't worry. You won't ever again have the opportunity to be there with me.' The next day he phoned Angie and said it was over."
The actor told a pal: "Angie thinks I'm a pig. Well, I'm glad I found out fast that she's a bitch!"
The same day he dropped Angie, Sly called his old girlfriend Jennifer to try to get back with her, his friend revealed.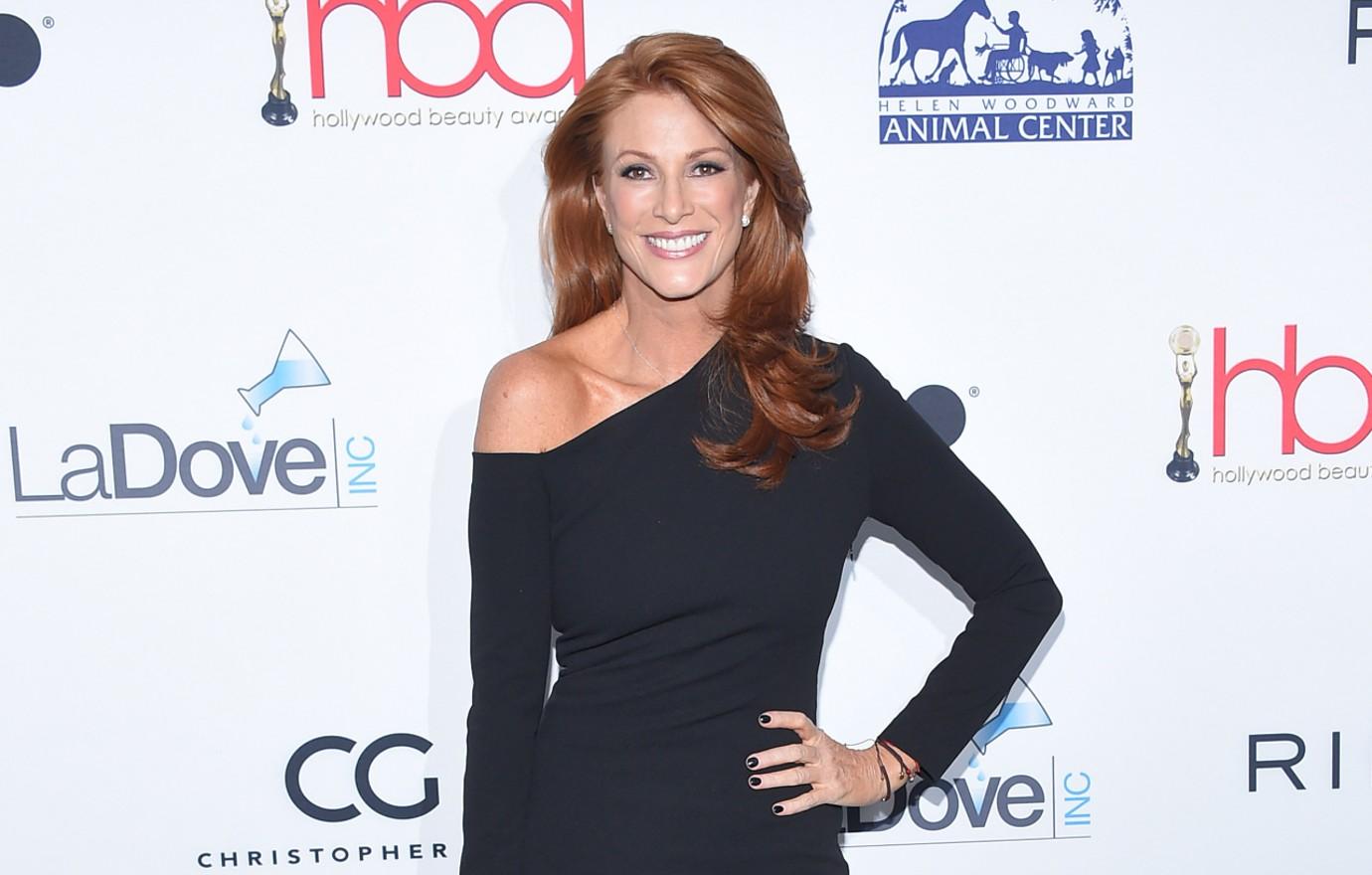 Article continues below advertisement
"After he courted Jennifer the old-fashioned way, she took him back. She told a friend: 'Despite everything he's done, I still love him and I always will.'
"Sly declared, 'This time I've learned my lesson. I don't intend to let Jennifer get away again!'"
Flavin was credited with healing Stallone's heart after his disastrous romance with backbiting ex-wife Brigitte Nielsen.
"I don't like talking about Brigitte," Jennifer once said curtly, "but she apparently said some pretty dumb things about me - though none of them to my face.
"She must know where to find me by now - it's where she used to be."
Talking for the first time about her Rambeau and his lanky blonde ex, Jennifer said some of Brigitte's cruelest barbs were aimed at Sly.
"I don't know how she could've done it. But she certainly got to him. He was like jelly at times. His confidence took a beating. It says a lot for him that he was able to come out of it so well."
Jennifer, who met Stallone as a 22-year-old model, played a big part in helping him over the hurt.
Article continues below advertisement
"Friends of Sylvester's say I changed his life," she said.
"The truth is, he was killing himself with work, stress and tension. He was confused, nervous, insecure and unsure of others.
"My only real credit seems to be the ability to give him a little tranquility, security and a will to live."
The psychology student met Stallone when he was 44.
"Everyone thinks he's like Rambo or Rocky - that he saw me at a club and picked me up physically took off with me," she says. "In fact, it was all very civilized.
"We were in the same restaurant and we were introduced. We looked at one another and we were like kids. We didn't know what to say. Something just happened that was rather special.
"Finally, he asked me to dance, and that broke the ice. The next day he called and we went horseback riding."
Article continues below advertisement
Jennifer said although there was a strong attraction, Sly worried about becoming serious with just one gal.
"He'd been humiliated by a woman in the worst way and was wary of getting together with one woman so soon.
"He had members of his family, especially his mother Jackie, giving him advice, and then there was his ex-wife saying the most dreadful things about their life together."
Jennifer had to battle critics who claimed she's using the superstar to further her own ambitions.
"I don't see him as a gold mine," said the elegant model.
Jennifer was still living at home in California's San Fernando Valley with her mother, brother and sister when the pair first started dating.
That meant romantic rendezvous were weekends riding horses, lounging on the beach at his Malibu home, or visiting his Hawaiian villa.
"As for marriage, I'd like that - and I think he'd love to marry again. But it's too early - too soon to tell what will happen. He's been through a lot, and I accept that."
Article continues below advertisement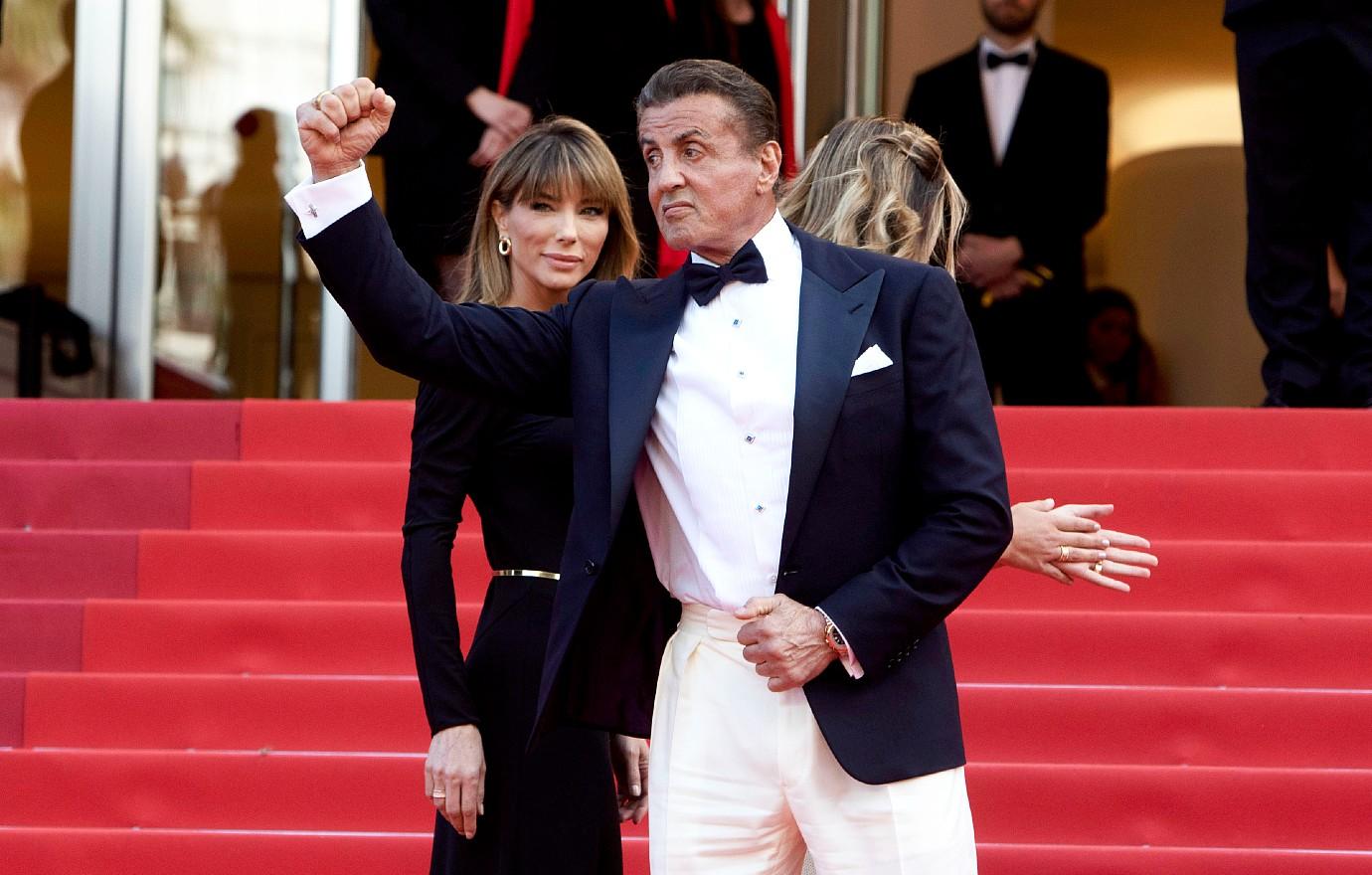 It took only three seconds on his second wedding day for Sylvester Stallone to know that his marriage to busty beauty Brigitte Nielsen was the biggest mistake of his life.
Sly recalled how the instant the preacher pronounced them hitched, the devious Danish bombshell dumped the goody-two-shoes act she'd used to snag him and showed her true colors.
"Someone stepped on her train," said Sly, who wed the flaxen-haired temptress in 1985, after a quickie divorce from first wife Sasha. "She just whipped around and shrieked: 'Get the f--- off my dress!'"
Article continues below advertisement
The groom's mouth dropped to the floor.
"I simply couldn't believe it. This was the woman who before the wedding had been saying, 'Yes darling, no darling, anything you say darling.' Within seconds, she revealed her true colors.
"I thought, 'Oh-oh,' and suspected it might be a foretaste of things to come.
He was right. From that moment on, things slid decidedly downhill — and the marriage horrified Hollywood.
"Hell looked like Club Med compared to my marriage to Brigitte. I thought at the time that she was sent to haunt me for all the bad things I had done to women in the past."
According to Sly, bad girl Brigitte had already taken a lover before the ink on the marriage certificate was drive.
"She bought a dog, which she named after her boyfriend," he remembered with a sigh.
"When II caught her talking about Anthony, she would say it was the dog, and I heard her on the phone mentioning his name she would insist she was talking about the dog to the vet."
Article continues below advertisement
By that time, the handsome actor was shattered — and desperately wishing he'd taken the advice of well-meaning pals to jilt the bride at the altar.
"I went into this marriage with my eyes closed and refused to listen to anyone," he said. "My best friend, Tony Munafo, was on his knees in the car on the way to the wedding literally begging me not to marry her.
"But I felt this stage obligation to go through with it.
"When you look at my wedding pictures now, it looks like a piano has been dropped on my foot. There's a very pained expression on my face!"
Article continues below advertisement
The disastrous second marriage lasted less than two years — but picked his pocket to the tune of $22 million.
It sourced him on the institution, almost forever.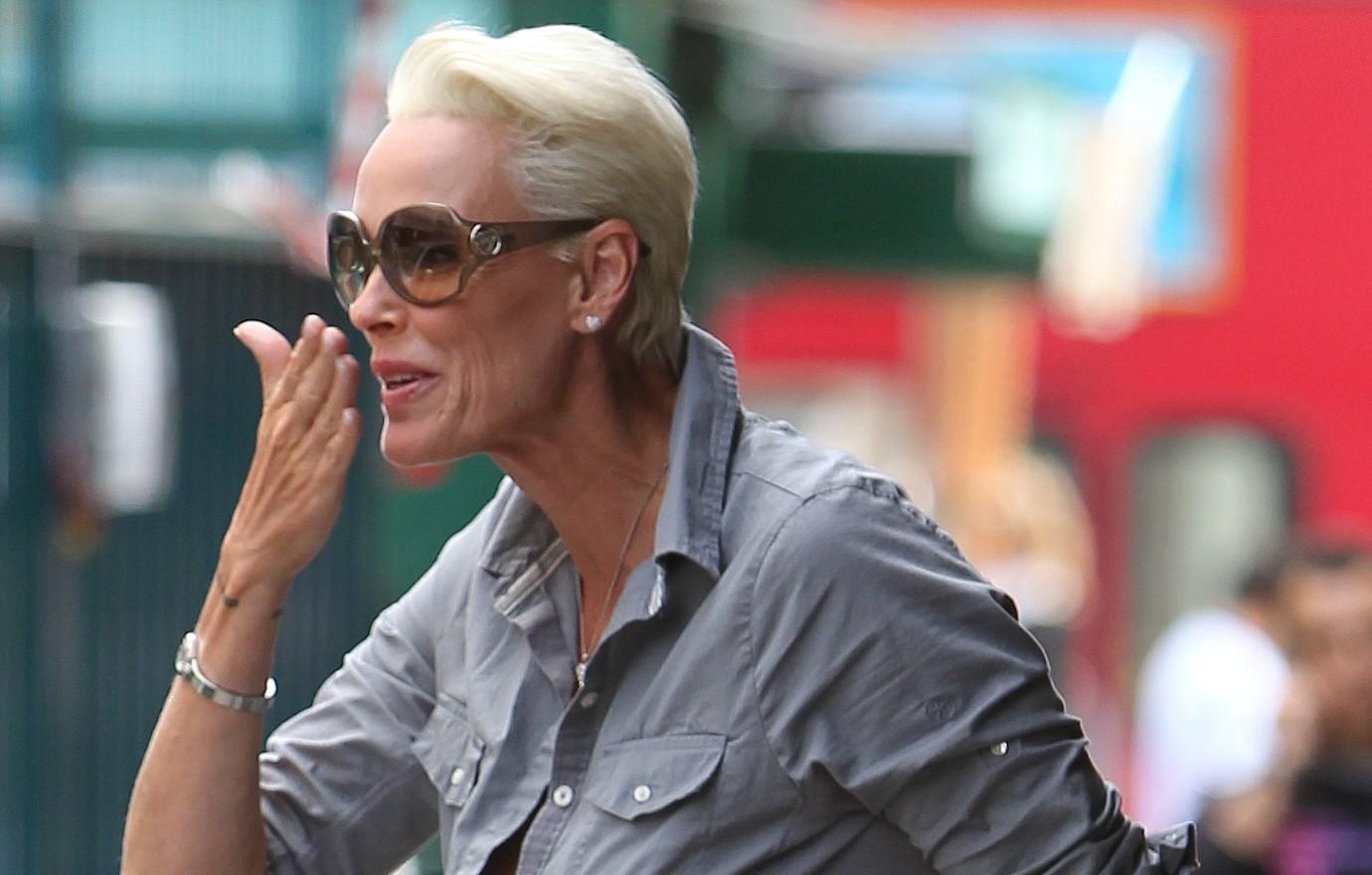 Article continues below advertisement
It wasn't until 1997 that his muscle legs were able to carry him down the aisle, again.
She said 'I do' despite rumors of a string of fabulous flings which he said were all a lot of hogwash!
"If I had as many affairs as people say,' he once laughed, "I'd have one sperm cell left and would be on a life-support system!"
As RadarOnline.com previously reported, Sly caused a stir this week after photos emerged showing his tattoo of Jennifer's face had been covered up with an image of Butkus — the pet from the Rocky films. A rep for the actor denied any trouble with the couple explaining, "Mr. Stallone intended to refresh the tattoo image of his wife Jennifer however the results were unsatisfactory and, unfortunately, unfixable.