Exclusive
Sylvester Stallone Spotted Without Wedding Ring, Concealed Finger Months Before Jennifer Flavin Filed For Divorce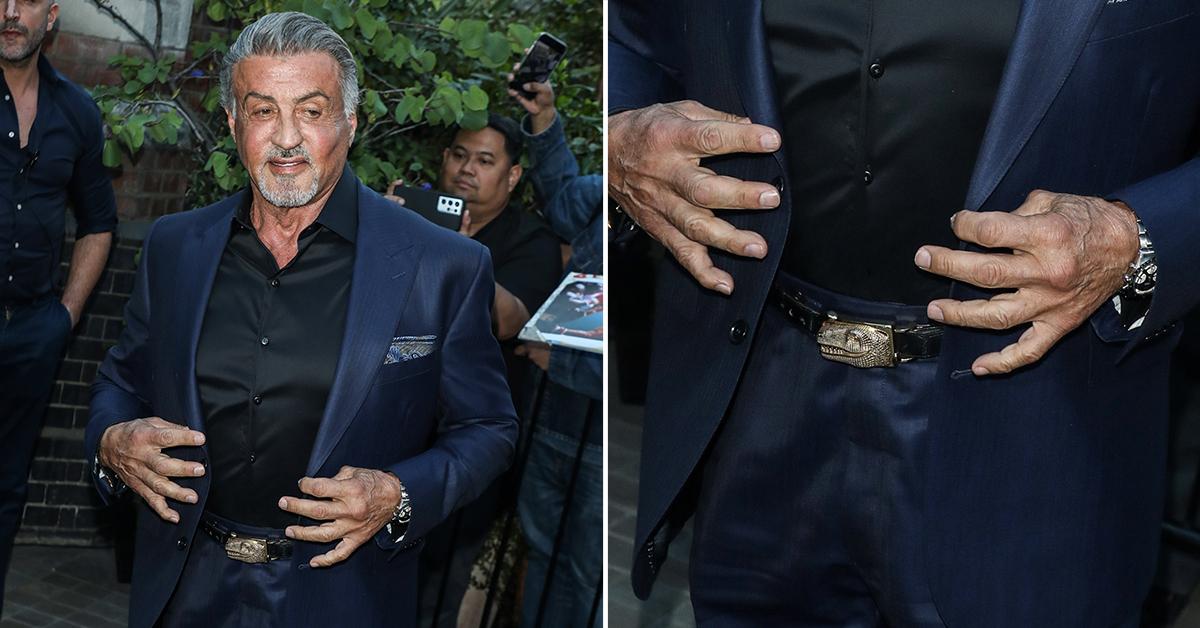 Sylvester Stallone and Jennifer Flavin's relationship has been over for a while, but the Rocky actor tried to conceal the evidence months before she filed for divorce. RadarOnline.com can confirm that Sly, 76, slipped off his wedding ring while overseas in London without his wife, 54, this summer.
Article continues below advertisement
In photos obtained by RadarOnline.com, the notorious playboy-turned-family man was spotted without his shiny silver band while hitting celebrity hotspot Chiltern Firehouse on June 21. That was two months before Flavin called it quits and filed for divorce, indicating there was trouble in paradise long before he covered up the tattoo of her portrait, signaling red flags.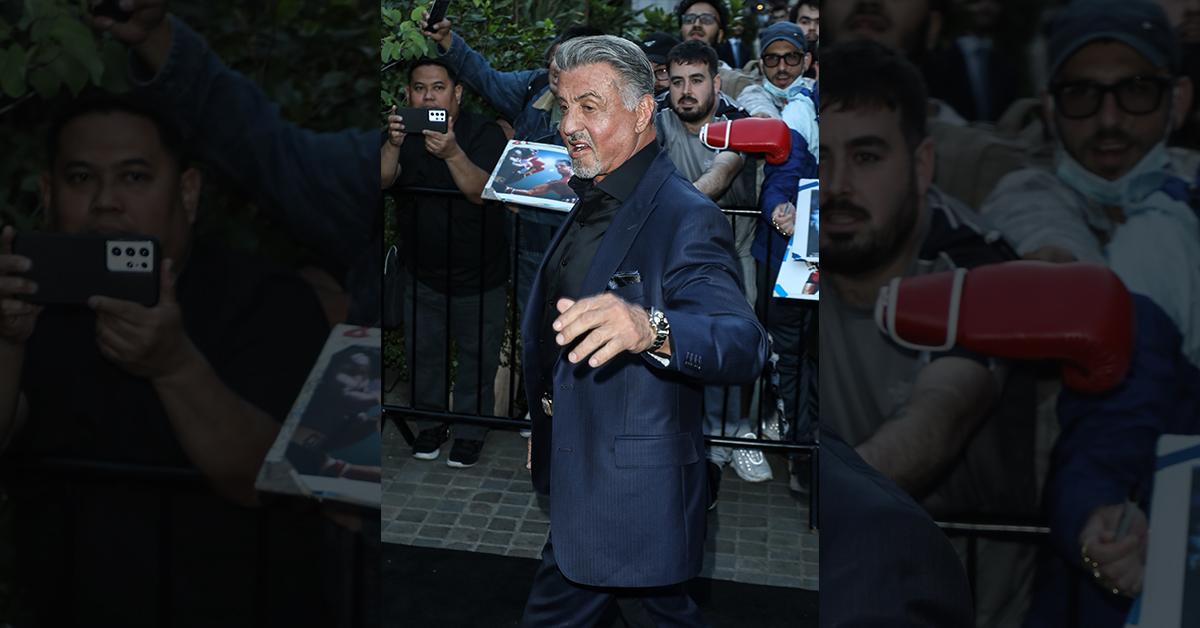 Article continues below advertisement
Stallone arrived at the dinner to celebrate the U.K. launch of Paramount+ alone. Ironically, the actor and his family were filming a reality show for the streaming site before his 25-year marriage went down the drain.
His wife and children were nowhere to be found at the bash. Just Stallone and his bare finger showed up at the party.
Dressed in a navy blue suit, the Rambo star accessorized with an attention-grabbing belt buckle, but his noticeably naked digit caught this outlet's eye. At first, Stallone wasn't trying to hide his ringless left hand.
It wasn't until he stepped out on the red carpet that his temperature changed.
Article continues below advertisement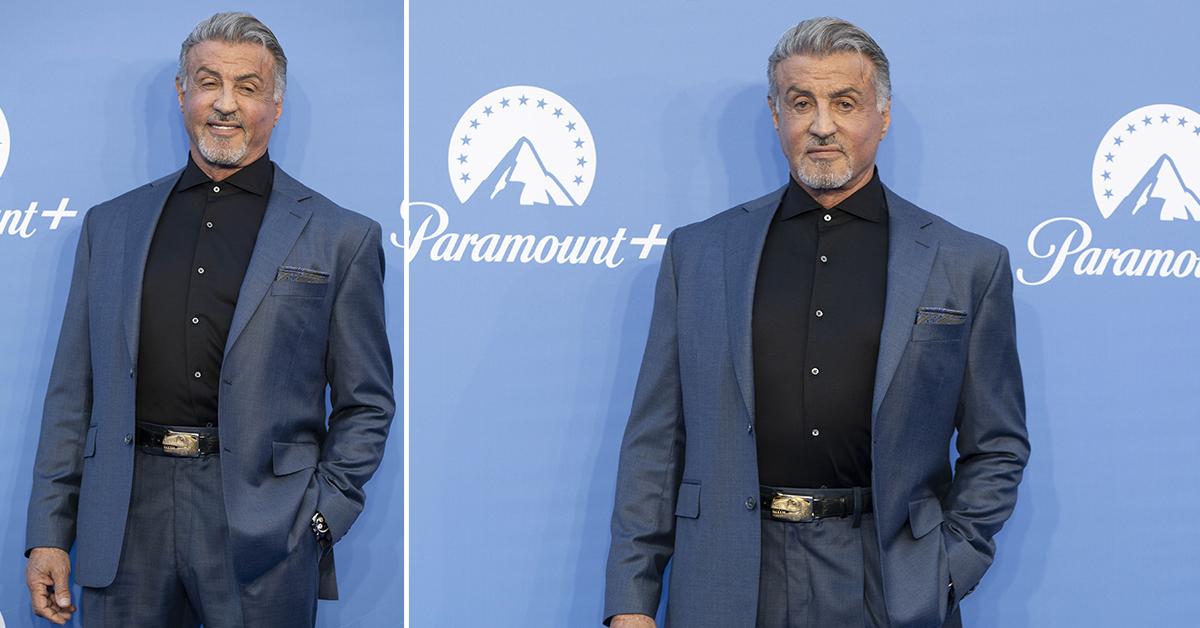 MORE ON:
Sylvester Stallone
In the photos, Stallone was seen placing his left hand in his pocket and continuing down the carpet as shutterbugs flashed away. While Flavin and their daughters missed out on the festivities, Stallone was in the presence of Hollywood royalty.
RadarOnline.com can confirm the actor schmoozed with Michelle Pfeiffer, Viola Davis, and Gillian Anderson while without his wedding ring in London.
Article continues below advertisement
Flavin filed for divorce from Stallone on August 19. In the filing obtained by RadarOnline.com, she cited that "the marriage between the parties is irretrievably broken" and accused her estranged husband of hiding marital assets.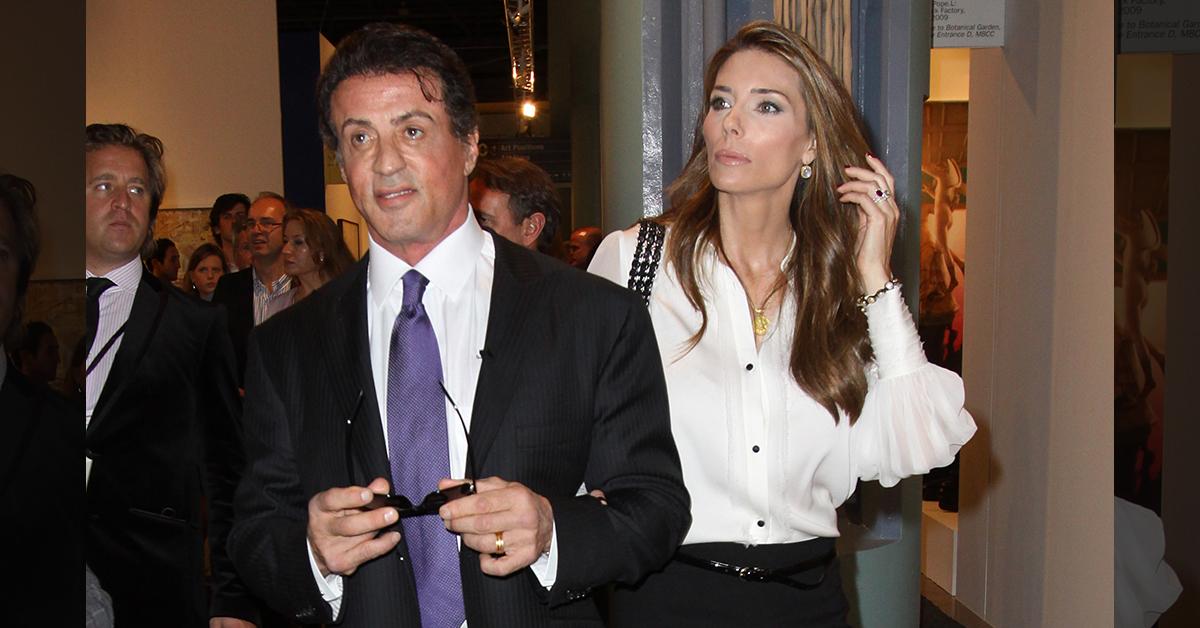 Article continues below advertisement
She asked the judge to restore her last name and prevent the actor from moving any of their assets until their divorce is final. Flavin also wants their family home.
Stallone married Flavin in 1997 after several breakups. The two share three children — daughters Sistine, 24, Sophia, 25, and Scarlet, 20.