Shock As Frail-Looking Sharon Osbourne Reveals Health Crisis In Bed-Ridden COVID Photo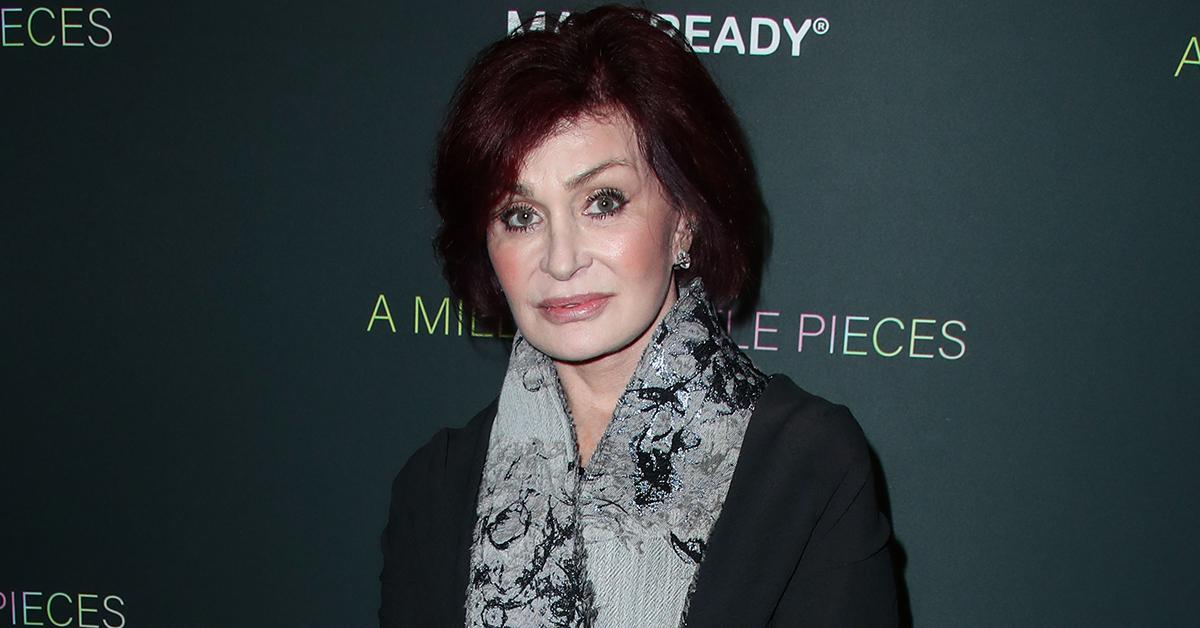 Sharon Osbourne put the concerns to bed by giving her fans an update on her health struggle after sparking concern by sharing a frail-looking photo of herself with an IV drip.
The 69-year-old The Talk UK host revealed she is on the mend after catching COVID-19 from her husband, Ozzy Osbourne.
Article continues below advertisement
On Thursday, followers grew worried when she posted a photo of herself from her bedroom. The snap jarred her fans, who quickly took note of how sick she looked with an IV sticking out of her arm.
"Covid," she captioned the bedroom snap while managing to hold a peace sign in the air.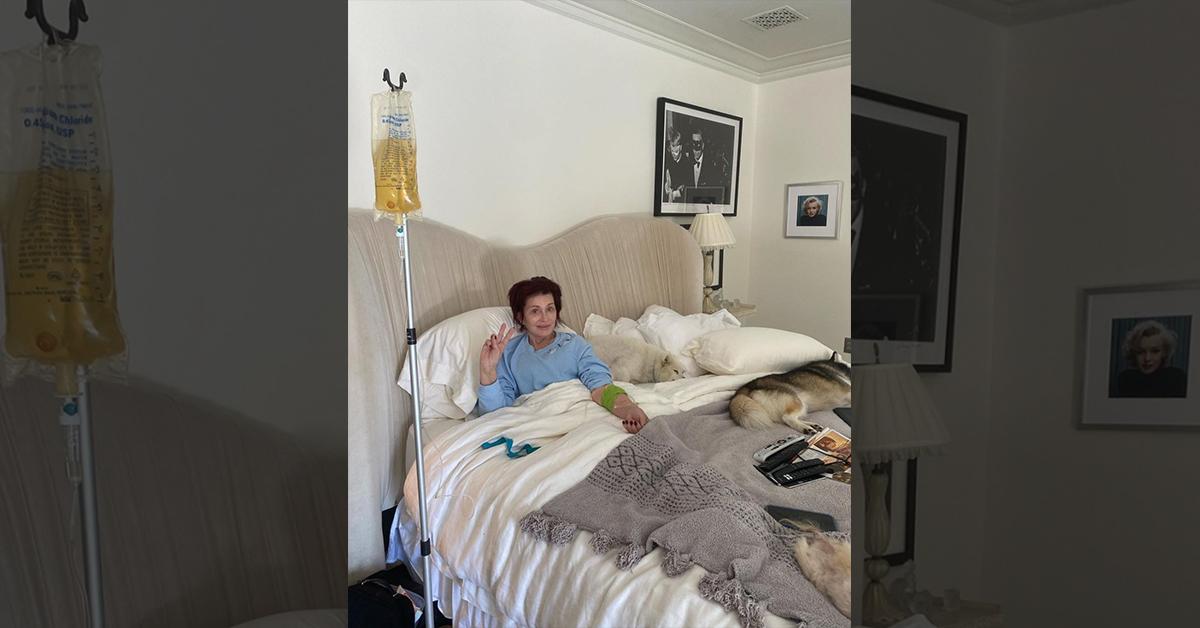 Article continues below advertisement
One day later, Sharon revealed she is on the mend.
Posting a video of a gorgeous sunset, she wrote, "Still not feeling great, but manifesting this." Her followers dropped their well wishes for the TV show host in the comments.
"Beautiful sending prayers for you and your family on a speedy recovery," one person wrote. "I hope you're feeling much better very, very soon," added another. "Try and have a happy Mother's Day," shared a third.
Earlier this week, Sharon dropped the bombshell that she wasn't the only person in the house who caught the virus from Ozzy.
Article continues below advertisement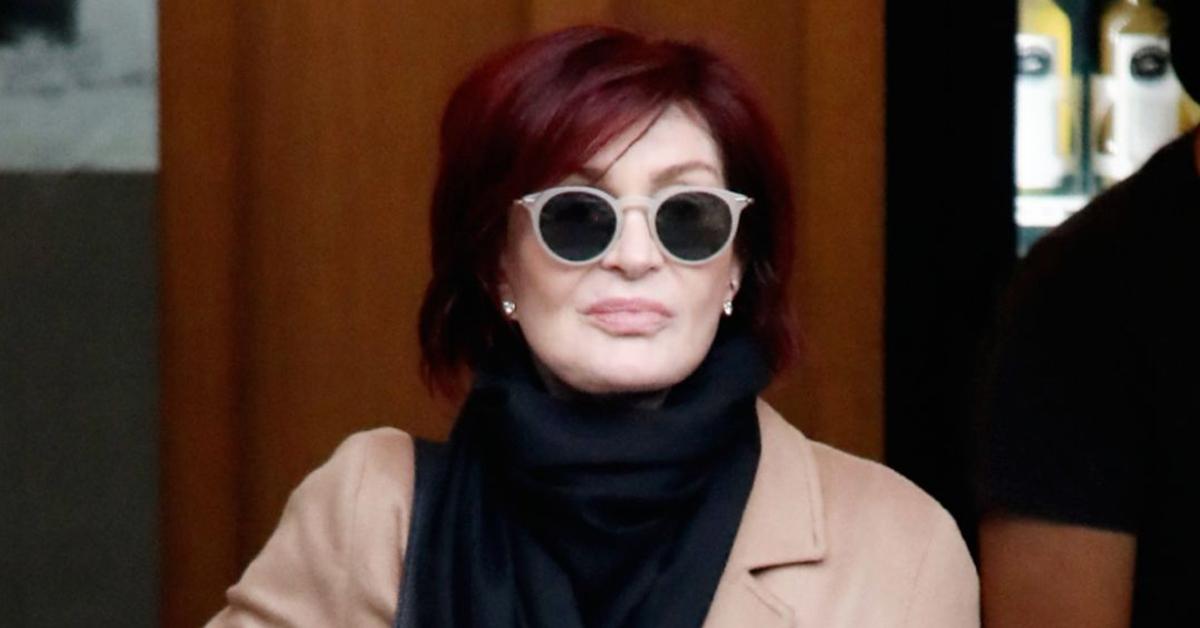 Working remotely from her L.A. pad, Sharon told her Talk UK co-host, Jeremy Kyle, that she had "some news to share."
"My daughter Kelly now has it, and I have it, and the entire household has it now," she revealed.
Article continues below advertisement
At the time, Sharon said she was feeling fine, but that seemed to change when she posted her bed-ridden shot. As Radar reported, the professional gabber broke down in tears when she shared that her 72-year-old husband had been diagnosed with COVID.
Ozzy also suffers from Parkinson's disease.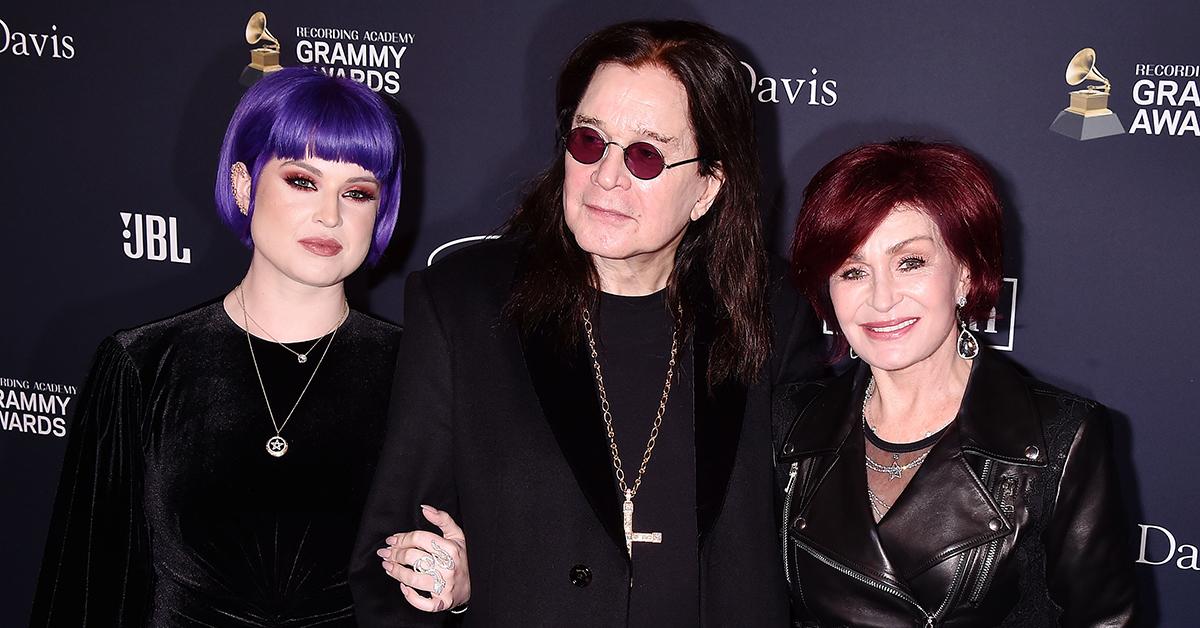 Article continues below advertisement
"Ozzy was only diagnosed — it was like middle of the night our time, but I spoke to him, and he is OK," she said on her TV program. "I am very worried about Ozzy right now. We've gone two years without him catching COVID, and it's just Ozzy's luck."
Revealing she was rushing to his side in the wake of his health struggles, Sharon made it clear that she wasn't scared to catch the virus.
Stating she just wanted "hold him and kiss him with about three masks on," Sharon revealed her vulnerable side when she tearfully explained, "My family is my life."