Exclusive
'Shahs Of Sunset' Mercedes 'MJ' Javi Reveals Mike Shouhed's Domestic Violence Arrest Didn't Involve Paulina, Suggests Love Triangle Gone Wrong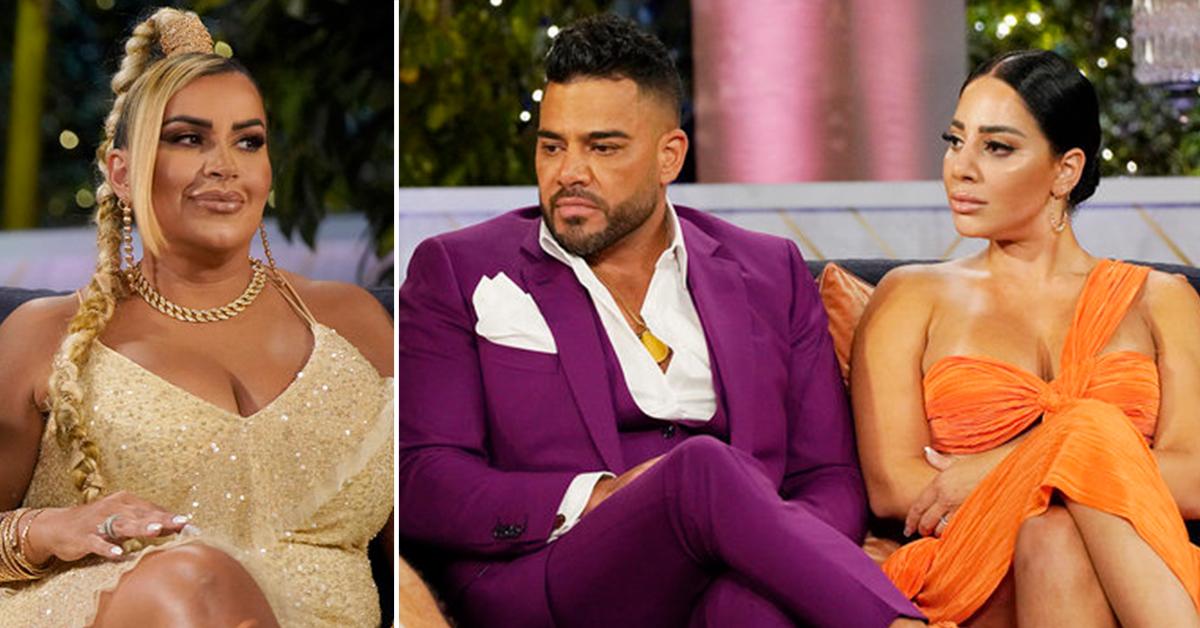 Shahs of Sunset might be over, but the drama is still alive thanks to Mercedes 'MJ' Javi, who is spilling the tea about Mike Shouhed's domestic violence arrest.
According to MJ, Mike's alleged crime wasn't against his fiancée, Paulina Ben-Cohen. Word on the street, according to her, is that a third party was involved. She believes the couple was involved in a potential threesome gone wrong.
Article continues below advertisement
Speaking to Jeff Lewis Live on SiriusXM's Radio Andy, MJ defended Mike by stating he's "innocient until proven guilty." When asked if her longtime friend has anger issues, the former Shahs of Sunset star didn't hold back.
"I've never ever ever seen him violent and I've never seen him be angry," MJ responded, adding she was "shocked" over the news.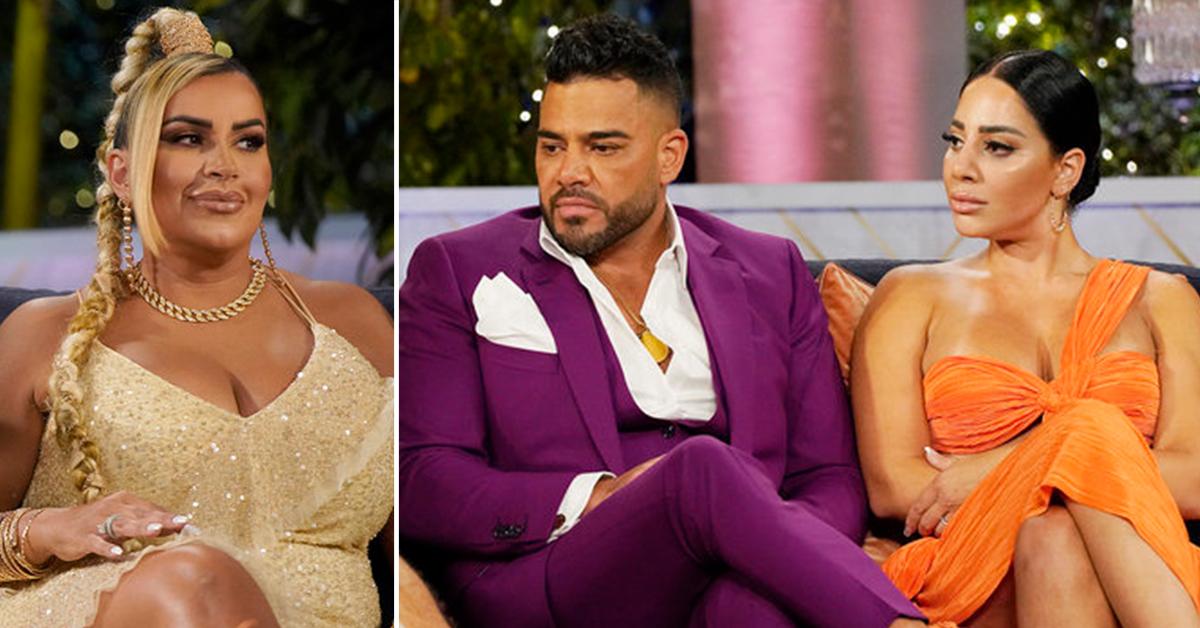 Article continues below advertisement
Lewis then asked MJ if the person could be setting Mike up. "Totally," she answered before spilling, "Through the grapevine, it wasn't Mike and Paulina. It was a third person that was involved."
Pressed for the tea, Lewis questioned if the incident involved a possible threesome.
"That's what I thought!" MJ said. "I actually texted him and Shervin [Roohparvar], Mike, and Nema [Vand] that I thought it was a threesome."
When asked if the possible third party's story was "suspect," MJ wasn't shy. "Yeah, maybe she's sus and he's totally innocent and it was just a Saturday night gone wrong," she suggested.
Article continues below advertisement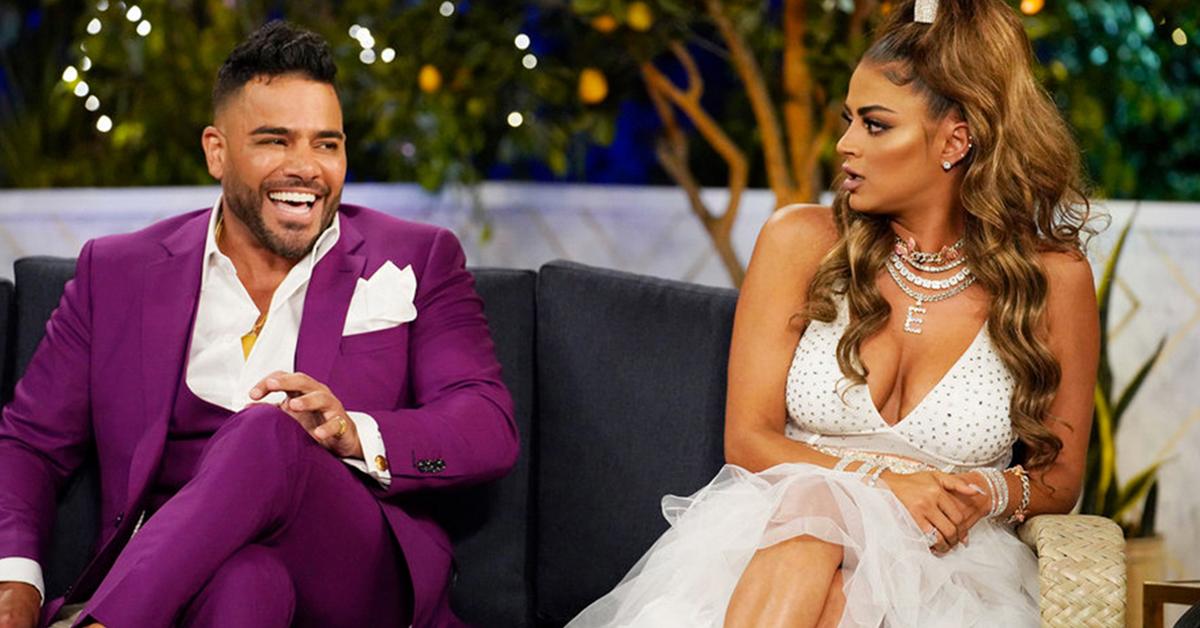 As RadarOnline.com reported, Mike was taken into custody on March 27 by the Los Angeles Police Department for "intimate partner violence with injury." The identity of the alleged victim was not released, but law enforcement only uses that term when there is a "visible injury" on the other person.
He was reportedly charged with corporal injury on a spouse or cohabitant, which is a felony. The ex-Bravo star was released after posting his $50,000 bail.
Article continues below advertisement
MJ didn't just dish on Mike's arrest. She also spoke out about Shahs of Sunset getting canceled, as well as the new show that Bravo is reportedly working on featuring herself, Reza Farahan, and Golnesa "GG" Gharachedaghi.
When asked if she received a heads-up before the network pulled the plug, she responded, "You know Bravo's not going to do you dirty. They are going to pick up the phone and talk to you."
"You know a few of us got a nice phone that was actually not bad news," MJ teased before hesitantly going into more details.
Article continues below advertisement
"I hope and pray that being here today doesn't jeopardize anything with my future," she said laughing. "Well, if it was going to happen... if there was going to be another show, I would imagine they would focus on the people that were bringing it."
When asked straight-up if there was a new project in the works, MJ joked, "Maybe I look good bc I'm trying to stay ready for the camera."
Following Mike's arrest, news broke that after 9 long seasons Shahs of Sunset was no more. Bravo declined to release a statement but insiders told RadarOnline.com that his legal issues didn't affect their decision.
As for what's next for Mike now that his reality TV career is over, MJ joked that her friend has plenty of things like "business" and "personal" stuff to keep him busy.