Fired 'RHOC' Star Braunwyn Windham-Burke Back With Estranged Husband Sean, Reunite In Hawaii To Discuss Eviction Lawsuit Weeks After 'Trial Separation'
Braunwyn Windham-Burke and her estranged husband Sean Burke can't stay away from each other. The estranged couple was spotted back together for the first time since announcing their trial separation last month, and they are a long way away from Newport Beach, CA.
Article continues below advertisement
The fired Real Housewives of Orange County star reunited with her ex in Hawaii, where Braunwyn currently lives with their six children.
Braunwyn and Sean switched places for a few days, with the former Bravo personality heading to Los Angeles and her estranged husband flying to the island of Kauai to take care of the kids.
Article continues below advertisement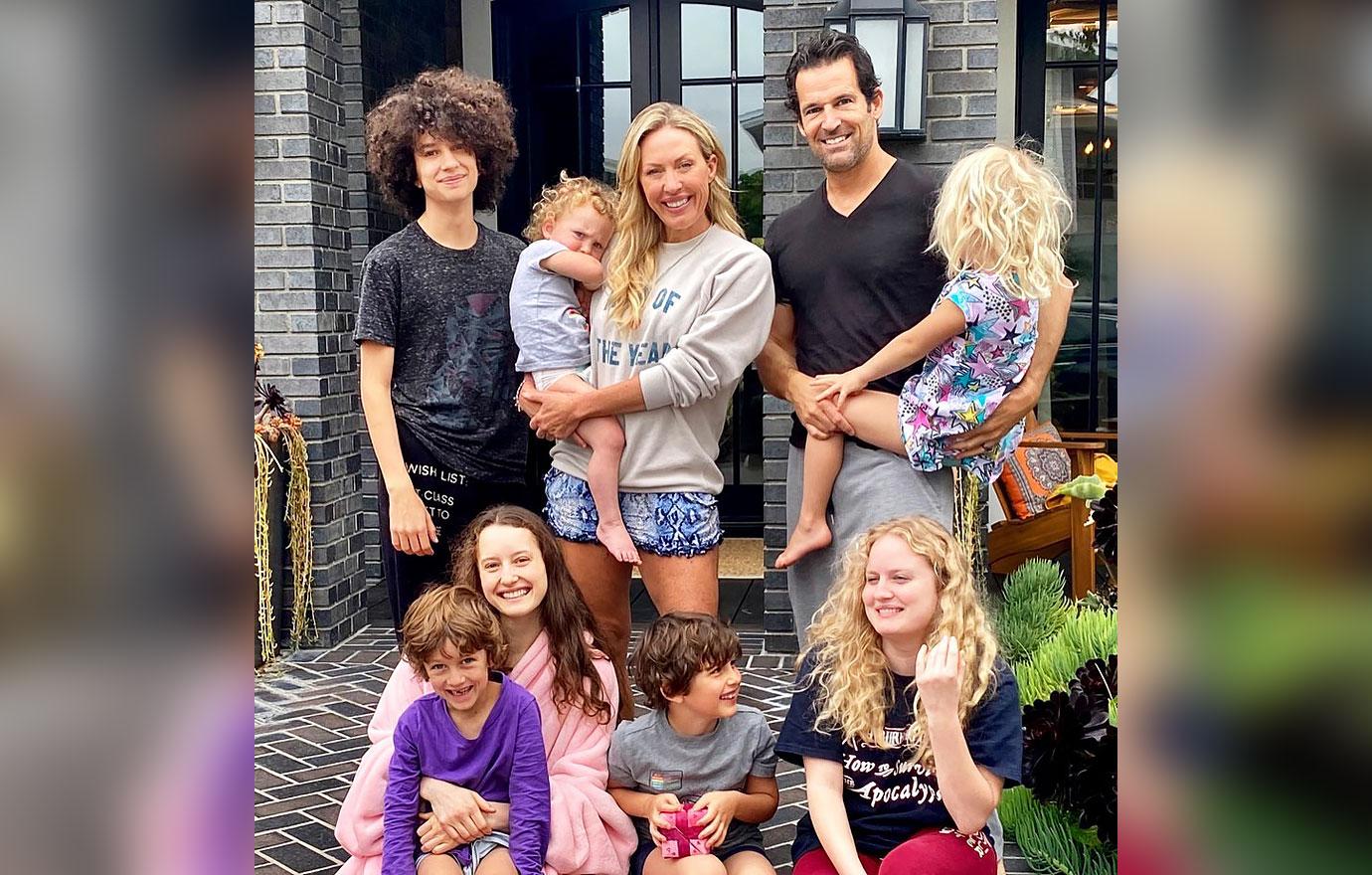 But the two showed they were back together on Monday when they co-parented at their finest. Driving around the island with a car full of children, Braunwyn explained they were on a family adventure despite their "trial separation" announcement.
Article continues below advertisement
It wasn't just a one-day reunion either. Braunwyn showed that Sean was still at her place the following day.
Her estranged husband looked relaxed and casual on her couch while hitting back about their eviction lawsuit. As RadarOnline.com reported, the former reality stars were accused of owing $45,000 in back rent on the family home they rented in Orange County, CA.
Article continues below advertisement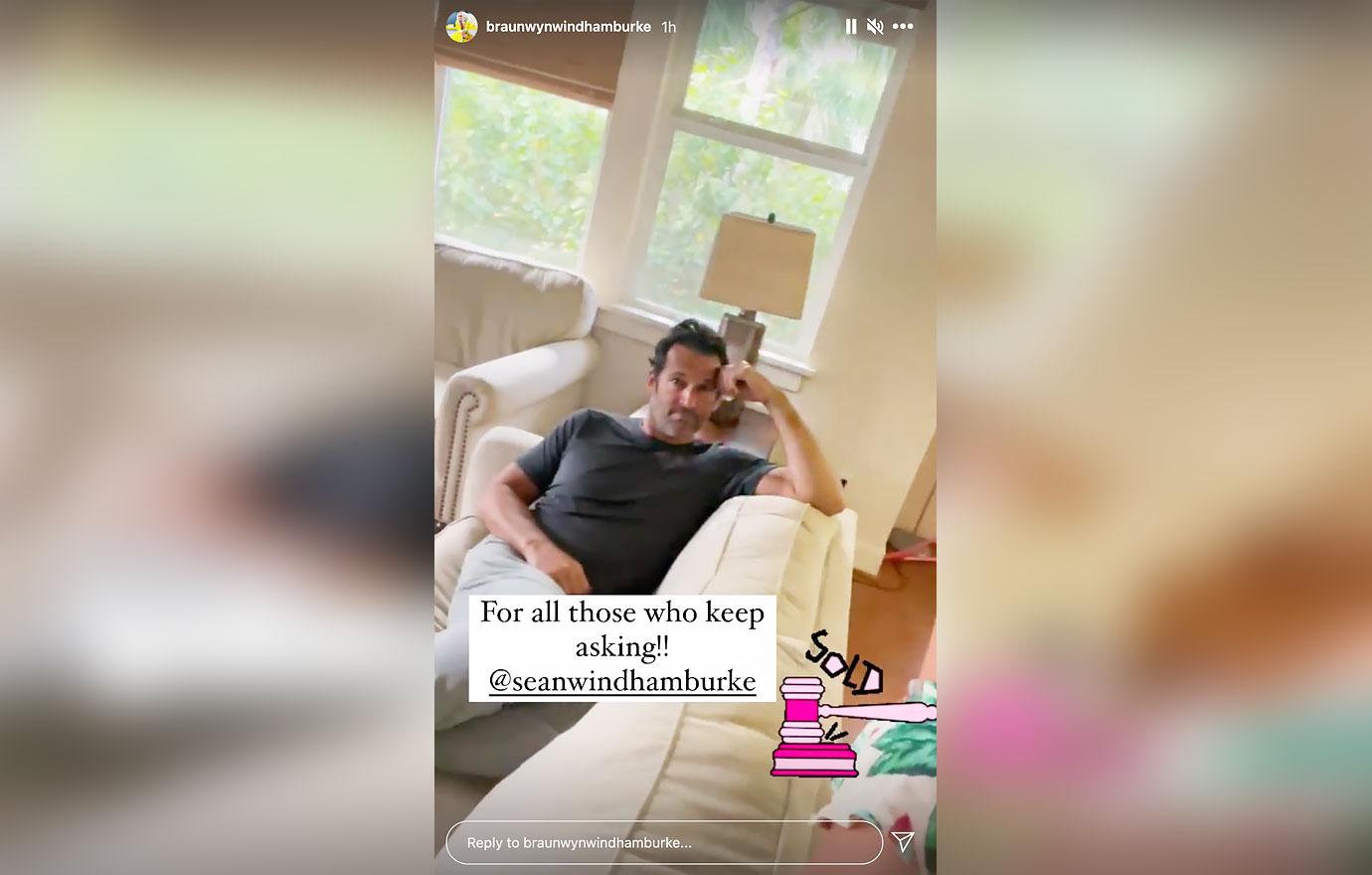 The landlord Karen Ogden says she leased her 5-bedroom, 6 ½ bathrooms, 8,000 sq. ft. Newport Beach mansion to the couple in January 2020. According to her, the lease was to last for a one-year and six-month.
MORE ON:
Braunwyn Windham-Burke
Article continues below advertisement
Per their deal, Braunwyn agreed to pay $15,000 a month in rent. The landlord said the couple refused to pay up on the money owed and is demanded the court kick them out immediately.
Last month, Sean demanded the lawsuit be thrown out. He denied owning the landlord any money, claiming that he sent some of the payments to her via wire.
Article continues below advertisement
Braunwyn and Sean addressed the lawsuit on Tuesday, with the ex-RHOC star's ex claiming it's peanuts now.
Article continues below advertisement
Many thought Braunwyn's recent move to Hawaii was because she was forced to leave their California home. She let Sean do the talking when it came to answering her fans' questions about uprooting their children to Hawaii.
"Good morning! So, I'm still getting some questions about our recent move. Like I said before, I found out the same way you guys did [about the lawsuit] when it was posted online. Sean, is there anything you want to clear up?" she said.
Article continues below advertisement
"We're no longer in the property. Our lease ended at the end of July," Sean responded, to which Braunwyn claimed, "So basically we moved out when our lease was up. That's like the full story."
They did not make any mention of the alleged back rent they reportedly owned.
As for their marriage, Braunwyn and Sean said they were taking a break but didn't close the chapter on their life together. "We really want to do what's best for us — we are family, we've been together for 26 years," Braunwyn explained last month. "That's a lot and that's something we don't want to minimize — we want to honor that. I think having some space right now will give us some clarity."