'RHOBH' Star Erika Jayne Is 'Disappointed' In 'Two-Faced' Kyle Richards, Only Speaks To 'True Friend' Lisa Rinna Amid Embezzlement Investigation
Real Housewives Of Beverly Hills star Erika Jayne feels betrayed by two of her closest friends on the cast, Kyle Richards and Dorit Kemsley.
In fact, the currently embattled reality star is reportedly only communicating with Lisa Rinna these days.
Article continues below advertisement
Erika was unhappy with what she saw on the currently airing season of the Bravo reality show, which has documented various conversations and comments about her divorce and legal woes that took place when she was not in the room.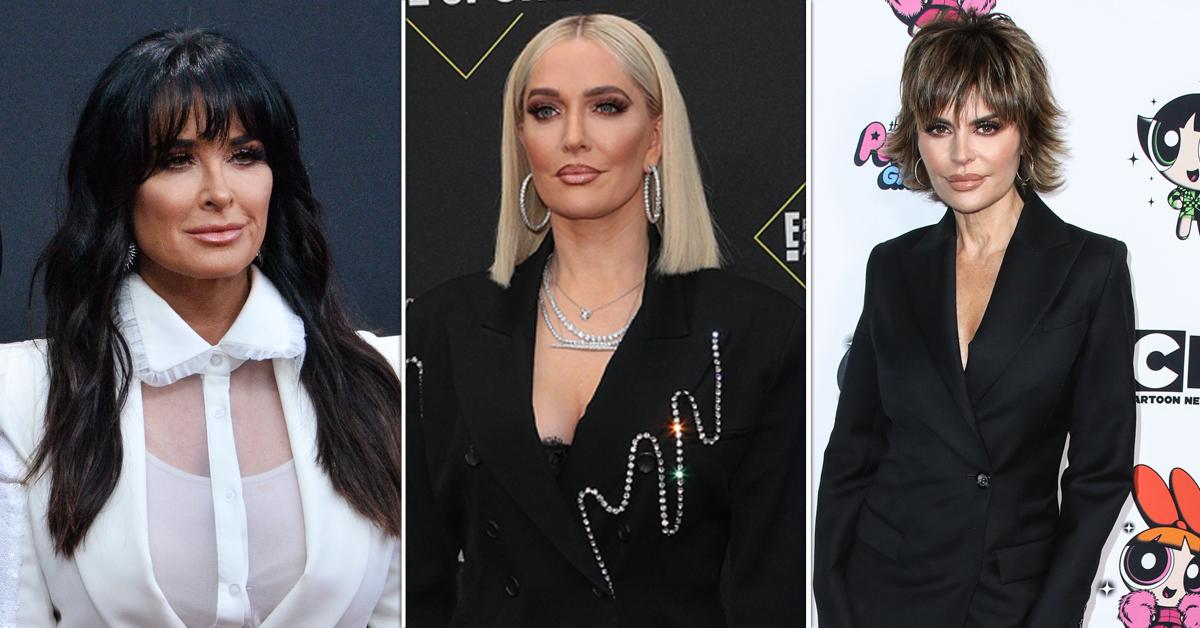 Article continues below advertisement
Jayne is "disappointed and shocked with how Kyle Richards has turned on her and now realizes the warning Lisa Vanderpump gave her about Kyle was true," a source told The Daily Mail, adding, "Erika knows that Kyle has two faces both literally and figuratively."
Bravo cameras have captured Kyle in confessionals and other settings questioning Erika's explanations about her divorce timeline and involvement with her estranged husband Tom Girardi's lawsuits.
Regarding her feelings toward Dorit, the source claimed Erika "feels the hypocrisy from Dorit is outrageous - all you have to do is google her name and see what pops up there - add her husband's name to the google search, and your jaw will drop."
Dorit's husband, Paul Kemsley, has famously faced legal woes of his own – many of which have in turn affected his fashion designer wife.
Article continues below advertisement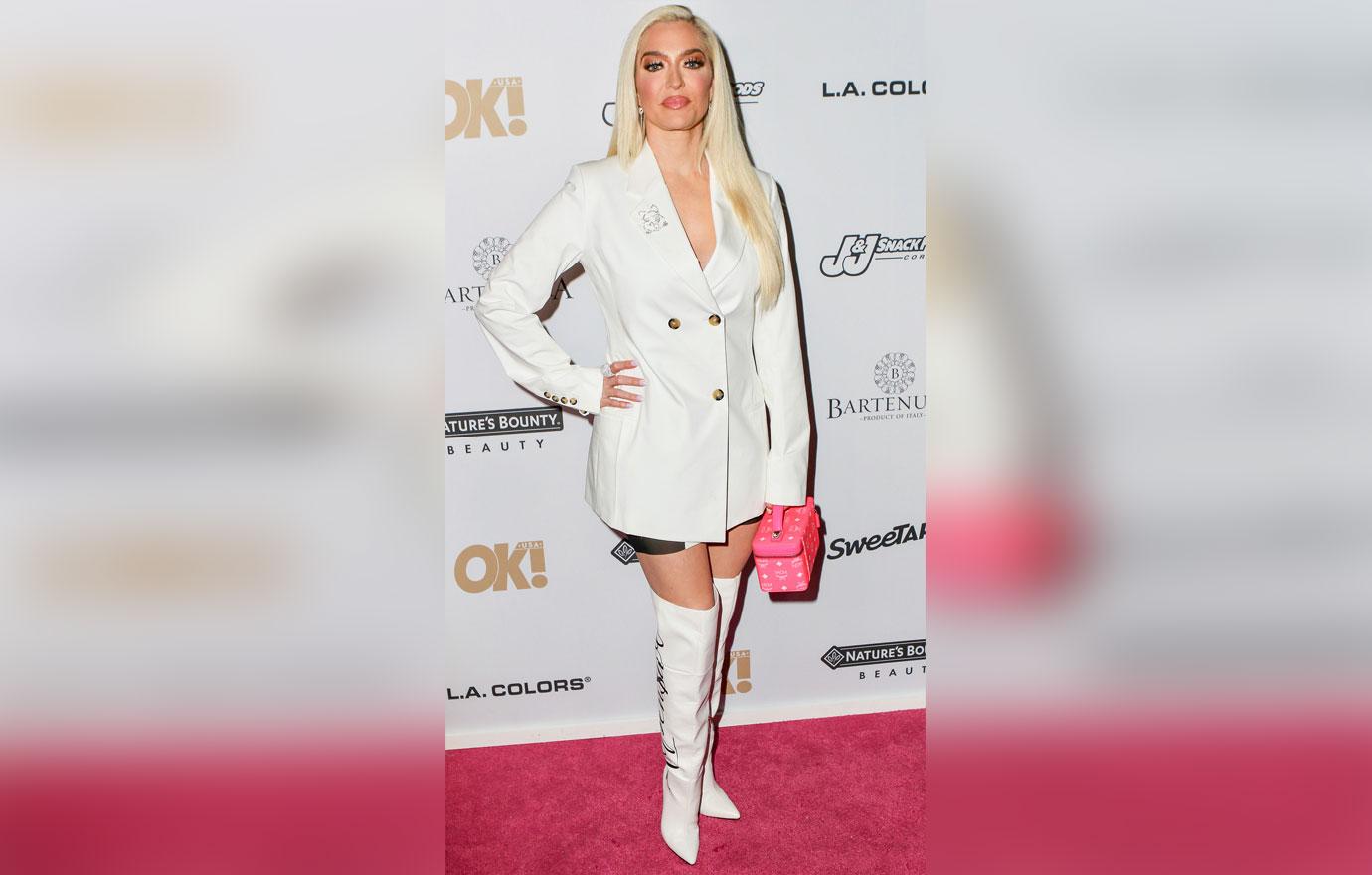 As for Rinna, Erika reportedly believes she is her "only true friend on the show," as the source said that "the other women say one thing to her face and something completely different behind her back. Lisa actually has her back."
Article continues below advertisement
Erika has expressed her frustration with Kyle and Dorit in the past.
Following a recently aired dinner hosted by Kyle's older sister, Kathy Hilton, the Pretty Mess singer acknowledged a fan's warning of her friends' behavior, promising, "Don't worry, we'll get to that."
Shortly after Jayne filed for divorce last November, Girardi was accused of embezzling millions of dollars in settlement money from his clients to maintain their lavish lifestyle.
Erika was accused of helping him embezzle the funds.
Article continues below advertisement
The trustee presiding over the bankruptcy of Tom's former law firm believes he funneled $20 million from the firm's account into Erika's company, EJ Global LLC.
Article continues below advertisement
Last month, she was slammed with a $25 million lawsuit by the trustee, who alleges that she knew the firm was paying for her lavish lifestyle for at least 12 years.
Despite Jayne's claims that she did not know about her then-husband's financial affairs, the trustee said "any payments made for her benefit are her responsibility" and that "it would be a miscarriage of justice if [she] was allowed to simply walk completely free of owing over $25,000,000 to the Estate."