Exclusive Details
'He Will Be Executed': Read The Chilling Death Threat Against Republican Congressman Adam Kinzinger, Mailed To His Wife — As FBI Launches Hunt For Culprit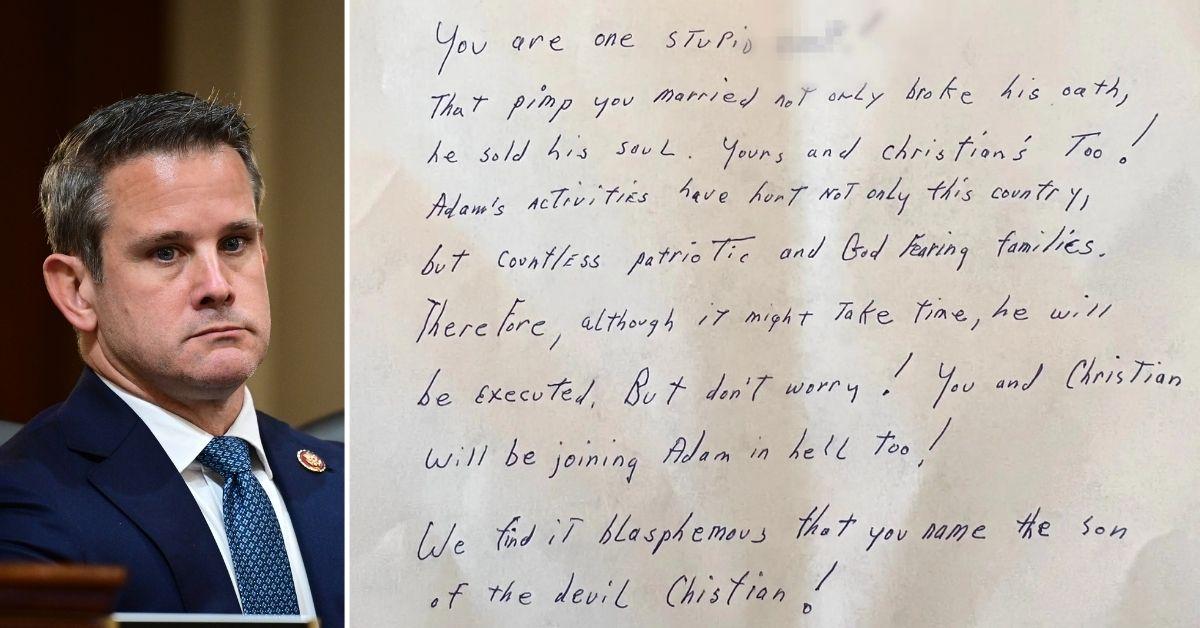 The FBI and U.S. Capitol Police are searching for the person behind a chilling death threat mailed to the Illinois home of Rep. Adam Kinzinger, one of two Republicans on the House select committee investigating the Jan. 6 Capitol riot .
In a copy of the frightening letter obtained by RadarOnline.com, addressed to Kinzinger's wife, Sofia, the extremist called the outspoken politician the "devil."
Article continues below advertisement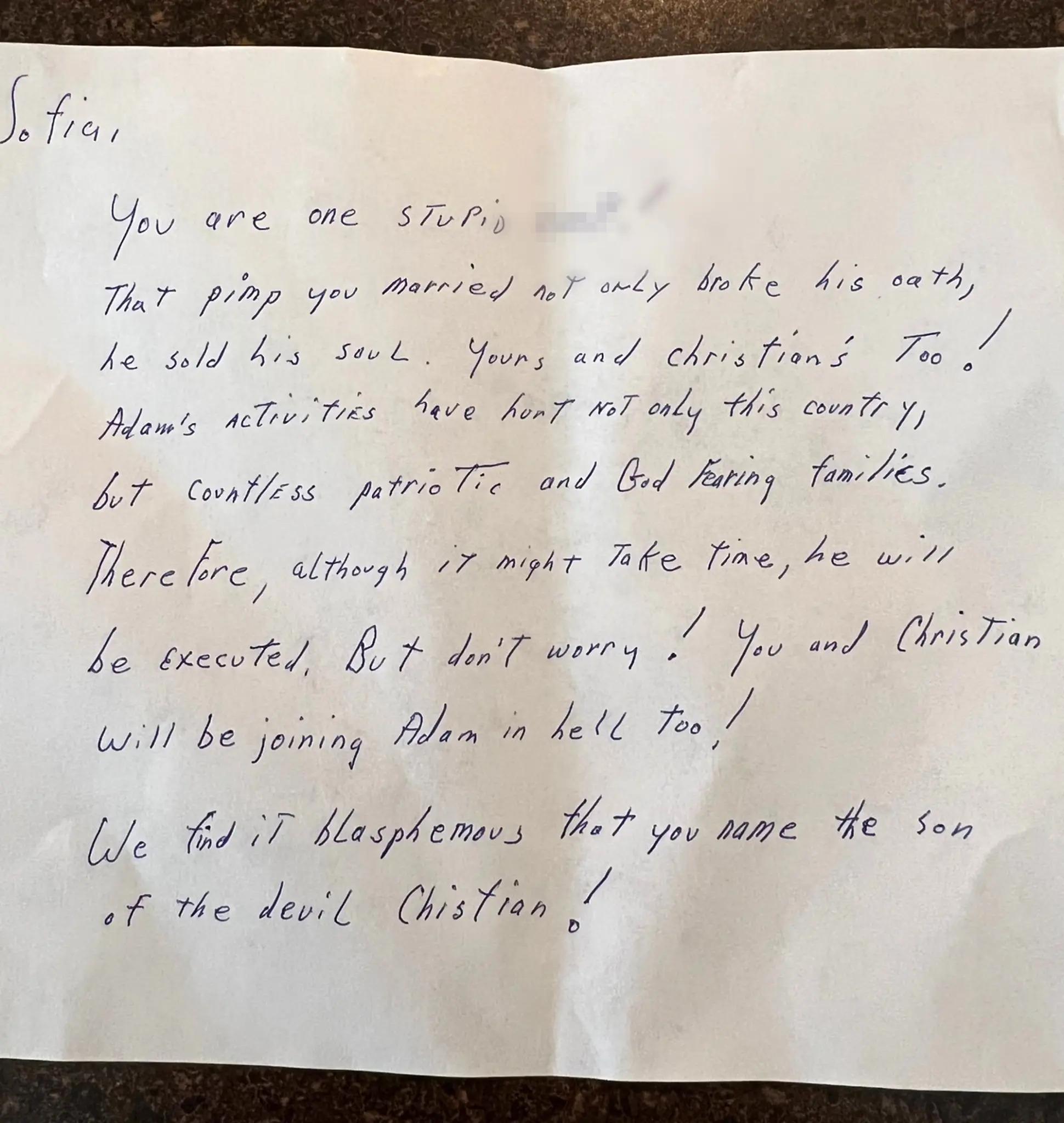 "That pimp you married not only broke his oath, he sold his soul," the wannabe assassin wrote.
"Adam's activities have hurt not only this country, but countless patriotic and god fearing families. Therefore, although it might take time, he will be executed. But don't worry! You and Christian [the couple's infant son] will be joining Adam in hell too!"
The threat finished with the charge: "We find it blasphemous that you name the son of the devil Christian!"
Law enforcement sources told RadarOnline.com that the FBI, in coordination with the U.S. Capitol Police, have stepped up security around the Illinois congressman.
Article continues below advertisement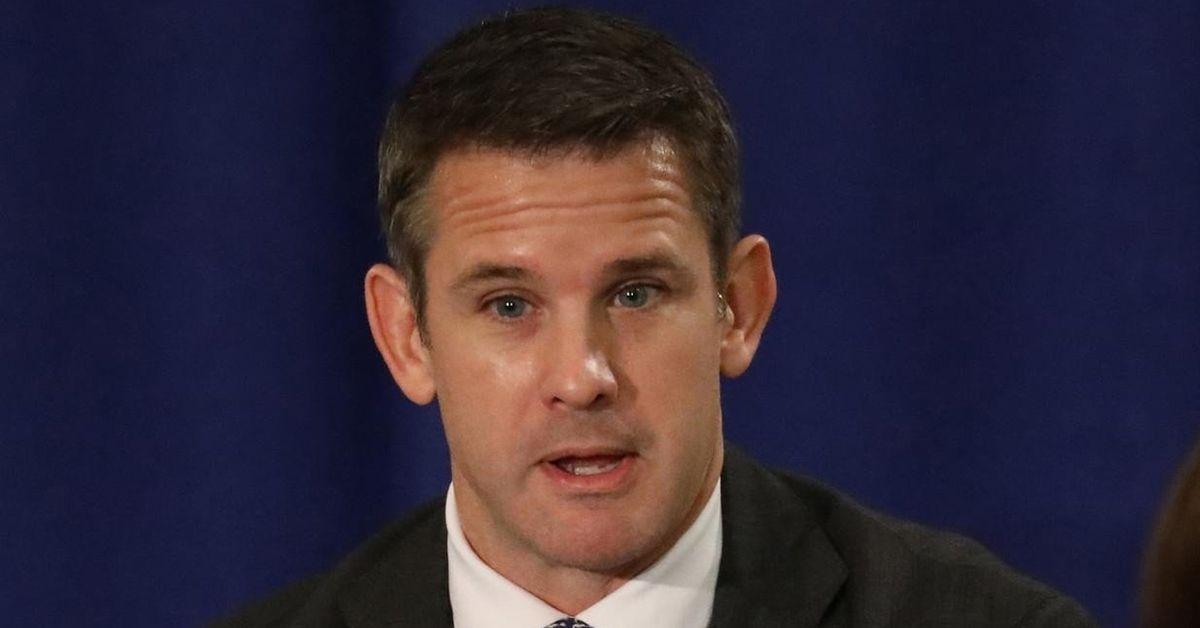 They're also desperately trying to identify who sent the kill note to his wife, which she received late last week.
"I'm not worried personally," Rep. Kinzinger said in a television interview on Sunday. "This threat that came in, it was mailed to my house. We got it a couple of days ago and it threatens to execute me, as well as my wife and 5-month-old child. We've never seen or had anything like that. It was sent from the local area.
Article continues below advertisement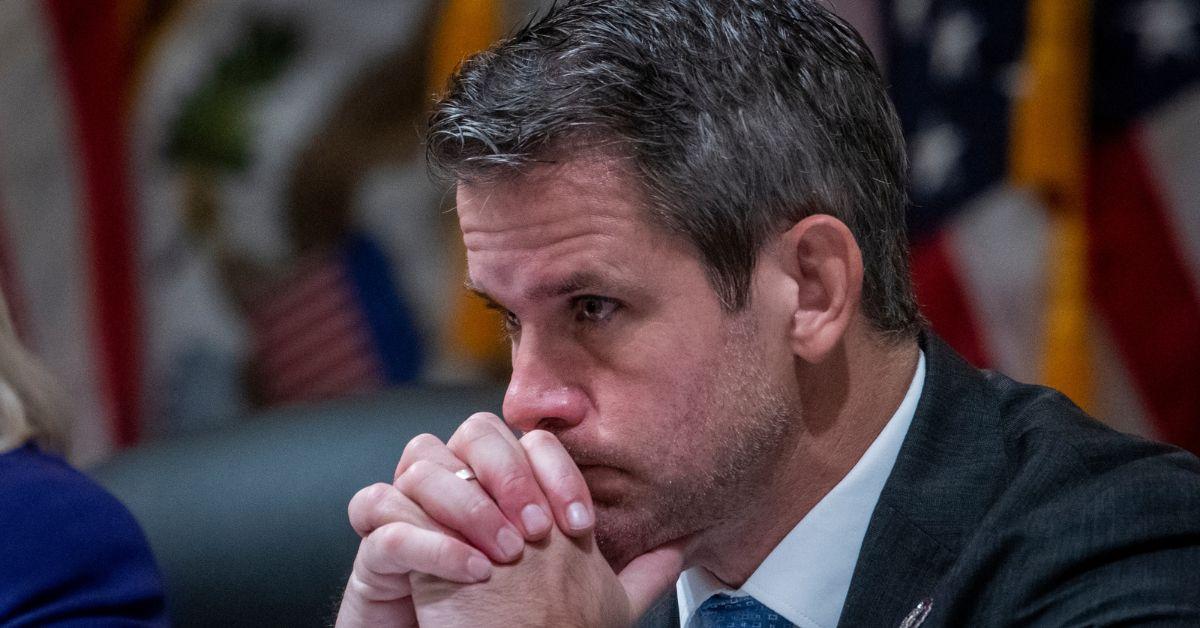 At the first of the primetime hearings, Ivanka Trump said she "accepted" that former Attorney General Bill Barr had found no evidence of fraud that could overturn the 2020 election, despite her father repeatedly saying there was.
Barr told the panel that the claim from Trump was "bull----" and "unhinged from reality."
It drew a stinging rebuke from the controversial former President, who went on his own social media platform, Truth Social, and derided his eldest daughter: "Ivanka Trump was not involved in looking at, or studying, Election results. She had long since checked out and was, in my opinion, only trying to be respectful to Bill Barr and his position as Attorney General (he sucked!)."