Future's Baby Mama Accuses Rapper Of Texting Their Son 'Your Mother Is A Hoe', Claims He's Upset She Turned Him Down
Article continues below advertisement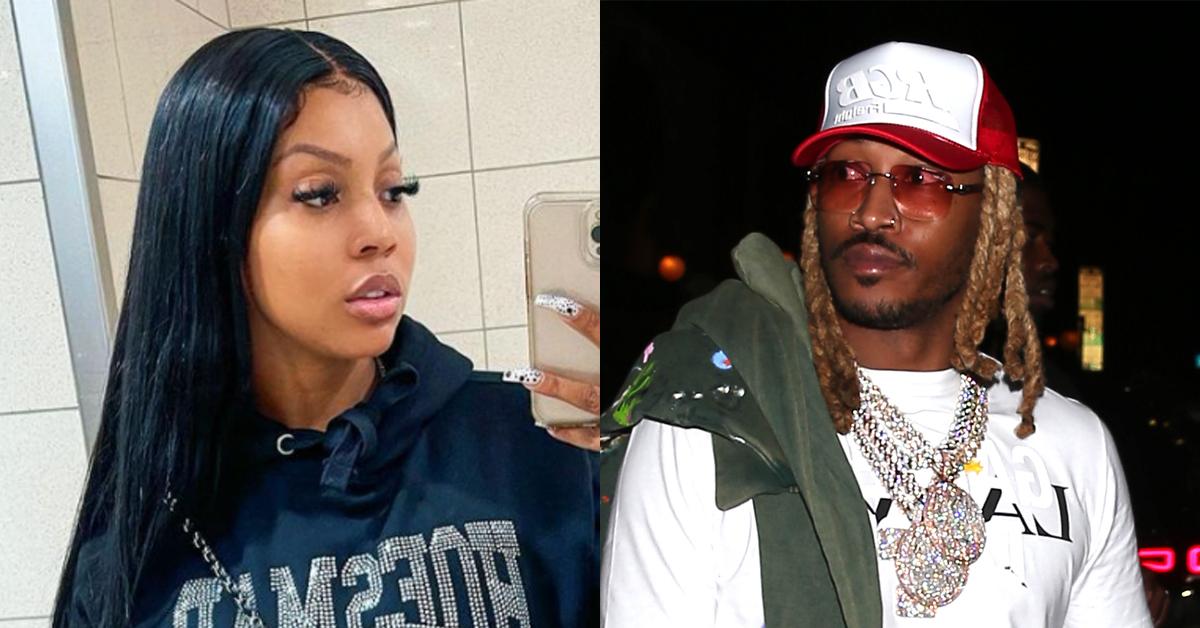 Article continues below advertisement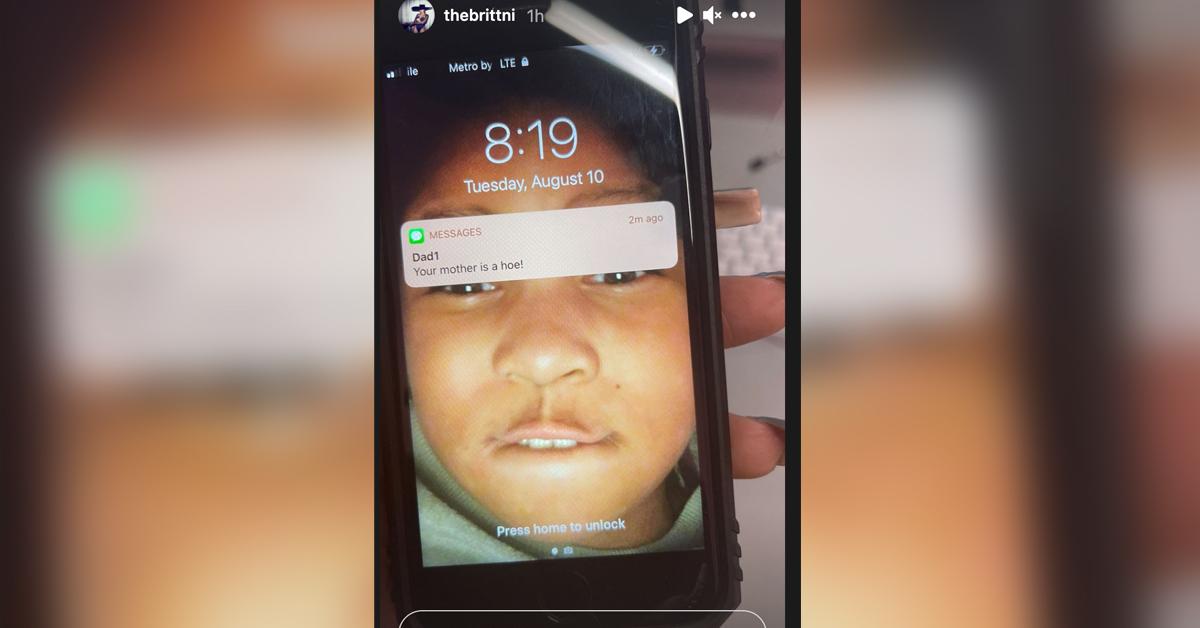 Article continues below advertisement
Future wasn't done adding, "Your mother is a hoe!" The messages were first posted by The Shade Room. Future commented on their post about the screenshots with a blue cap emoji indicating his ex is lying.
This infuriated Brittni who fired back at Future on her Instagram Story. She wrote, "Definitely NOT CAP!" She asked him what she had to lie for and said "it definitely your # and his SO STAND ON IT AND PIPE DOWN IF U DON'T WANT THESE RECORDINGS POSTED! On GAWD YOU SAID IT. THEY NEED TO CANCEL YOU. Cruelty to children!"
Article continues below advertisement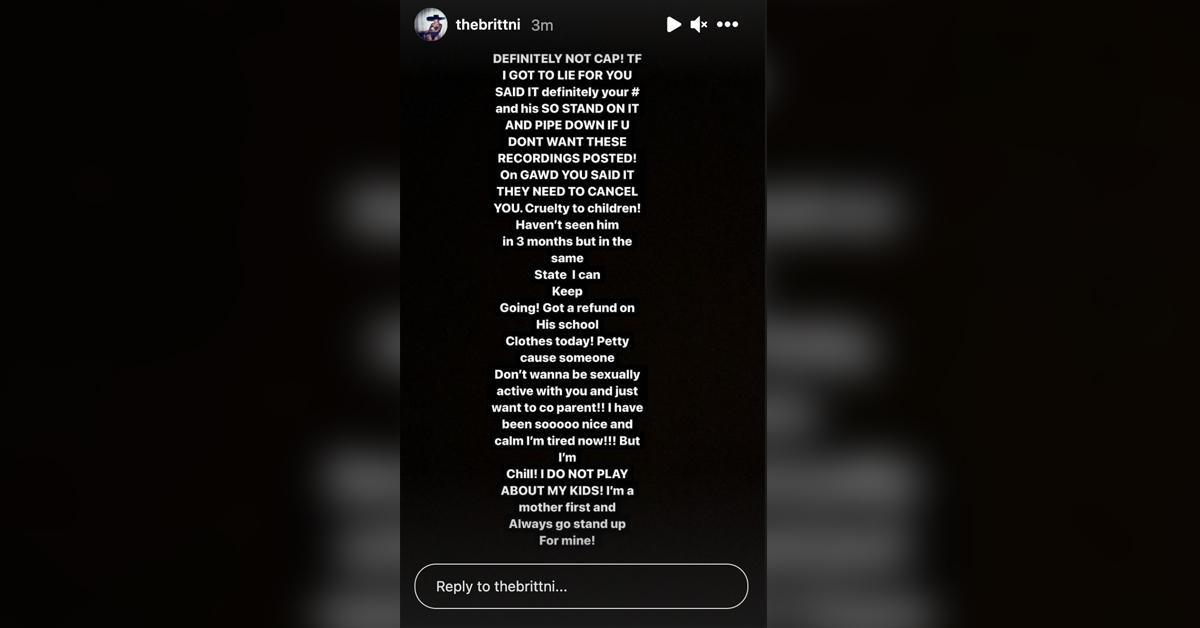 Brittni proceeded to accuse Future of not seeing Prince in the past 3 months despite being in the same state. She added, "I can keep going! Got a refund on his school clothes today!"
Article continues below advertisement
Brittni then alluded to Future being upset with her because she won't sleep with him. She told her followers, "Petty cause someone don't want to be sexually active with you and just want to co parent!!"
She ended, "I have been soooo nice and calm I'm tired now!! But I'm chill! I do not play about my kids. I'm a mother first and always. Always go stand up for mine!"
Article continues below advertisement
This isn't the first time the couple has had issues. Back in December, Brittni accused Future of making threats at their son's birthday party. "Who TF tells a 8-year-old "f--k him" and he will up his mom ni–a, a real bi--h. Don't come back begging like yo a-s always do simp cause you dead to me after tonight."
A couple of days later, she backtracked a bit writing on Instagram, "I'm human I get pissed and made like everyone else does he! I'm not making no excuses or justifying no ones behavior even my own. But I can say in 11 years I've knew my sons dad I haven't felt threaten by him nor has my son the other night was a isolated situation."