R. Kelly's Ex-Girlfriend Azriel Clary Admits To Gayle King She 'Wasn't Honest' During Infamous 2019 Interview
R. Kelly's ex-girlfriend sat down with Gayle King to open up about their 2019 interview when she defended her alleged abuser.
Following the singer's conviction on racketeering and sex trafficking charges on Monday, Azriel Clary is now ready, to tell the truth about what exactly took place.
Article continues below advertisement
Clary, who testified against the disgraced R&B singer in court, claimed that Kelly coached her and Jocelyn Savage before the interview and had them "practicing every single day, answering questions." She also added that Kelly would tell them "exactly what to say and how to say it."
During the 2019 interview, Clary and Savage were the two women who claimed to be the singer's "girlfriends" and were living with him. They defended Kelly by saying he was not abusive, although Kelly was sitting nearby and watching them closely when the conversations occurred.
Clary also told King about how she was frightened of her then-boyfriend before the interview. She claimed Robert had coached her and Savage to be "angry" and "upset" during the discussion.
"He did his interview first like he came in, and he told us to be angry and be upset, and she's gonna try to do this, so we were - we came in angry," she stressed. "I was scared because I was like, 'I don't want the world to see me this way,' you know? I don't - I'm loving, I'm caring, I'm compassionate. And no one got to see the side of me."
Article continues below advertisement
Fast forward to now, Clary, who at the time of the interview was only 21 years old, called the interview "a blessing," which had made her realized that was not who she was as a person.
Article continues below advertisement
"It kind of made me kind of wake up in a sense and realize, 'Why am I acting like this? Why am I putting myself through all of this misery? Why am I exploiting myself for a man who has me in this position in the first place, you know?' And I really had to come to terms and, you know, realize that it wasn't love," she confessed. "Love doesn't hurt, you know?"
She also explained that from the time she met Kelly when she was 17, she didn't have any relationship with any other women except for the women that the singer had been intimate with. However, after meeting King during the interview, she changed her views on women and how she had acted.
"I don't know, something about just watching you be very casual and calm and collected, and it just reminded me of me. I was like, 'Wait a minute. I used to be that poised. I used to be that calm. You know, what happened to that girl? Where did she go?" she said.
Article continues below advertisement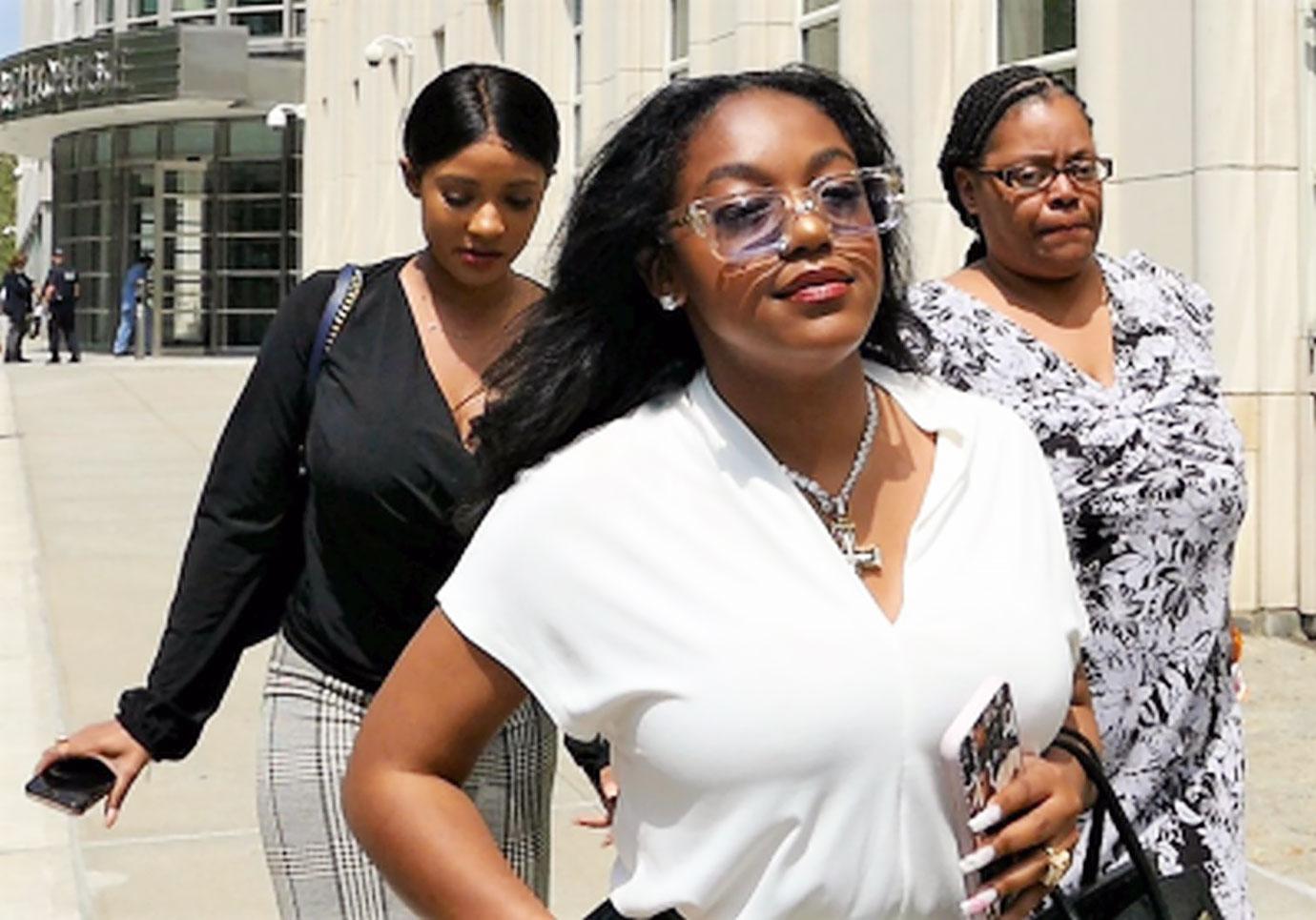 A couple of months after the 2019 interview, she left the apartment she lived with Kelly.
Article continues below advertisement
As RadarOnline.com previously reported, the King of Pop-Soul was convicted of all nine counts of racketeering charges and violations of the Mann Act, which outlaws the transport of "any woman or girl" across state lines for any "immoral purposes."
He currently faces a maximum sentence of life in prison after being found guilty by a jury of his peers.