Exclusive Details
Late Queen Elizabeth 'Hurt & Exhausted' By Prince Harry & Meghan Markle, Regretted Not Spending Time With Great-Grandchildren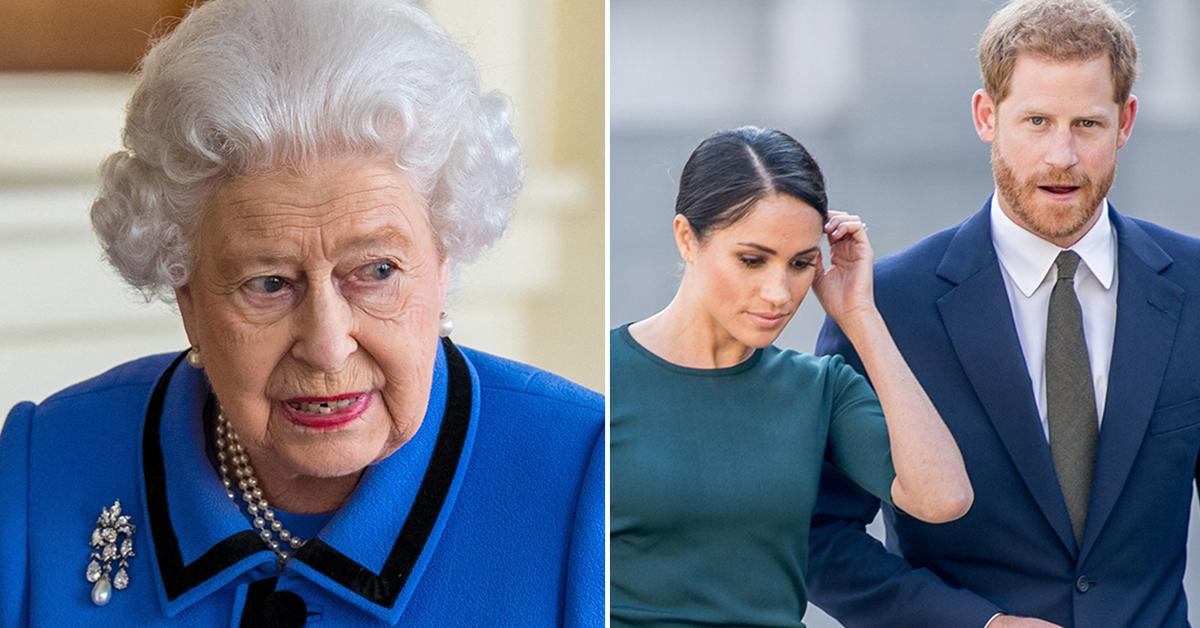 Queen Elizabeth died "hurt and exhausted" by Prince Harry and Meghan Markle's decision to leave the royal family in pursuit of life in California. RadarOnline.com has learned the late monarch was still holding onto pain caused by her grandson and his wife when she passed away on September 8.
Article continues below advertisement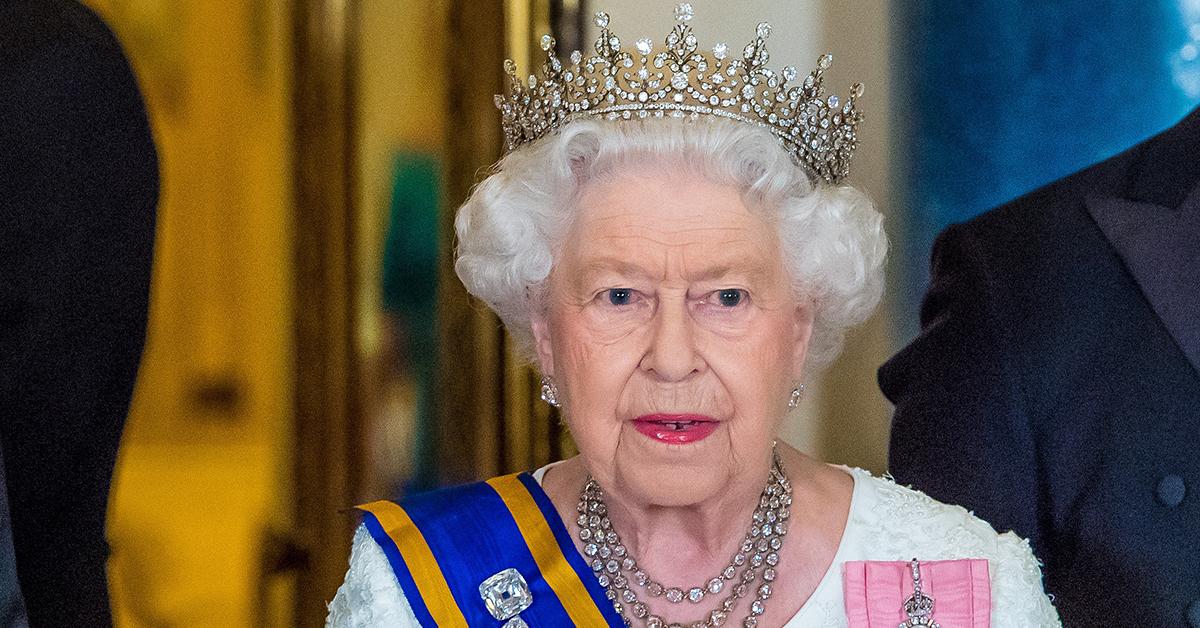 A palace insider revealed that the Queen didn't like to talk about Harry and Meghan stepping down from their royal duties and leaving their family and the United Kingdom behind.
"[The Queen] was very hurt and told me, 'I don't know, I don't care, and I don't want to think about it anymore,'" the source revealed.
Article continues below advertisement
Queen Elizabeth not only hated to discuss the exiled Duke and Duchess of Sussex, but she was also haunted by the fact that their move meant she wouldn't be able to see her great-grandchildren — Archie, 3, and Lilibet, 1 — as much as she wanted.
The heartbreaking revelation was made in a new book, In The New Royals - Queen Elizabeth's Legacy and the Future of the Crown, by Katie Nicholl.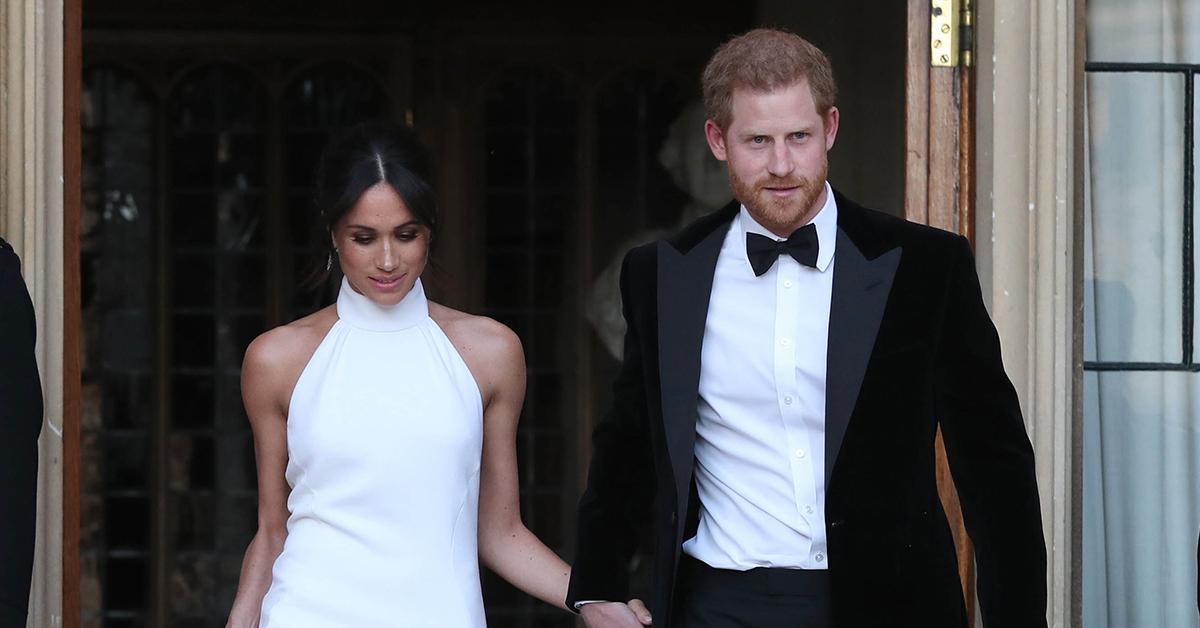 Article continues below advertisement
The claims about Queen Elizabeth's regret over her great-grandchildren come as a surprise considering the palace rejected Harry and Meghan's plea for a photo of Her Majesty and her namesake great-granddaughter to be taken during the Queen's Jubilee over the summer.
"Harry and Meghan begged for an official photo of the queen with Lillibet when the two finally met. The request was rejected by the palace," a well-placed insider dished to RadarOnline.com.
In June, Queen Elizabeth met Lili for the first time. Harry and Meghan named their only daughter after the matriarch, and when Elizabeth finally got some alone time with her great-granddaughter, "no photos of the meeting were taken."
Article continues below advertisement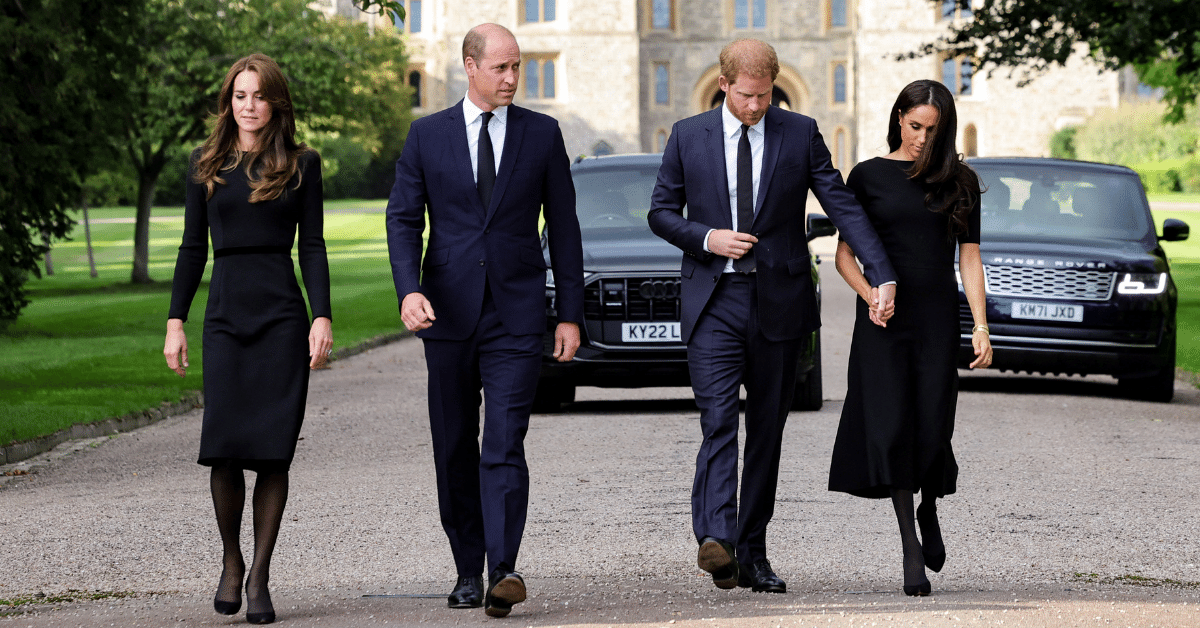 Three months later, the Queen died at Balmoral Castle in Scotland at the age of 96. Harry and Meghan, who were already in London at the time of her death, reunited with the royal family for the 11-day mourning period.
The estranged duke and duchess returned to California on Tuesday, with insiders telling RadarOnline.com that they were eager to get home to their children, who were not present at the Queen's funeral due to their young age.