Prince William Takes a Swing After 'Unproductive' Family Meeting With 'Ambushed' Prince Harry
Fore! Prince William isn't letting the drama with his little brother stand in the way of his golf game.
Article continues below advertisement
The 38-year-old Duke of Cambridge was all smiles when he grabbed a golf club on Tuesday, marking one of his first public appearances since Prince Philip's funeral.
It's been over a week since his "unproductive" family meeting with Prince Harry and their father Prince Charles, and William seemed to take his feelings out on the golf ball.
Article continues below advertisement
The eldest child of Charles and the late Princess Diana traveled to the countryside with his wife, Kate Middleton to support the Cheesy Waffles Project, a charity for children, young people, and adults with additional needs across County Durham.
Their Tuesday appearance comes days before the couple's 10th wedding anniversary.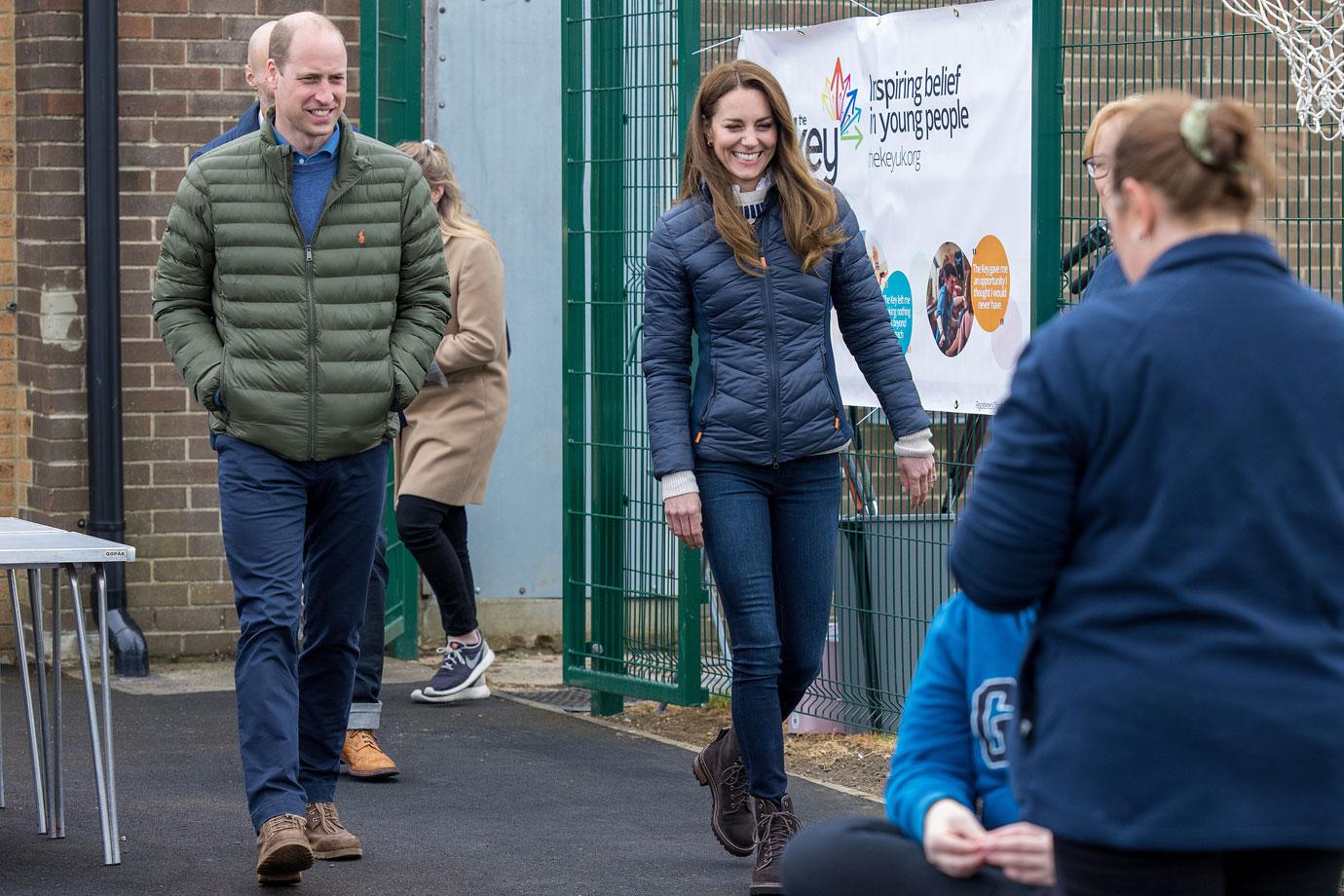 Article continues below advertisement
Wearing denim jeans and an olive green puffer jacket, Prince William looked unfazed by the recent family drama that left his brother feeling "ambushed" and sparking a swift exit on Harry's part.
William was full of smiles as he and Kate visited with the children and even participated in some golf activities. The Duke of Cambridge was photographed smacking a ball around and he showed excellent form. As for Kate, she needs some practice.
Article continues below advertisement
RadarOnline.com told you first, Harry felt "ambushed" by his father and older brother during their unscheduled two-hour meeting at Windsor Castle after Prince Philip's service on April 17. Despite communicating with Charles and William, we learned the conversation between the three royal family members was "unproductive."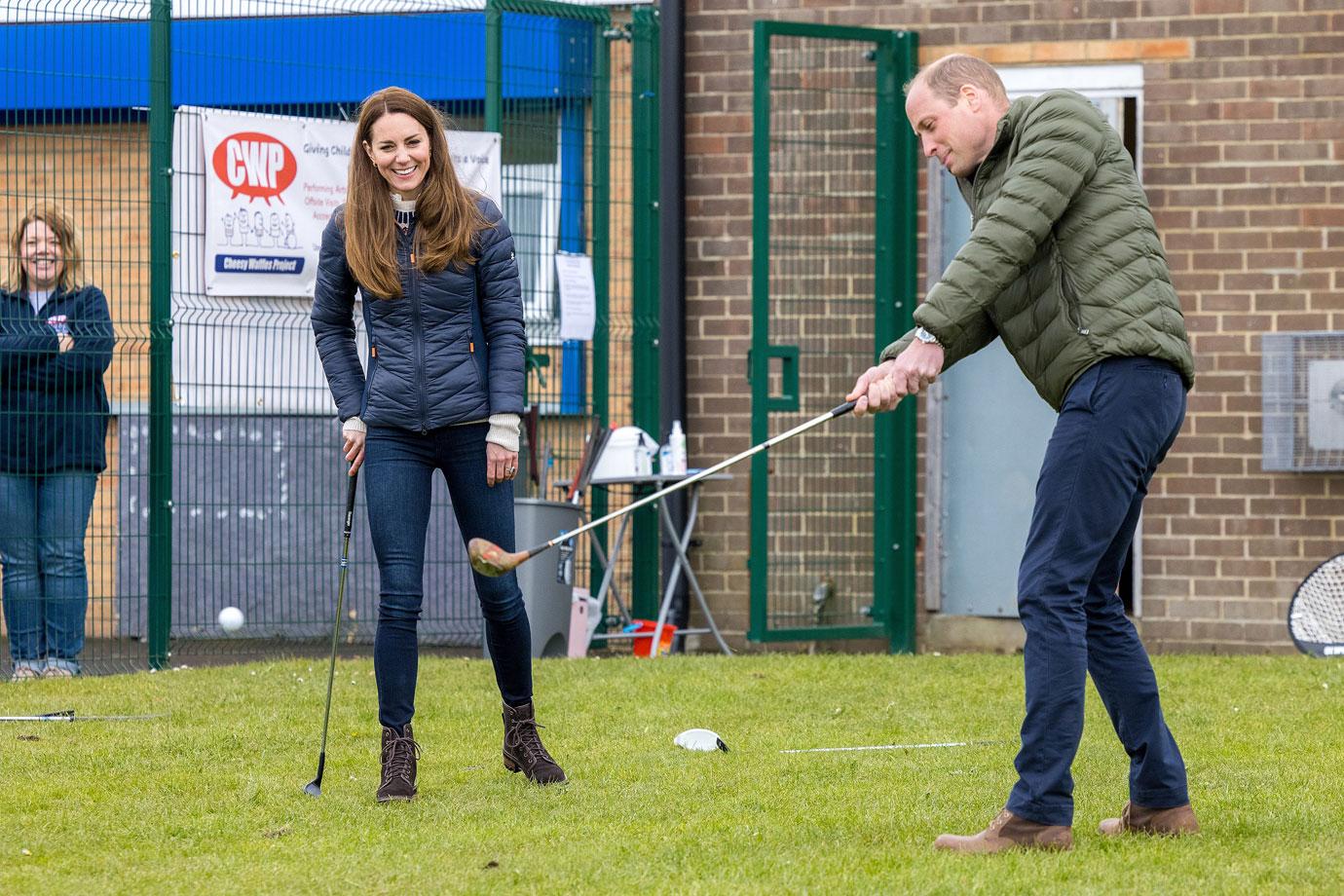 Article continues below advertisement
Harry got the hell out of Dodge following the drama-filled family meeting, missing Queen Elizabeth's 95th birthday.
RadarOnline.com learned that instead of celebrating his grandma's first birthday without her husband, he rushed back to Los Angeles to take a meeting with Hollywood heiress Wallis Annenberg.
When it comes to the royal family making up, one wife holds all the cards. RadarOnline.com was told Prince Harry refused to talk negotiations with his father and brother without Meghan Markle present.
As for Kate Middleton, she's staying out of it despite initially playing family peacemaker.
"Kate wants what is best for her husband and the royal family. She loves Harry but doesn't get involved in this sort of stuff," the palace insider told RadarOnline.com. "It isn't Kates place to decide which family members get titles and money."