Exclusive Details
Prince William & Prince Harry Seen For The First Time Together, Reunite For Emotional Unveiling Of Mom Princess Diana's Statue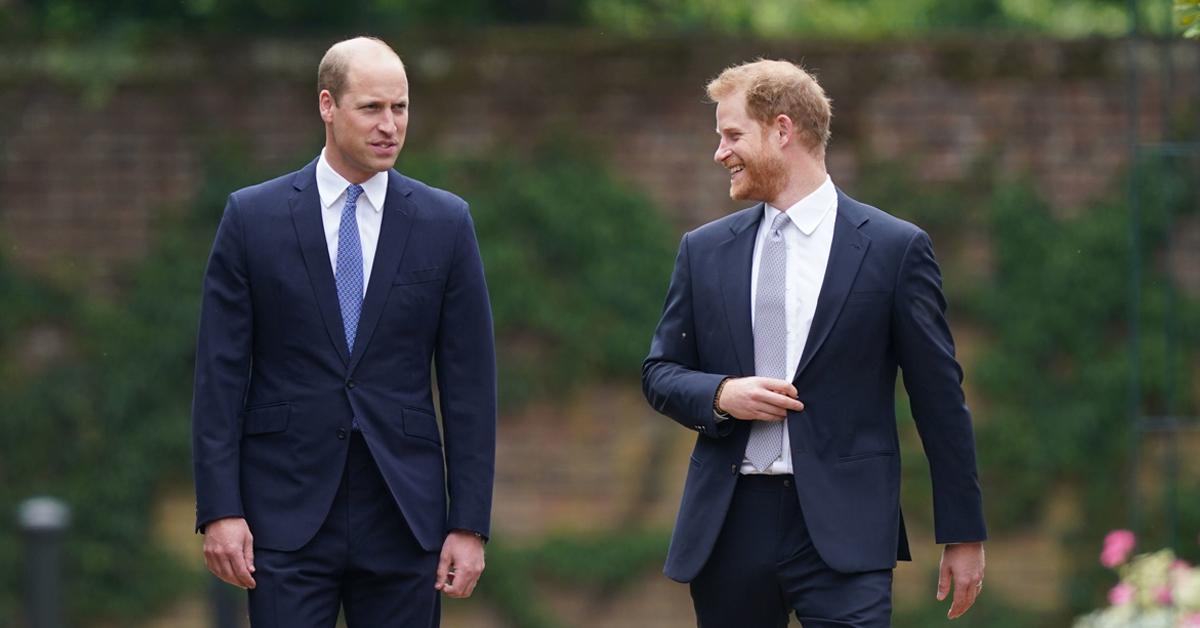 Article continues below advertisement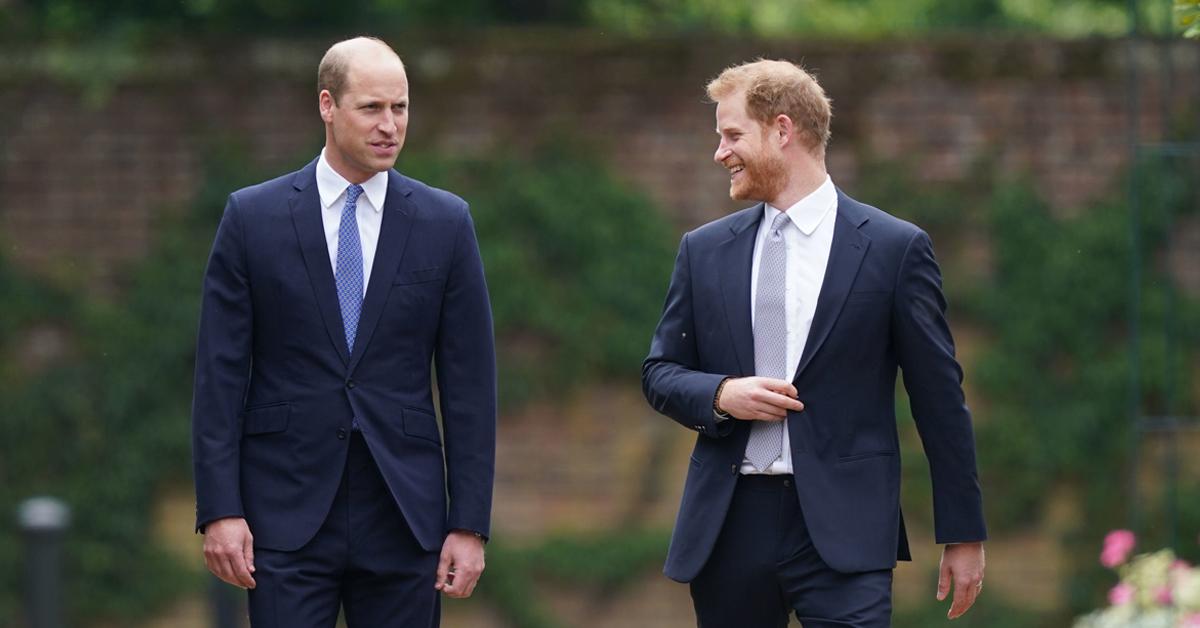 The 39-year-old Duke of Cambridge and his little brother were photographed together for the first time in months, and it appeared like their reunion was nothing but brotherly love.
Article continues below advertisement
36-year-old Harry -- who landed in London on Friday but spend days in required quarantine -- looked stoic next to his brother as they headed past photographers to their mom's statue.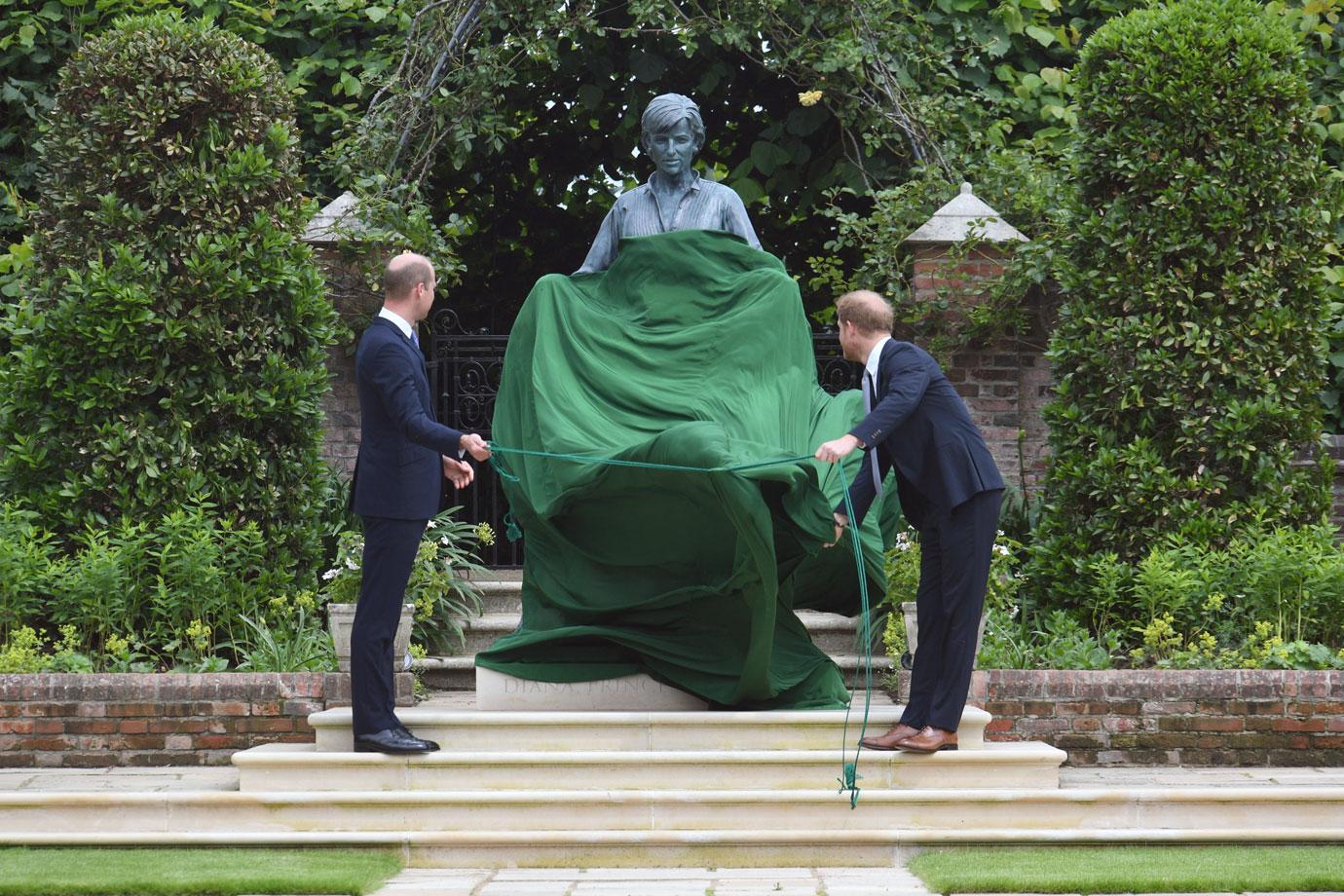 Article continues below advertisement
The brothers have been at odds for months, and Harry added fuel to the fire when he and his wife, Meghan Markle, accused the royal family of several awful things when speaking to Oprah Winfrey.
Dressed in similar-looking suits, William and Harry made their way to the Sunken Garden of Kensington Palace to see their mother's statue for the first time.
Article continues below advertisement
The Sunken Garden was one of Diana's most cherished places when she lived at the palace.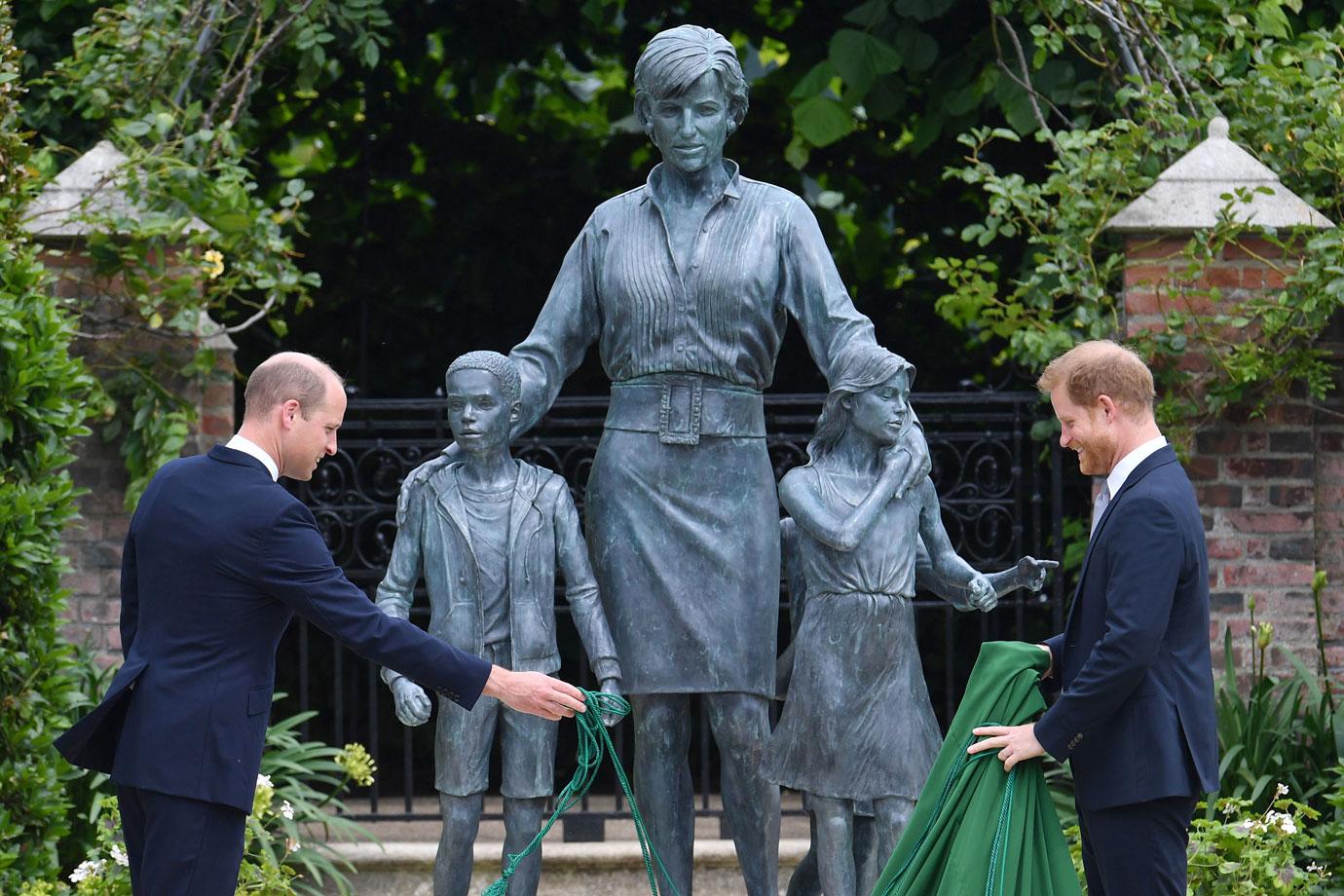 Article continues below advertisement
In the first look of the statue, Diana is seen holding onto two children. William posted the first photo on his official Instagram and released a joint statement on behalf of the brothers.
"Today, on what would have been our Mother's 60th birthday, we remember her love, strength, and character – qualities that made her a force for good around the world, changing countless lives for the better," the post read.
Article continues below advertisement
Saying that every day "we wish she were still with us," William and Harry's statement continued, "our hope is that this statue will be seen forever as a symbol of her life and her legacy."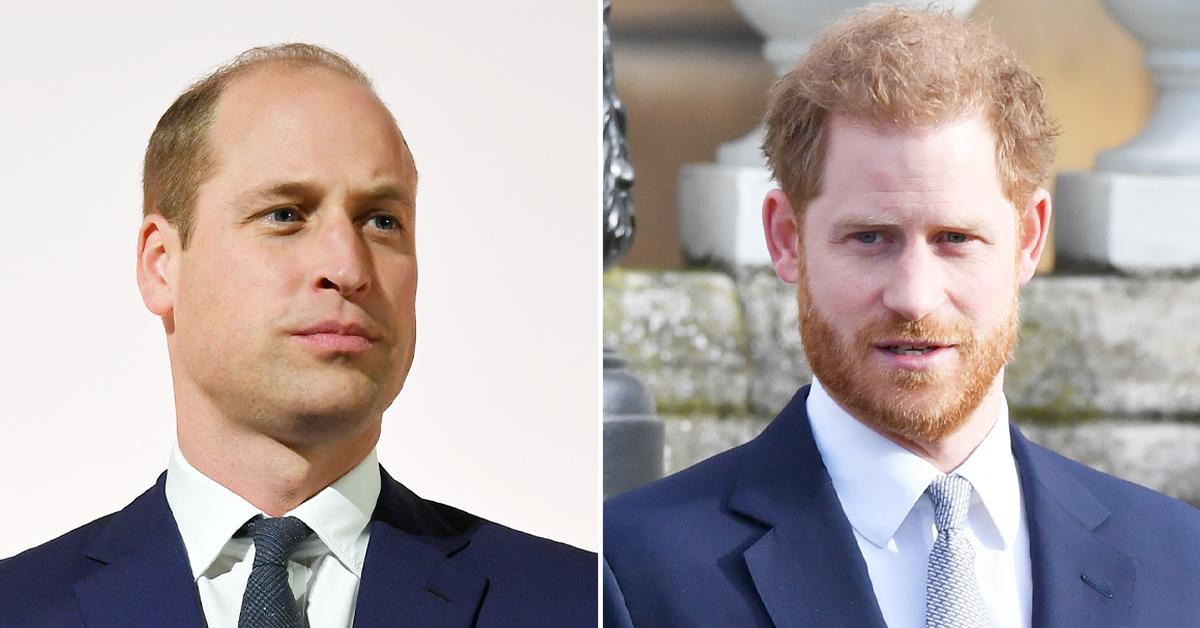 Article continues below advertisement
Thanking the donors and everyone who helped make the statue happen, the brothers ended their statement with the hope that it will help keep their mom's "memory alive."
This is a whole 180 from April when Harry felt "ambushed" by William and their father, Prince Charles.
Article continues below advertisement
As Radar reported, William worked around the clock to make sure their mom's statue unveiling went smoothly, but Harry refused to cooperate with the palace.
"No one in the world plans an event better than The Royal Family. There is no detail too small which is why Harry's lack of communication is making everyone very nervous," sources tell Radar.
Article continues below advertisement
"This is just not the way they do things. Harry won't show them his speech and is refusing to take part in meetings or dress rehearsals. He seems to want to just wing it. To just turn up and see what happens. They don't even know what he is planning to wear," one insider added.
One thing is for sure -- everyone is happy to see William and Harry back together again.