Prince Philip Dead At 99, One Month After Harry And Meghan's Explosive Oprah Interview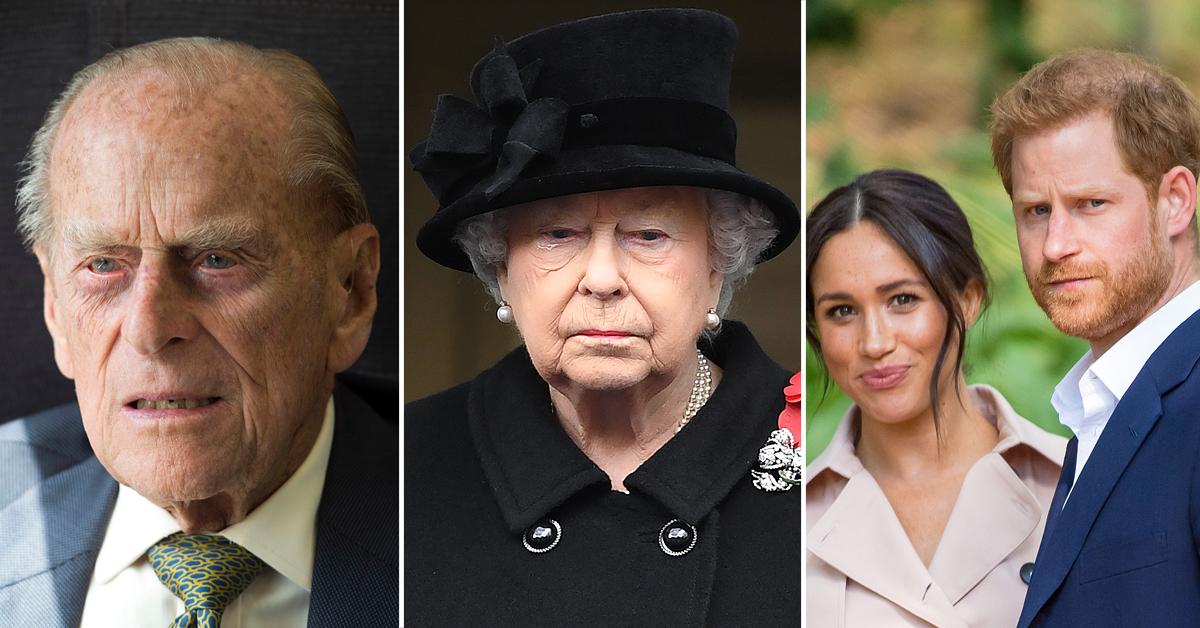 Article continues below advertisement
Buckingham Palace announced the sad news in a statement Friday, alerting the public that the patriarch of the adored, controversial and often-tumultuous family had passed Friday at his home of Windsor Castle in England, almost exactly two months before his 100th birthday.
"It is with deep sorrow that Her Majesty The Queen announces the death of her beloved husband, His Royal Highness The Prince Philip, Duke of Edinburgh," read the statement, which will be the only page available on Buckingham Palace's official website until "appropriate changes are made."
Article continues below advertisement
"His Royal Highness passed away peacefully this morning at Windsor Castle," the statement continued. "Further announcements will be made in due course. The Royal Family join with people around the world in mourning his loss. Friday, 9 April 2021."
In accordance with royal tradition, a framed notice containing the news has also been placed on the railings outside the palace.
Article continues below advertisement
Born June 10, 1921, Philip lived a long and relatively healthy life; however, he had been hospitalized several times in recent years for various health ailments likely related to his age, most recently in February. The palace has not yet released an official cause of death.
Philip married the queen in 1947, when he was 26 and she was 21. He spent 65 years supporting his wife while helping pioneer a new course for the royal family, championing the monarchy itself and taking a special interest in environmental causes, science and technology. He retired from his public role in 2017.
Article continues below advertisement
No stranger to turmoil in Buckingham, Philip died a little over one month after his grandson, Prince Harry, and Harry's wife, Meghan Markle, sat down for an explosive and damning interview with Oprah Winfrey. The couple – who stepped down from their royal duties, were reportedly subsequently excommunicated from the family and then moved to California to escape Britain's nobility's alleged racism, favoritism and bullying – hurled some pretty wild accusations at the family as a whole.
It will be interesting to see whether the prince and duchess of Sussex return to Britain for any funeral arrangements. They did, however, address Philip's passing on their Archewell website, writing, "In Loving Memory of His Royal Highness, The Duke of Edinburgh, 1921-2021. Thank you for your service...you will be greatly missed."
Article continues below advertisement
The last time Philip really made headlines – and big headlines at that – was after an accident that occurred when he crashed the Land Rover he was driving (reportedly too quickly) into another vehicle, overturning said car and injuring its two occupants. He ultimately surrendered his driver's license in 2019 at age 97.