Prince Harry Is Stripped Of His Royal Title Following An 'Administrative Error' By Kensington Palace
Ya win some, ya lose some.
Just ask Prince Harry, Duke of Sussex, who days after welcoming his new daughter with wife Meghan Markle was stripped of his "His Royal Highness" title.
Article continues below advertisement
The label describing the wedding dress of his late mother, Princess Diana, which is on display at a Kensington Palace exhibit, used to say the gown had been "lent by HRH The Duke of Cambridge and HRH The Duke of Sussex."
The Duke of Cambridge is, of course, Prince William, Harry's older brother.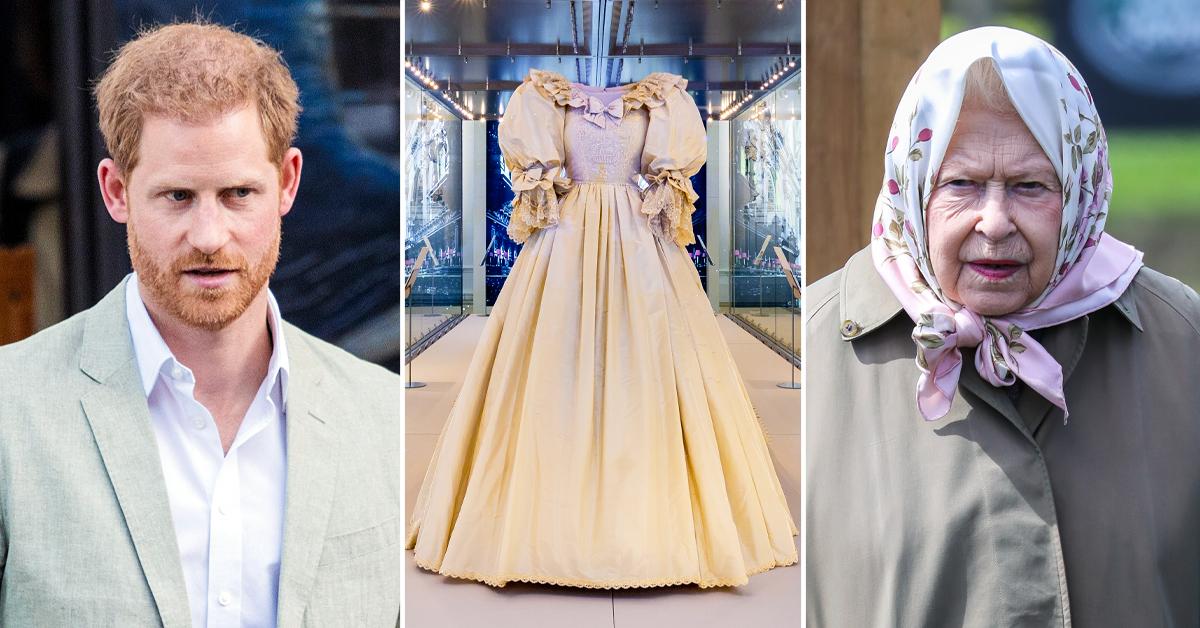 Article continues below advertisement
However, last week, The Royal Collection Trust explained that the label was "incorrect" and blamed the apparent flub on an "administrative error."
In a new photo of the display, published by The Sun, the label now reads, "Lent by HRH The Duke of Cambridge and The Duke of Sussex."
Harry's HRH title is said to have also been removed from two other displays in the same exhibit.
Article continues below advertisement
The exhibit in question, called Royal Style in the Making, was launched by Kensington Palace earlier this month and will run through early January of 2022.
Among several historically relevant garments housed in the showroom is Diana's Elizabeth and David Emanuel wedding dress from her 1981 nuptials with Prince Charles, the son of Queen Elizabeth II. The gown famously boasted a 25-foot train.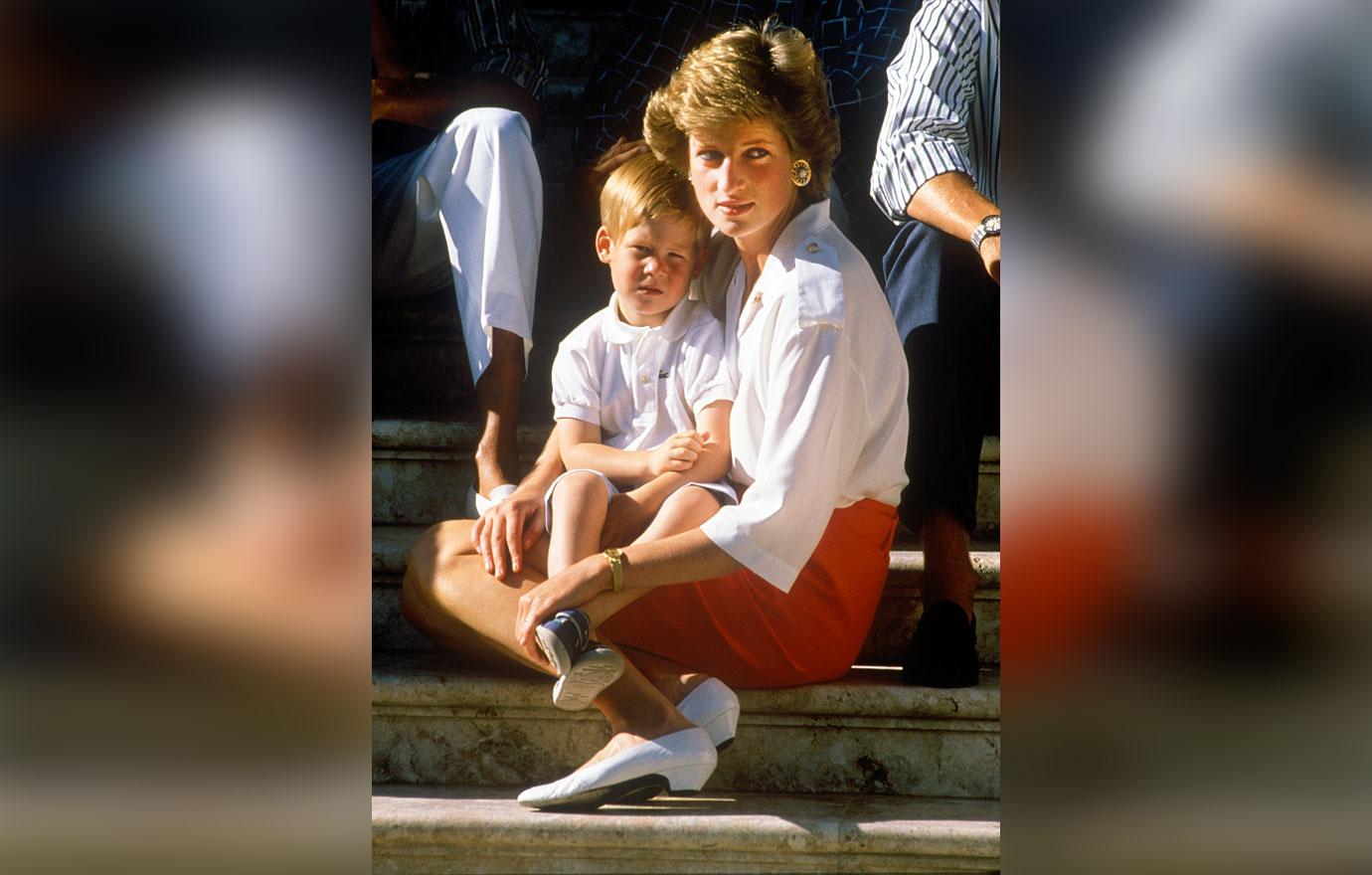 Article continues below advertisement
Harry's relationship with his mom was a close one, so much so that he and his wife gave their newborn daughter, Lilibet, the middle name Diana. His relationship with the rest of his family, however, has not always been so strong.
Harry and Meghan stepped down as senior royals last year over claims they received no help from the rest of the family when Meghan was struggling with anxiety and depression. In fact, the older, biracial, once-divorced American actress had become so depressed while serving as Duchess of Sussex that she actively considered committing suicide.
As soon as a then-pregnant Meghan confided in her husband those dark thoughts, he began planning his immediate family's "Megxit" from his royal relatives.
Article continues below advertisement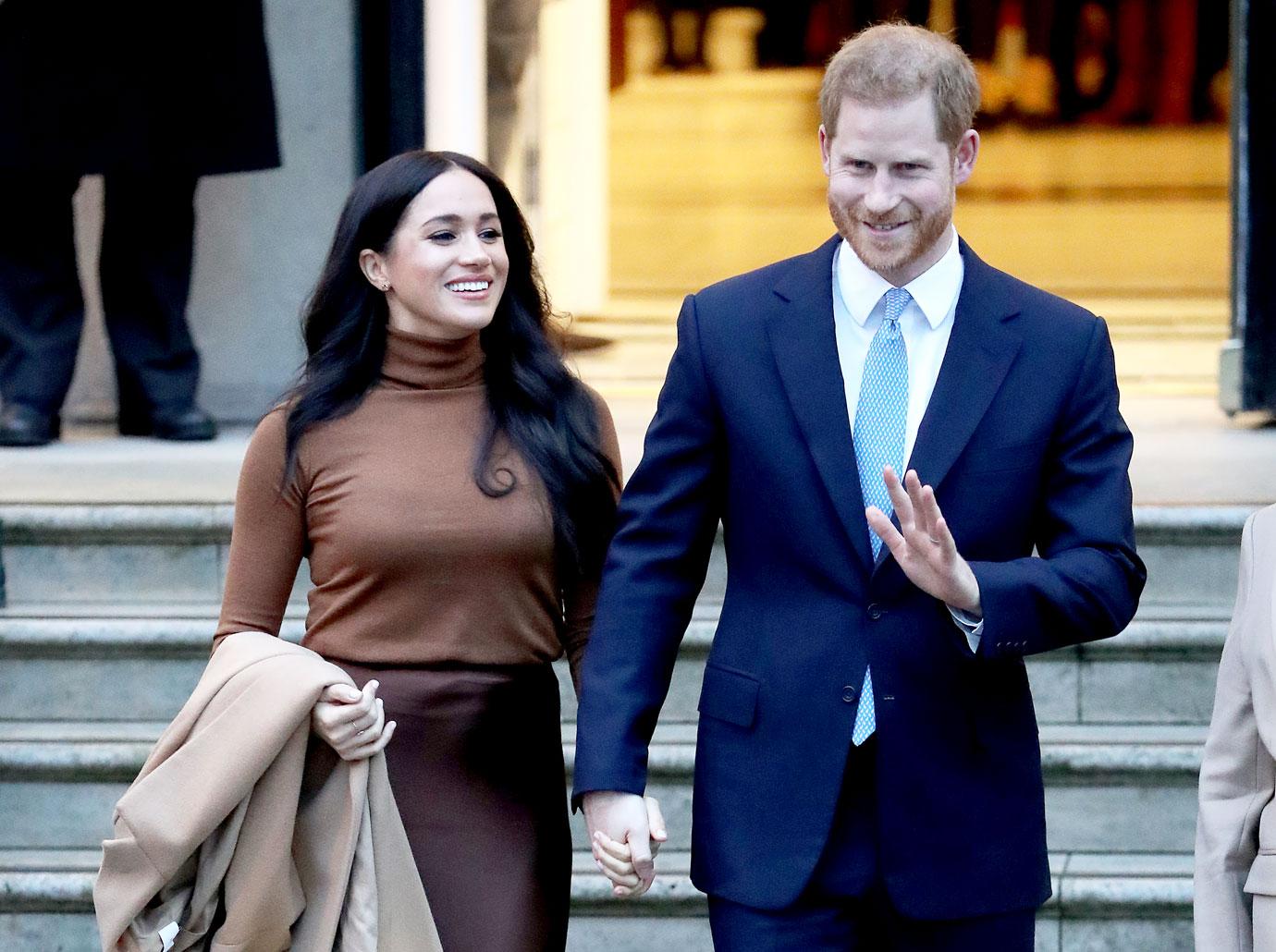 Things went south quickly thereafter, following the couple's move to Canada and finally to California.
And it all came bubbling to the surface when Harry and Meghan sat down with Oprah Winfrey earlier this year for a tell-all interview, during which they claimed that Meghan was bullied by those at Kensington Palace and treated differently because of her race.