Prince Andrew's Daughter Princess Beatrice Looks Depressed After Dad Was Cast From Royal Family Amid Virginia Giuffre's Case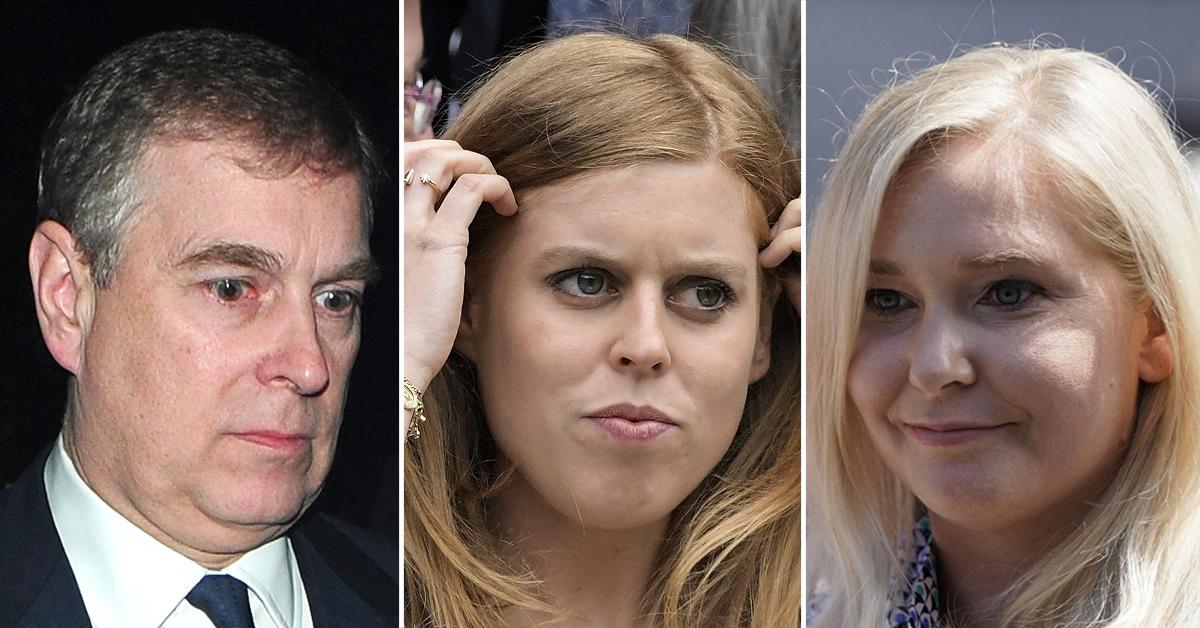 Prince Andrew's daughter Princess Beatrice appeared to be in a somber mood while strolling around London the same day Buckingham Palace announced that her dad had been expelled from the royal family.
Queen Elizabeth decided to dethrone her son after he was ordered by a U.S. court to face a civil lawsuit filed by his sexual assault accuser, Virginia Giuffre.
Article continues below advertisement
The shutterbugs caught Beatrice on a shopping trip in the affluent London neighborhood Chelsea with her newly born daughter, Sienna.
In the snaps, the princess seemed downcast as she tried to keep a low profile while getting coffee and spending time looking at sales in the shops around the area.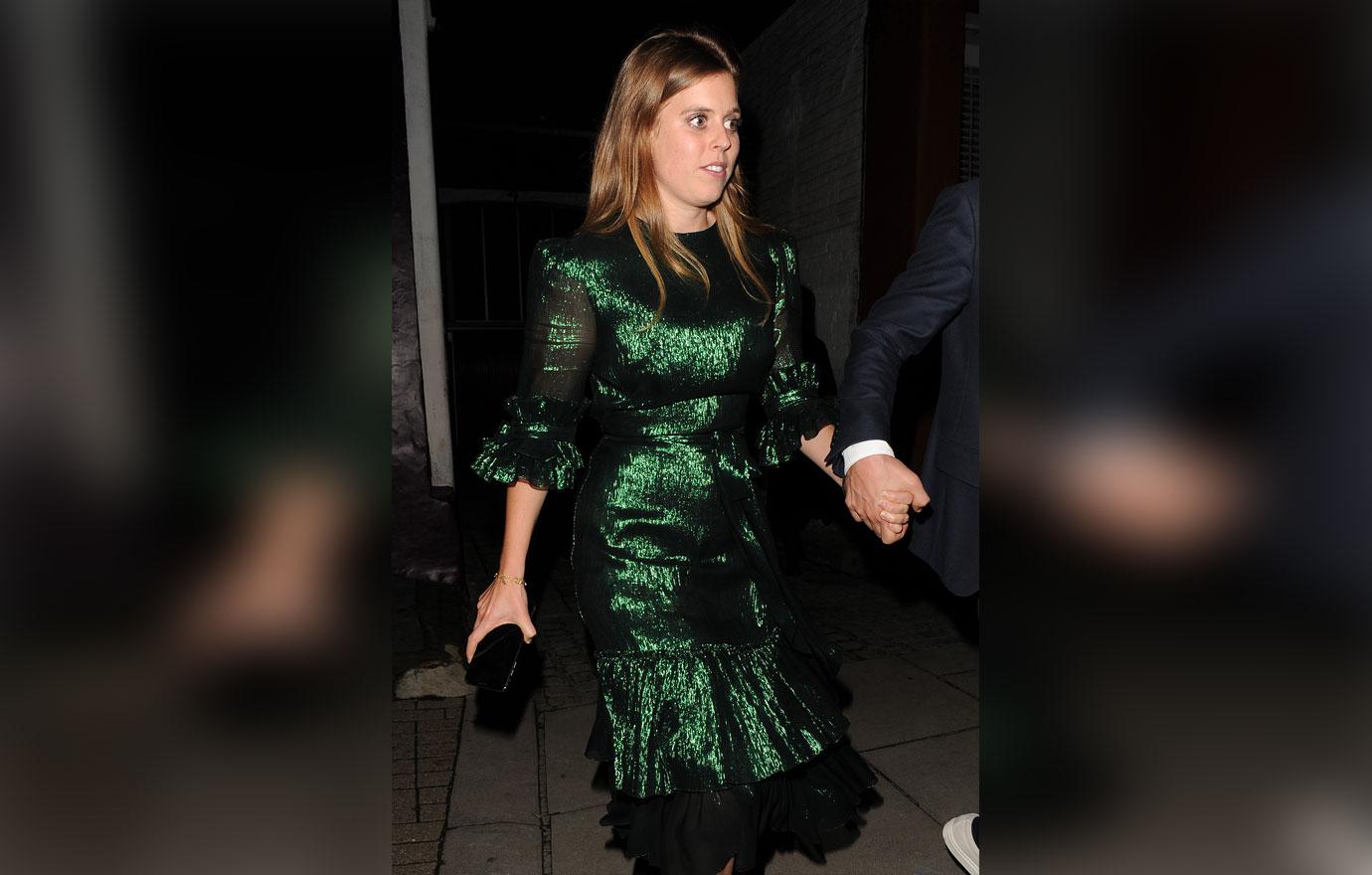 Article continues below advertisement
She pushed her child in the baby stroller during the outing while keeping it casual in the fashion department. Beatrice was pictured wearing a beanie hat, a cozy jacket, trousers, and a pair of white sneakers.
As RadarOnline.com previously reported, Beatrice and her mother, Sarah Ferguson, may be called in for questioning in the wake of Andrew's sexual assault battle.
The Duke of York has vehemently denied the accusations by Giuffre, who claimed she was forced to have sex with him when she was only 17 years old.
Article continues below advertisement
The prince used Beatrice as an alibi, claiming he took the princess to a Pizza Express restaurant in Woking, Surrey when Giuffre's alleged the assault occurred.
As a result, his legal defense team has been requested to supply evidence to support the pizza visit. Giuffre's attorney David Boies has said he may ask to chat with the princess and her mother. The Times reported the interview could take place in June.
Article continues below advertisement
On Wednesday, Judge Lewis A. Kaplan, who presided over the case, turned down Andrew's request to dismiss Giuffre's lawsuit. The judge ruled the prince will have to stand trial, which has been scheduled for September.
The following day, the palace issued a statement that Andrew had been stripped of his military titles and royal patronages, which means he will face the suit as a "private citizen" without getting any assistance from the royal family.
Article continues below advertisement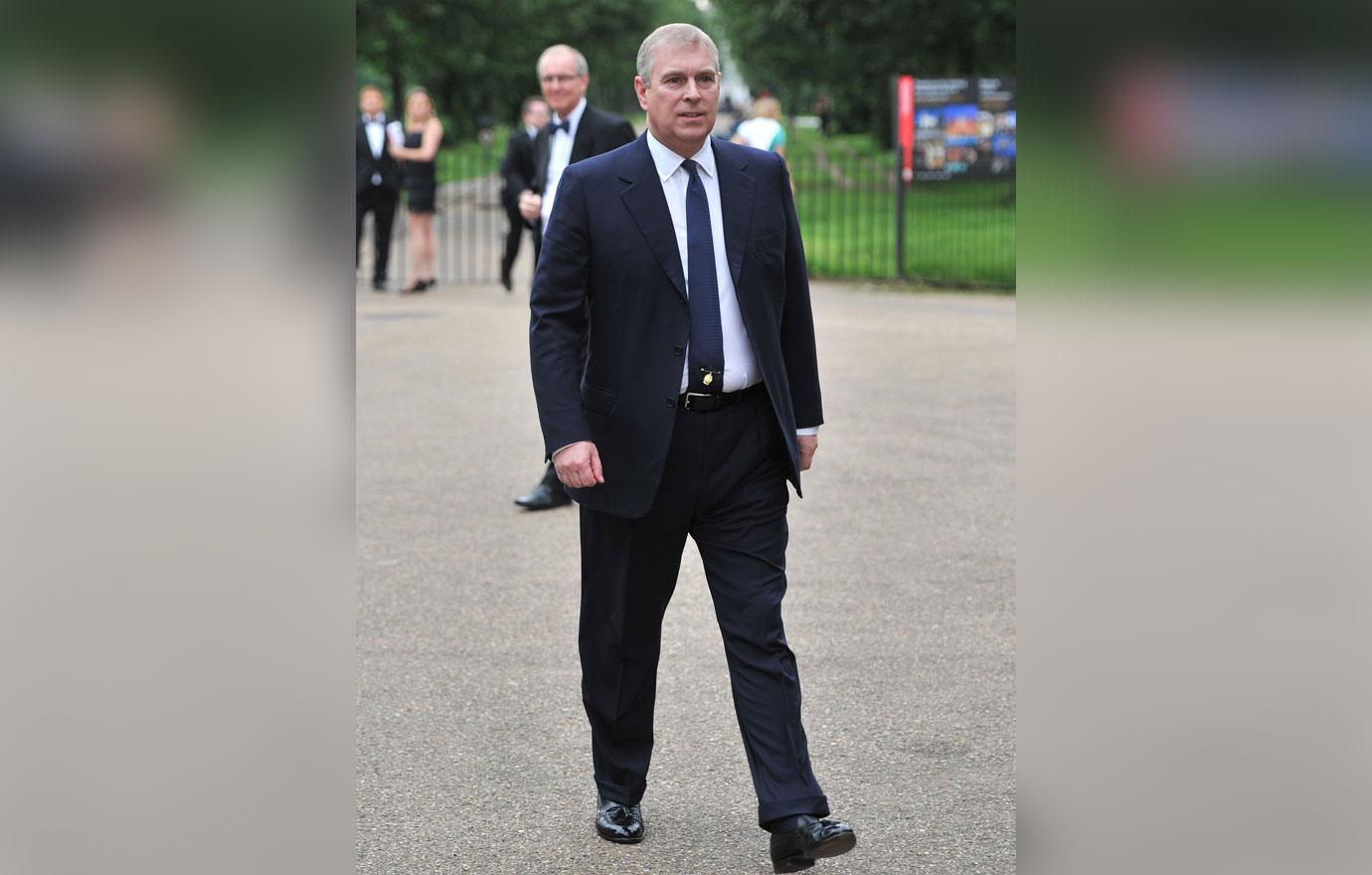 Prior to the announcement, there had been built-up pressure from campaign teams and the public, including an anti-monarchy group Republic, who had sent a letter to the Queen signed by 152 British military veterans urging the monarch to remove her son from all military positions and ranks.
"We understand that he is your son, but we write to you in your capacity as head of state and as Commander-in-Chief of the Army, Navy, and Air Force," the letter stated. "These steps could have been taken at any time in the past eleven years. Please do not leave it any longer."