Exclusive Details
Pregnant Meghan Markle Spotted For First Time Since Prince Harry's Return From 'Unproductive' Royal Family Meeting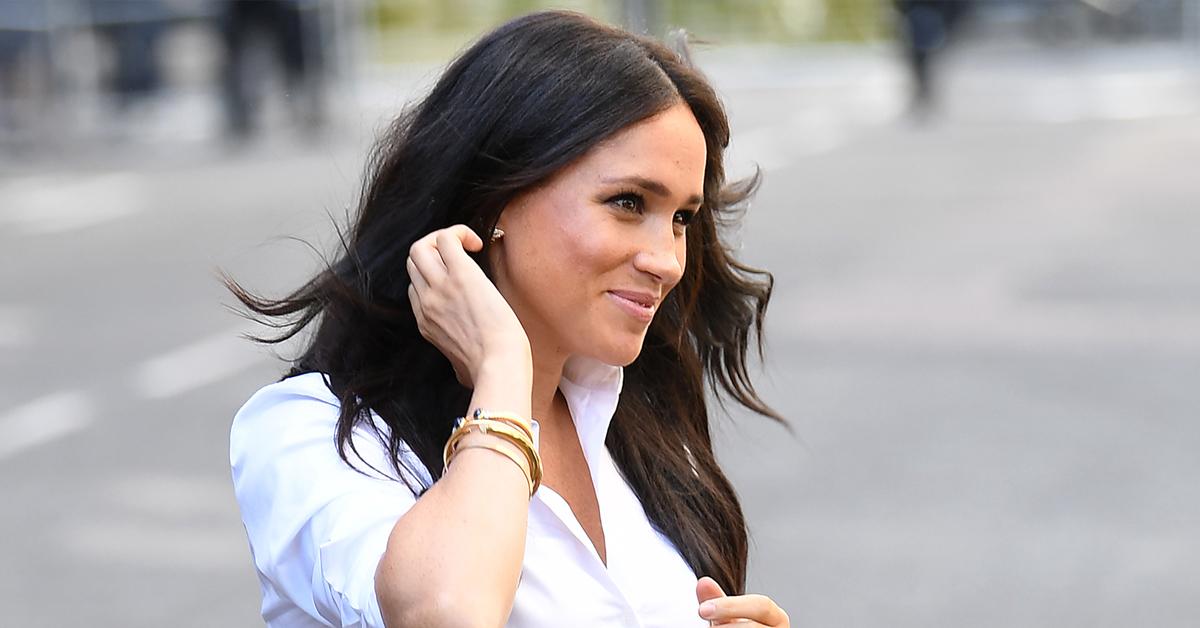 Meghan Markle may have ditched Prince Philip's funeral because of her pregnancy but she's still completing mommy duties!
Article continues below advertisement
The 39-year-old Duchess of Sussex was spotted for the very first time out since Prince Harry arrived back in the U.S. following his "unproductive" family meeting with Prince Charles and Prince William.
Photographed with the couple's 1-year-old son Archie, Meghan kept it casual and trendy in her laid-back look but could not hide her giant baby bump.
Slipping into a tight black shirt, Meghan's growing baby bump couldn't be ignored. Looking just as stylish as when she was part of the palace, the former Suits actress paired her jeans with a tan hooted coat, slip on flats, and a black mask for protection.
Holding Archie in one hand and his lunchbox in the other, Meghan appeared more than capable of getting her tiny tot to school despite being almost ready to pop.
Article continues below advertisement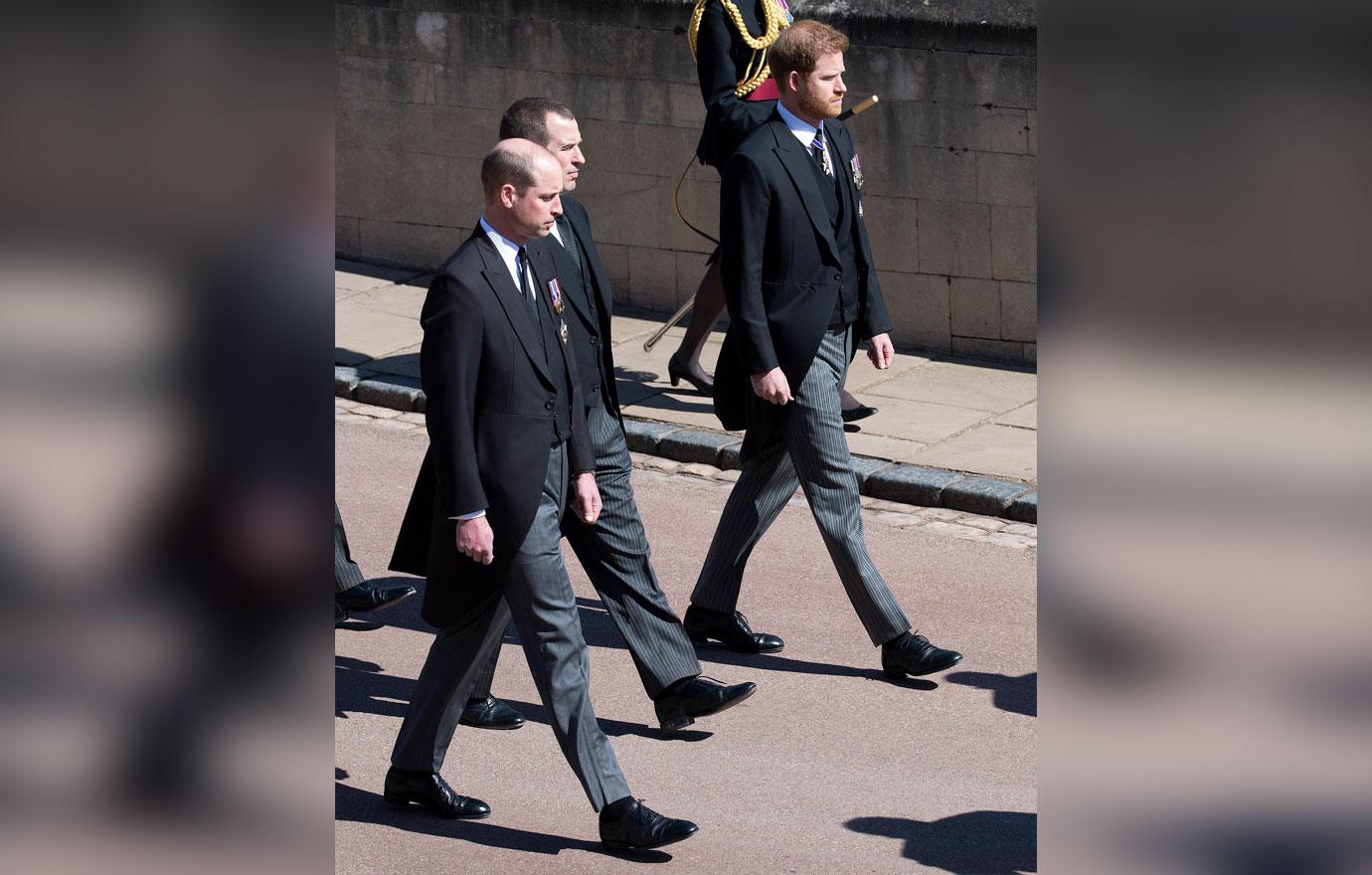 As for Archie, the little man wore the same street-savvy style as his mama. Wearing a pair of cuffed jeans and a cream-colored sweater with a blue polo peeking through, the couple's firstborn accessorized his look with a black beanie and green polka dot backpack. Adorably worth noting, Archie's lunchbox was space-themed!
Article continues below advertisement
This is the first time we've seen Meghan since Harry's return from across the pond where he faced-off with his dad and father following the couple's explosive interview with Oprah Winfrey.
The meeting did not go well. RadarOnline.com told you first, Harry felt "ambushed" by Prince Charles and Prince William during their unscheduled two-hour meeting at Windsor Castle after Prince Philip's service on Saturday. Despite communicating with his dad and older brother, RadarOnline.com learned the conversation between the three royal family members was "unproductive."
Article continues below advertisement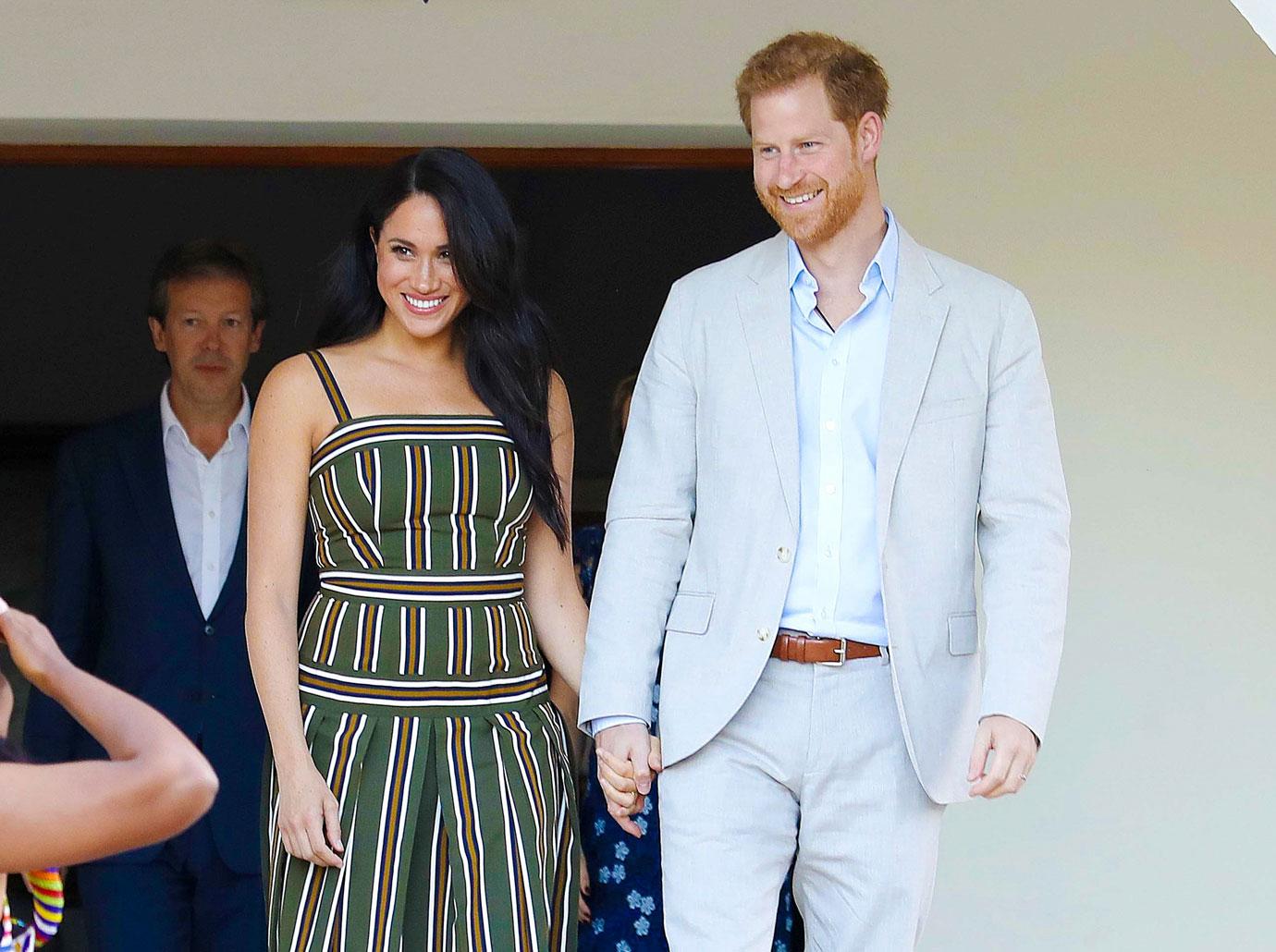 Harry got the hell out of Dodge following the meeting and touched down in L.A. on Tuesday afternoon following an 11-hour American Airlines flight out of London Heathrow. A chauffeur-driven Cadillac with tinted windows was seen leaving LAX's exclusive area reserved for the rich and was later spotted arriving at their $14 million Montecito, CA mansion.
As for life back in London, royal insiders told The Sun the palace is a "lot calmer" now that Prince Harry and Meghan Markle are no longer there"kicking off over why they couldn't just do what they wanted."
Prince William seemed unbothered by Harry's swift exit following Philip's funeral. In fact, he was smiling from ear to ear. See proof here!