Porsha Williams Flashes Diamond Ring While Cozying Up To Estranged Husband Of 'RHOA' Friend Falynn, And Ex Dennis Approves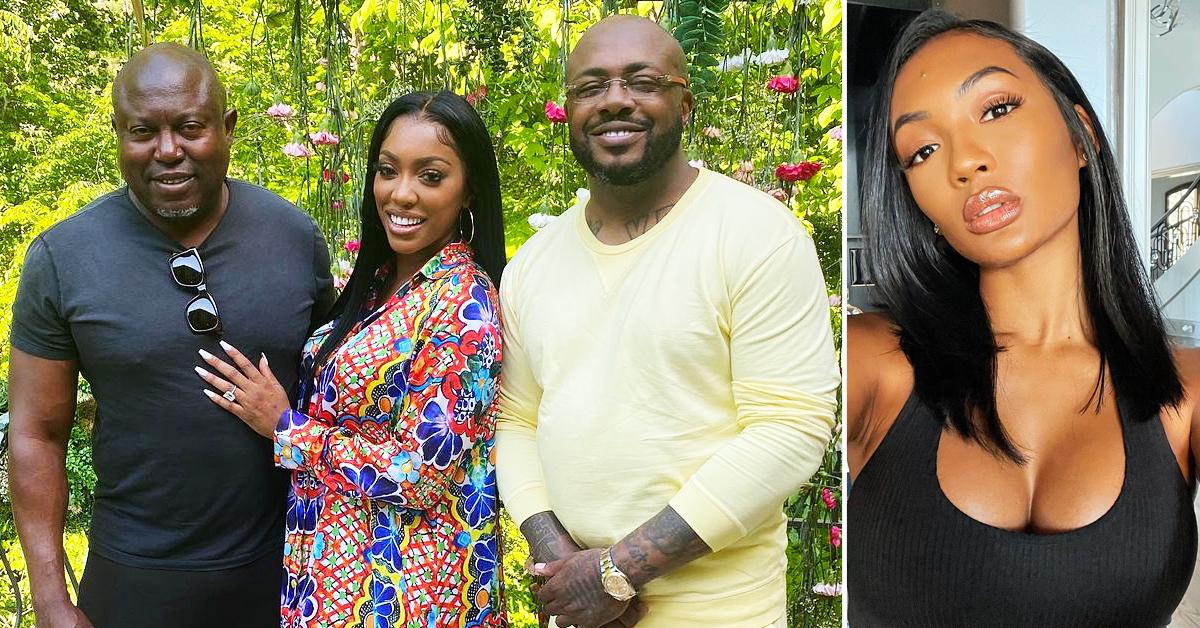 Article continues below advertisement
It sure seems that way, given that the Real Housewives of Atlanta star shared photos on Sunday showing her standing in between her on-again, off-again boyfriend/former fiancé – Dennis McKinley – and Simon Guobadia, the estranged husband of recent RHOA addition Falynn Guobadia.
Article continues below advertisement
But Williams wasn't standing platonically next to both men. Though Dennis was cheesing hard, it was Porsha who was leaning heavily into Simon with her left hand – which displayed a massive diamond ring on that finger – resting atop his chest.
"Happy Mother's Day to me and all the other mothers out there!" she captioned the beautiful yet bizarre series of photos. "What a wonderful day!!"
Article continues below advertisement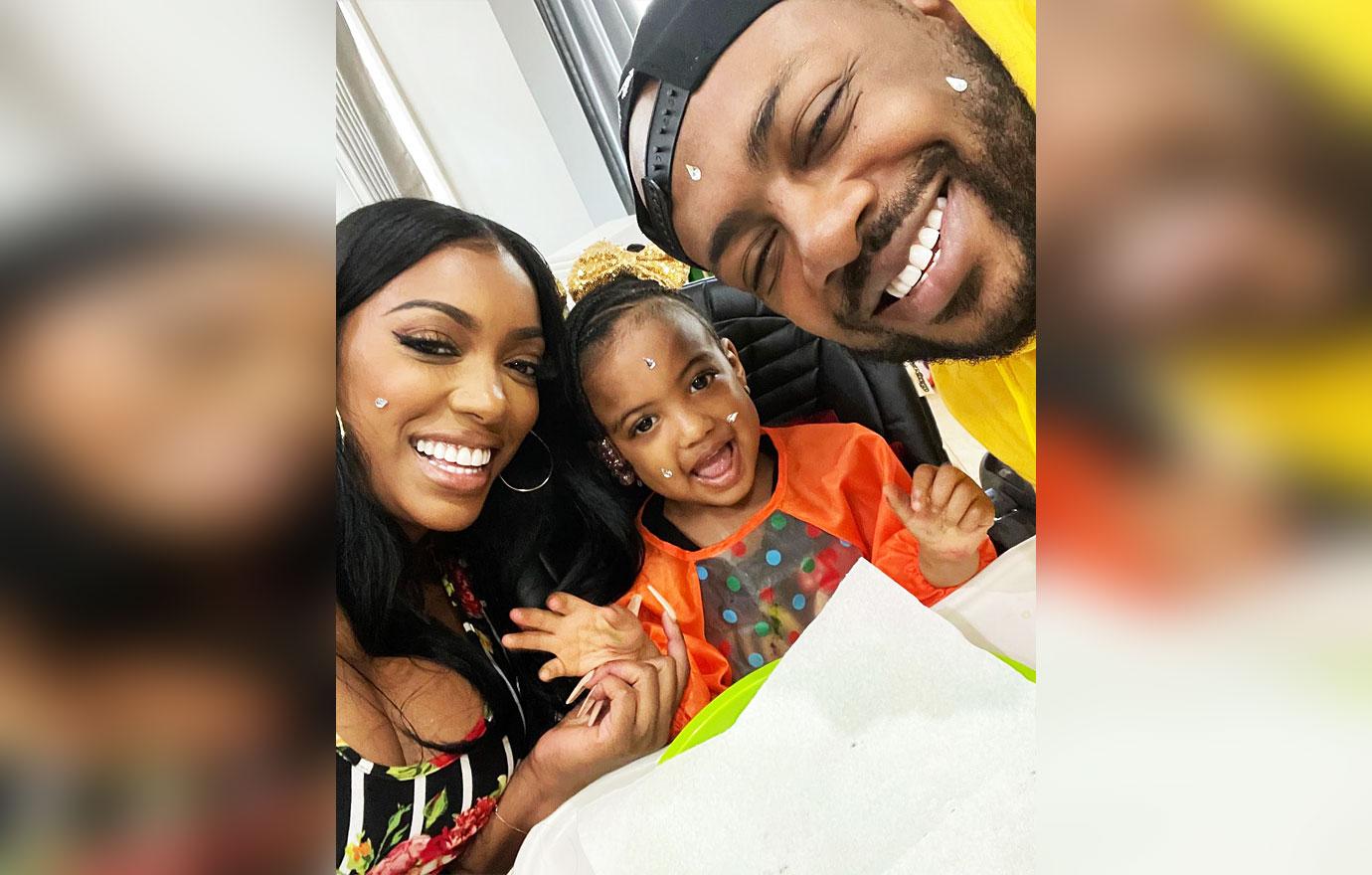 To make the already interesting situation that much more intriguing, McKinley – who shares 2-year-old daughter Pilar Jhena with Porsha – commented on the photo, "Congrats P! Cheers to your next chapter! Happy Mother's Day." He also dropped a red heart.
Article continues below advertisement
As fans of the Bravo franchise know, 31-year-old Falynn appeared for the first time during Season 13, making a few cameos with the cast while showing off her gigantic Atlanta mansion. Her marriage to a super wealthy older man – Simon, 56 – was often a topic of conversation.
Article continues below advertisement
However, in February of this year – while her debut season was airing – Simon filed for divorce. In court documents previously obtained by RadarOnline.com, he said he and Falynn were living in a state of separation (which she contested) and that their marriage was "irretrievably broken."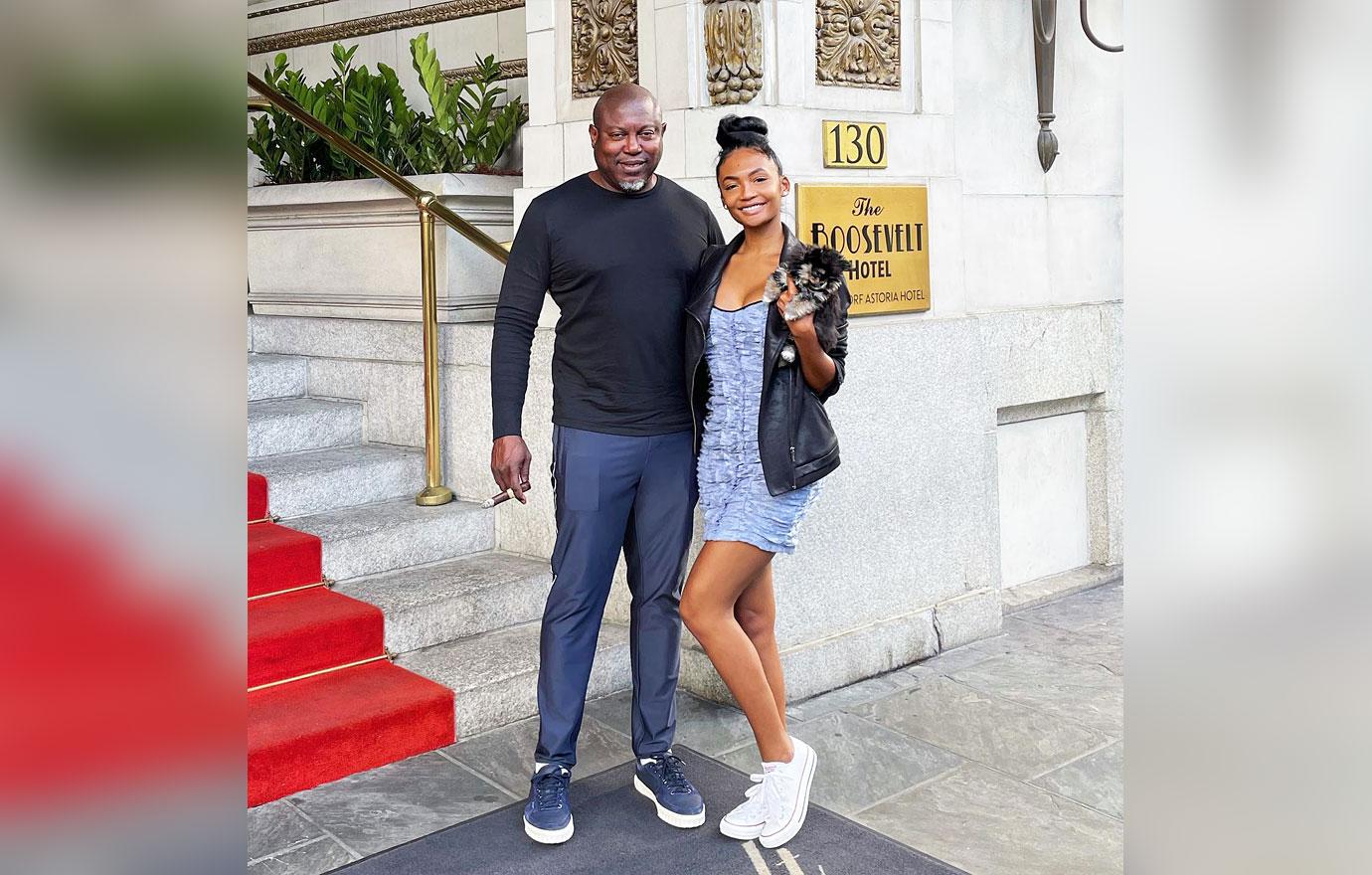 Article continues below advertisement
Now, fans seem to think Simon's motives involve Porsha. Many believe he's not only romantically involved with the Dish Nation host, but also engaged to her! And Dennis' comment on Williams' recent post could very well indicate that he's reached peace in his co-parenting relationship with Porsha, to whom he was engaged twice.
We could be completely wrong, though, which is why we've reached out to reps for the RHOA star for comment.
We've also inquired about the pregnancy rumors swirling around the mother of one.
So far, no word back.
Article continues below advertisement
Not only have fans pointed out that Porsha wore a very loose and flowy maxi dress for Mother's Day, but they also noticed she seemed to cradle the bottom of her stomach at the start of a video she posted on Sunday, showing her dancing with a friend.
Article continues below advertisement
Eagle-eyed internet sleuths also observed that Porsha just shared a throwback video, and that, prior to that, her Instagram grid was made up of reunion-related posts, promo shots or above-the-neck photos.
Whether it's a joke, a purposefully misleading post or Williams is indeed engaged, not everyone is as supportive of the apparent news as Dennis is. Fans feel Porsha is either doing this for attention or actually involved with a supposed friend's newly estranged husband.