Porsha Williams' Cousin Calls BS On 'RHOA' Alum's Relationship Timeline, Claims She Messed Around With Simon Guobadia While He Was Married To Falynn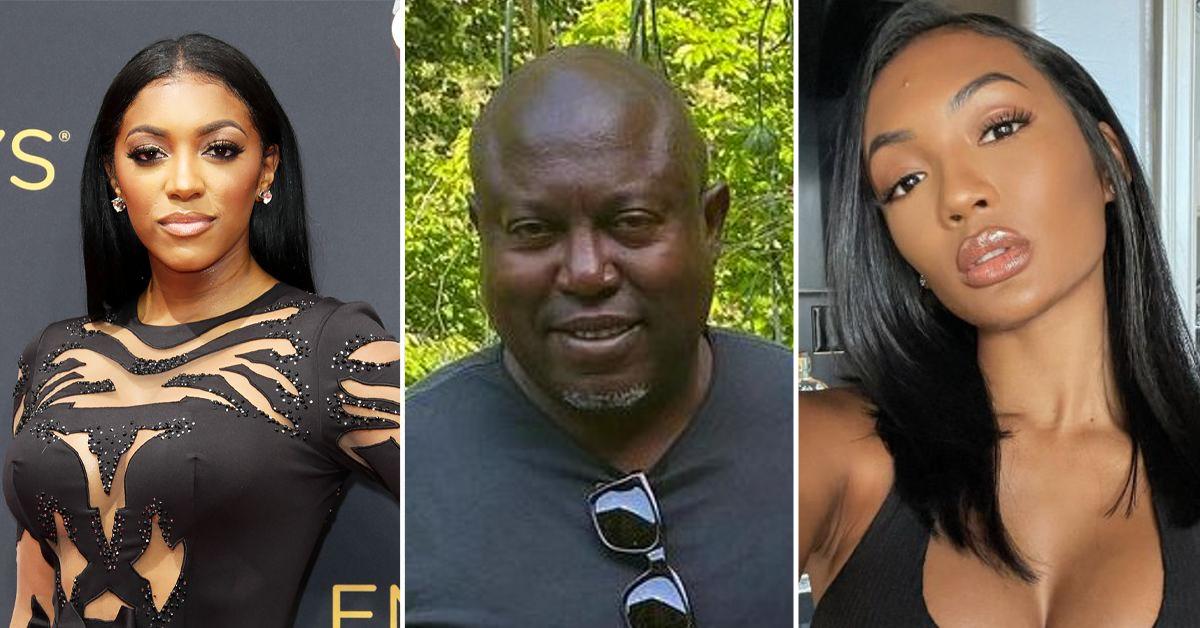 Porsha Williams and her fiancé, Simon Guobadia, have long maintained that their whirlwind romance began after his marriage to Porsha's then-friend, Falynn Guobadia, ended.
But the reality star's cousin – who goes by @ladytford on Instagram – is calling BS on that timeline, alleging Simon most definitely cheated on Falynn with Porsha and that Porsha knew it was happening.
Article continues below advertisement
Fans were introduced to the Guobadias during Season 13 of The Real Housewives of Atlanta. It was in May of 2021, after the season finished airing, that Porsha and Simon announced their engagement. The news came as a shock to Bravolebrities and Bravo fans alike.
Still, she insisted her relationship with the film producer began months after he filed for divorce from Falynn (in February) and that she had "nothing to do with their divorce filing."
Moreover, Simon accused Falynn of being the one to step out on their marriage, claiming she was pregnant with her assistant's child.
While Falynn did end up announcing the birth of Jaylan Banks' baby in November, the timeline of their relationship remains unclear.
Article continues below advertisement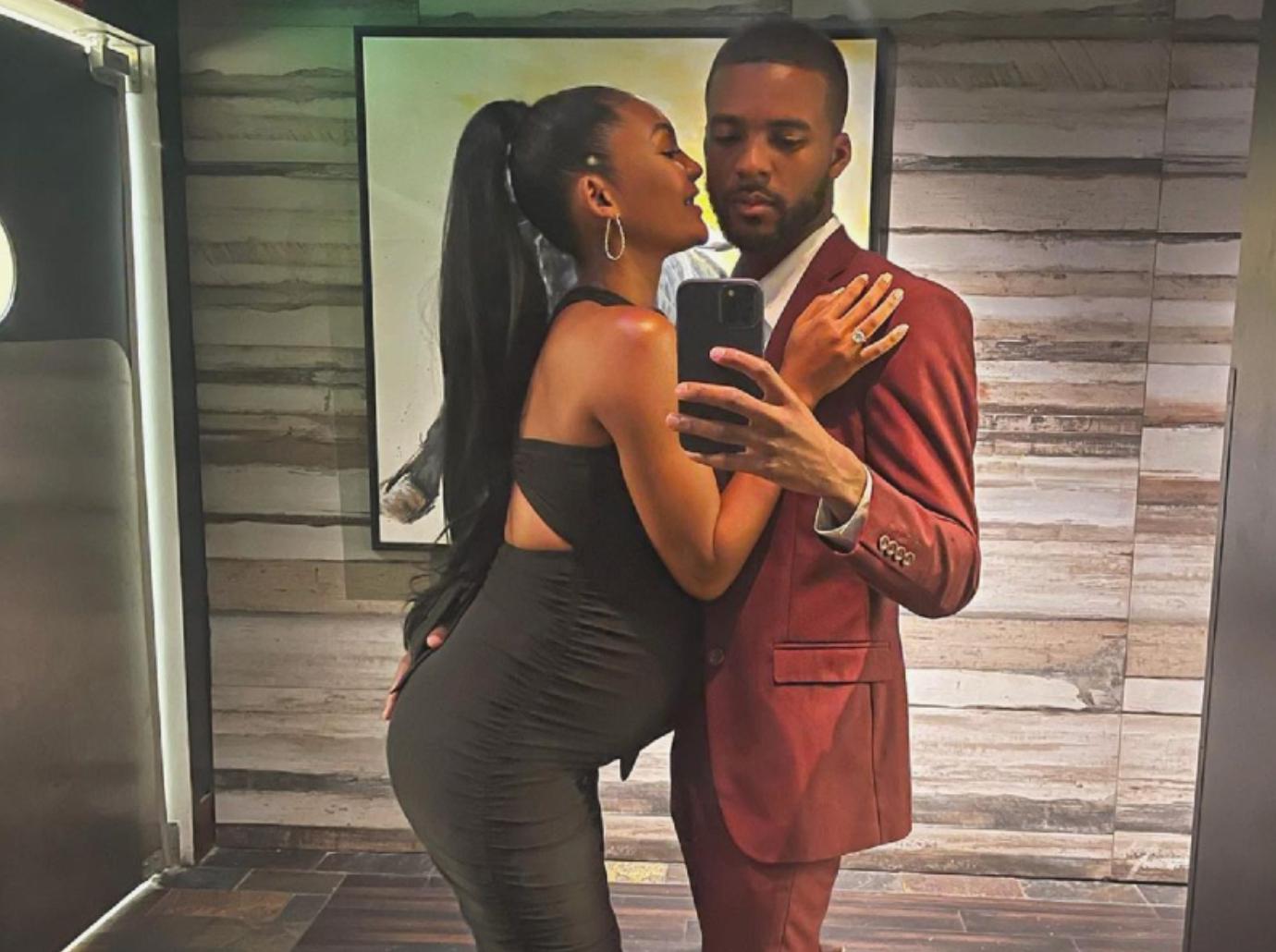 According to Porsha's cousin, however, the timeline of the RHOA alum's relationship with Simon could not be more crystal.
Shortly after announcing that she would not be returning for Season 14 of the Bravo series, Porsha revealed that the network had given her a spinoff show to document her unconventional family life.
Article continues below advertisement
One person who claims to have turned down Williams' alleged invitation to participate in Porsha's Family Matters is "Lady T. Ford," saying she had no desire to perpetuate the "narrative" surrounding her cousin's relationship with Simon.
"I'm glad that I declined to do the show after being asked to be on there," Ford wrote on Instagram, going on to explain that she "declined" because she "knew initially they wanted to create a fake 'narrative' that Porsha has a 'village' to agree to all her BS."
"And she doesn't," added Ford.
When it comes to Williams and Guobadia as a couple, Ford explained, "I don't agree with messing around better yet being engaged to a married man."
After she expressed her disapproval of the way her cousin's current romance allegedly began, Ford said Porsha's response was: "Be blessed."
Article continues below advertisement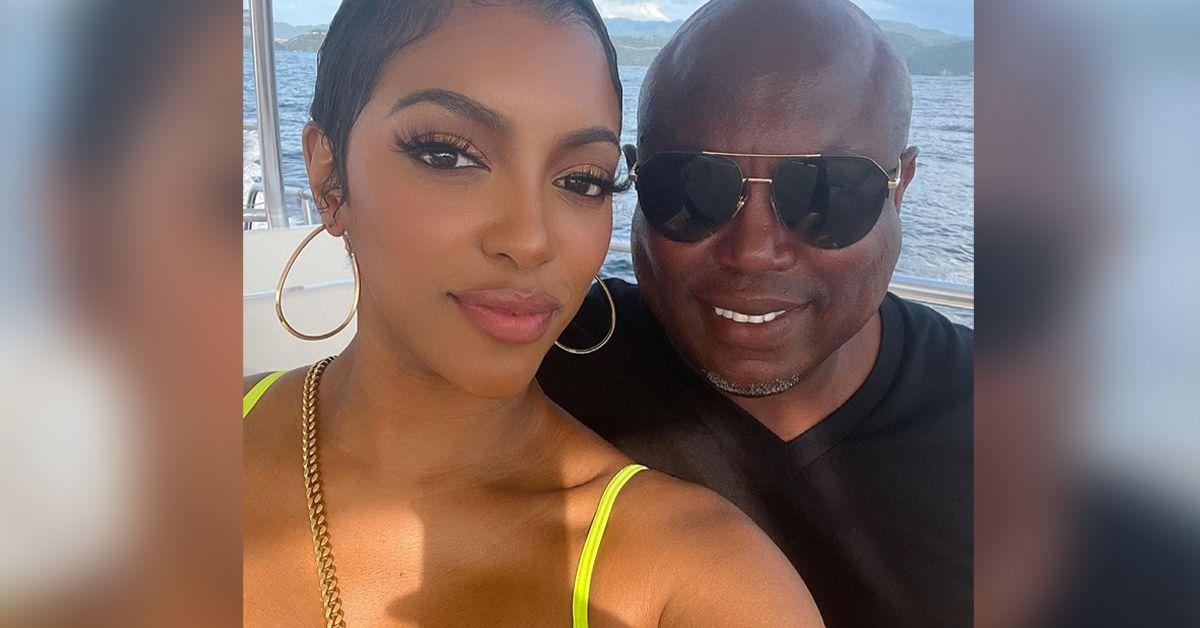 "Oh have the Lord been blessing me," noted Ford, who said she no longer had a relationship with Williams.
"For the record," she went on, "I am no one's ass kisser, seat filler, flunky or groupie. Never have been and never will be. And I for damn sure not the one to call out of convenience."
Article continues below advertisement
Ford went on to publicly apologize to Porsha's baby daddy, Dennis McKinley, and his mother, "Mama Gina," for her cousin's behavior toward them on Porsha's Family Matters.
As we reported, all hell broke loose during the blended families' trip to Mexico for what was supposed to be a healing retreat after another one of Porsha's cousins, Storm, accused Dennis of harassing and assaulting her.
Williams' response was to call both McKinley and his mom every name in the book and attempt to physically fight them.