Porsha Williams' Baby Daddy Dennis McKinley Accused Of Assault By 'RHOA' Alum's Cousin Storm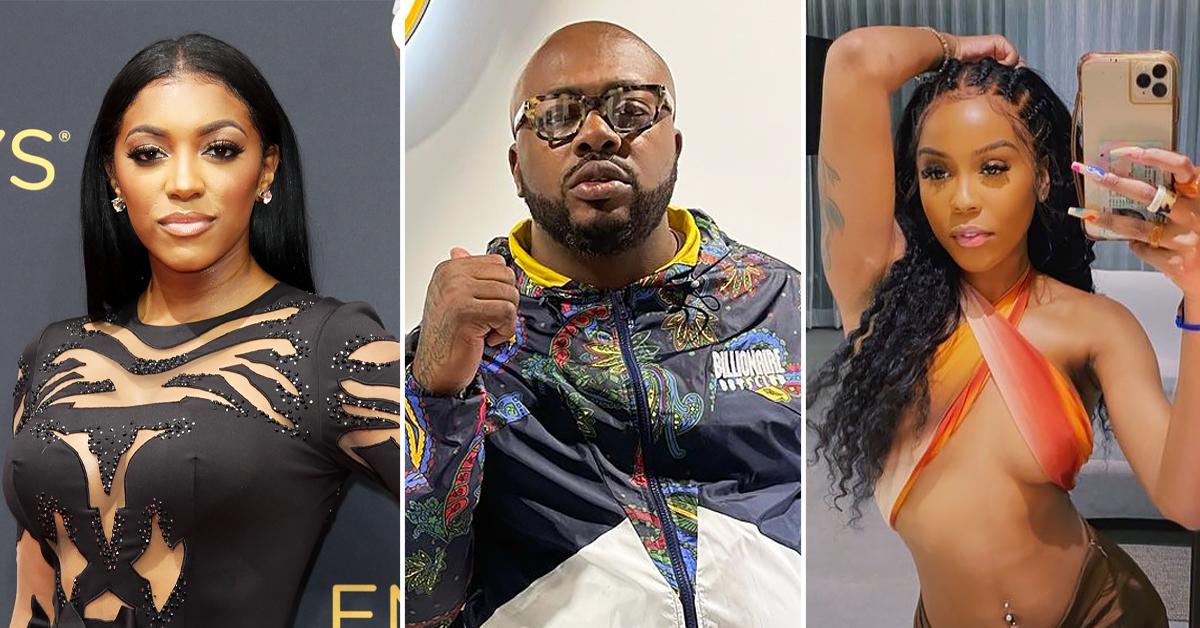 All hell broke loose on Sunday night's episode of Porsha's Family Matters, but even more shocking was what took place afterward online.
During the episode in question, Real Housewives of Atlanta alum Porsha Williams and her family were in Mexico on what was supposed to be a healing retreat with her baby daddy, Dennis McKinley, and his family.
However, a verbal altercation at dinner turned physical after Porsha and Dennis got into it for a myriad of reasons. The episode ended mid-brawl.
Article continues below advertisement
Porsha's cousin, Storm – who was on the trip and present for the tumultuous dinner – took to social media following the explosive episode to make even more explosive allegations about Dennis.
She accused the restauranteur of harassing her while she allegedly worked for him and also claimed he assaulted her in Mexico while on the retreat.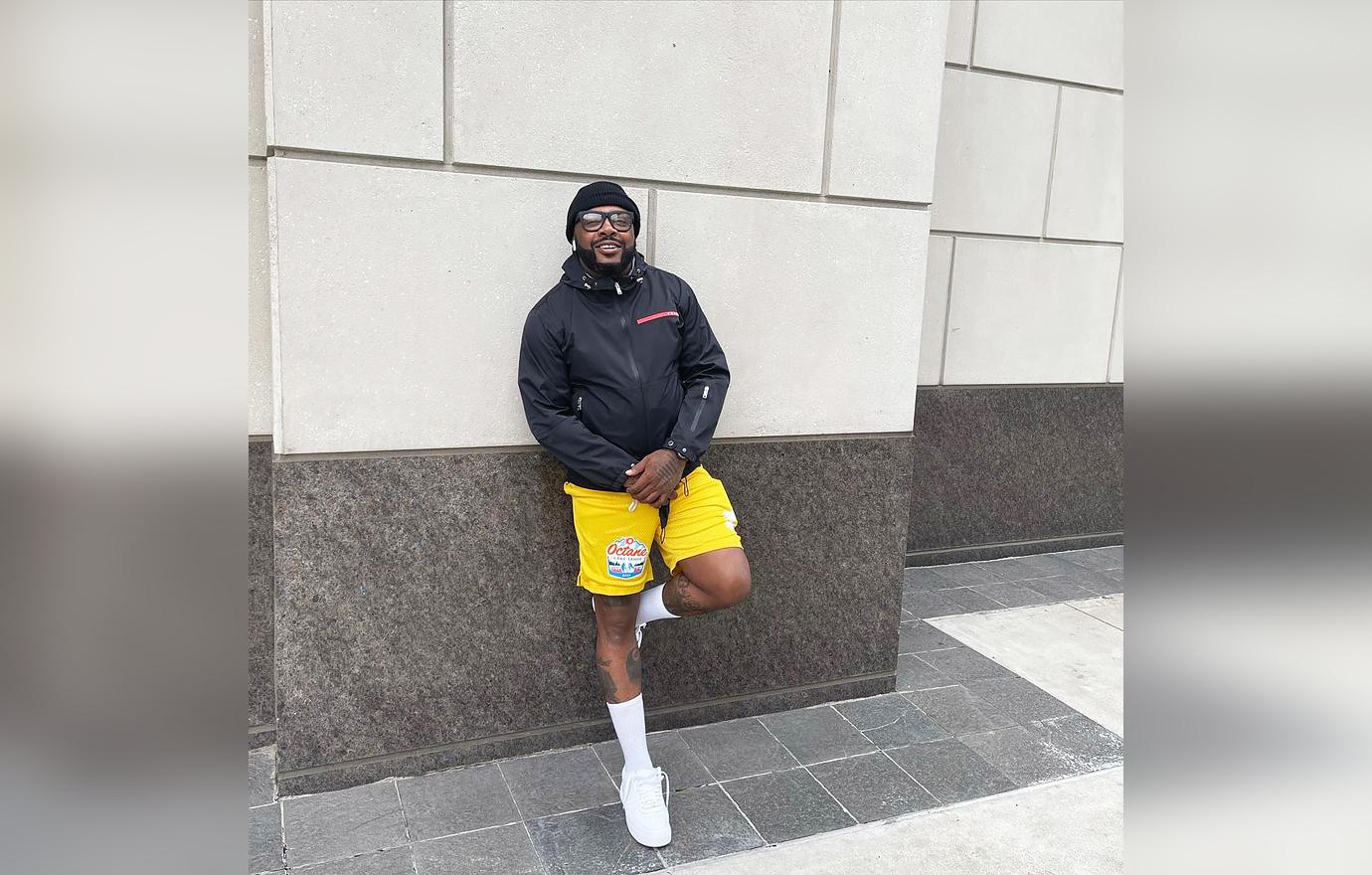 Article continues below advertisement
On Twitter, Storm claimed she was 18/19 years old when she was employed by Dennis and that he "harassed me the entire time I worked in his establishments. I am a lesbian. We did not ever see each other outside of work & I have messages. Stop the [cap] nobody want his fat ass."
Sharing multiple photos showing cuts and bruises to her face and body, Storm added, "Dennis physically assaulted me in Mexico. I've been silent long enough. This man has sexually harassed me & now A grown-ass 40+ year old man physically assaulted me in Mexico. I'm sick of it!"
She claims he harassed her for months before she quit. "I was not fired. I just got another job," she insisted.
"I know I'm telling the truth & that's all I'm going to say," Storm went on, sharing additional photos of her alleged injuries for those doubting her claims.
"First of all those are two different incidents. My hair is different … and I have different scarring. Different dates..different locations…" she tweeted. "Why would I still have red scars 2mo later if it's 'old.' Stop trying to piece together things that aren't facts."
One of the images was dated July 17, 2021, with the location marked as Puerto Morelos. The other was dated May 4, 2021, with the location marked as Storm's "home."
"I was assaulted twice in a 2 month span," she reiterated. "Why would I had fresh red scars on my neck two months later? The dates and times… also I had two different hairstyles .. straight backs and a middle part…"
Article continues below advertisement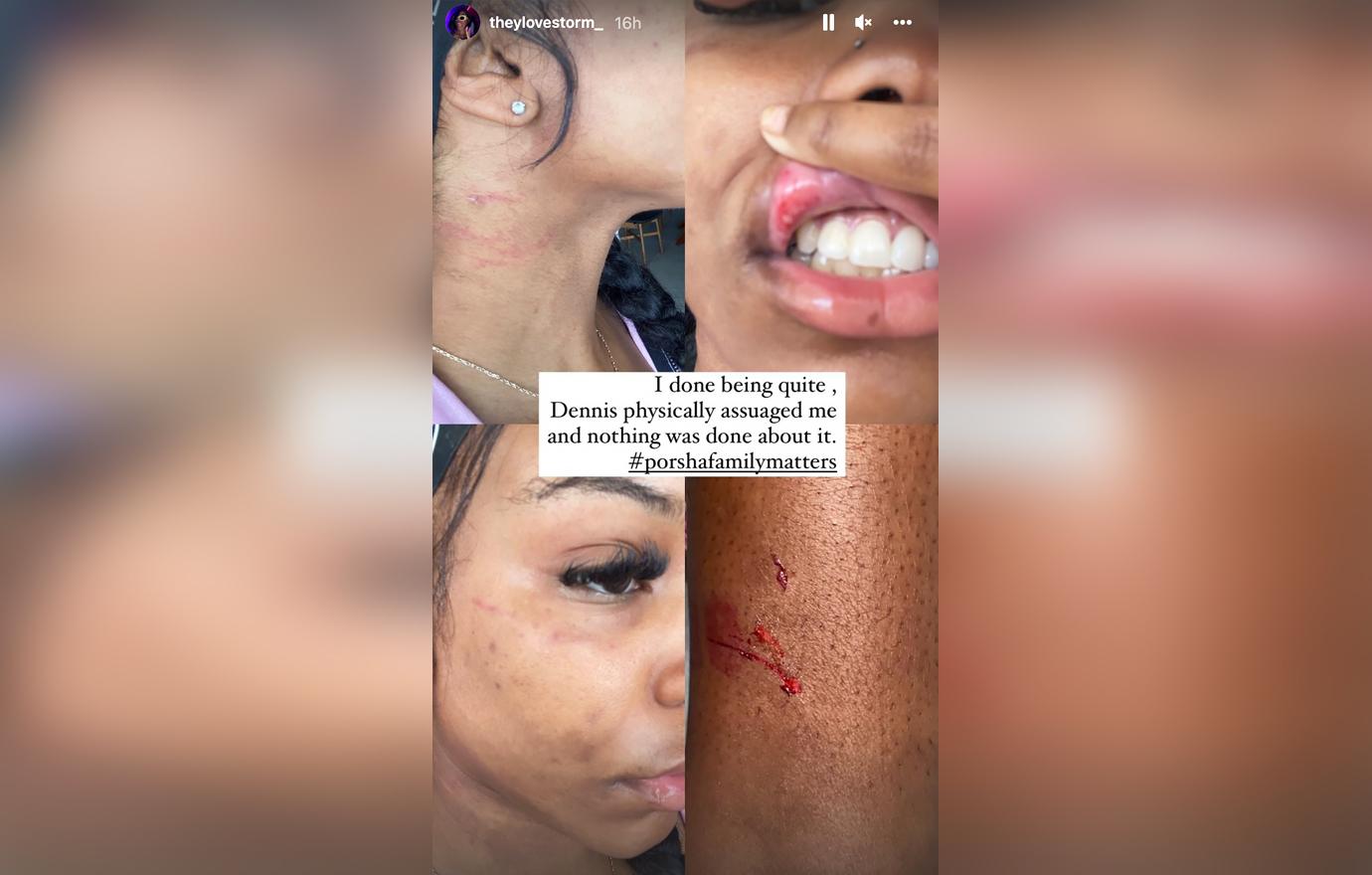 Storm then went on Instagram Live, admittedly buzzed. She said she couldn't stomach watching the episode in question without first drinking tequila.
"Dennis had my hair like this. Like this, b---h," Storm told the numerous naysayers who were commenting. "It took four people to get him off of me. I did not swing on Dennis."
Storm said she "tried to press charges, but I was in Mexico, and it didn't work," adding that she did not have the money to retain an attorney. Instead, she said she'd rather Dennis come after her with potential claims of alleged defamation.
"I don't expect y'all to understand 'cause y'all only got a 15-minute version of a four-hour episode," she told her followers, repeating numerous times that she had plenty of "receipts" to back her claims, including messages "in my phone from 2018."
Article continues below advertisement
Storm admitted she "antagonized" Dennis at that dinner but added, "It's just funny to me how y'all defend people who hit women," she said. "It's honestly funny. And honestly, the Casamigos is wearing off by now 'cause I probably got drunk to deal with this episode."
Storm grew increasingly more agitated by those doubting her accusations.
Article continues below advertisement
Several commenters cautioned that Dennis and Porsha's daughter, 2-year-old Pilar Jhena "PJ" McKinley, would one day learn about these allegations.
"PJ will see this one day. I want Pilar to know that I meant no harm in this, but I'm gonna speak my truth," Storm said in response. "You're not gonna silence me. I've been silent for so many years. So many years I have been silent about this man for the sake of respecting people, TV, all that s--."
Article continues below advertisement
Storm said she would be happy to present her evidence in court should the matter come to that, reiterating, "He can't get me for defamation because guess what I got? Receipts."
Despite what the vast majority of those watching her video thought, Storm insisted she was "not looking for a moment," nor was she "clout-chasing." In fact, she has "no desire to be on television."
Reps for McKinley have not yet responded to RadarOnline.com's request for comment.
The family fight will continue on next week's episode of Porsha's Family Matters.