Pics Of A Very Pregnant Rihanna Taken One Day Before A$AP Rocky's Arrest Surface Online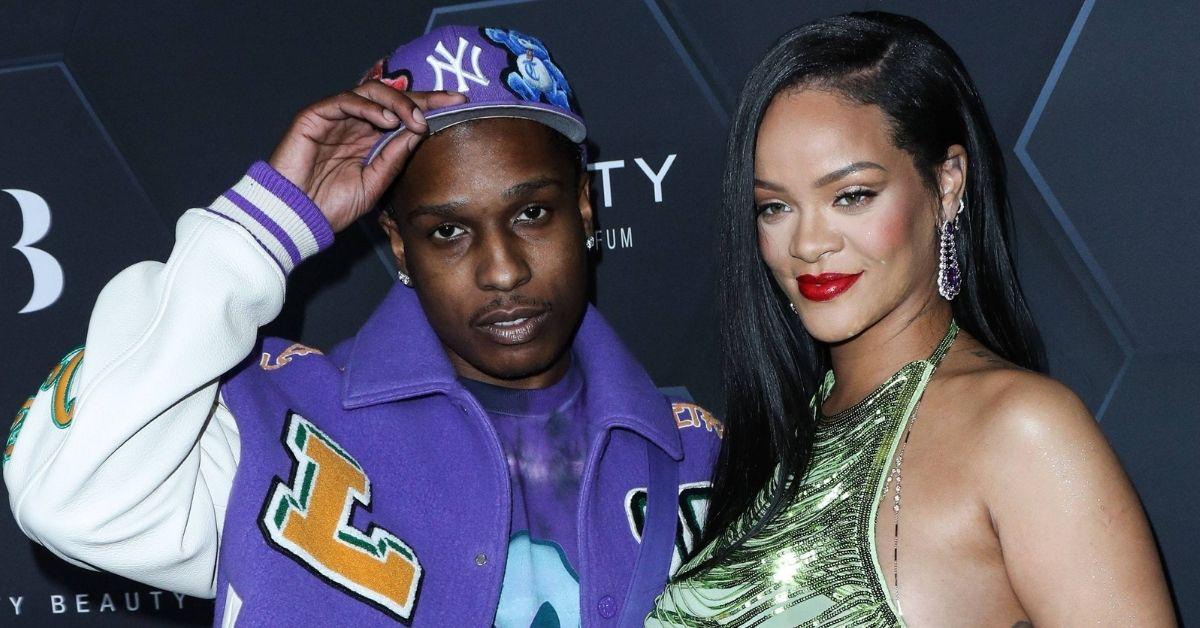 Pics of a very pregnant Rihanna, one day before A$AP Rocky's arrest, have surfaced online showing the pop star in a bikini top and her baby bump hanging out when they were still partying it up in Barbados.
Article continues below advertisement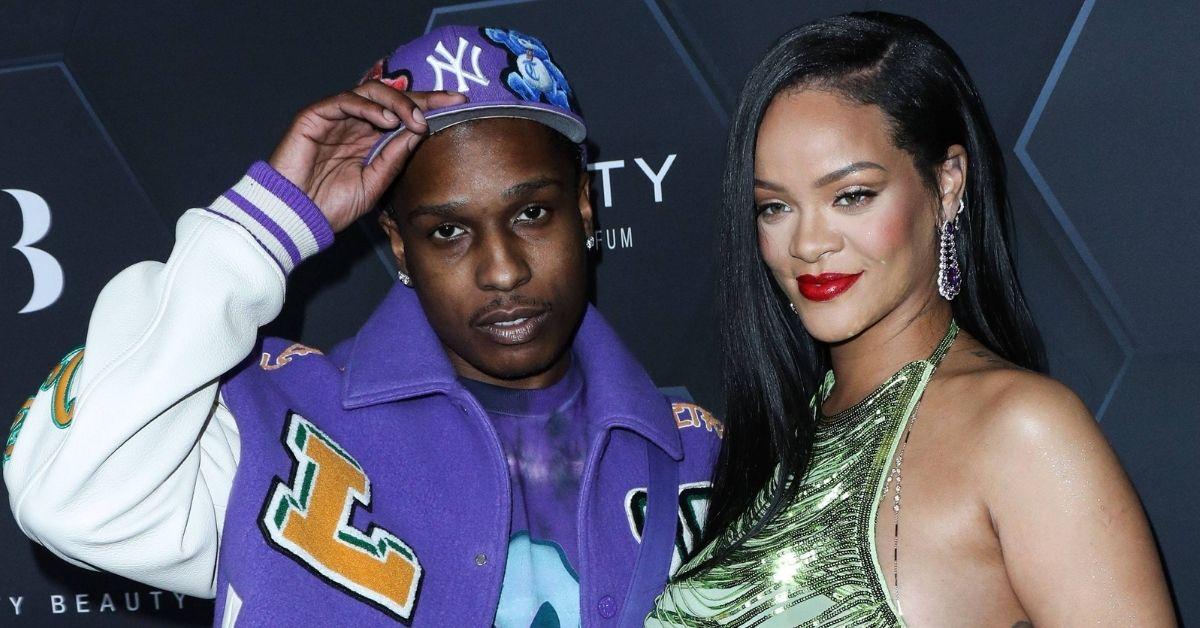 It's been a turbulent week for the pregnant singer. She arrived at LAX with A$AP right before the rapper was arrested in connection to a shooting that took place in Hollywood back in November 2021.
Now, it's being reported the 34-year-old popstar was "forced" to cancel her planned baby shower as a result of her partner's arrest.
Article continues below advertisement
The photos that surfaced after their trip show the 7-to-8-month pregnant singer drinking out of a coconut while wearing a golden bikini top and a short red, green & yellow mini skirt. She was also sporting a green trucker hat to go with the golden chains hanging from her neck.
In one of the pics, RiRi was seen wrapping her arms around A$AP, who was all smiles.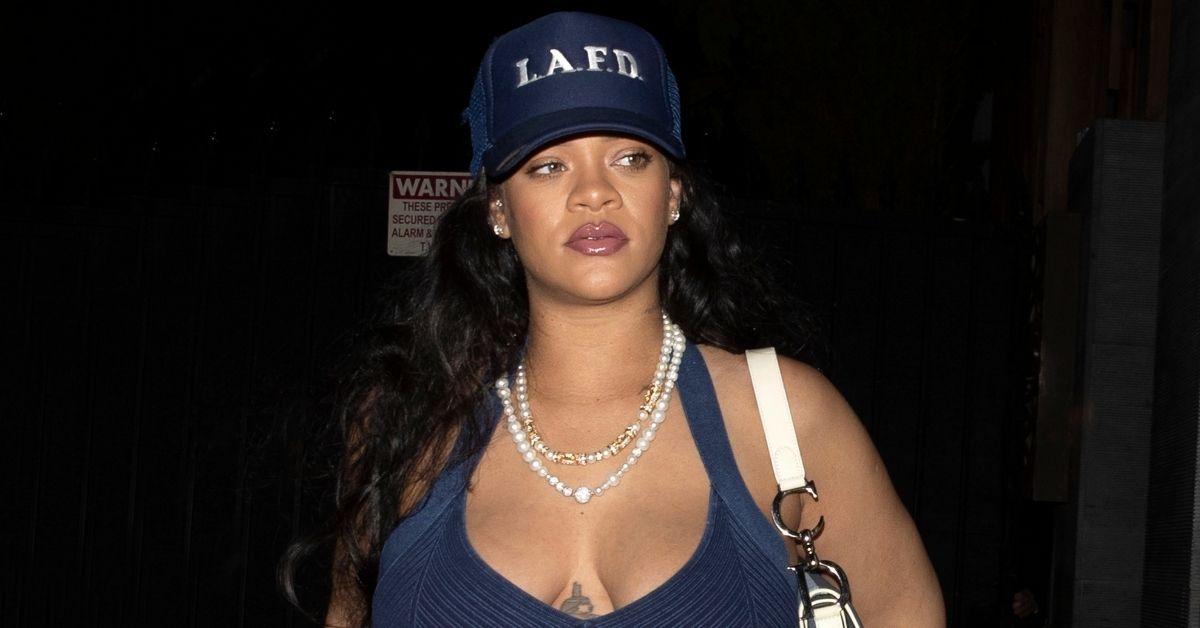 Article continues below advertisement
The expecting parents were partying it up on the tropical island with RiRi's family to celebrate their upcoming baby that could be due any day now.
They originally took the trip to the pop star's homeland to avoid the drama and rumors surrounding a possible mistress coming between the two. All parties involved, including the alleged mistress have come out denying the claims and the couple decided to leave LA behind them as they enjoyed their tropical getaway.
A$AP was living it up riding the waves on a jet ski with his baby mama cheering him on from the shoreline just one day before he was taken into custody by the LAPD.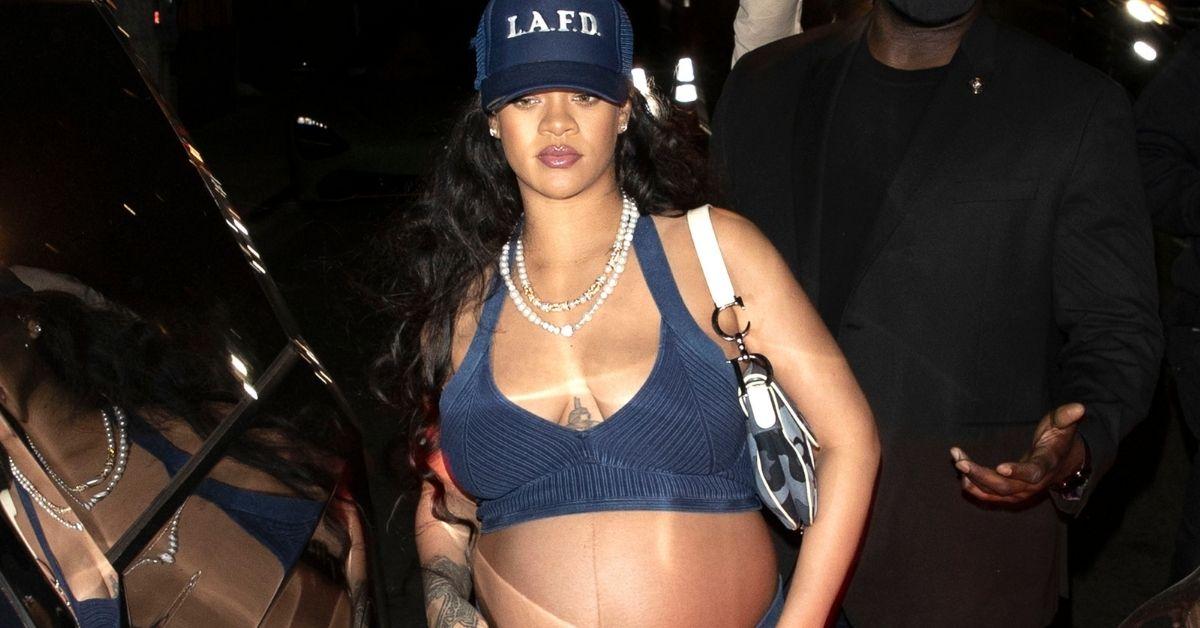 As RadarOnline.com reported, the Umbrella singer's baby daddy was arrested after the alleged victim of a shooting that took place last year claimed the rapper approached him with a handgun before pulling the trigger.
Pregnant Rihanna 'Forced To Cancel' Baby Shower After A$AP Rocky's Arrest: 'It's A Nightmare Scenario'
A$AP was released from jail after posting $550k bail. The 33-year-old rapper was surrounded by police as he stepped out of the police headquarters with the soon-to-be mother of his child nowhere to be seen.
He was reportedly looked concerned while making his way to the black SUV before driving off to catch up with his pregnant partner.