NFL Player Phillip Adams' Father Breaks Silence, Blames Murder-Suicide on CTE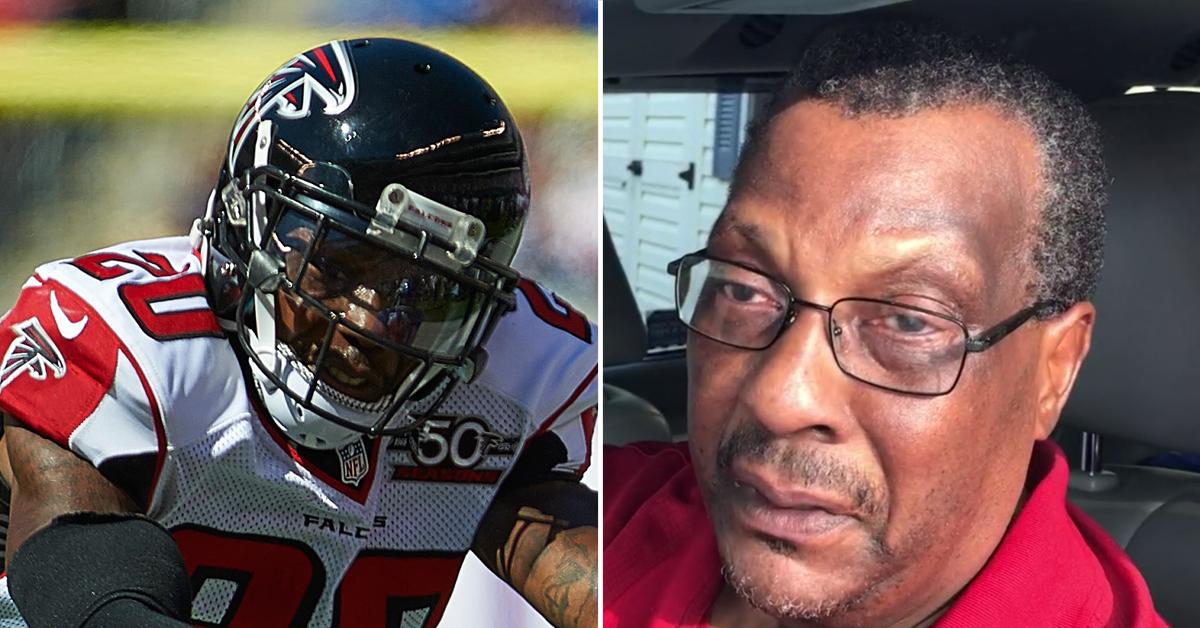 The father of a former NFL player who shot six people, killing five, before turning the gun on himself is seemingly blaming chronic traumatic encephalopathy (CTE) for his son's horrific and devastating acts.
According to the Alzheimer's Association, CTE is "a progressive and fatal brain disease associated with repeated traumatic brain injuries (TBIs), including concussions and repeated blows to the head."
Article continues below advertisement
Shortly after news broke of Phillip Adams' shocking murder-suicide in York County, South Carolina, an emotional Alonzo Adams defended his otherwise "good kid," saying, "I think football messed him up."
"You know, I don't think he ever did anybody any harm, is all I can tell you," added the distraught dad, while speaking to a WCNC reporter outside his home. "We pray for the family."
Article continues below advertisement
One of the victims of Phillips' shooting was a prominent doctor in the area, Dr. Robert Lesslie, who Alonzo said "used to be my doctor a long time ago. I know they were good folks down there, and I don't know what happened."
Stuttering somberly, he added, "We're gonna keep them in our prayers. And – uh – y'all keep us in your prayers, too."
When asked if he thought his son was "in a lot of pain," Alonzo replied, "Well, he didn't talk much. He didn't bother nobody."
Adams said his son had recently moved to Rock Hill from Fort Mill and that investigators came to his home Wednesday night, where his son took his own life.
Former NFL Player Phillip Adams Arrested On Gun Charges Years Before Shooting Doctor And His Family
As RadarOnline.com previously reported, the former Atlanta Falcons cornerback and South Carolina State University player opened fire at the 70-year-old doctor's Rock Hills home Wednesday afternoon, killing Robert, his 69-year-old wife Barbara Lesslie and two of their grandchildren, 9-year-old Adah and 5-year-old Noah.
Article continues below advertisement
Adams also shot a fifth victim, 38-year-old James Lewis, who was working at the Lesslies' home at the time of the shooting. Another unidentified person was shot by Adams and subsequently hospitalized but is reportedly alive.
All the deceased were killed as a result of gunshot wounds and pronounced dead at the scene.
Adams returned to his family's home and committed suicide before law enforcement found him. In an official statement, police said, "We have IDed the person we feel is responsible for the shooting on Marshall Rd. We found him in a nearby house. There is no active threat to the community. Detectives are still in the area serving a search warrant & investigating this tragic event."