Exclusive Details
Pete Davidson Hits Up Beverly Hills Jeweler XIV Karats To Buy Diamonds On West Coast Trip With Kim Kardashian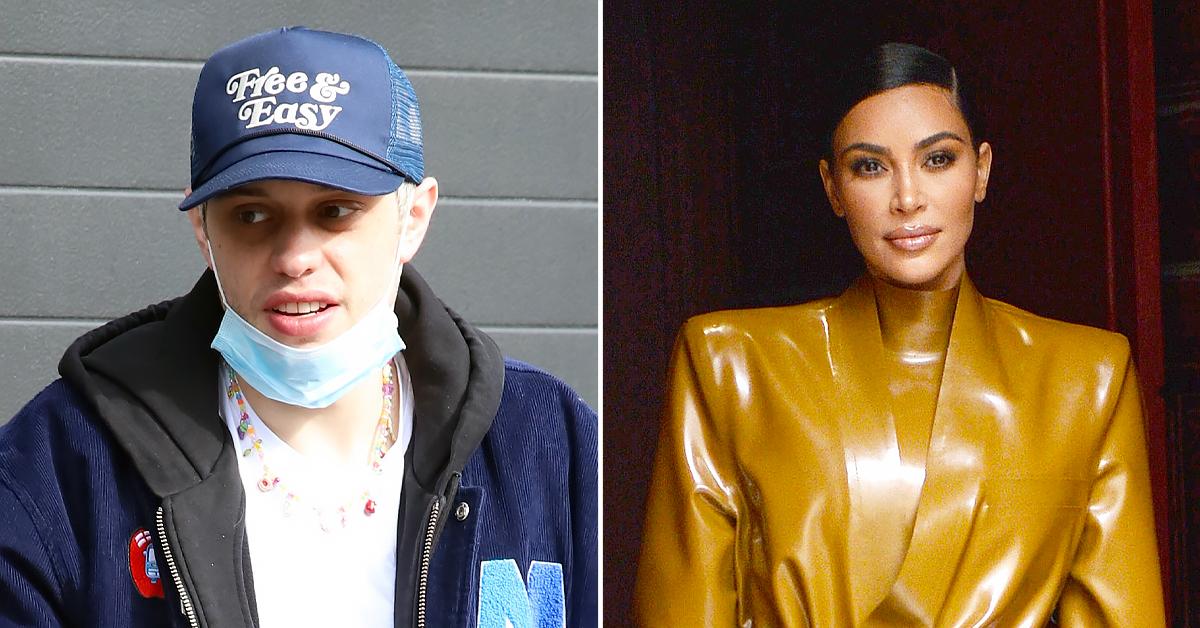 Comedian Pete Davidson flew from New York to California with Kim Kardashian and he was spotted dropping serious coin on diamonds at a famed Beverly Hills jeweler.
The 28-year-old SNL star was photographed outside XIV Karats LTD on Tuesday only hours after arriving in Los Angeles.
Article continues below advertisement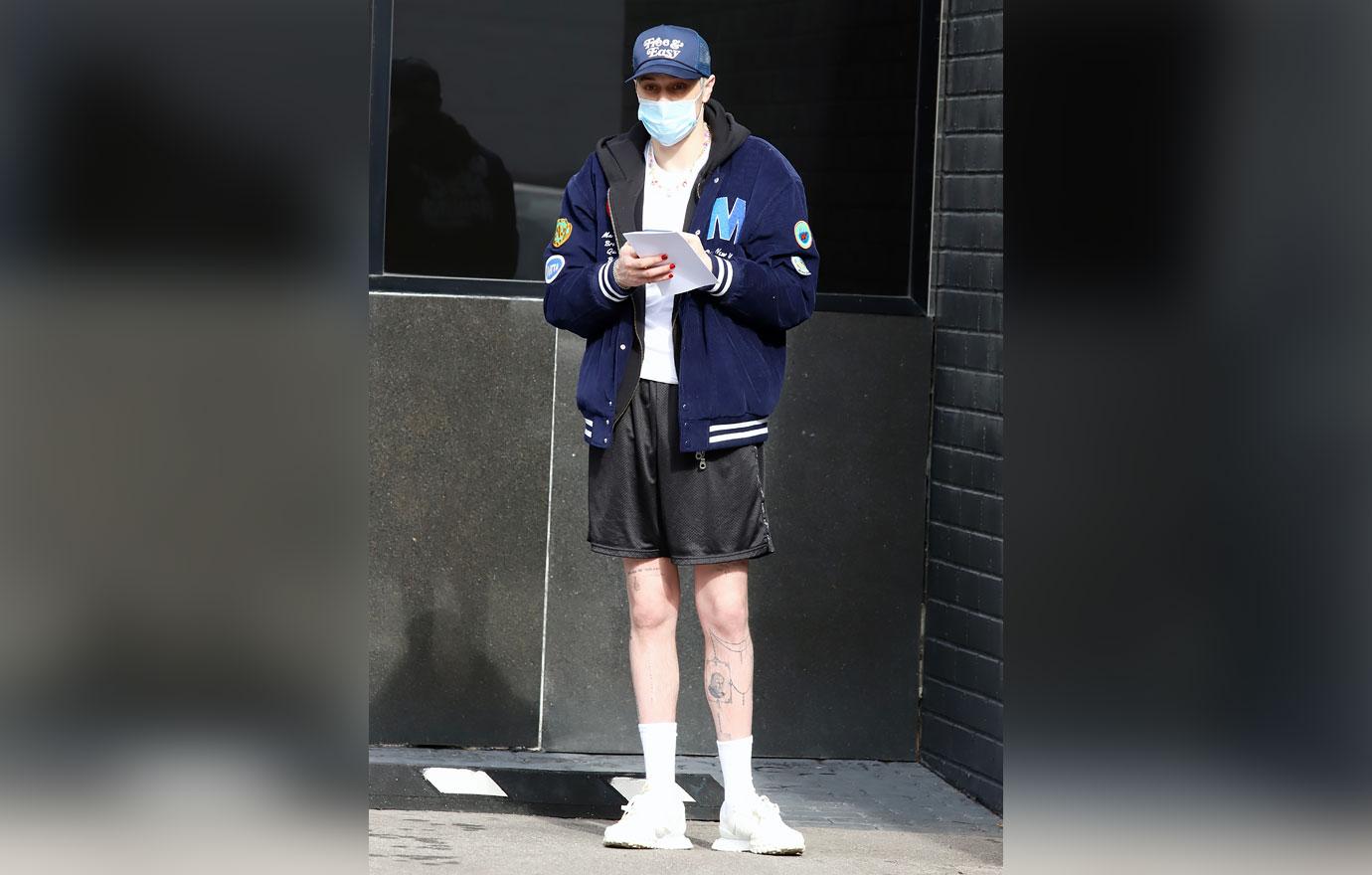 Hours before, Davidson and Kardashian were spotted having breakfast at the Fountain Coffee Room in the Beverly Hills Hotel. The two looked low-key as they sat in what appeared to be pajamas. The jet-setting couple was seen in New York on Monday night.
Article continues below advertisement
Davidson was seen leaving Kardashian's hotel late at night with a big grin on his face.
Article continues below advertisement
The comedian appears to be all in if the bag he left the jeweler store is any indication. Davidson was seen walking into the store solo without Kardashian by his side. Davidson looked extra casual with an oversized letterman's jacket and a pair of black gym shorts. He finished off his early '00s inspired look with an Ashton Kutcher-approved trucker hat.
He took a short break from shopping and stood outside smoking a cigarette. Davidson walked back into the store and then left with a large black bag full of jewelry — most likely for his new lover.
Article continues below advertisement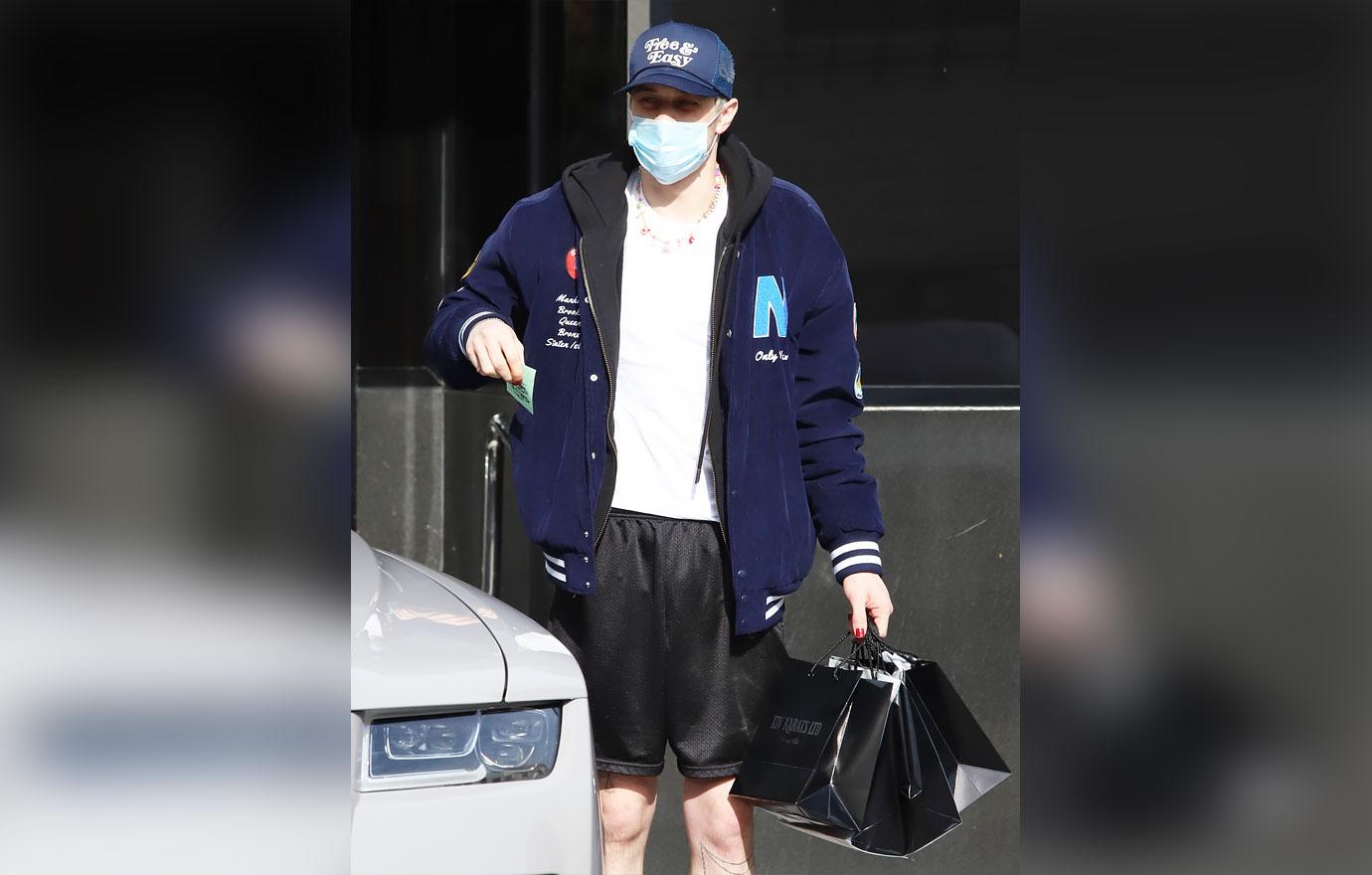 Davidson was being driven around in a white Rolls Royce — worth an estimated $450k.
Article continues below advertisement
The actor is in town as he is set to attend the Kardashian family's annual Christmas Eve party with Kardashian. Sources say the reality star is ready to introduce her boyfriend to the extended family and her close friends.
Kim is also excited to have Pete meet her kids. A source told Radar, "This is a huge indication of how serious things are. Every mom knows that you don't just introduce your kids to a casual date."
Kanye is not expected to make the event as Kardashian is bored with his public pleas for a reconciliation.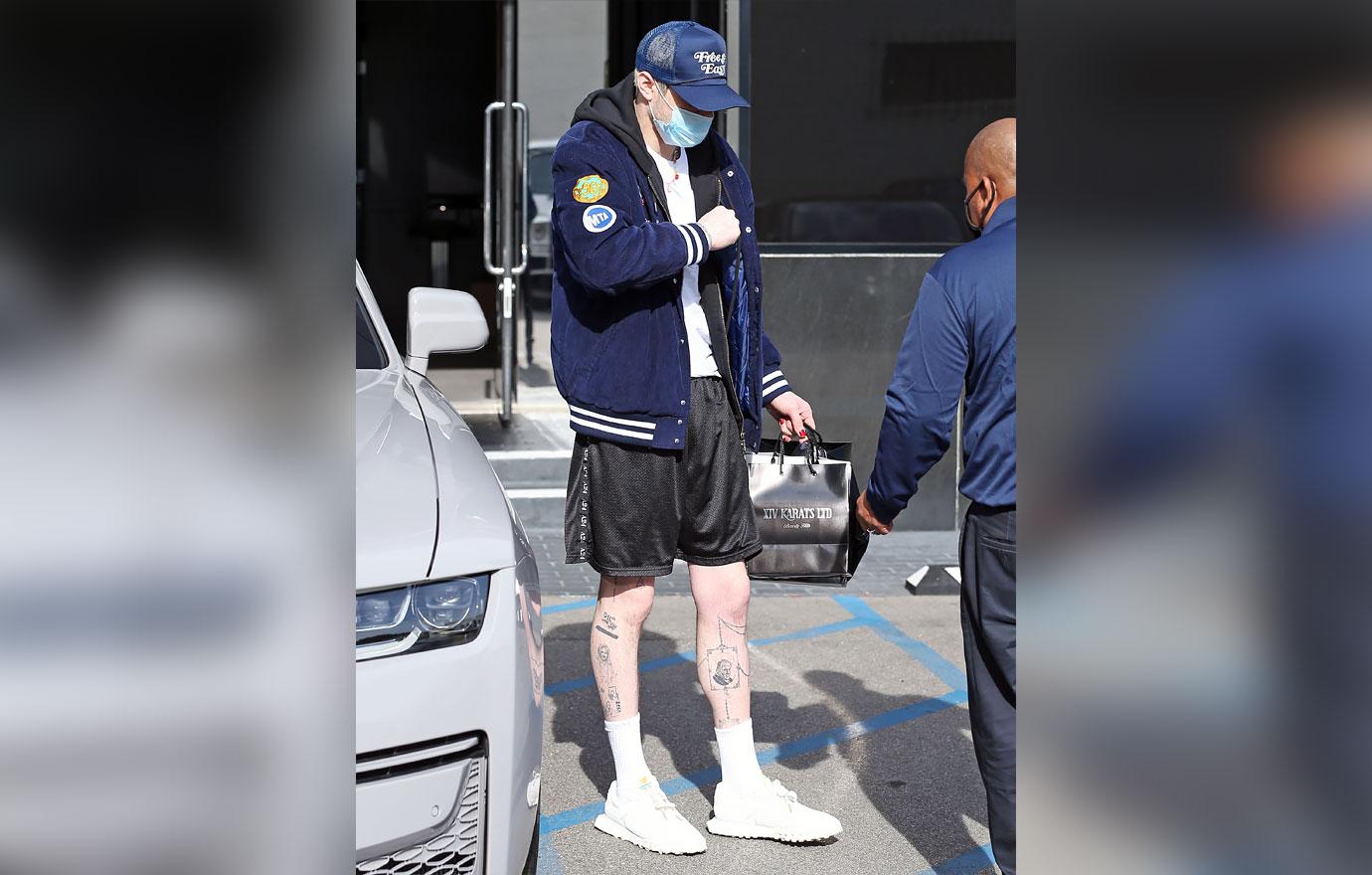 Article continues below advertisement
As we previously reported, earlier this month, Kardashian was back in court pleading with the judge to sign off on the divorce. She claims despite her attempts to finalize the divorce West has been dragging his feet for months.
The musician has used every public appearance as a chance to cry out for Kardashian. The case is still pending in Los Angeles Superior Court.