Exclusive Details
Pete Davidson Seen Smiling From Ear To Ear After Leaving Kim Kardashian's Hotel Room After Sleeping Over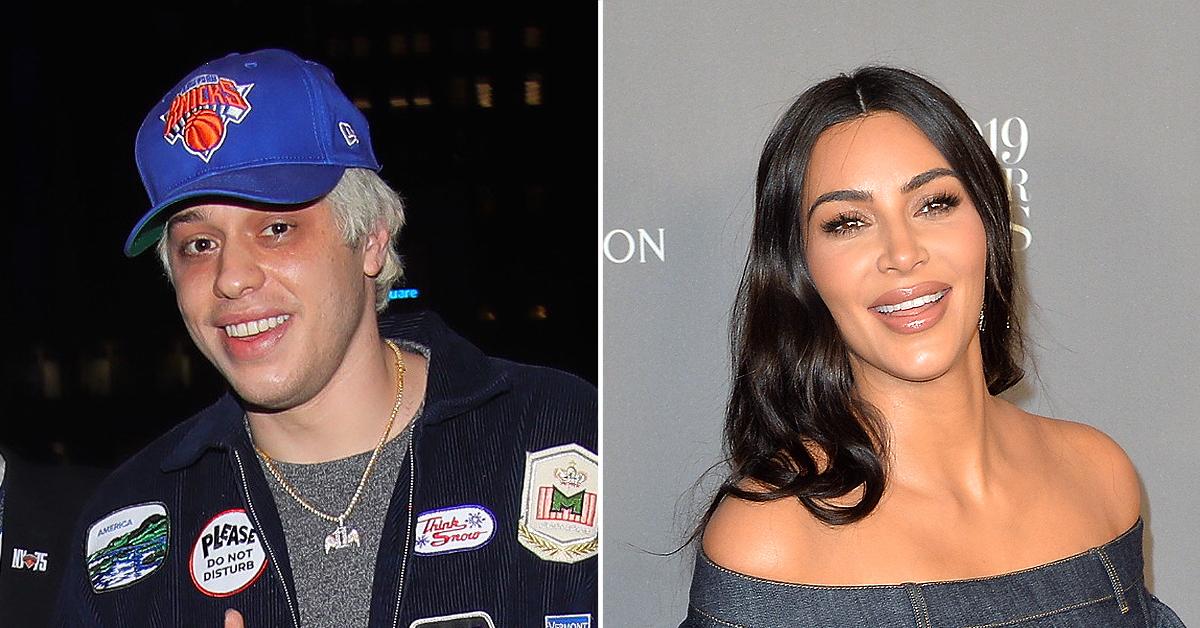 Pete Davidson was seen strolling out of Kim Kardashian's New York hotel room with a big grin on his face — as the comedian was barely able to contain his excitement from the photographers standing outside.
The 28-year-old comedian was spotted leaving the Four Seasons Hotel in Tribeca on Monday after spending the night with his new lover.
Article continues below advertisement
Pete was seen with a big ol' grin on his face. He left the building while talking on his cell phone in an attempt to avoid being asked questions about his late-night session. The star also carried a half-smoked blunt in his hand as he walked around looking for a place to smoke.
Pete looked comfortable as he rocked an oversized white puffy jacket with a light green shirt and a pair of blue track pants.
Article continues below advertisement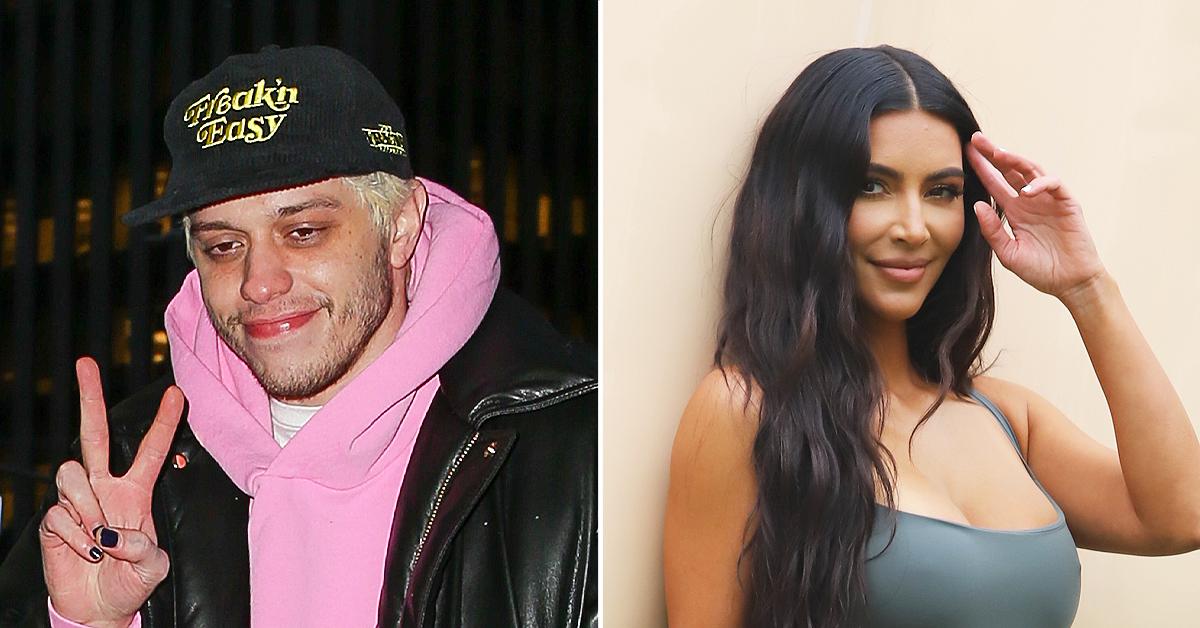 Kim apparently decided to stay at the downtown hotel to make it easier for her to go back and forth to where Pete stays on Staten Island.
Article continues below advertisement
The new couple is showing no signs of slowing down and seems to actually be something serious despite nobody taking the relationship seriously. We're told Kim — despite Kanye's pleas for her to come back to him — is already ready to introduce their kids to Pete.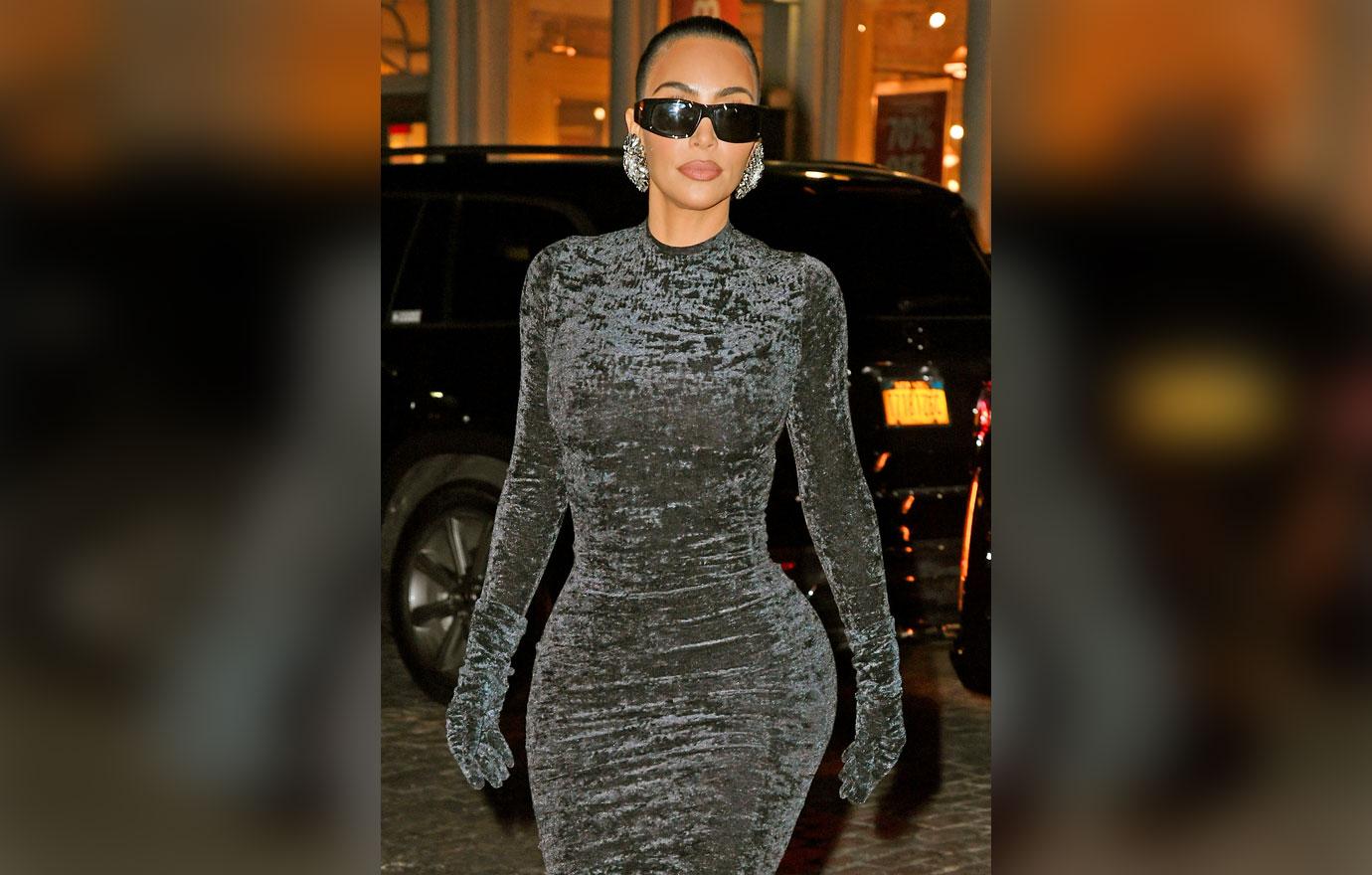 Article continues below advertisement
Sources say Kim has invited Pete to the annual Kardashian family Christmas Eve party — Kanye is likely not to be sent an invitation for the big bash.
"Things are moving very quickly. Kim flew to New York just a few days before Christmas to give Pete his present and spend time together, next they are heading to LA together to attend her mom Kris Jenner's famous holiday party where Pete will meet her kids," our insider dished.
"This is a huge indication of how serious things are. Every mom knows that you don't just introduce your kids to a casual date," they added.
Article continues below advertisement
Earlier this month, Kim also rushed to court pleading with the judge to move her divorce along despite Kanye dragging his feet. The reality star is making it known she is ready to cut all ties with Yeezy and start fresh.