Pete Davidson Gifted Iced-Out Custom Clock By Flavor Flav At Kim Kardashian-Planned Birthday Party, As Kris Jenner Approves Of Unexpected Romance
Flavor Flav pulled out all the stops for his boy Pete Davidson at the comedian's Kim Kardashian-planned and Kris Jenner-approved birthday party.
Enlisting his own personal jeweler to create an iced-out custom clock chain for the freshly turned 28-year-old, Flavor presented Pete with the luxury gift at Kris' Palm Springs home, where the Kardashian-Jenner clan went all out for Kim's new man.
Article continues below advertisement
"I custom make @flavorflavofficial clocks and last night he gifted one to Pete Davidson for his birthday," the jeweler, who goes by the Instagram handle @kls7676, wrote on his Story, tagging both Kim and Kris.
He added, "So Blessed that Pete Davidson is wearing the clock I made!! Happy Birthday Pete! @flavorflavofficial @krisjenner @kimkardashian."
The jeweler proudly showed off the photos that Flavor had posted to his Instagram grid, which the iconic hype man captioned, "FLAVOR FLAV::: celebrating my adopted son Pete Davidson's birthday wit the legendz @kimkardashian and @krisjenner. Pete,,, I never took a clock off my neck to give to someone and you will be the last person I do this for,,, it lookz real good on you,,,, happy birthday,,,,...#petedavidson #flavorflav #fatherandson #adopted #kimkardashian #krisjenner #happybirthday #happybirthdayson #YEEAAAHHHHBOOYYYEEEE."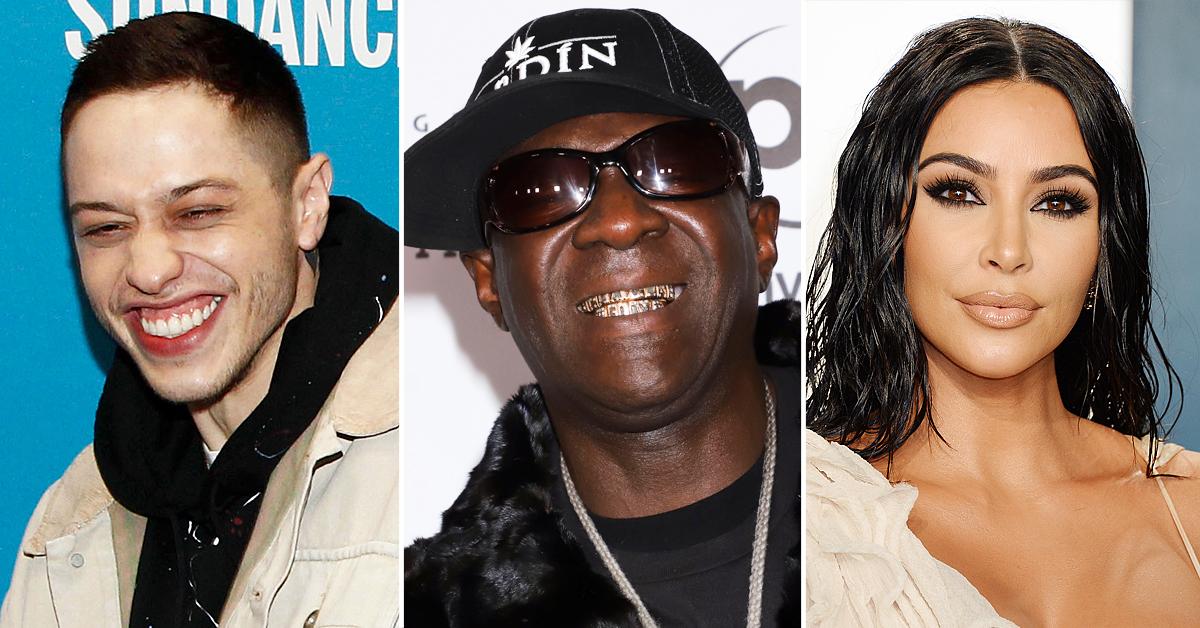 Article continues below advertisement
The post instantly went viral, as it was the unconfirmed couple's first time appearing on social media together.
The first of the two snapshots from the intimate soirée showed Davidson and Kardashian cuddling up to each other in matching SKIMS getups.
Pete was seen sitting incredibly close to Kim on a couch while throwing a middle finger at the camera. Kim, meanwhile, pouted her lips and flashed a peace symbol.
Flavor was shown standing with his arms around the star and her momager, who was also wearing the SKIMS Fleece Sienna Plaid Sleep Set.
The second photo of the post was of Flav and Davidson, who was wearing the gigantic diamond clock around his neck.
Article continues below advertisement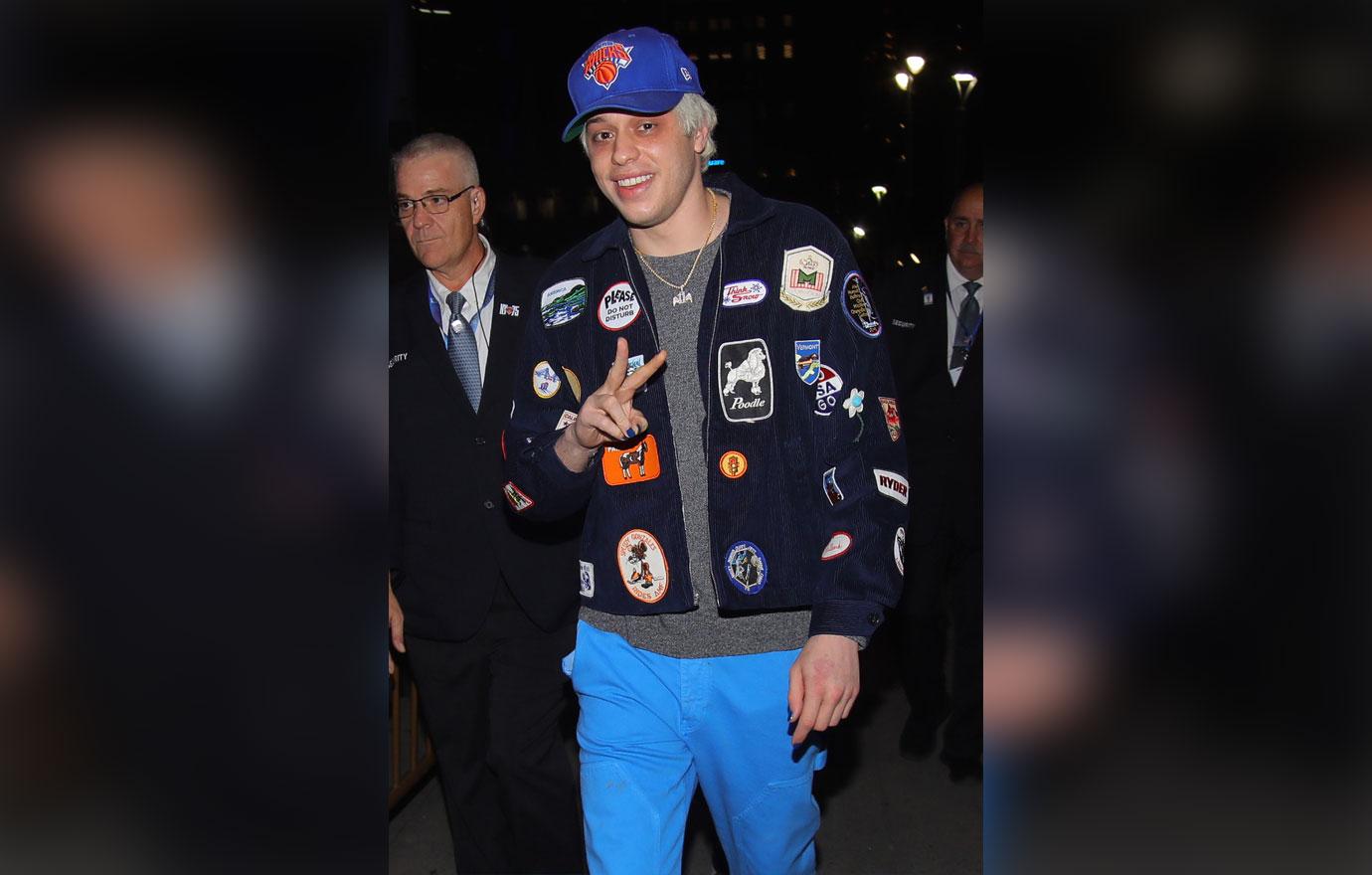 "Even when they are on different coasts, Kim and Pete stay in touch," an insider told People of the unlikely pair. "They are getting to know each other better and getting along great."
"Kim loves his spark. He is very funny, entertaining and makes Kim happy. They are still dating and enjoying it," added the source. "He showers Kim with compliments and she loves it."
The twosome sparked dating rumors following Kardashian's first time hosting SNL last month, where she and Davidson shared a steamy kiss during a skit that called for her to play Jasmine and him to be Aladdin.
Article continues below advertisement
Since then, they've been seen hanging out together on both coasts, holding hands, going out in group settings, enjoying romantic one-on-one dinners and even reportedly locking lips.
And no, this isn't just some storyline for the famous family's upcoming Hulu show; we've been told no cameras have been present to capture the new fling.
As RadarOnline.com previously reported, Pete has been heavily pursuing the beauty mogul and is "telling everyone that he is in love with Kim."