Kim Kardashian's Boyfriend Pete Davidson Hides Behind Dead Dummy After Kanye West Claims He Ran Him Off Instagram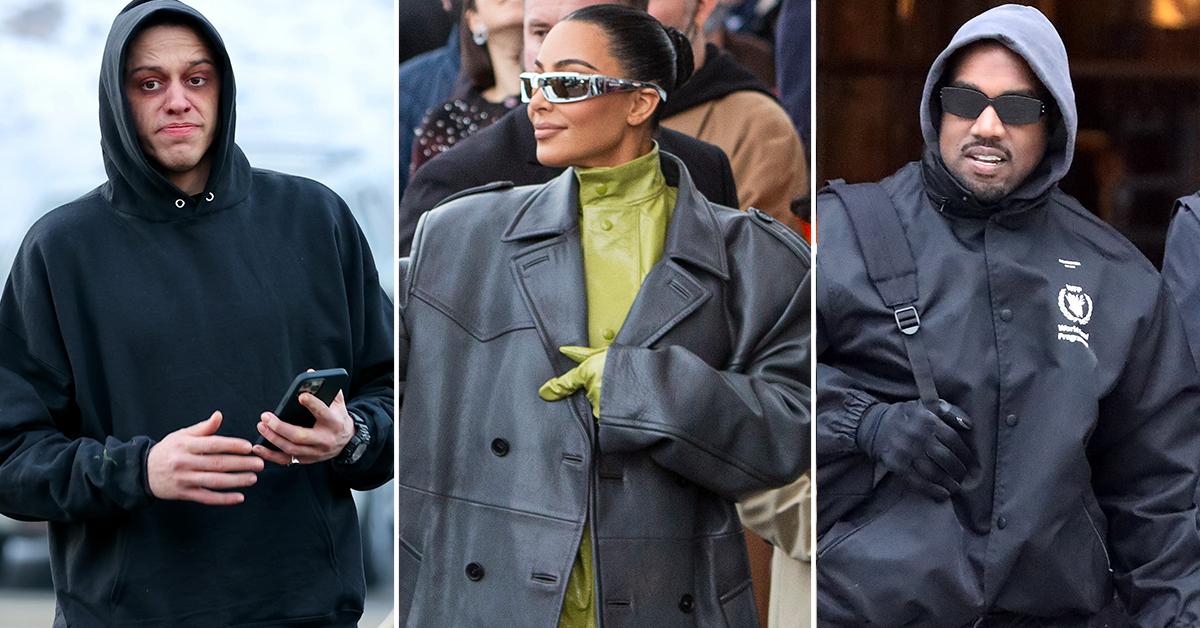 Talk about life imitating art! Pete Davidson was spotted filming for the first time since Kanye West claimed he ran the Saturday Night Live star off of Instagram, and his co-star was a dead prop dummy.
Kim Kardashian's 28-year-old boyfriend didn't look happy standing in the cold as cameras rolled on the set of his latest film, The Home.
Article continues below advertisement
Attempting to shield himself from the chilly New York City weather, and possibly the paparazzi due to sheer embarrassment, Davidson bundled up in layers including a gray hooded sweatshirt, a green button-up, and a heavy jacket. Just for good measure, production threw a black beanie and gloves on the actor, too.
While this marks Davidson's first outing since Kanye claimed he bullied him so badly that the comedian ended his Instagram career, what was interesting was the bloody body alongside him.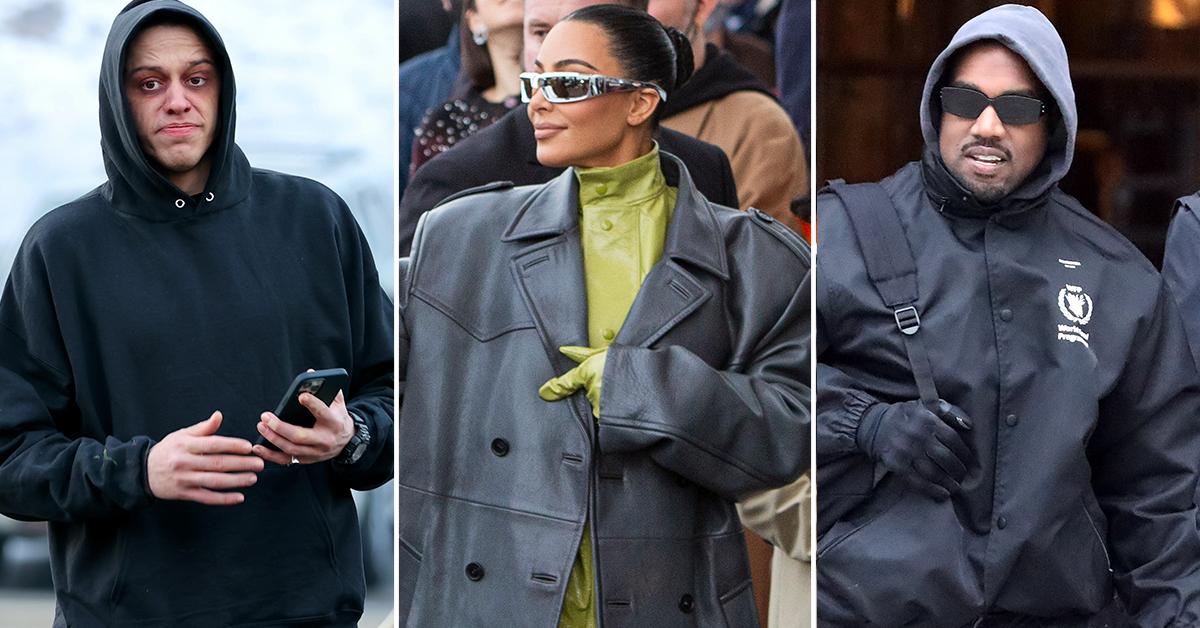 Article continues below advertisement
In the photos, Davidson is seen with a straight face as a prop dummy lays motionless and bloody. The life-sized body wasn't going anywhere considering it appeared to have fallen directly on a spiked fence. The sharp tops imploded through the body, making the images extra gruesome.
Davidson's latest project follows a group of residents and caretakers at a retirement home that all have plenty of secrets to hide.
Kim Kardashian Signed Recent Divorce Papers At Milan Fashion Week
While he is off solving secrets, Kanye is, once again, destroying him on social media. "Ran Skete off the gram," Kim's estranged husband wrote on Thursday. "Tell your mother I changed your name for life."
Ye's latest comments come after Davidson made his return to Instagram, only to delete his account days later. According to reports, Davidson's departure from the Gram has nothing to do with Mr. West.
Still, Kim's not having it.
Article continues below advertisement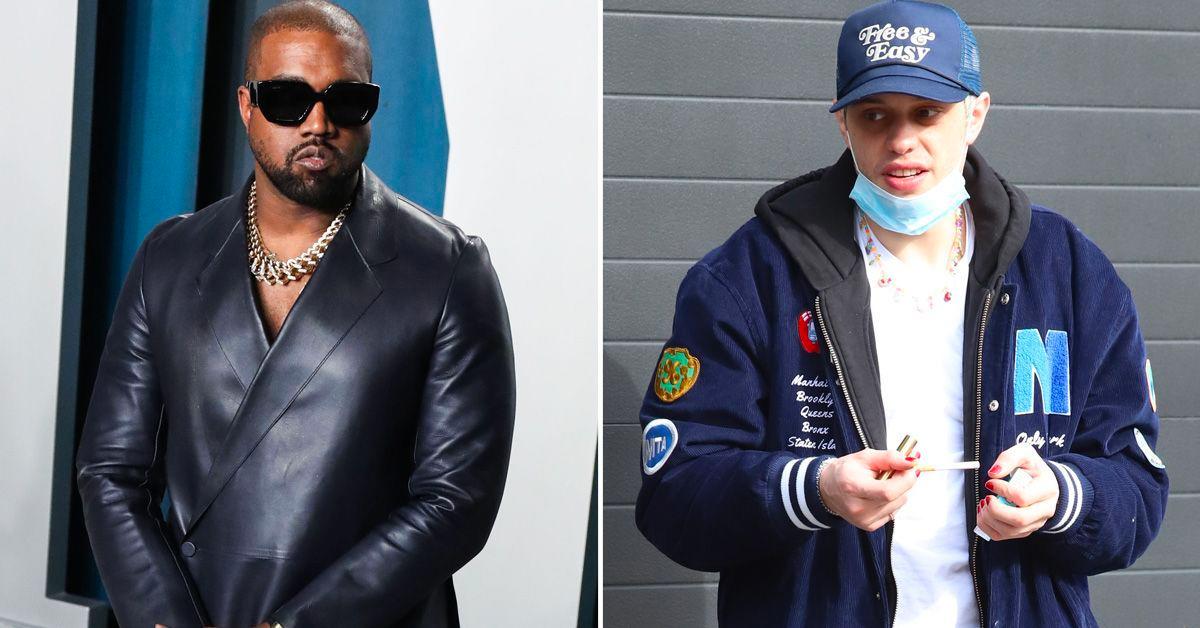 As RadarOnline.com exclusively reported, Kim filed documents claiming Kanye's outbursts are causing her "emotional distress." She wants a judge to terminate her marital status STAT. The Keeping Up With The Kardashians star is so over being legally married to Kanye, she even signed the documents while in Milan for fashion week.
Kim has been dating Davidson since October after the two shared a kiss on SNL. While the comedian made his great escape off the Gram, when it comes to his relationship with Kim, Davidson's not going anywhere.