Jason Sudeikis Serves Olivia Wilde With Custody Papers, Interrupts CinemaCon Moment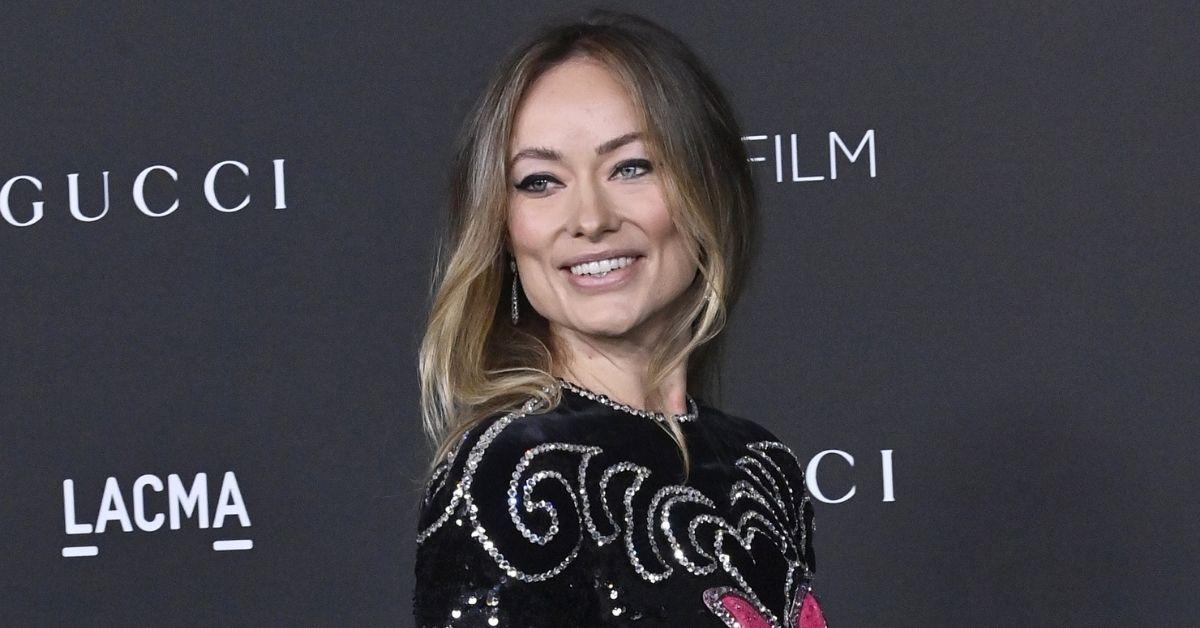 UPDATE: 4/27/22 6:15 PM PST — Deadline reported the envelope given to Wilde contained custody papers served by her ex, Jason Sudeikis. A source close to the former SNL star revealed he had no idea the process server planned on presenting her the legal documents at CinemaCon.
"He would never condone her being served in such an inappropriate manner," the insider said.
Article continues below advertisement
Olivia Wilde and the rest of the CinemaCon crowd were left scratching their heads after the actress was handed a mysterious envelope by an unidentified guest as she stood on the stage and presented the trailer for her new movie, Don't Worry Darling.
The mystifying incident took place on Tuesday at Las Vegas' Caesars Palace in front of more than 3,000 film industry insiders and reporters as the 38-year-old actress and filmmaker spoke about her upcoming film.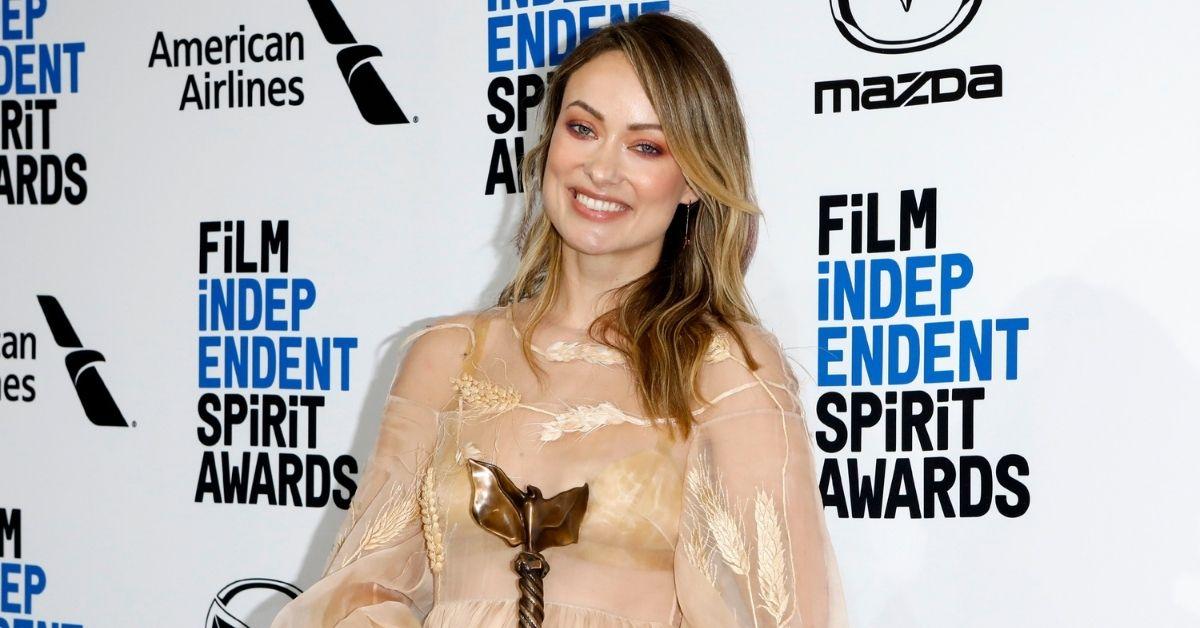 Article continues below advertisement
To everyone's surprise, Wilde stopped mid-presentation as a still-unidentified woman approached the platform and placed a manila envelope on the Colosseum stage for the How it Ends actress.
"This is for me?" Wilde asked as she leaned down to pick up the strange envelope. "Is this for me?"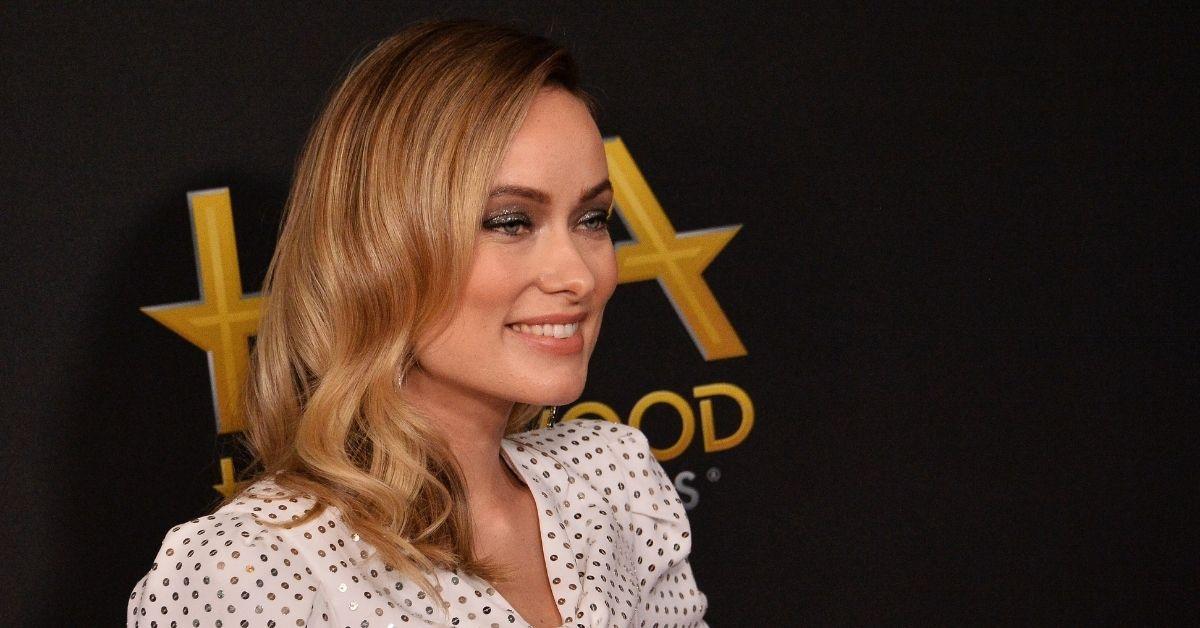 After opening the envelope and reading its contents, Wilde thanked the person who gave it to her before turning her attention back to the presentation and the teleprompter to read her previously prepared comments about the upcoming psychological thriller.
Photos circulated after Wilde's presentation showed that the envelope placed on the stage was labeled "Personal and Confidential," leading many users on Twitter to speculate that the mysterious delivery contained anything from an aspiring fan's movie script to the possible serving of a lawsuit.
Article continues below advertisement
Although Wilde didn't disclose or comment on what was inside the mystery envelope that interrupted her CinemaCon presentation, the Booksmart director wasted no time jumping back into her discussion and what the audience should expect from the highly-anticipated upcoming film starring Florence Pugh, Chris Pine, Gemma Chan, Nick Kroll, and her superstar singer boyfriend, Harry Styles.
"What would it take for you to give up your life, to do what is right? That is the question of Don't Worry Darling," Wilde said before the Colosseum went dark and the film's first trailer – depicting Pugh and Styles' characters engaged in an intimate sex scene – took over the stage.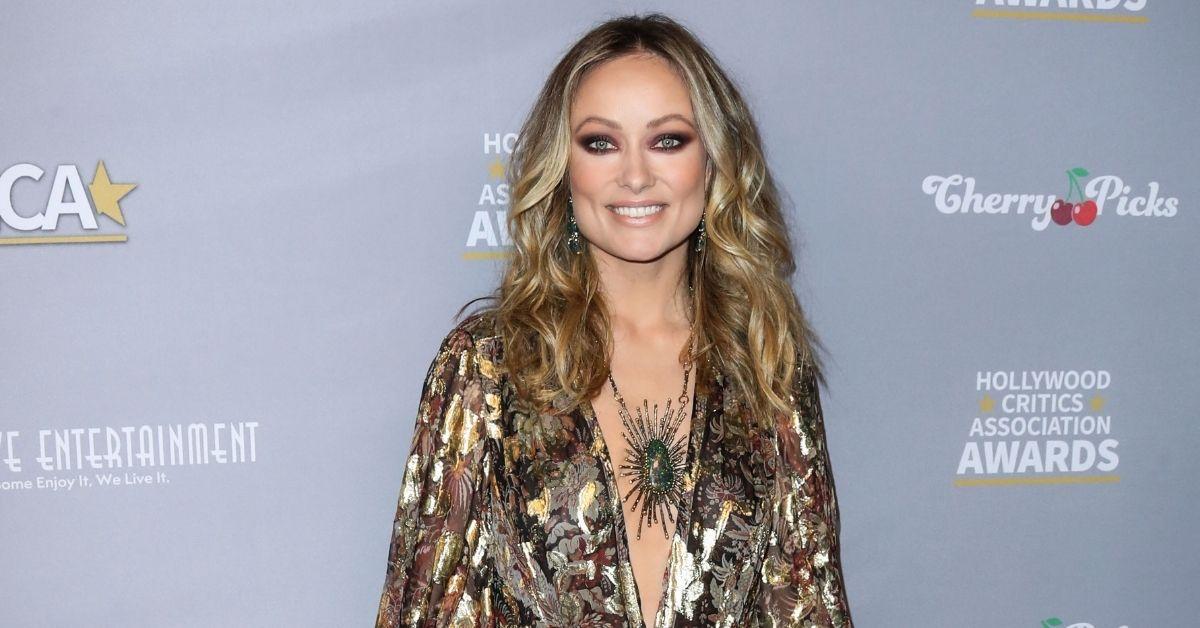 Wilde's presentation interruption came just days after fans on social media also speculated that she and Styles got engaged.
The couple has yet to respond to the engagement rumors, although sources close to both Wilde and Styles recently revealed that the two are incredibly serious about each other despite the challenges they face due to their busy schedules.
"[Wilde] is giving this relationship all she can because she truly wants to make it work," an insider recently revealed. "However, it is not easy. Olivia and Harry are both working on projects, and Harry has a million things going on. He just wrapped his North American tour and will start on his European tour shortly, so he will be in Europe rehearsing and working on music."