Olivia Wilde Doesn't Live With Estranged Fiancé Jason Sudeikis Amid Harry Styles Relationship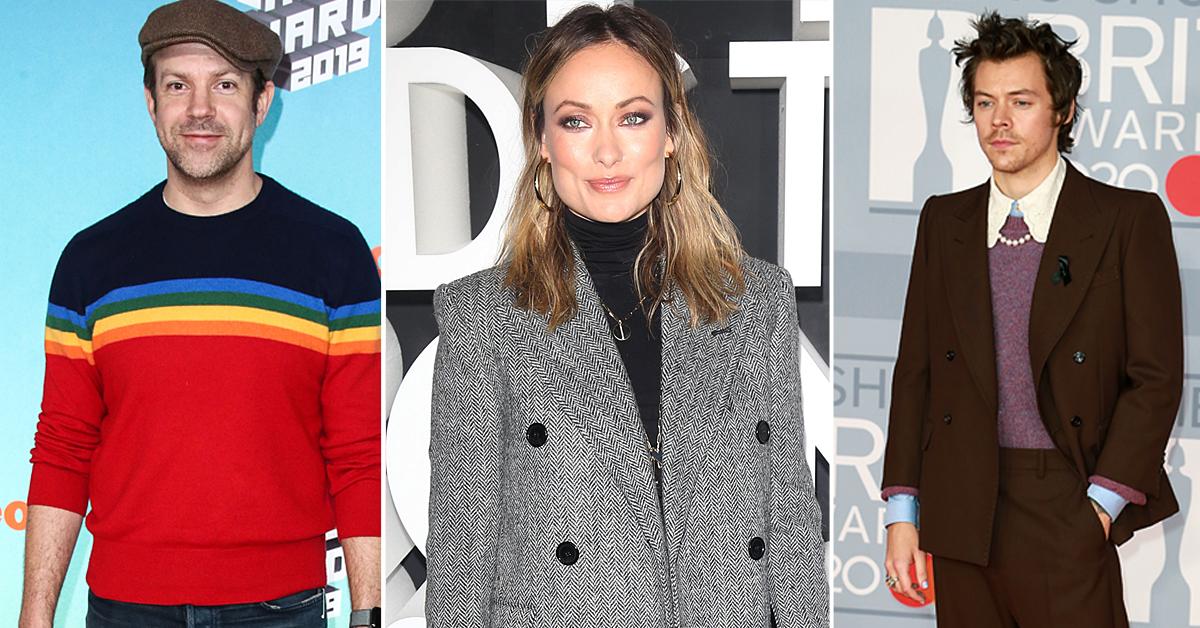 Article continues below advertisement
In said docs – in which the 37-year-old actress-turned-filmmaker and the 45-year-old Saturday Night Live funnyman were granted a temporary restraining order against a strange man who's allegedly been showing up to Wilde's home and claiming to be her boyfriend – Olivia revealed, "I live with Mr. Sudeikis and our two children."
Article continues below advertisement
While the scary situation involving the 30-year-old alleged stalker named Eric Nathanial Fuhs is no doubt newsworthy, it was arguably just as shocking to hear Wilde was still living with Sudeikis. After that nugget of information started making headlines, it was quickly reported that the exes maintain separate residences and do not actually live together, even though they do both reside in the United Kingdom.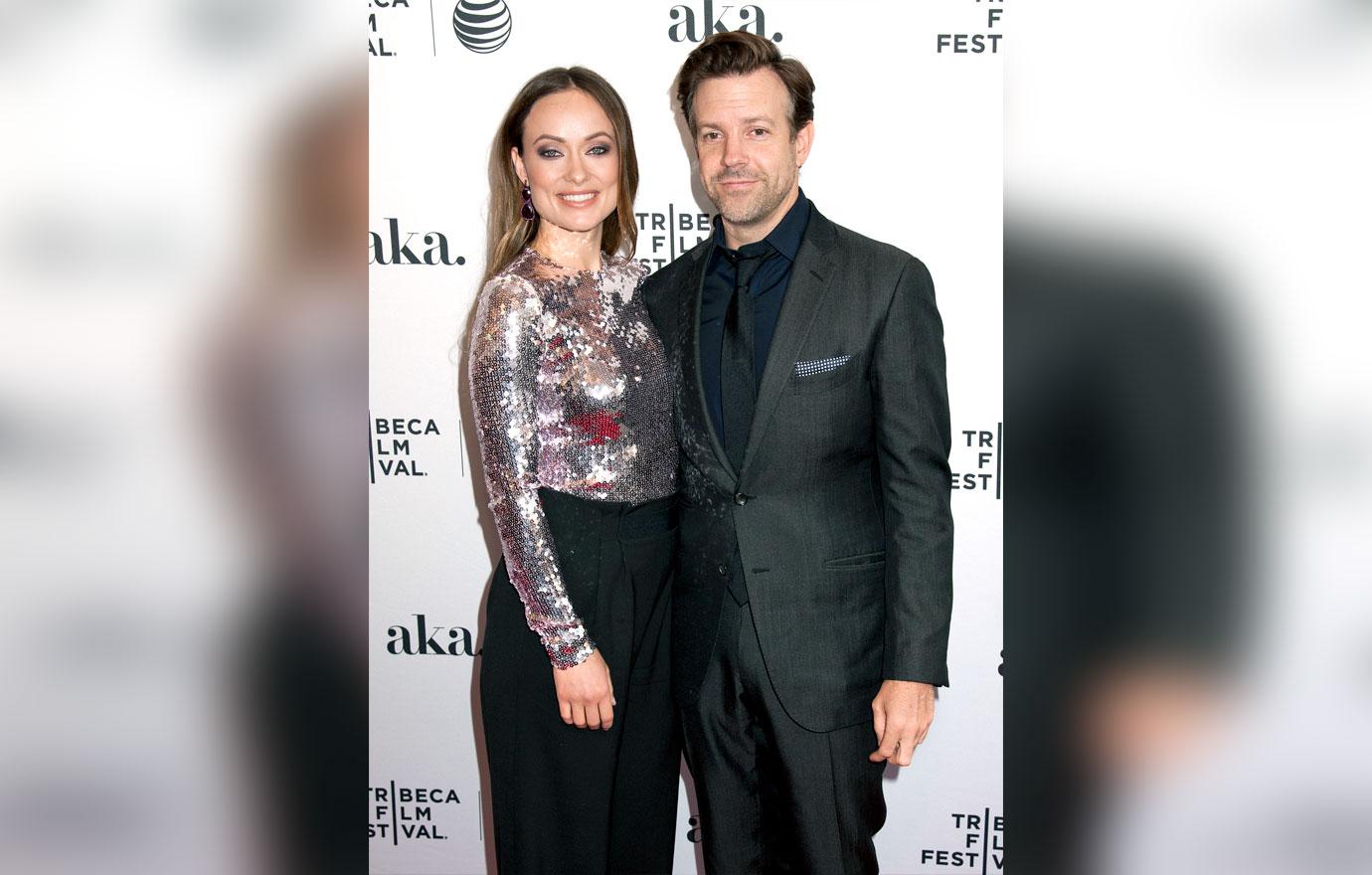 Article continues below advertisement
Olivia and Jason were first linked romantically in November of 2011, with Sudeikis proposing to Wilde just over a year later. They never ended up tying the knot.
In September of 2020, however, Wilde met 27-year-old One Direction alum Harry Styles when he was cast to replace Shia LaBeouf in her upcoming film, Don't Worry, Darling.
Article continues below advertisement
One of the notes Fuhs even allegedly left at Wilde's home was addressed to Sudeikis and mentioned Styles, saying "how she [Olivia] was unhappy in her relationship, and how she wanted to start a new relationship with me. … This continued almost every day ... until January, when Harry Styles got credit for what I was doing."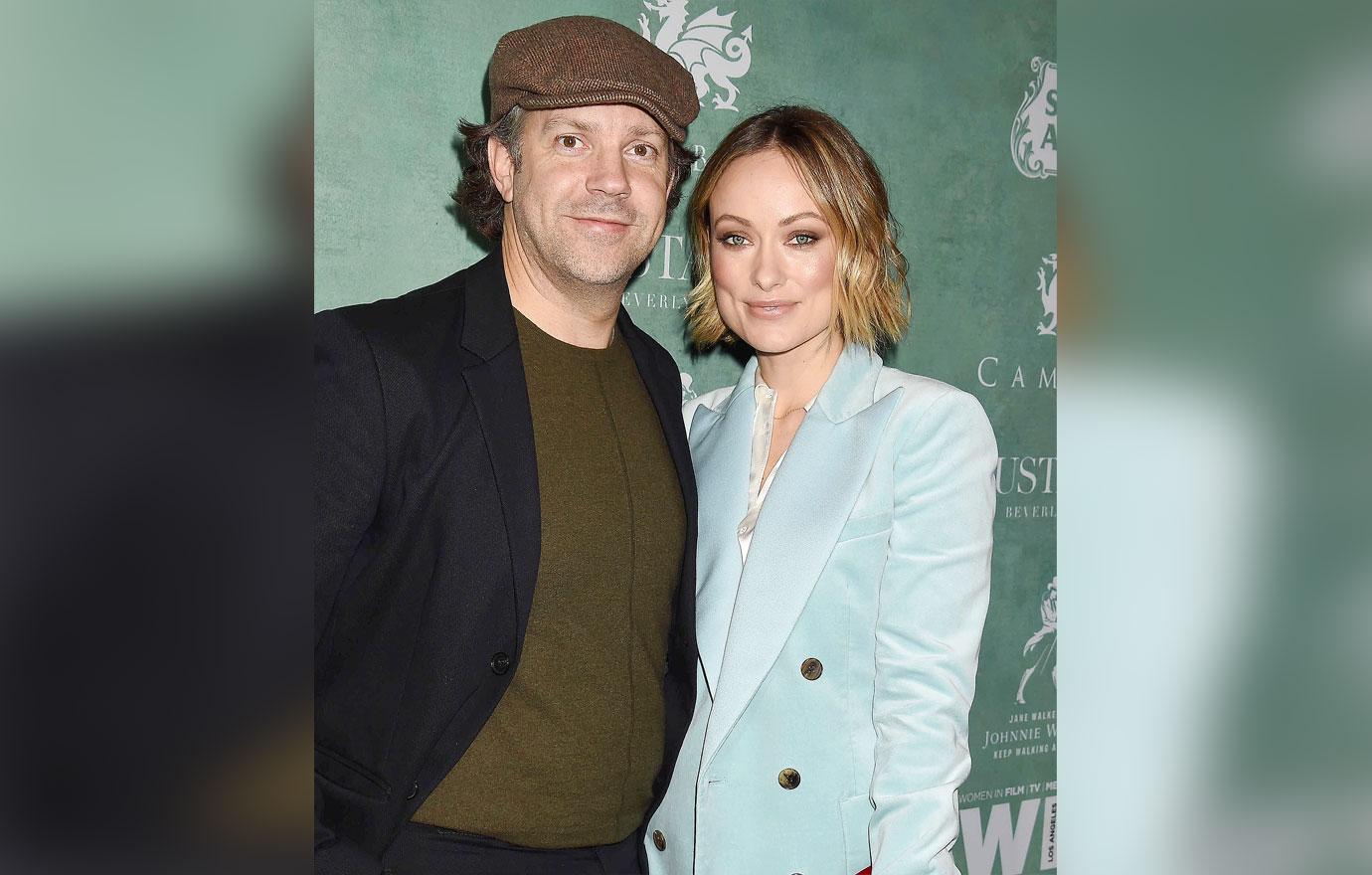 Article continues below advertisement
In November of last year, Wilde gushed about Styles joining the cast of Don't Worry Darling during an interview, saying she and the movie's costume designer, Arianne Phillips, "did a little victory dance when we heard that we officially had Harry in the film, because we knew that he has a real appreciation for fashion and style. And this movie is incredibly stylistic. It's very heightened and opulent, and I'm really grateful that he is so enthusiastic about that element of the process – some actors just don't care."
"To me, he's very modern, and I hope that this brand of confidence as a male that Harry has – truly devoid of any traces of toxic masculinity – is indicative of his generation and therefore the future of the world," Wilde added. "I think he is in many ways championing that, spearheading that. It's pretty powerful and kind of extraordinary to see someone in his position redefining what it can mean to be a man with confidence."
Article continues below advertisement
In mid-November, news of Wilde's reportedly "amicable" split from Sudeikis broke, even though they had reportedly parted ways in early 2020. Some sources claimed the two "just fell out of love in a romantic way."
In January of this year, photographs of Wilde and Styles holding hands at a wedding in Montecito, California, spread like wildfire across the web. Their relationship reportedly went from professional to romantic some time while filming, but they tried hard to keep it under wraps.
Article continues below advertisement
Later that month, conflicting reports emerged of the status of Wilde's relationship with her ex-fiancé: Some outlets claimed Jason knew the relationship was done by the time Olivia got with Harry; others stated he was blindsided by the new fling.
In February, Wilde took to Instagram to declare to the world her admiration for the musician.
"Little known fact: most male actors don't want to play supporting roles in female-led films," she captioned a black-and-white shot of Harry sitting atop a vintage car, facing the iconic background of California's famous palm trees. "The industry has raised them to believe it lessens their power (i.e financial value) to accept these roles, which is one of the reasons it's so hard to get financing for movies focusing on female stories. No joke, it is harrrrrd to find actors who recognize why it might be worth it to allow for a woman to hold the spotlight. Enter: @harrystyles, our 'Jack' . Not only did he relish the opportunity to allow for the brilliant @florencepugh to hold center stage as our 'Alice', but he infused every scene with a nuanced sense of humanity. He didn't have to join our circus, but he jumped on board with humility and grace, and blew us away every day with his talent, warmth, and ability to drive backwards. 👊 #dontworrydarling."
Article continues below advertisement
Later that month, reports surfaced that Sudeikus was rebuilding a relationship – a friendship – with Wilde and that the two were back on their co-parenting track.
And in March, Olivia praised her boyfriend for his first Grammy win in a not-so-subtle social media tribute.
Looks like the two are a match made in celebrity heaven.