Nicki Minaj Feuding With White House After Claiming She Got Invited To Talk COVID-19 Vaccine, Trinidadian Government Shuts Down Rapper's Tale Of Swollen Testicles
Nicki Minaj has been sparring with darn near everyone on the internet since expressing her hesitancy with getting the COVID-19 vaccine.
At first, the 38-year-old rapper and new mom said that she would not be attending the annual Met Gala in New York City because of the event's coronavirus vaccine requirement. She told her fans she needed to do more research before making a decision and encouraged them to do the same.
Article continues below advertisement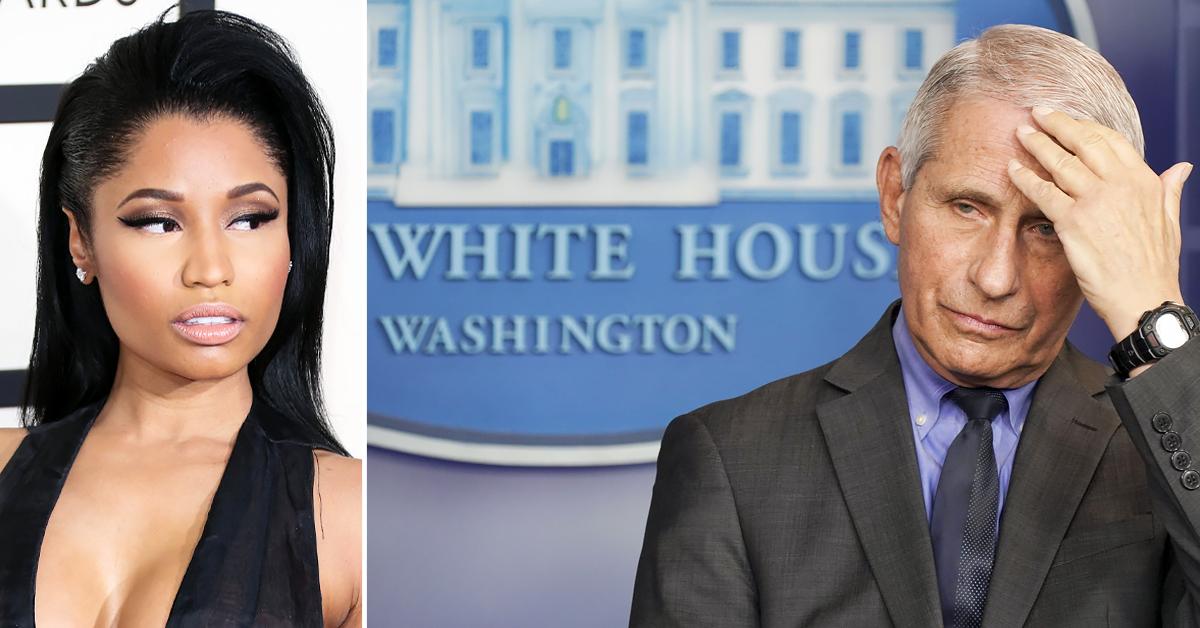 But then, Nicki made the bizarre claim that her cousin's friend in Trinidad had gotten jabbed before his wedding, became impotent with swollen balls and was dumped by his fiancée as a result.
Social media users, news outlets and political commentators across the board have since come down on the rapper for spreading misinformation about the vaccine to her 22.7 million Twitter followers, with the latest being the health minister of Trinidad and Tobago, Dr. Terrence Deyalsingh.
Article continues below advertisement
"One of the reasons we could not respond yesterday in real time to Ms. Minaj is that we had to check and make sure that what she was claiming was either true or false," an exacerbated Deyalsingh said during a press conference Wednesday. "And unfortunately, we wasted so much time yesterday running down this false claim. It is, as far as we know, at this point in time, there has been no such reported either side effect or adverse event."
"And what was sad about this is that it wasted our time yesterday trying to track down ... because we take all these claims seriously, whether it is on social media or mainstream media," he went on. "As we stand now, there is absolutely no reported such side effect or adverse event of testicular swelling in Trinidad or I dare say ... anywhere else? None that we know of anywhere else in the world."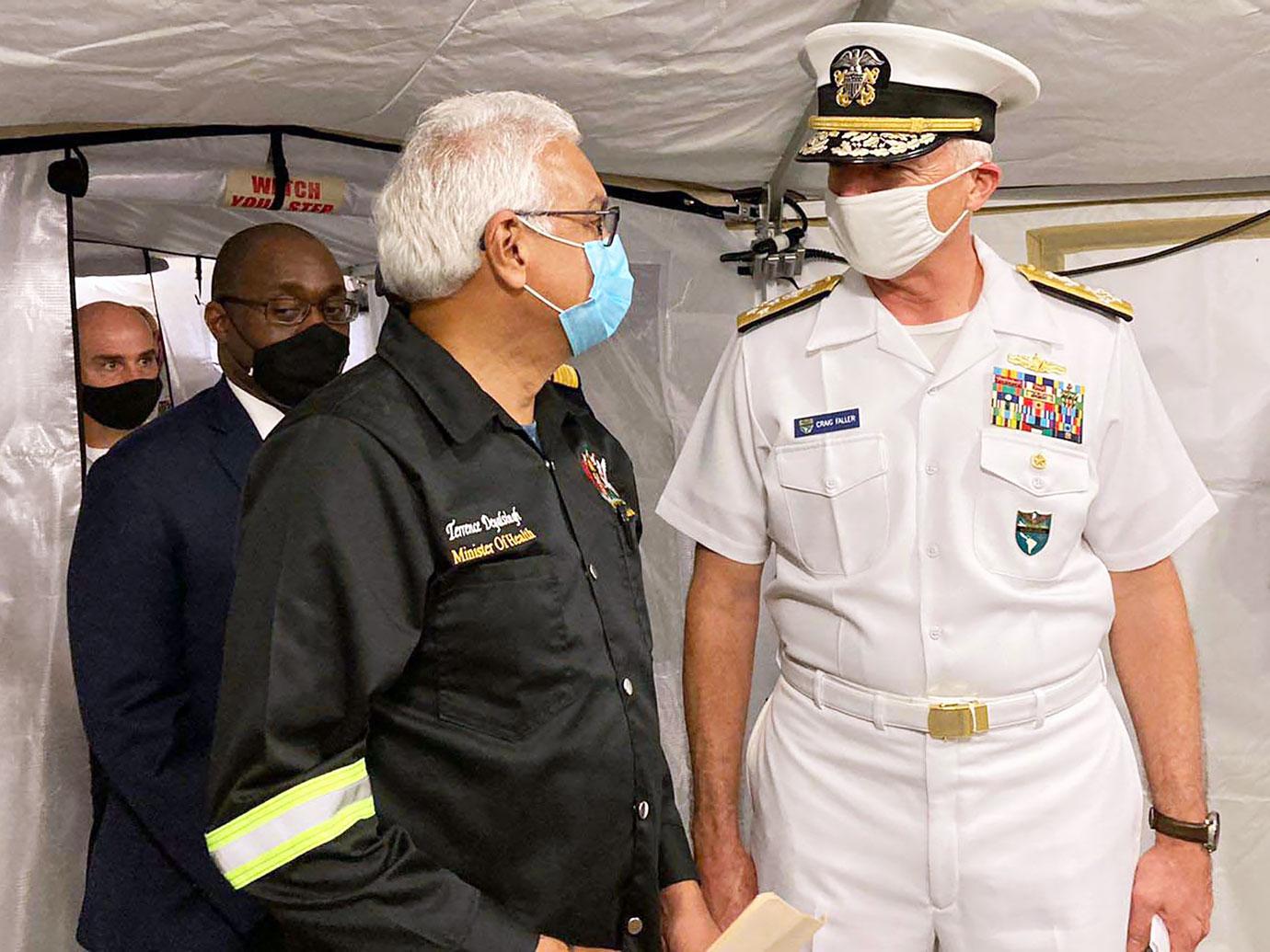 Article continues below advertisement
Another top government official who criticized the musician for broadcasting the unfounded tale was United States President Joe Biden's Chief Medical Advisor Dr. Anthony Fauci, who said Tuesday that "there's no evidence that it happens, nor is there any mechanistic reason to imagine that it would happen."
"There's a lot of misinformation, mostly on social media, and the only way we know to counter mis- and disinformation is to provide a lot of correct information and to essentially debunk these kinds of claims, which may be innocent on her part," he added. "I'm not blaming her for anything, but she should be thinking twice about propagating information that really has no basis."
On Twitter and Instagram, Nicki has continued to double down on her story and stance, all while taking aim at various reporters' and publications' coverage of the ongoing saga.
Shortly after Deyalsingh's statement on the matter, Minaj announced that she had been invited to 1600 Pennsylvania Avenue to have an educated discussion about the vaccine.
"The White House has invited me & I think it's a step in the right direction," she told her fans. "Yes, I'm going. I'll be dressed in all pink like Legally Blonde so they know I mean business. I'll ask questions on behalf of the ppl who have been made fun of for simply being human." Nicki added, "#Ballgate day 3."
Article continues below advertisement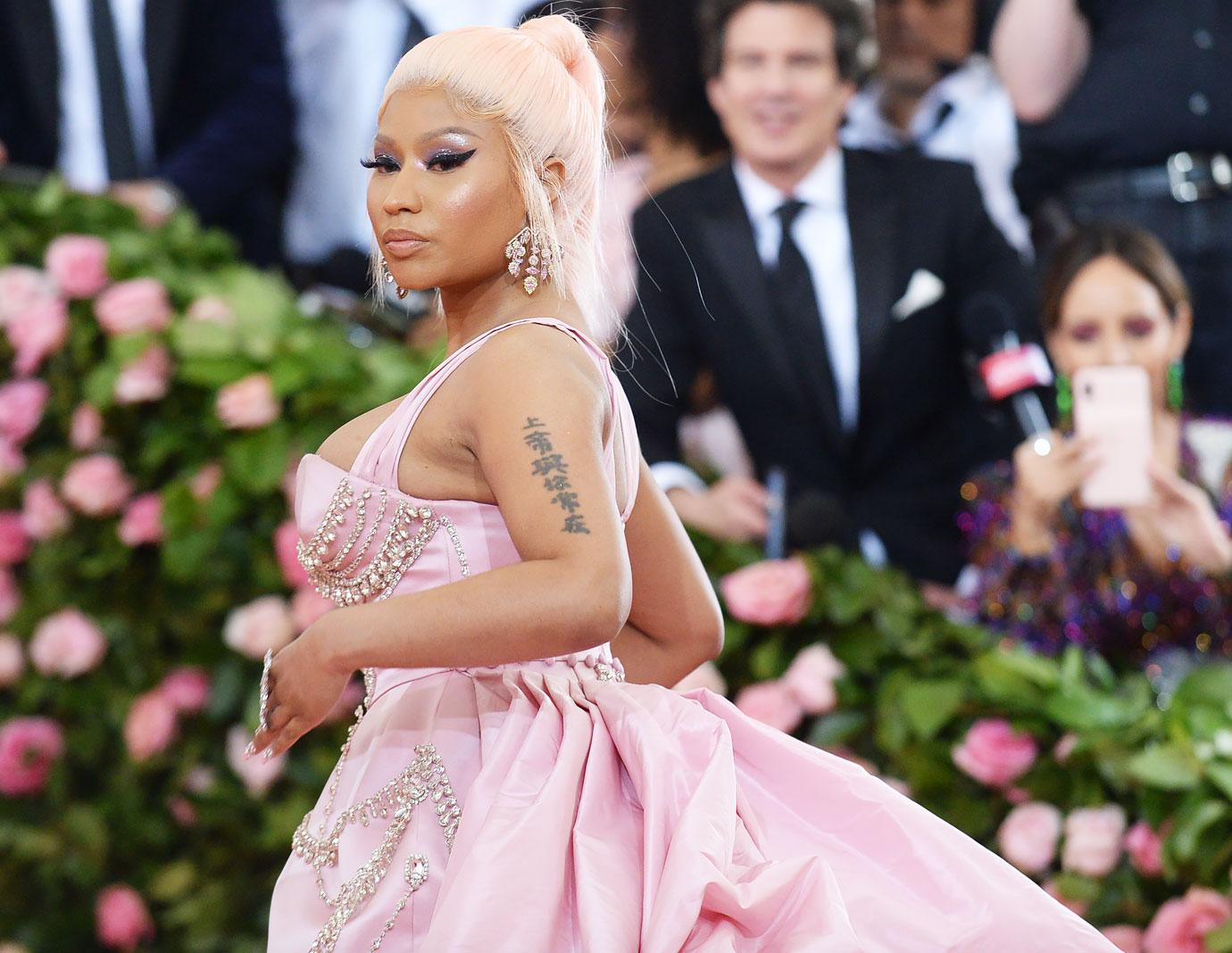 However, a White House official later clarified that the Biden administration had not extend an invite for the musician to visit, but rather offered to hop on a phone call with her.
"As we have with others, we offered a call with Nicki Minaj and one of our doctors to answer questions she has about the safety and effectiveness of the vaccine," the spokesperson stated.
Minaj was not happy. She took to Instagram Live to trash the White House in a video that lasted 14 minutes and 36 seconds. "Do y'all think that I would go on the internet and lie about being invited to the f--king White House?" she asked her 157 million Instagram followers, later adding, "You can't speak for the fear of the mob attacking you. If that doesn't give you chills up and down your f--king spine... This is scary! You should be able to ask questions about anything you're putting inside your body."
Article continues below advertisement
On her Instagram Story, the rapper claimed her Twitter account had been suspended as a result of posting a vaccine-related poll, but the company has reportedly denied taking any action against the rapper's account.
She then cited the workings of human rights activist and civil rights movement leader Malcom X, urging her followers to "stop pretending to love ppl with backbones."
Article continues below advertisement
While many of the artist's fans are disappointed in her behavior, others seem to think Nicki's just doing whatever she can to distract from the fact that her husband, Kenneth Petty, is facing a possible 10 years in prison for failing to register as a sex offender in the state of California.