Nicki Minaj Tells Meghan McCain To 'Eat S--t' For Criticizing Rapper's Wild Tweet About COVID-19 Vaccine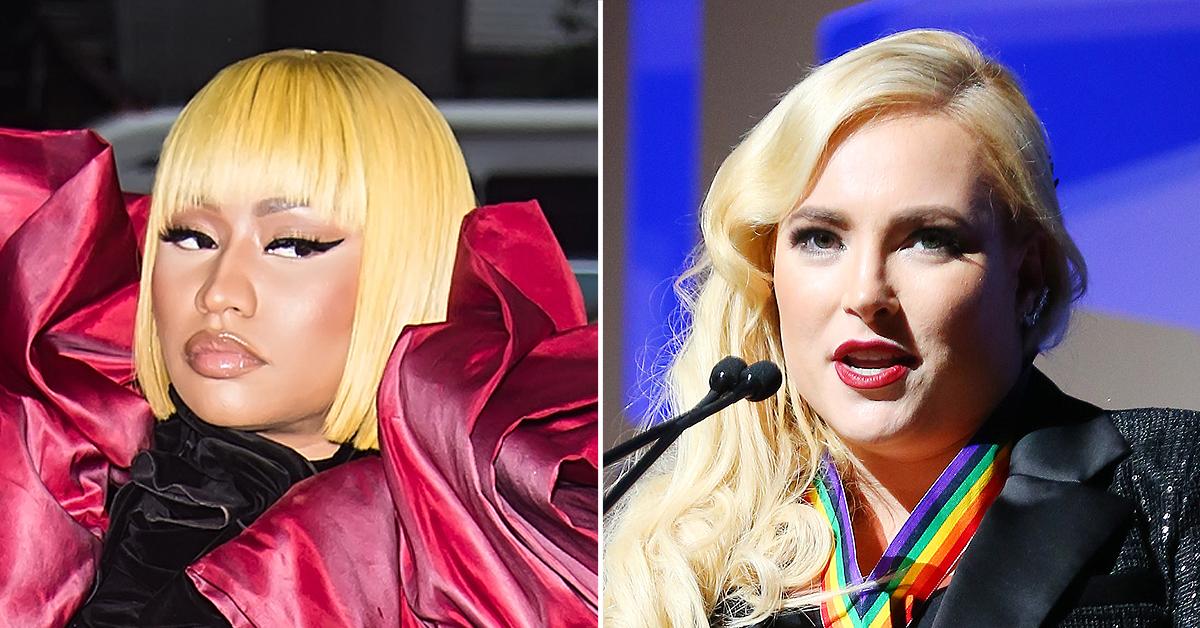 Article continues below advertisement
The 38-year-old Grammy-winning rapper told the 36-year-old conservative political pundit to "eat s--t" for criticizing one of the former's tweets about the COVID-19 vaccine.
On Monday afternoon, Minaj cautioned her 22.6 million Twitter followers with a horror story about her cousin's friend, who she says received the vaccine in Trinidad prior to his wedding day and became impotent.
"My cousin in Trinidad won't get the vaccine cuz his friend got it & became impotent. His testicles became swollen. His friend was weeks away from getting married, now the girl called off the wedding," she shared. "So just pray on it & make sure you're comfortable with ur decision, not bullied."
Article continues below advertisement
McCain mocked the tale by quote-retweeting it and writing, "That's entirely enough internet for today."
That's when Minaj encouraged her to ingest feces.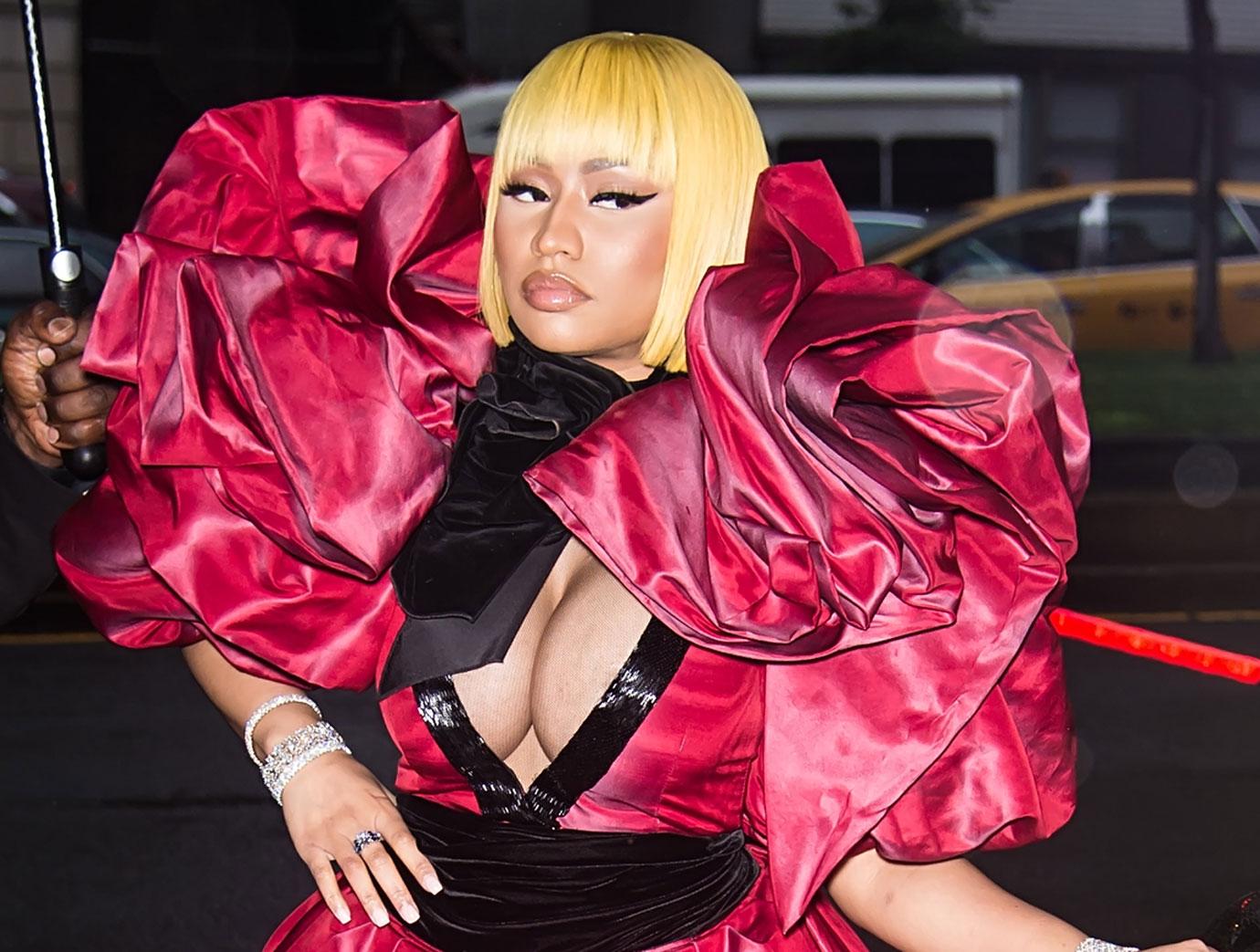 Article continues below advertisement
"You have an enormous platform and have just spread unimaginable vaccine hesitancy to your fans. Not only is it deeply irresponsible, it is very sad. I hope you talk to doctors and scientists ... like I did eventually. People are still dying from covid," Meghan fired back, adding the hashtag, "#TeamCardi."
"I didn't have a famous rapper losing her mind at me for not being an anti vaxxer on twitter on my 2021 bingo card, but here we are," the recently exited View co-host later joked.
Nicki spent most of Monday sparring online with people over several tweets she shared regarding the coronavirus and vaccine.
It all started when the new, first-time mom quote-retweeted a post that read, "Nicki's last public appearance was over a year ago [broken heart emoji]," and commented, "I have an infant with no nannies during COVID. Who mad? Not risking his health to be seen. One yaself."
Article continues below advertisement
After reports began circulating that the hip-hip star would no longer be attending the Met Gala, which took place Monday night in New York, she tweeted, "I was about to give yall way more than scraps but ykw. I'll talk to y'all next year. Ima leave the stu & go in the backyard & get in the pool with [bear emoji]. I can't get this time back with my pickney. God bless my real babies. Merry Christmas. Happy Thanksgiving. Happy Halloween."
It was in response to a fan who said they understood why the musician would be prioritizing her health and that of her son that she revealed she had actually recently contracted COVID.
"I was prepping for vmas then i shot a video & guess who got COVID?" explained Minaj. "Do u know what it is not to be able to kiss or hold your tiny baby for over a week? A baby who is only used to his mama? 'get vaccinated' Drake had just told me he got covid w THE VACCINE tho so chile."
Her mention of Drake was in reference to the fact that the fellow rapper said he contracted the virus after getting vaccinated. Nicki, who is unvaccinated, insisted to a fan that she "had the exact same symptoms as ppl with the damn vaccine."
Article continues below advertisement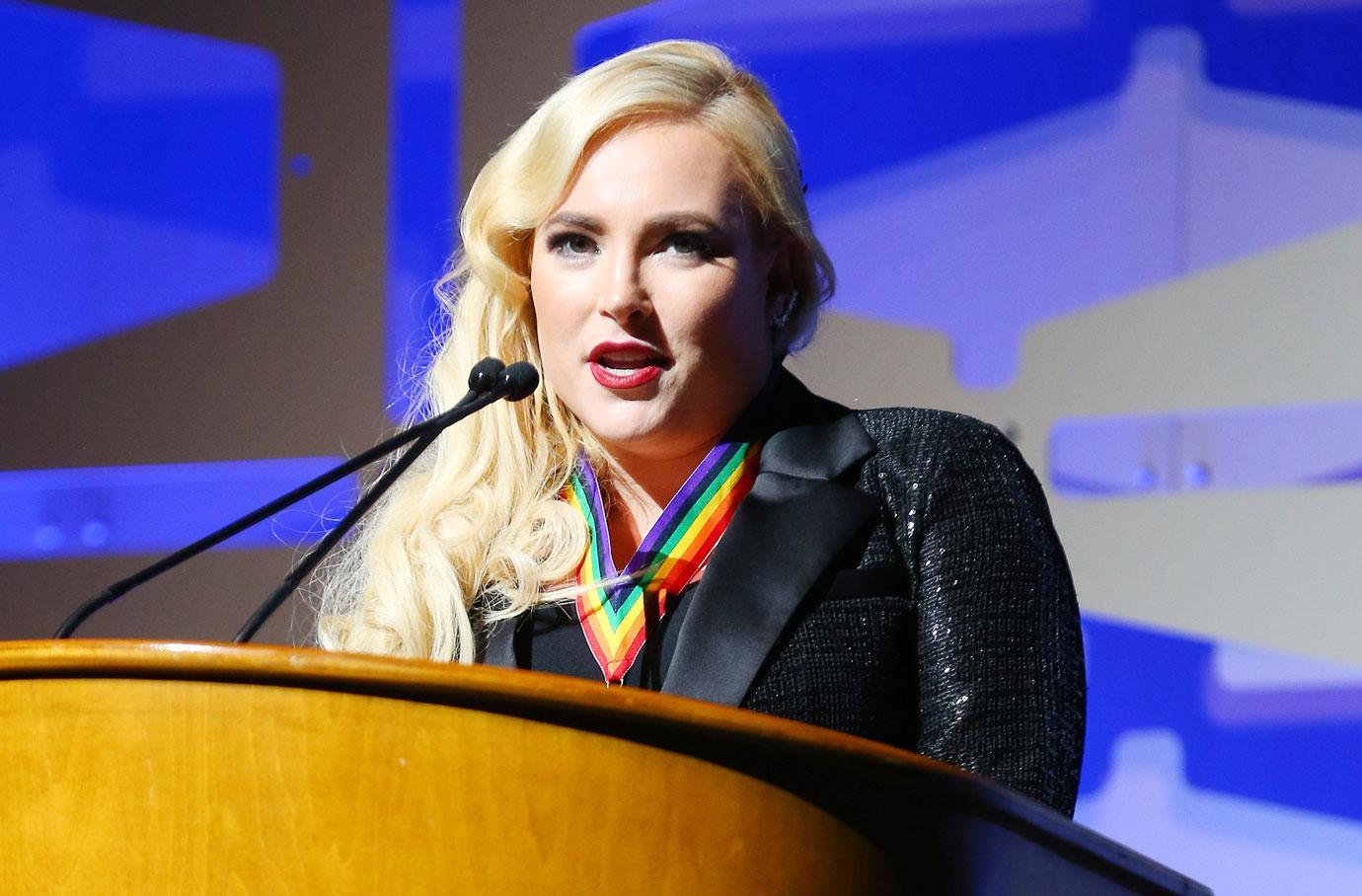 Unprompted, Minaj then told her followers that she would not be getting vaccinated simply to attend the Met Gala, which led to many celebrity entertainment publications running with the news.
"They want you to get vaccinated for the Met. If I get vaccinated it won't for the Met. It'll be once I feel I've done enough research," Nicki explained. "I'm working on that now. In the meantime my loves, be safe. Wear the mask with 2 strings that grips your head & face. Not that loose one."
Article continues below advertisement
One fan told Nicki they had to get vaccinated in order to keep their job, prompting the rapper to reply, "I know babe. A lot of countries won't let ppl work w/o the vaccine. I'd def recommend they get the vaccine. They have to feed their families. I'm sure I'll b vaccinated as well cuz I have to go on tour, etc."
Another fan told Minaj they got the shot and have not been infected.
"That's amazing babe. This is the norm," she replied.
Later, Nicki posted a poll containing the options "Pfizer," "Moderna," "Johnson & Johnson" and "Other," and asked her followers to vote for "which vaccine would you recommend."
One critic mocked the artist by asking if her poll counted as the "research" she had mentioned needing to do prior to making her decision.
"You have been tweeting about me for an hour. You not #Tide yet? Mad I'm my own person? Mad the internet can't scare me away?" the rapper replied to the critic. "It's always someone who looks like you. Polls are very much a part of research. Real experiences, Open dialogue, etc. Go put on your red nose clown tingz."
Article continues below advertisement
No one was more upset with the star than MSNBC correspondent Joy-Ann Reid, who put Minaj on blast during Monday's The ReidOut.
"You have a platform, sister, that is 22 million followers, OK? I have 2 million followers. You have 22 million followers on Twitter. For you to use your platform to encourage our community to not protect themselves and save their lives... My God, sister, you could do better than that," Reid fired off. "You got that platform. It's a blessing. It's a blessing that you got that, that people listen to you. They listen to you more than they listen to me! For you to use your platform to put people in the position of dying from a disease they don't have to die from? Oh, my God. As a fan, as a hip-hop fan, as somebody who was your fan, I am so sad that you did that. So sad that you did that, sister. Oh, my God."
Article continues below advertisement
Nicki shared a snippet of the viral moment and tweeted, "This is what happens when you're so thirsty to down another black woman (by the request of the white man), that you didn't bother to read all my tweets. 'My God SISTER do better' imagine getting ur dumb ass on tv a min after a tweet to spread a false narrative about a black woman."
She later noted, "The two white men sittin there nodding their heads cuz this uncle tomiana doing the work chile. How sad."
"Tomiana purposely chose to ignore these tweets & others. I wonder why," she added, sharing screenshots of her earlier tweets.
When someone pointed out that all anyone had to do was read through all of Minaj's posts to see what exactly she said about getting vaccinated, the musician wrote back, "Why would they bother to read when the lie is so juicy & provocative & got her dumb ass on tv. They got someone with black skin for a reason. They always use us against us."
But Nicki wasn't done. She then posted two screenshots: one was of a past tweet from Joy-Ann wondering if she could ever truly trust the CDC and/or FDA after "this broken, Trumpsit nonsense has infected everything; the other was of a story from 2018 that said the political commentator was accused of writing homophobic blog posts. "Reid at first said she was hacked, then apologized," the article stated.
"A lying homophobic [racial slur]," the rapper wrote alongside the screenshots. "I guess I can join in the reindeer games too right? Ppl can go on tv & lie on me, I can report on them, too right? Doesn't have to be truths. It can be half truths. Uncle Tomiana asked who on earth would trust the US FDA guys..."