Nick Cannon's Baby Mama Alyssa Scott Shares Previously Unseen Photos Of Pregnancy With Late Son Zen, As Heartbroken Parents Continue To Grieve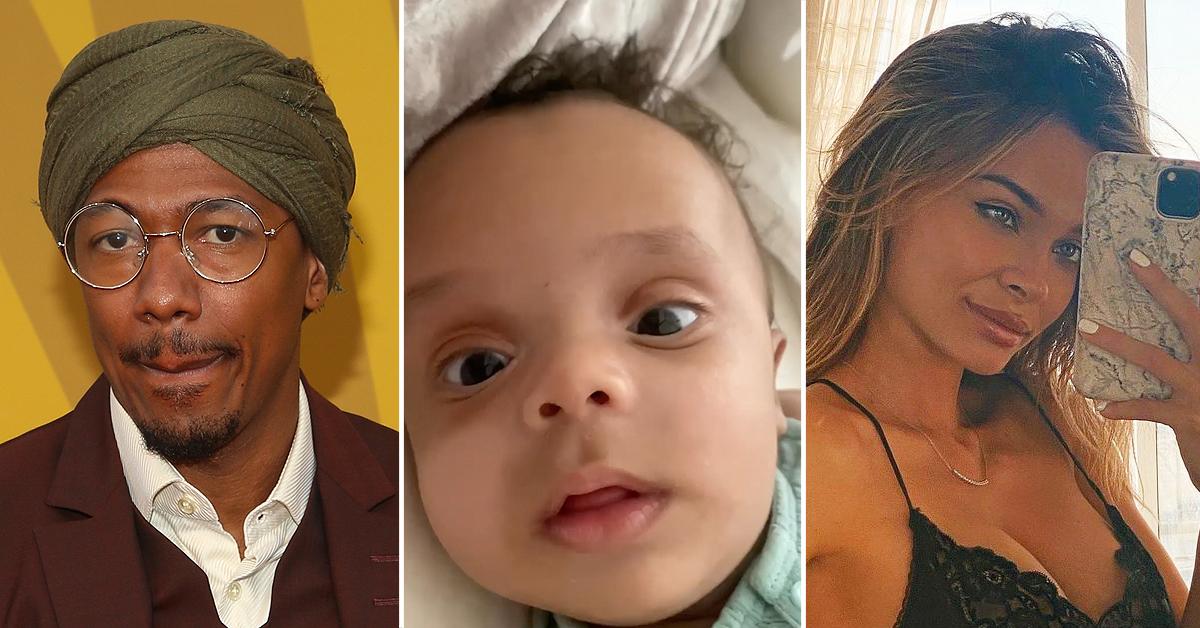 Nick Cannon's baby mama is continuing to grieve the loss of her baby boy by remembering happier times.
Article continues below advertisement
Taking to her Instagram in the predawn hours of Tuesday, the supermodel shared a previously unseen photograph of herself and the comedian when she was pregnant with Zen Scott Cannon, who passed away a little over a week ago at the age of 5 months.
The stunning black-and-white image indicates that the parents may have been romantically together at the time it was taken, given that they are so close to one another and touching intimately in the shot.
In the picture, a shirtless Nick is seen sitting atop a rock, embracing a pregnant Alyssa, who is leaning back and into him as he looks off into the distance. The model is seen staring lovingly up at the father of her second child, with the expression on her face being that of pure bliss.
Since Cannon broke the news to the world on his Dec. 7 episode of The Nick Cannon Show, he has been processing the devastating death by speaking openly about it with his audience, viewers and fans. He also got a tattoo in honor of his new "angel."
For her part, Scott has been sharing heartbreaking photos and videos of her sweet boy, breaking her silence on the tragedy a few days ago.
"Oh my sweet Zen. The soreness I felt in my arm from holding you is slowly fading away. It's a painful reminder that you are no longer here," she captioned a video of her late son and toddler daughter from a previous relationship. "I caught myself looking in the backseat as I was driving only to see the mirror no longer reflecting your perfect face back at me. When I close a door too loudly I hold my breath and wince knowing a soft cry will shortly follow. It doesn't come. The silence is deafening."
Article continues below advertisement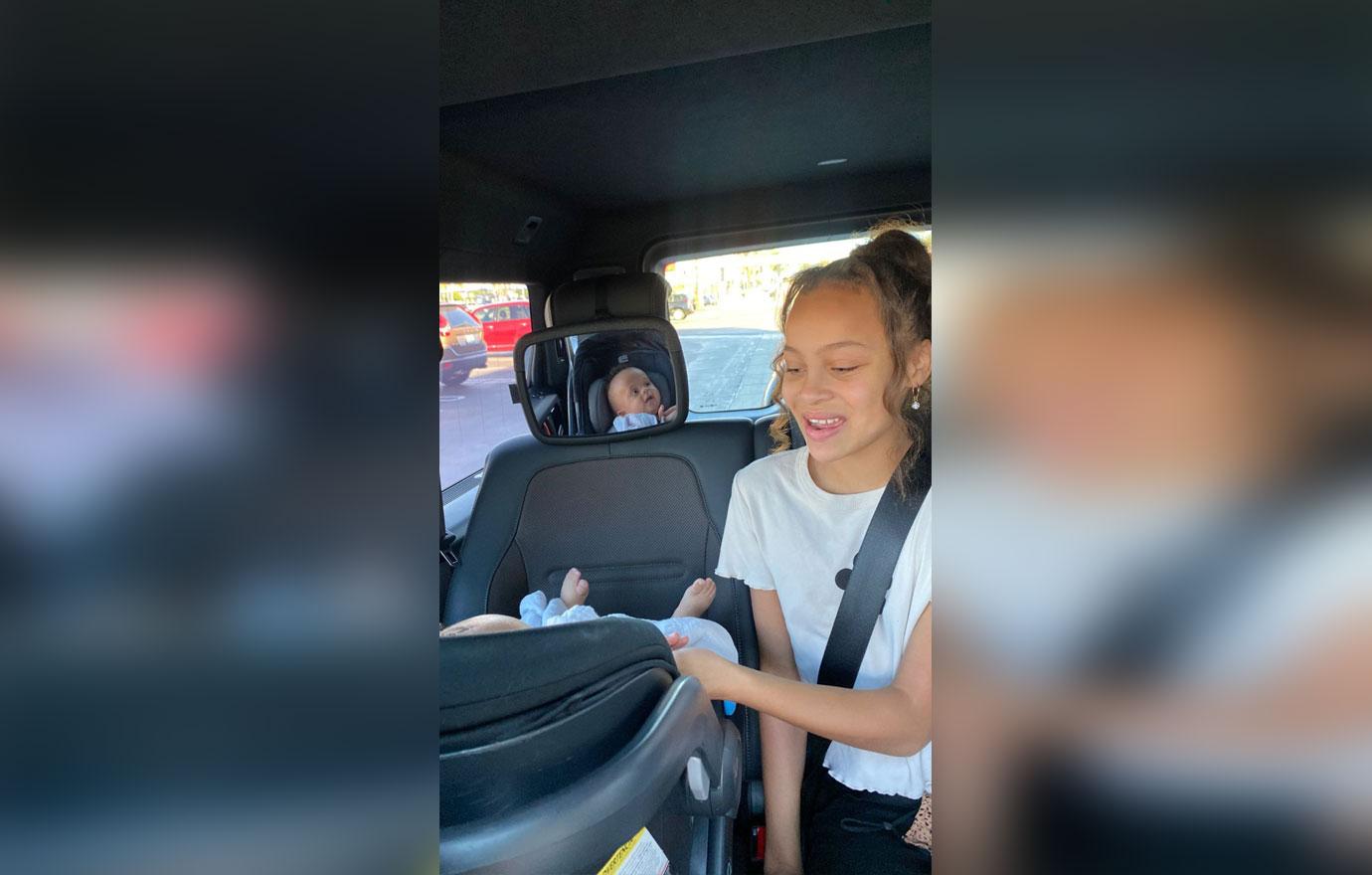 "These last 5 months we have been in this race together. We would hand the baton off to each other. You kept me going," she went on. "It would be the middle of the night and you would smile at me. A surge of energy would fill my body and pure joy would radiate from within me. We were a team, both determined to see it through."
"It feels unbearable running without you now. I can't. And in this moment I feel myself being carried. By your sister.. By God. By complete strangers encouraging me to not give up," she concluded. "It has been an honor and privilege being your mommy.. I will love you for eternity."
Article continues below advertisement
Alyssa gave birth to Zen on June 23. She and Nick kept his health issues private until he passed.
Detailing the unimaginable situation, Cannon told his audience and viewers that it wasn't until Zen was 2 months old that he and Scott felt something was off; they noticed that the baby's head seemed larger than what would typically be considered normal.
Initially, Nick said they suspected it was some sort of sinus issue, given that Zen had a slight cough and trouble breathing.
Unfortunately, doctors determined that fluid had started to build up in the child's head, prompting them to discover a malignant tumor that required immediate surgery.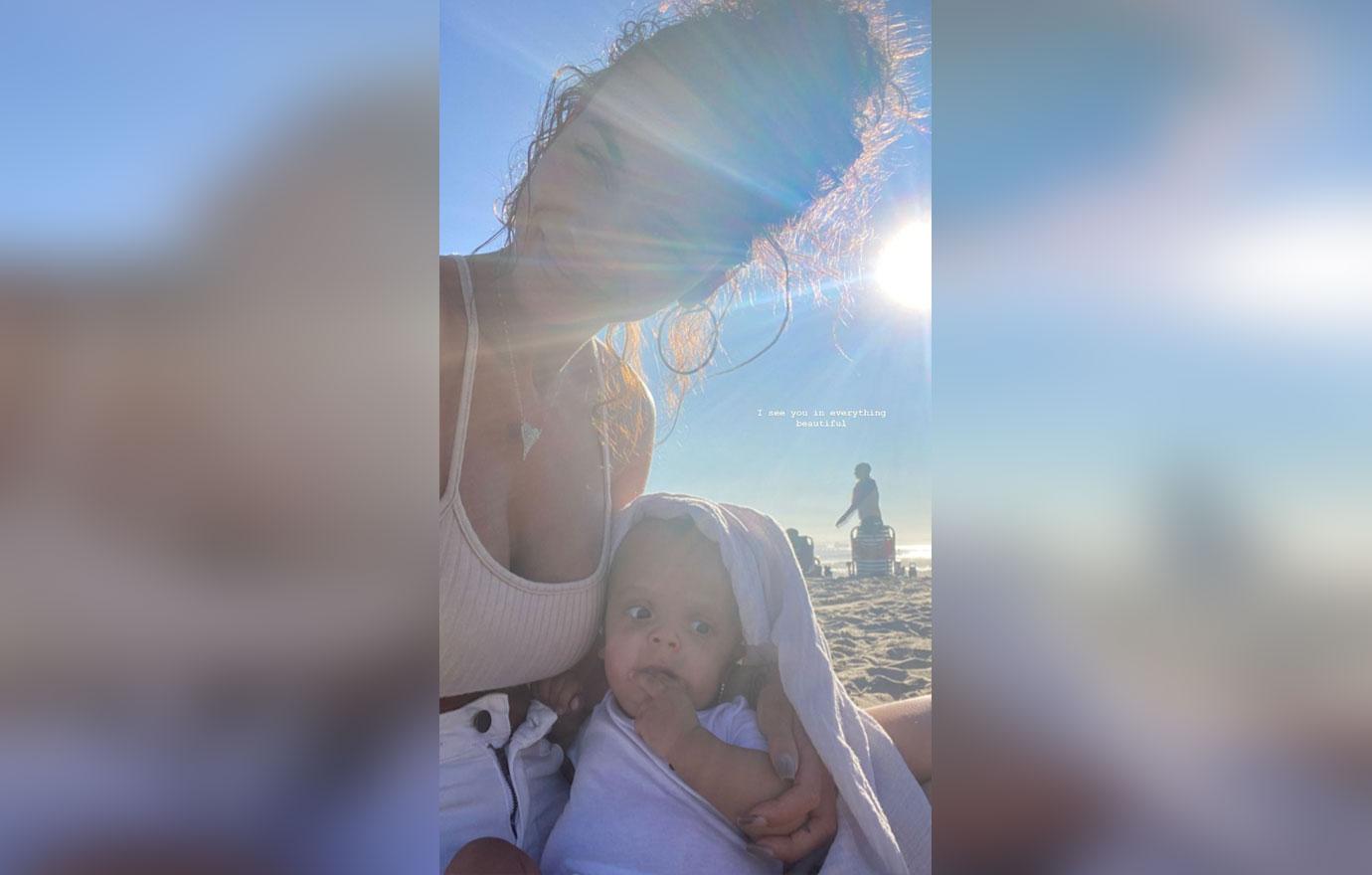 Article continues below advertisement
Cannon explained the tumor ended up growing and that things had begun to take a turn by Thanksgiving.
He broke down as he recalled spending last weekend in California with his baby boy. On Dec. 5, right before Zen took his last breath, Nick took him to see the ocean, where they watched the sunset together.
He praised Alyssa for her strength throughout the entire process and thanked the rest of his blended family for their support.
Article continues below advertisement
The 41-year-old media personality has six other children with three other women.
He was famously married to Mariah Carey from 2008 to 2016. Together, they had 10-year-old twins Monroe and Moroccan. He went on to have 4-year-old son Golden Sagon and 1-year-old daughter Powerful Queen with Brittany Bell. With Abby De La Rosa, he had his second pair of twins – Zion Mixolydian and Zillion Heir – this past June.
Less than two weeks later, Alyssa gave birth to Zen.