Neil Young Demands Spotify Remove His Music Over Joe Rogan's 'Disinformation'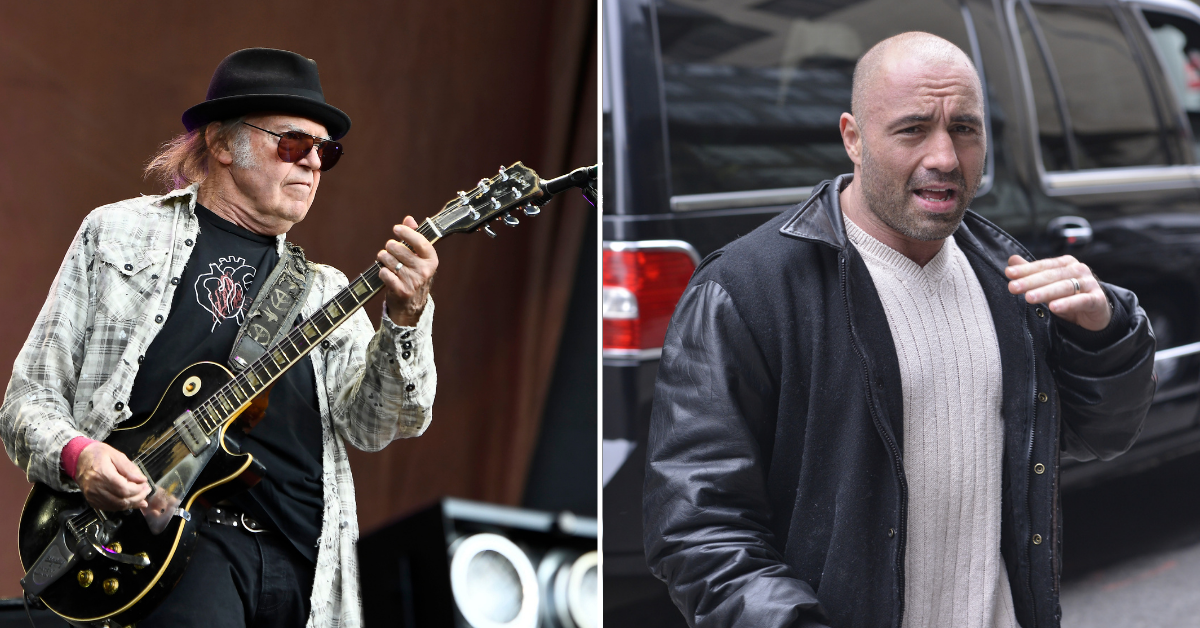 Neil Young is demanding Spotify remove his music from their streaming service in protest over the "disinformation being spread" by Joe Rogan on their platform regarding Covid-19 vaccines.
Article continues below advertisement
According to Daily Mail, the 76-year-old singer and songwriter reportedly wrote an open letter to his manager Frank Gironda and his record label Warner Bros. instructing them to have his music catalogue consisting of 72 studio and live albums removed from the music streaming giant.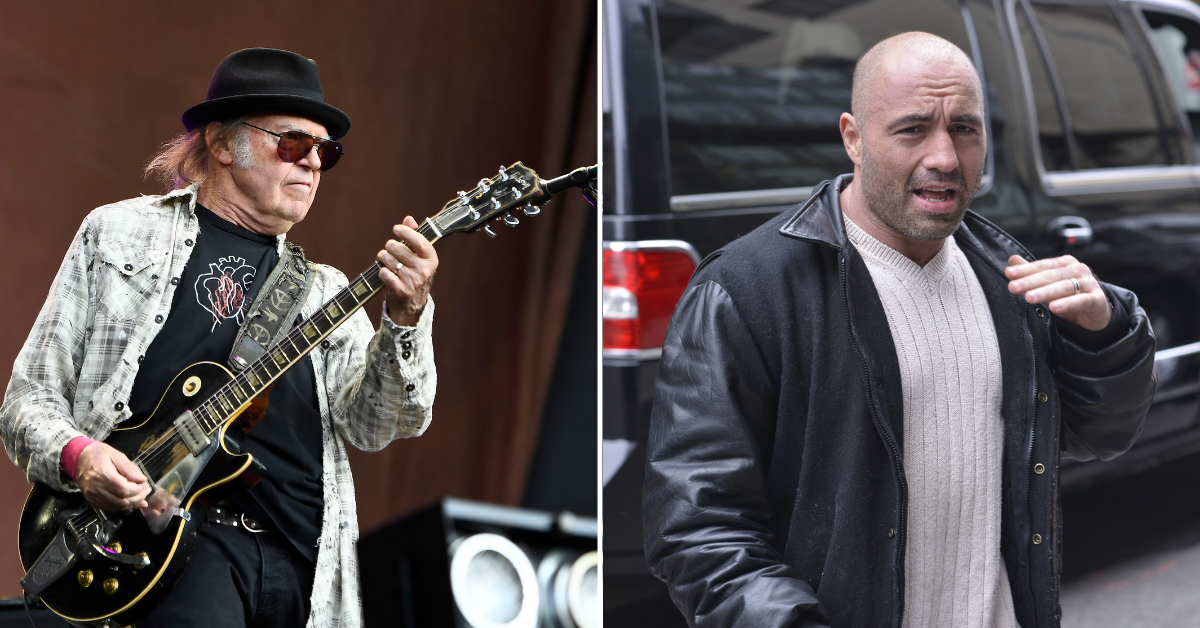 Article continues below advertisement
"They can have Rogan or Young. Not both," the Heart of Gold and Old Man singer wrote in the letter after calling out Rogan for his "spread of misinformation."
"With an estimated 11 million listeners per episode, The Joe Rogan Experience, which is hosted exclusively on Spotify, is the world's largest podcast and has tremendous influence," Young continued.
"Spotify has a responsibility to mitigate the spread of misinformation on its platform, though the company presently has no misinformation policy. I want you to let Spotify know immediately TODAY that I want all my music off their platform."
Article continues below advertisement
Although Young is the latest person criticizing the streaming service for their collaboration and partnership with Rogan, he is certainly not the first.
In December, 270 people – comprised of medical professionals, engineers, other podcasters, and teachers – called upon Spotify to put in a place a misinformation policy following a controversial episode of Rogan's podcast featuring Dr. Robert Malone.
Article continues below advertisement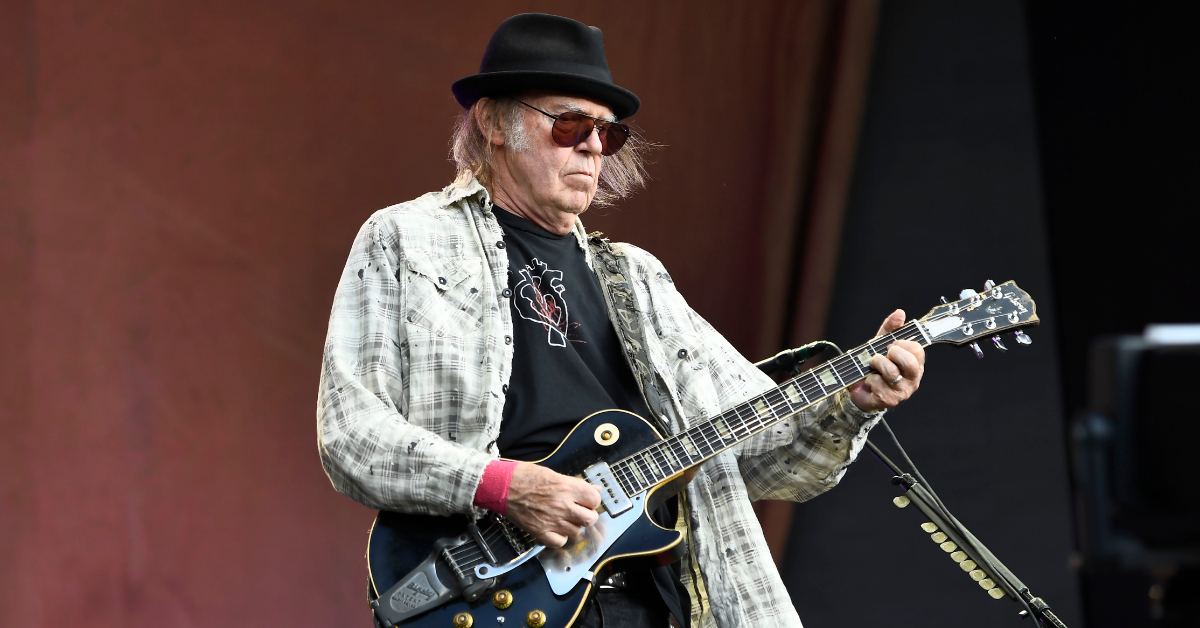 During the three-hour episode, Dr. Malone reportedly compared the United States and their vaccine mandate to that of Nazi Germany. He also claimed that today's society is suffering from a "mass formation psychosis" over the use of vaccines.
Article continues below advertisement
The controversial doctor also alleged that he helped create the technology utilized in the vaccine and claimed that pharmaceutical companies such as Moderna and Pfizer have "financial conflicts of interest" in their strong push for everyone to get vaccinated for the virus.
As RadarOnline.com previously reported, Rogan was criticized in the past after choosing to take the livestock de-wormer drug Ivermectin – among a whole slew of other random drugs – when he tested positive for Covid in August.
Article continues below advertisement
"I knew what was going on," Rogan alleged at the time. "So, I got up in the morning, got tested. It turns out I got Covid. So, we immediately threw the kitchen sink out of all kinds of meds. Monoclonal antibodies. Ivermectin. Z-pak. Prednisone. Everything. I also got an Anti-Viral drip and a vitamin drip. I did that three days in a row, and here we are on Wednesday, and I feel great."
The 54-year-old comedian also told the listeners of his podcast not to get the vaccine if they were young and healthy, and even allegedly provided consultation to Aaron Rodgers when he tested positive for Covid in November.