Mindy Kaling Spotted On Dinner Date With Ex-Boyfriend/Rumored Baby Daddy B.J. Novak
The Office stars Mindy Kaling and B.J. Novak were spotted on a cozy dinner in Hollywood with the two looking like a couple even though they claim they haven't dated in years.
The 42-year-old actress was photographed arriving at dinner with her former boyfriend on Sunday. The two hit up Craig's in Hollywood for an expensive dinner at the paparazzi-infested restaurant.
Article continues below advertisement
Mindy looked stunning as she rocked a simply blue sweater with a crisp pair of denim pants. BJ looked stylish in a blue jacket with a pin-stripped shirt and a pair of extra white sneakers.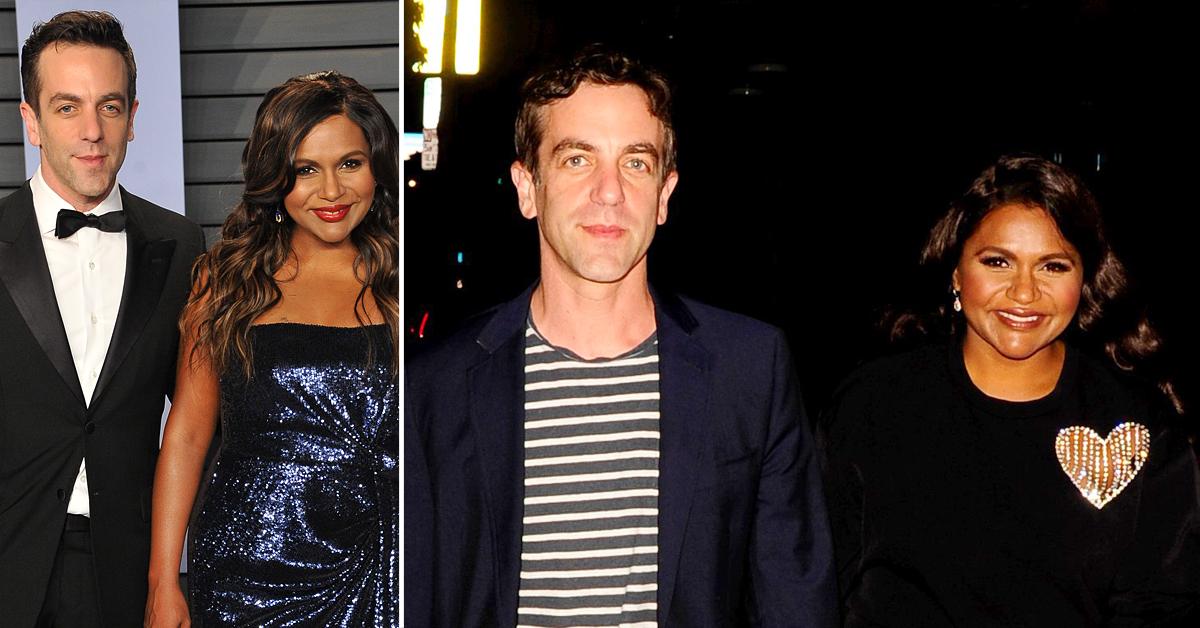 Article continues below advertisement
Mindy and B.J. claim to be extremely close friends who only dated between 2004 and 2008. The two are often hanging out together and are constantly praising the other in public.
Despite Mindy's semi-denials, many people believe B.J. may be the father to the actress' two children. She welcomed a daughter named Katherine in 2017. She then had a second child, a son named Spencer, secretly during the pandemic in 2020.
Article continues below advertisement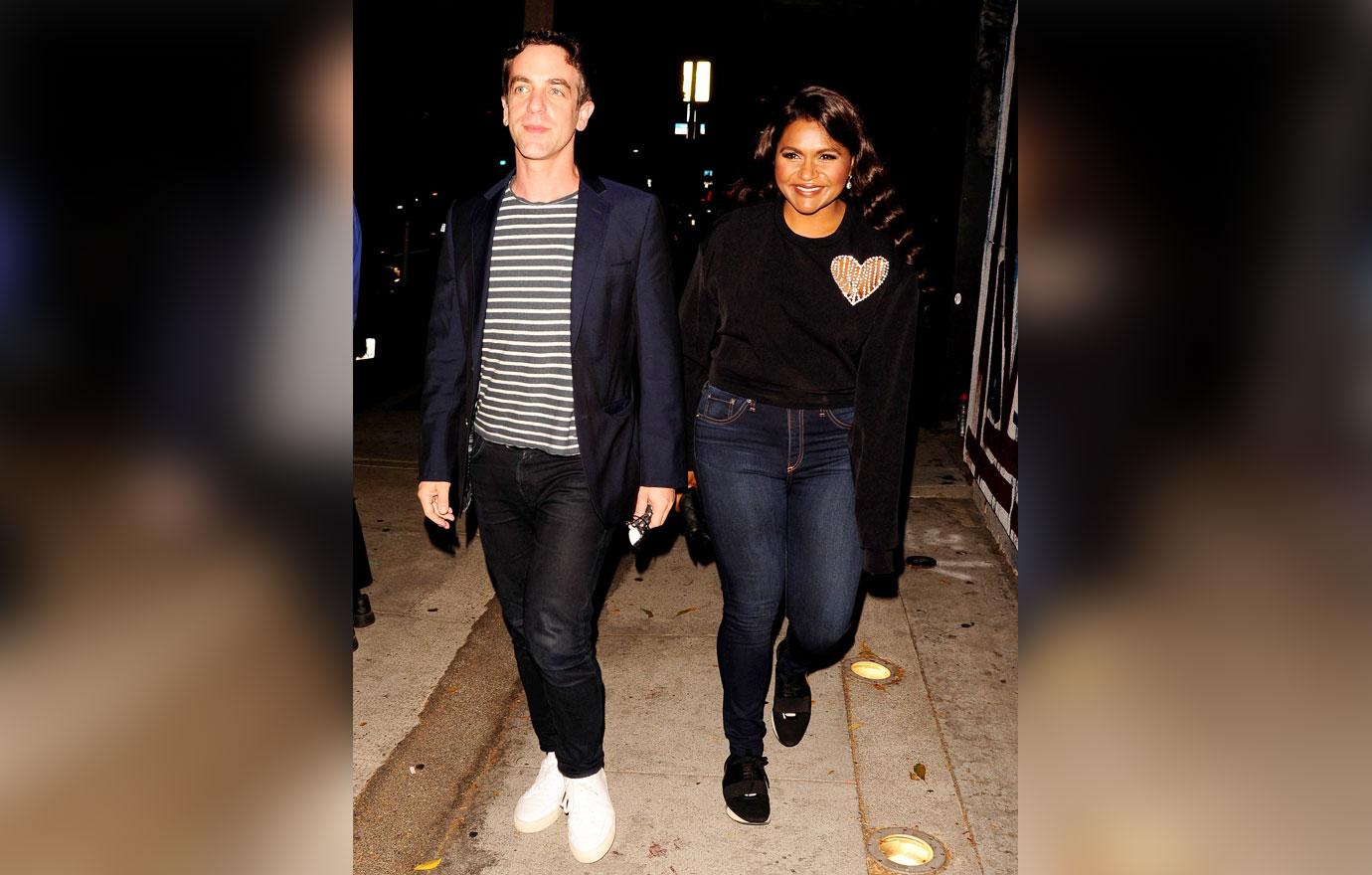 Previously, a source close to Mindy said, "Keeping it private was easier this time because of quarantine. All of her work was done through Zoom."
Article continues below advertisement
Mindy has never revealed the identity of her children's father and is extremely cautious about posting photos of her kids on social media.
Despite many people thinking B.J. is the dad, Mindy has said, "The truth is that B.J. is so much more like family now than a platonic friend. He's the godfather to my daughter, he comes over like once a week. Sometimes he'll come over just to hang out with her."
Article continues below advertisement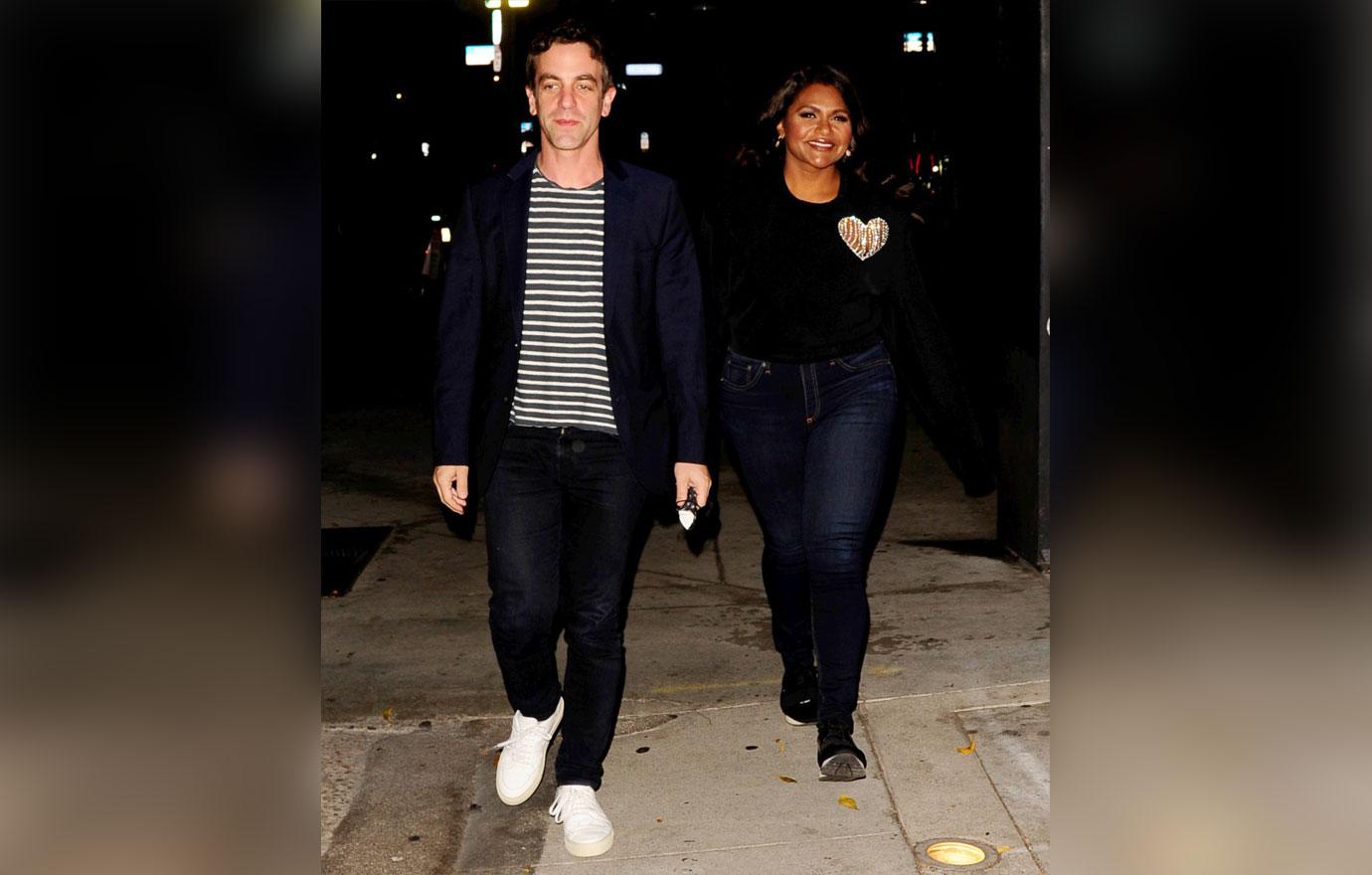 As RadarOnline.com previously reported, B.J. Novak is not listed on the birth certificate for Spencer but instead, Mindy did not list any father's name.
Article continues below advertisement
Earlier this year, B.J. was asked about working with his The Office costars in the future. He said, "Of course, I'd always love to reunite with Steve Carrell and of course Mindy Kaling. I'd love to someday do something with her, but we're worried that we would fight too much making it."