Meghan Markle's Private Text Messages Released, Duchess Accused Royal Family Of 'Constantly Berating' Prince Harry Over Her Disgruntled 'Daddy' Thomas
Meghan Markle didn't hide her displeasure for her royal in-laws and accused them of "constantly berating" her husband, Prince Harry.
Article continues below advertisement
The 40-year-old Duchess of Sussex's private text messages and emails have just been made public, showing she fought tooth and nail for her man against his famous family.
In written communication, she claims the only reason they began "berating" Harry was when her father, Thomas Markle, threw the Monarchy under the bus.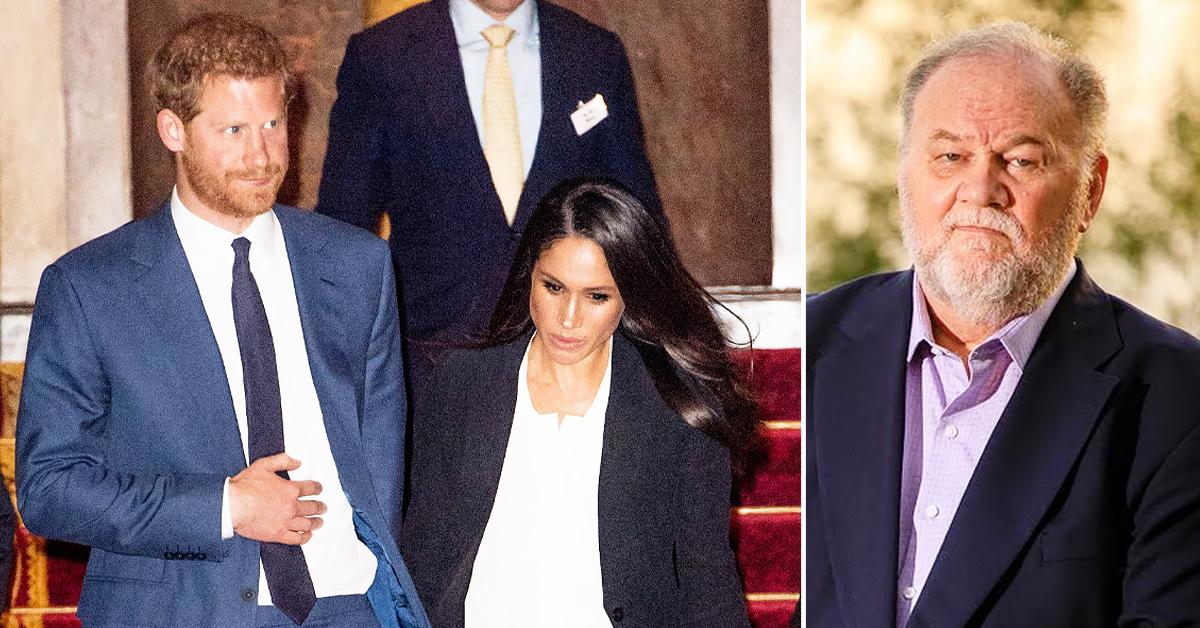 Article continues below advertisement
A trove of Meghan's texts and emails to top royal staffers has been turned over to the Court of Appeal by aid Jason Knauf. He was the communications secretary that Meghan and Harry shared with Kate and William.
Knauf has accused Harry's wife of using bullying tactics inside the palace. He's been dragged into a lawsuit between Meghan and The Mail on Sunday over a letter she sent her dad, in which she begged him to stop talking to the media.
Writing about the drama that ensued between the couple and Harry's family over her father's loose lips, Meghan wrote: "The catalyst for my doing this [sending the letter] is seeing how much pain this is causing H [Harry]. Even after a week with his dad and endlessly explaining the situation, his family seem to forget the context - and revert to 'can't she just go and see him and make this stop?"
She also explained why she decided to write her estranged dad a note.
"They fundamentally don't understand so at least by writing H will be able to say to his family...'she wrote him a letter and he's still doing it.'"
Article continues below advertisement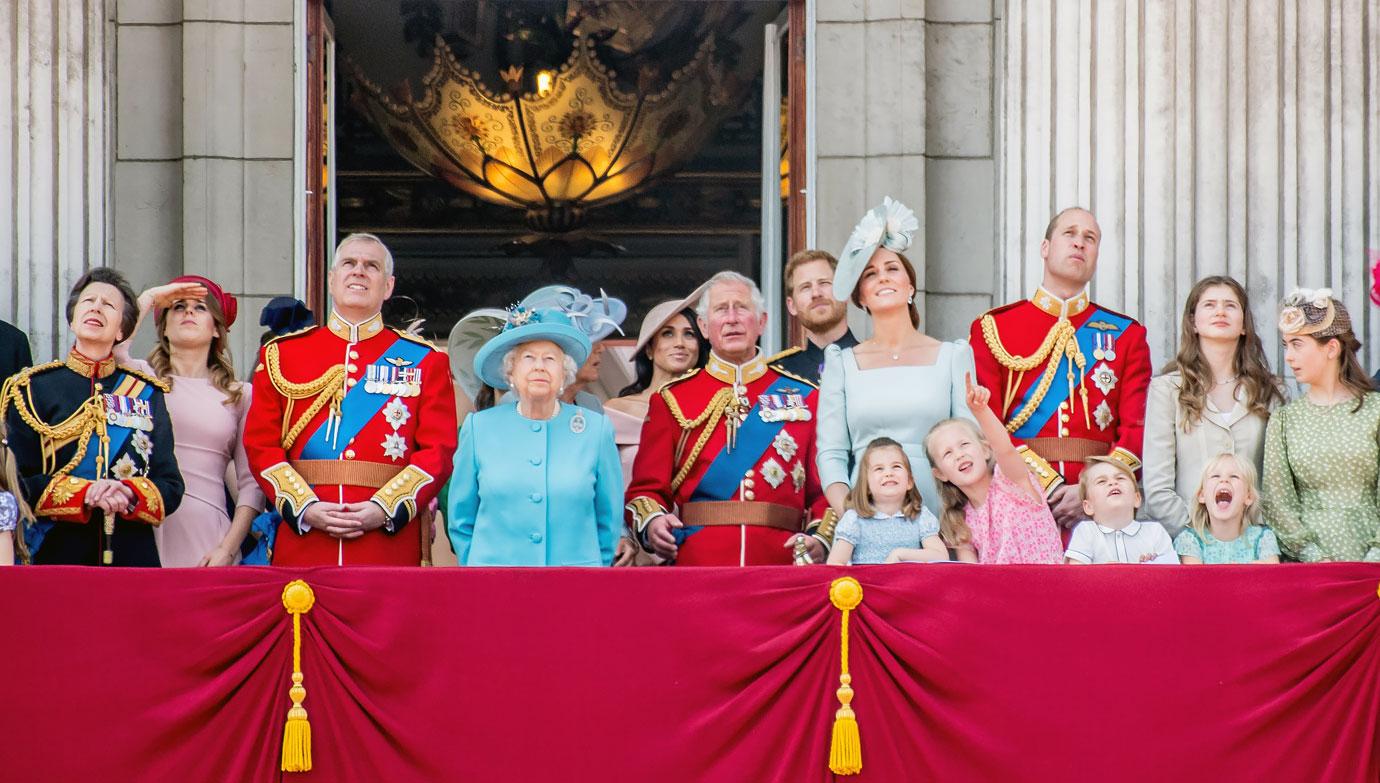 "By taking this form of action I protect my husband from this constant berating, and while unlikely perhaps it will give my father a moment to pause," Meghan continued. She also acknowledged — due to Thomas' habit of speaking to the press — that the media would get their hands on the letter.
"Obviously everything I have drafted is with the understanding that it could be leaked so I have been meticulous in my word choice but please do let me know if anything stands out for you as a liability," she wrote.
Article continues below advertisement
In the note, which was leaked on The Mail in February 2019, Meghan pleaded with her dad to put an end to all negative interviews. In fact, she wanted Thomas to stop talking, period.
Meghan later sued The Mail for breach of privacy and copyright.
In her witness statement, Meghan went for her in-laws' jugulars.
"I had privately endured the media onslaught surrounding my father with the support of my husband and [Jason Knauf], in his capacity of our Communications Secretary," she said in the statement, which was introduced to the Court of Appeals.
"But it was only when my father began criticizing the Royal Family (including in a long interview published by [The Mail on Sunday] on 28 July 2018) that senior members of the family and their advisers expressed their concern over the public attacks, and expressed their desire to have them stopped."
Article continues below advertisement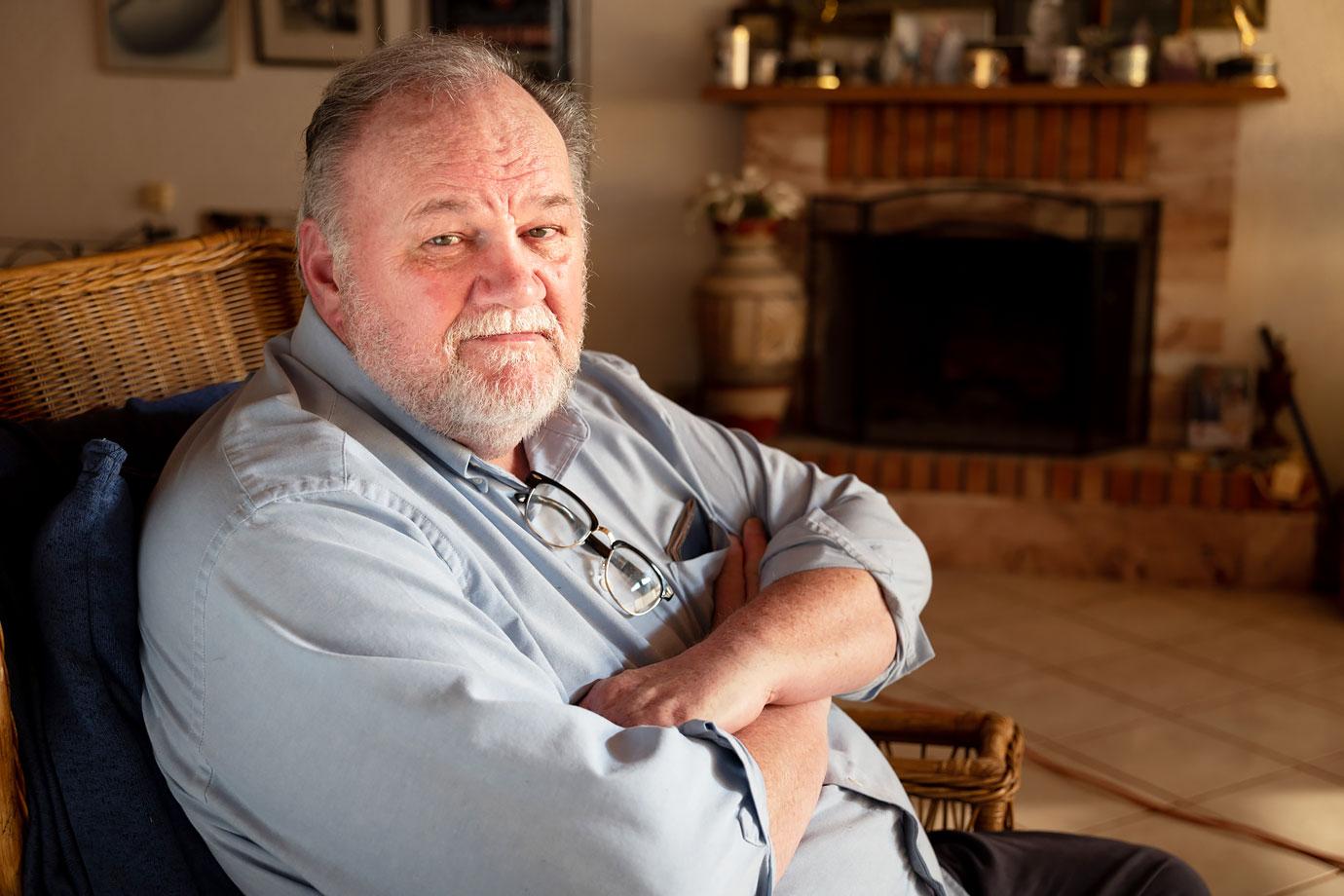 "I was especially sensitive to this as I had very recently married into the family and was eager to please them," Meghan continued.
"It is correct that (as I said in my texts to Mr Knauf) the situation was putting significant pressure on my husband (both externally and by his family), and I felt strongly that I needed to do something about it," she added. "I felt that, even if my attempt to stop my father talking to the media failed, at least my husband would be able to say to his family that I had done everything I could to stop it."
Article continues below advertisement
Knauf also gave a witness statement, in which he explained why Meghan allegedly called Thomas "Daddy" in the letter, despite their estranged relationship.
"She also asked a specific question regarding addressing Mr Markle as 'Daddy' in the letter, saying 'given I've only ever called him daddy it may make sense to open as such (despite him being less than paternal), and in the unfortunate event that it leaked it would pull at the heartstrings,'" she reportedly said.
Of course, that backfired.
Meghan originally came out victorious against the UK tabloid; however, The Mail on Sunday appealed. The case will continue over three days, with a verdict expected in the next coming weeks.
If the tabloid wins, they will face off with Meghan in a trial.