Exclusive Details
Megan Thee Stallion Spends Valentine's Day With BF Pardi Weeks After Scrubbing Him Off Her Instagram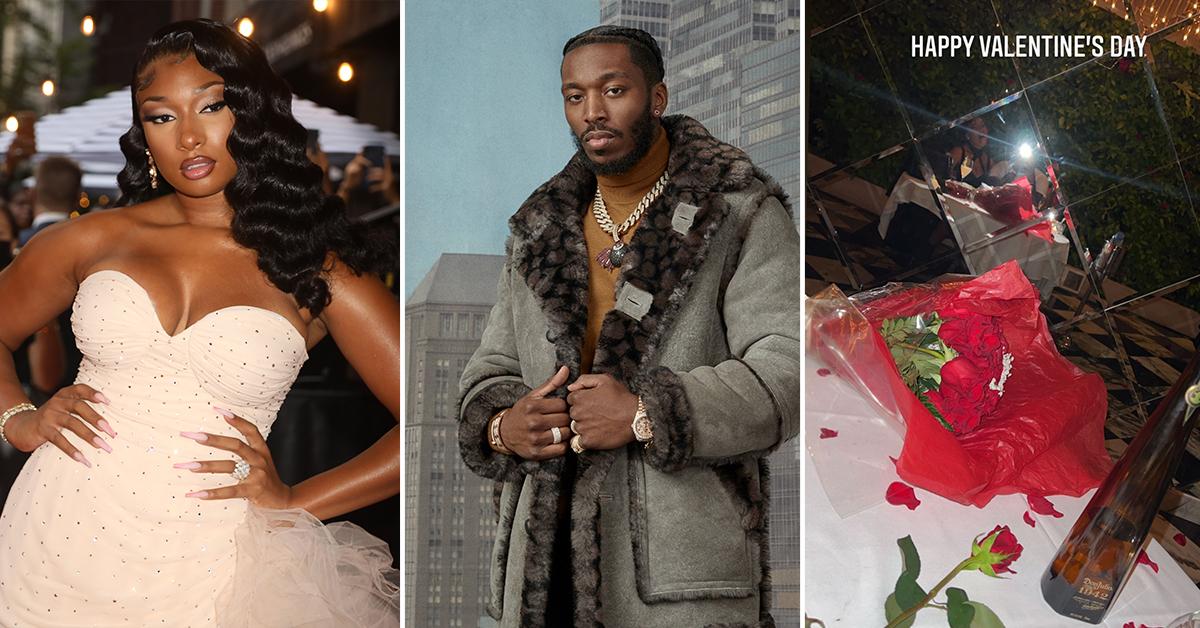 Megan Thee Stallion is shutting down all talk that she split with her longtime boyfriend Pardi.
On Valentine's Day, the Savage rapper's man posted a flirty photo of the two enjoying a private dinner together.
Article continues below advertisement
In the snap, Megan can be seen from across the room posing with her tongue out. She was rocking a dominatrix-inspired black dress while Pardi wore a crisp white t-shirt.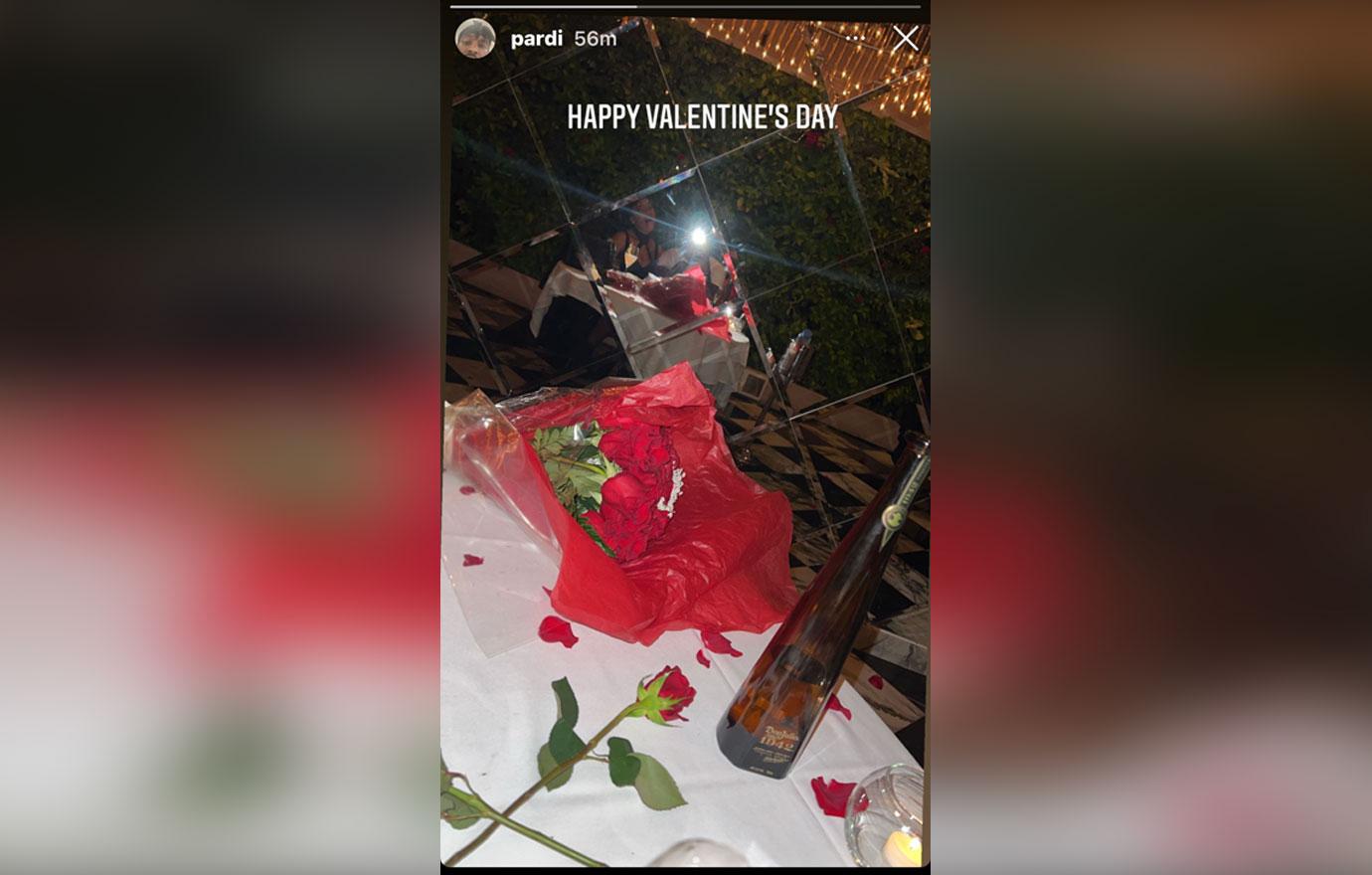 Article continues below advertisement
A bouquet of red roses and a bottle of Don Julio is seen spread out on the table for the couple.
The V-Day date is the first time we've seen the two together in months. Many believed they were over after Megan decided to delete all photos and videos of Pardi from her Instagram back in December.
Article continues below advertisement
In January, Pardi decided to address the situation after seeing stories float around about their alleged breakup and claims that he ended it because of Megan's "temper."
Pardi said the rumors of Megan's behavior were untrue. He called out those questioning his relationship claiming "y'all imaginations run."
Article continues below advertisement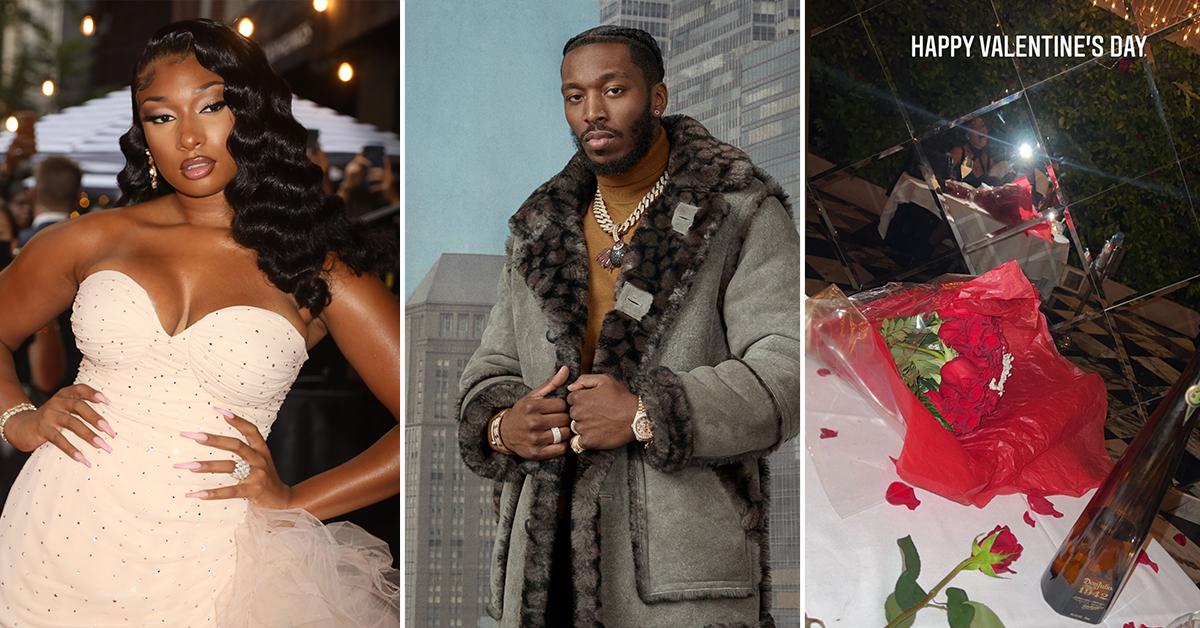 MORE ON:
Megan Thee Stallion
He wrote, "Stop this cap nobody puttin hands on nobody (At least not in that way)."
"Been seein the break up rumors and was lettin y'all imaginations run. But y'all gettin too crazy. Ain't give ni--as a story so they made one. We really been on it double time," Pardi ended.
Article continues below advertisement
The romantic dinner is a sign that two are back on track — even though Megan didn't post the same photo on her Instagram feed.
Megan could use some happiness as she's still preparing to deal with the upcoming Tory Lanez criminal trial. She is likely to be called to testify in court about the situation as the pint-sized rapper attempts to avoid being thrown in jail.
Article continues below advertisement
Tory is accused of shooting and striking Megan's feet following an alleged argument in the car. The two were traveling in an SUV with Megan's friend Kelsey in the early morning after a party in the Hollywood Hills.
The rapper is facing several charges related to the incident. He hired powerhouse attorney Shawn Holley to fight the case. Last year. Holley started to present her client's defense and appears to be pointing the blame for the shooting on others present on the night in question.