Shocking Video Shows Megan Fox Being Rushed To Safety Amid MGK & Conor McGregor's Scuffle On VMAs Red Carpet, MMA Fighter Doubles Down On 'Vanilla Boy Rapper'
Megan Fox was seconds away from being caught in a scuffle between her boyfriend and a professional MMA fighter.
Article continues below advertisement
Shocking video of the unlikely physical altercation that erupted between Machine Gun Kelly and Conor McGregor during Sunday night's Video Music Awards red carpet shows security personnel immediately jumping into action to whisk the actress away to safety as soon as hands started to fly.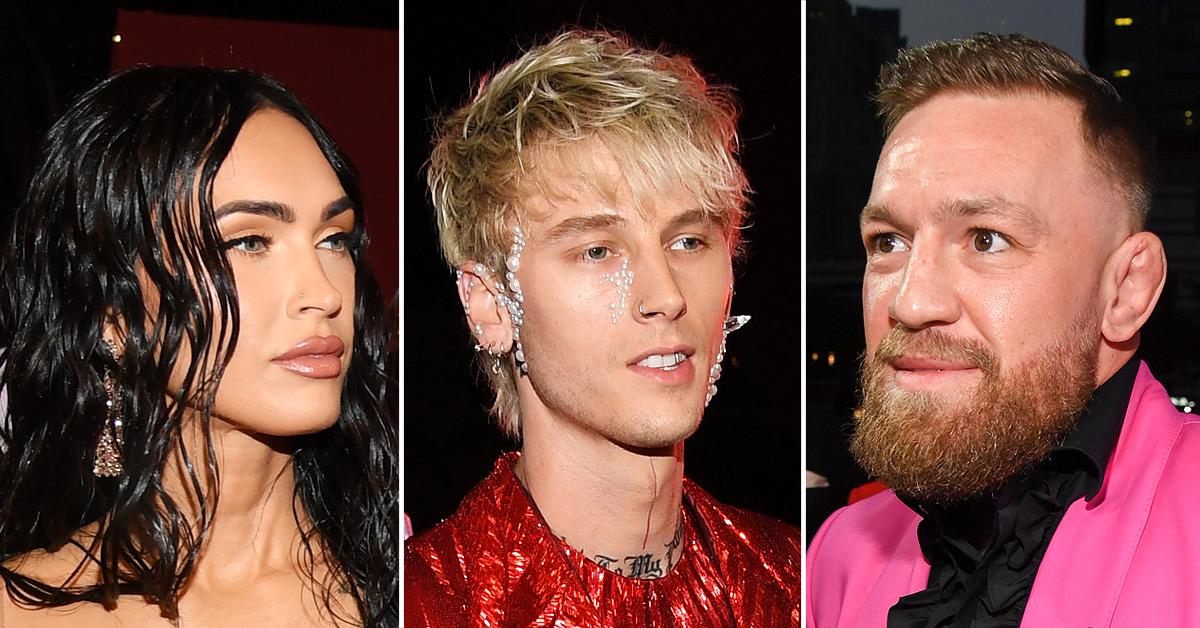 Article continues below advertisement
A fan within eye- and earshot filmed the moments leading up to the brawl in sideline-view footage obtained by the Jasmine BRAND that showed McGregor, who was easy to spot in his hot pink sport coat, attempting to infiltrate where Kelly, Fox and their gaggle of people were standing.
"Get him out of here. Get him the f--k out! What are you guys doing?" a woman was heard shouting, before McGregor came back and appeared to charge the group.
A collective, "Ohhh!" was heard coming from the fans who were watching the events unfold in real time.
All of a sudden, there was a burst of movement among MGK and Megan's crew, as a man was heard yelling, "Run, run, run!"
Screams emerged from the quickly dispersing group of people as well as the crowd of intrigued onlookers.
That's when a woman was heard shouting, "Where's Megan? Where is Megan? Where is Megan?!" as two women, presumably security, rushed in front of the camera's view in search of the actress.
Eventually, a female security guard emerged with her arm around Fox's waist, leading her away from the drama. "Go this way. Go this way. Get her out this way. Get her out this way," another woman was heard saying.
Article continues below advertisement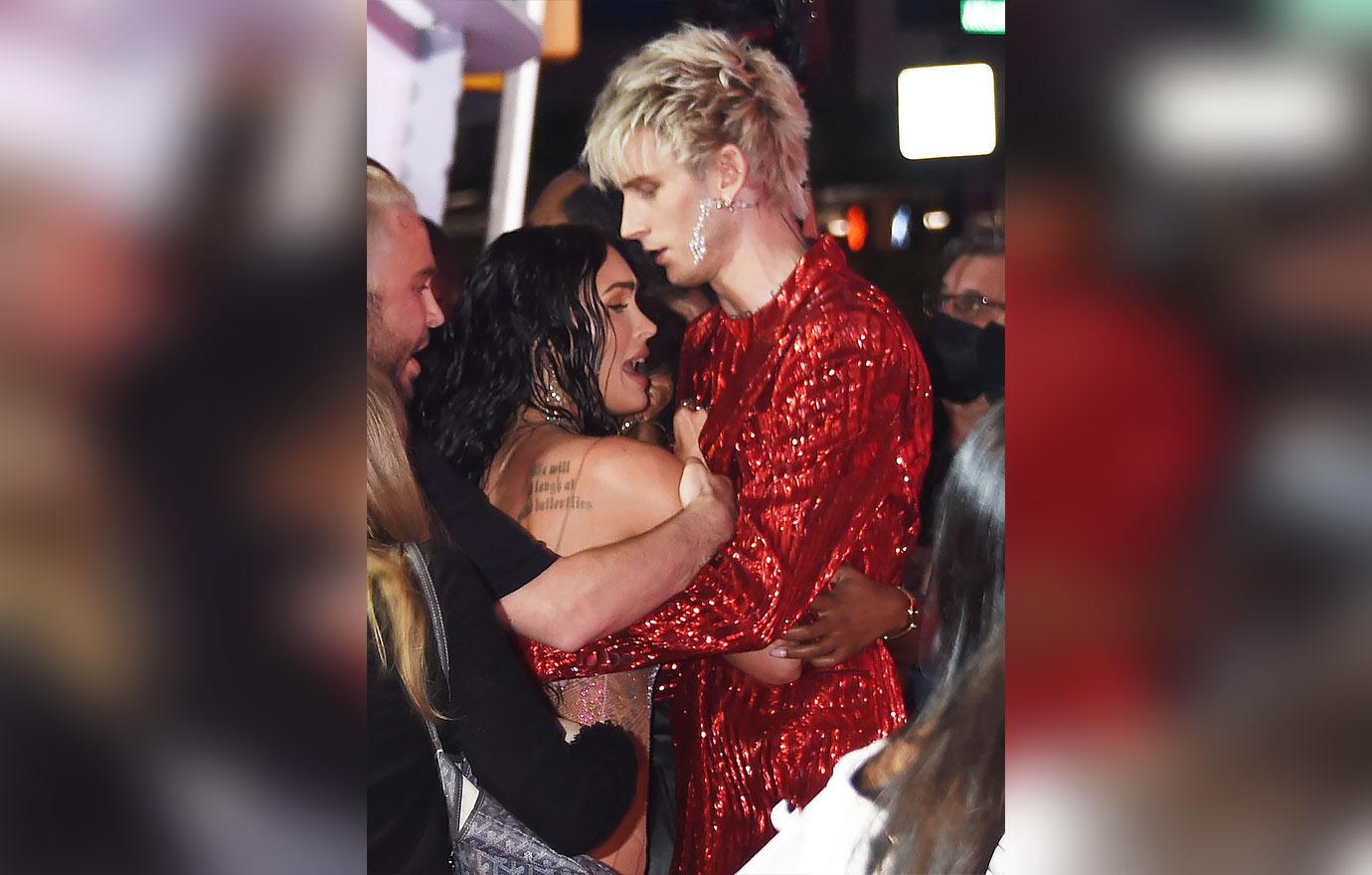 Fox and her team of security as well as Kelly and his team of security were all reunited and pushed up against the railing that separated the fans from the red carpet.
"Guys, back up, back up, back up, back up, back up, back up, back up! All the way back," a guard was heard shouting at them as they crowded into the small space.
Article continues below advertisement
Photos and additional videos of the incident showed that a closed-fist McGregor seemingly tried to swing at Kelly before throwing his drink at the musician from several feet away, soaking everyone in proximity.
Eyewitnesses said the fighter and musician "exchanged some words," while other reports claimed things got heated after MGK's people denied Conor's request to be photographed with the singer. That's when McGregor allegedly stumbled, spilled part of his drink and threw the remainder at Kelly.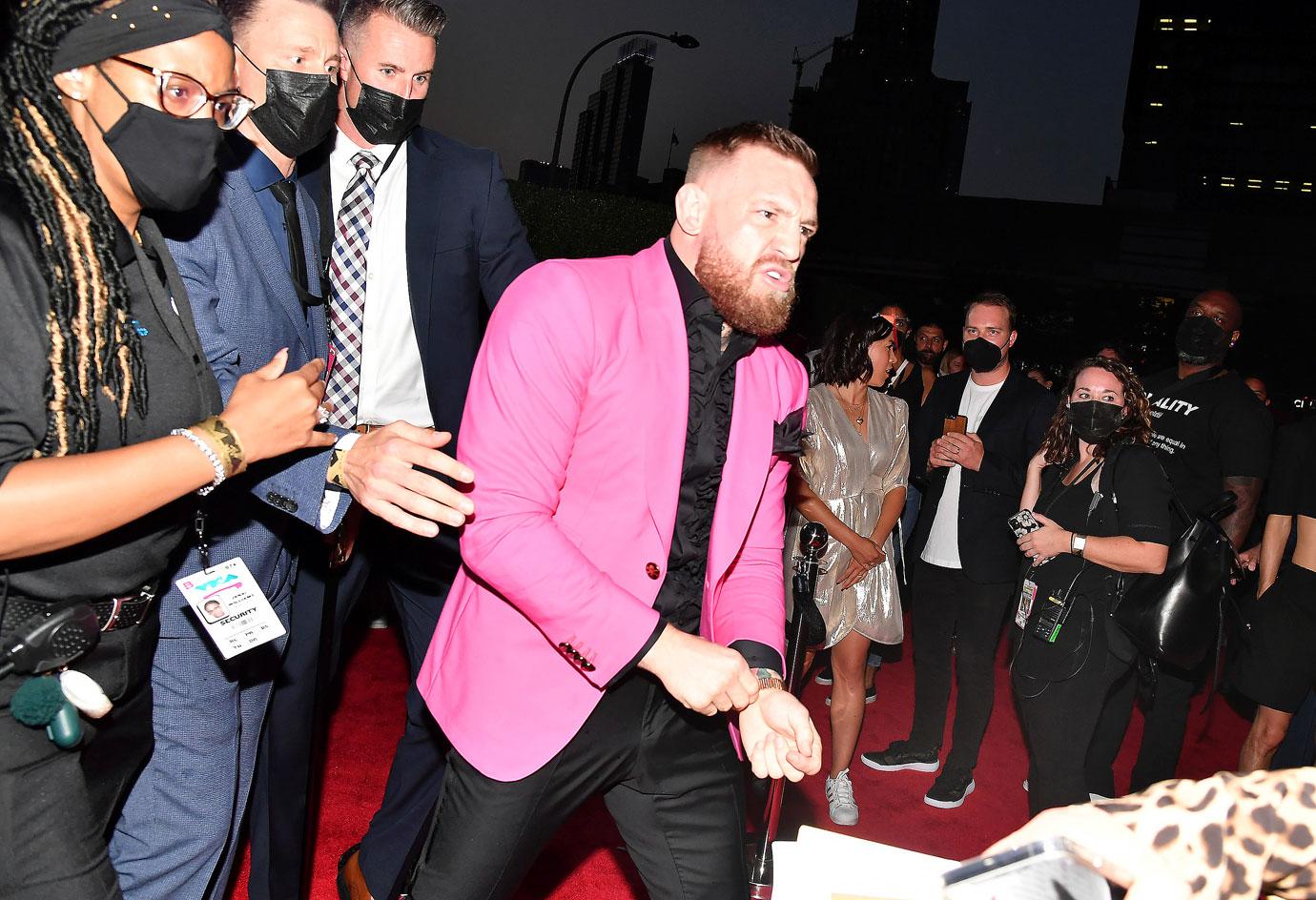 Article continues below advertisement
Another eyewitness told Variety that McGregor was trying to approach Kelly when he was stopped and pushed by the artist's security. In response, MGK allegedly "sort of snarled" at Conor, which is when the fighter "fell back and dropped his cane." He apparently yelled something along the lines of "that f--king punk punched me" and was so angry that he was "ready to throw fists."
However, later on while backstage, Conor insisted that "nothing happened."
"Absolutely nothing. I don't know. He showed up, and I don't know. I don't know the guy," he told Entertainment Tonight.
"Nothing happened with me, I only fight real fighters, people that actually fight, you know what I mean," he continued. "I certainly don't fight little vanilla boy rappers. I don't even know the guy. I don't know anything about him, except that he's with Megan Fox."
Article continues below advertisement
Following the blowup, a reporter for Variety tried to ask MGK about it, but he had no interest in discussing the matter.
"Someone just told me you had a little scuffle with Conor McGregor on the carpet. What happened?" the correspondent asked.
Instead of answering the question, Kelly let out an exasperated grunt and smacked the microphone away. He then grabbed Fox's hand and walked off, leaving his girlfriend to awkwardly smile and explain as she was being dragged away, "We're not allowed to..."
Meanwhile, McGregor's rep told Page Six that "Conor only fights fighters."