Martha Stewart Macks On 'Cute' Pete Davidson At Nobu, Kim Kardashian Nowhere In Sight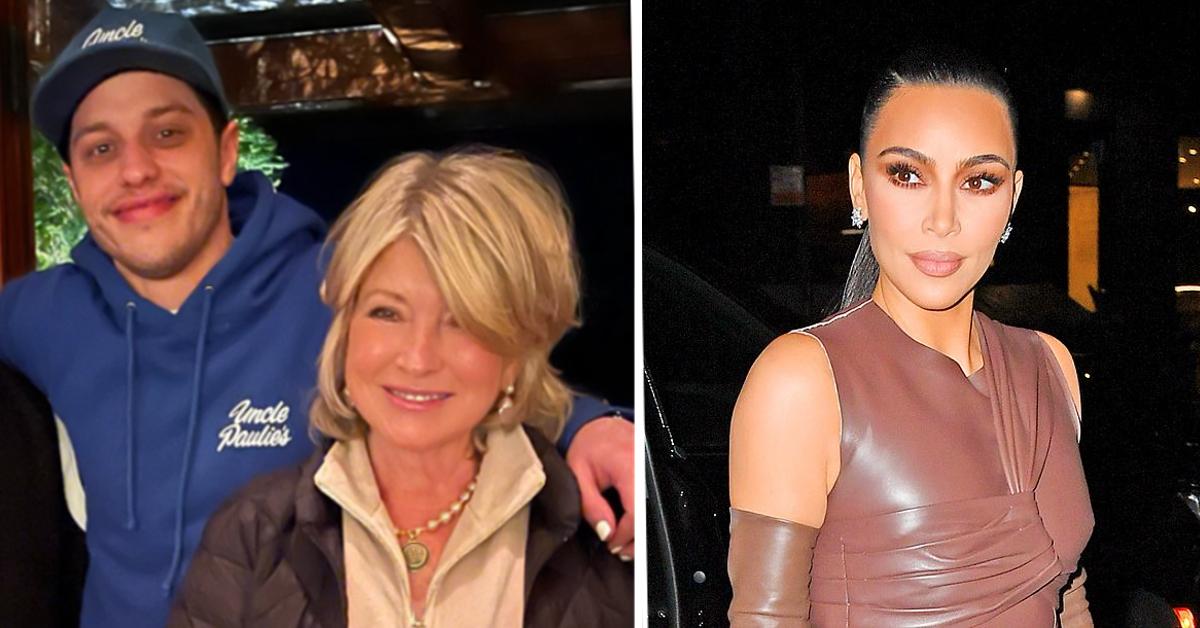 Should Kim Kardashian be worried?
Martha Stewart, 80, is publicly gushing over the 41-year-old beauty mogul's boyfriend, 28-year-old comedian Pete Davidson, who has an established habit of putting hot, famous, rich and oftentimes older women under his rumored "BDE" spell.
Article continues below advertisement
On Tuesday, the lifestyle guru giddily informed her 1.5 million Instagram followers that she just so happened to "bump into" the Saturday Night Live star at celebrity hotspot Nobu in Malibu on Monday night.
In addition to copping a photo with the Staten Island native, who was not at the posh eatery with his posh girlfriend, Stewart even called him "cute" – a "cute guy with painted fingernails," to be exact.
In the picture, Pete was seen wearing a blue hoodie and flashing a toothless grin as he cozied up to Martha, who was dressed to the nines.
The funnyman was shown with his arm around the home essentials maven, who smiled intently as she looked into the camera.
The snap also featured Queer Eye star Antoni Porowski, who was dining with Pete along with talent agent Ben Levine.
Article continues below advertisement
In the heavily tagged caption (she's 80, cut her some slack), Stewart shared that she was "busy, busy" in California for taped appearances on both Animal Planet and The Ellen DeGeneres Show, but she is "never too busy for good food and friends."
The Martha Knows Best host admitted she's had Davidson on the brain since 2015 when they both appeared on Comedy Central's Roast of Justin Bieber.
"Now-he is on @nbcsnl and in some very funny movies," she adorably gushed.
Martha made sure to note that Kim was not present for the "chance encounter," even going on to tag the Keeping Up with the Kardashians star in the remark.
Article continues below advertisement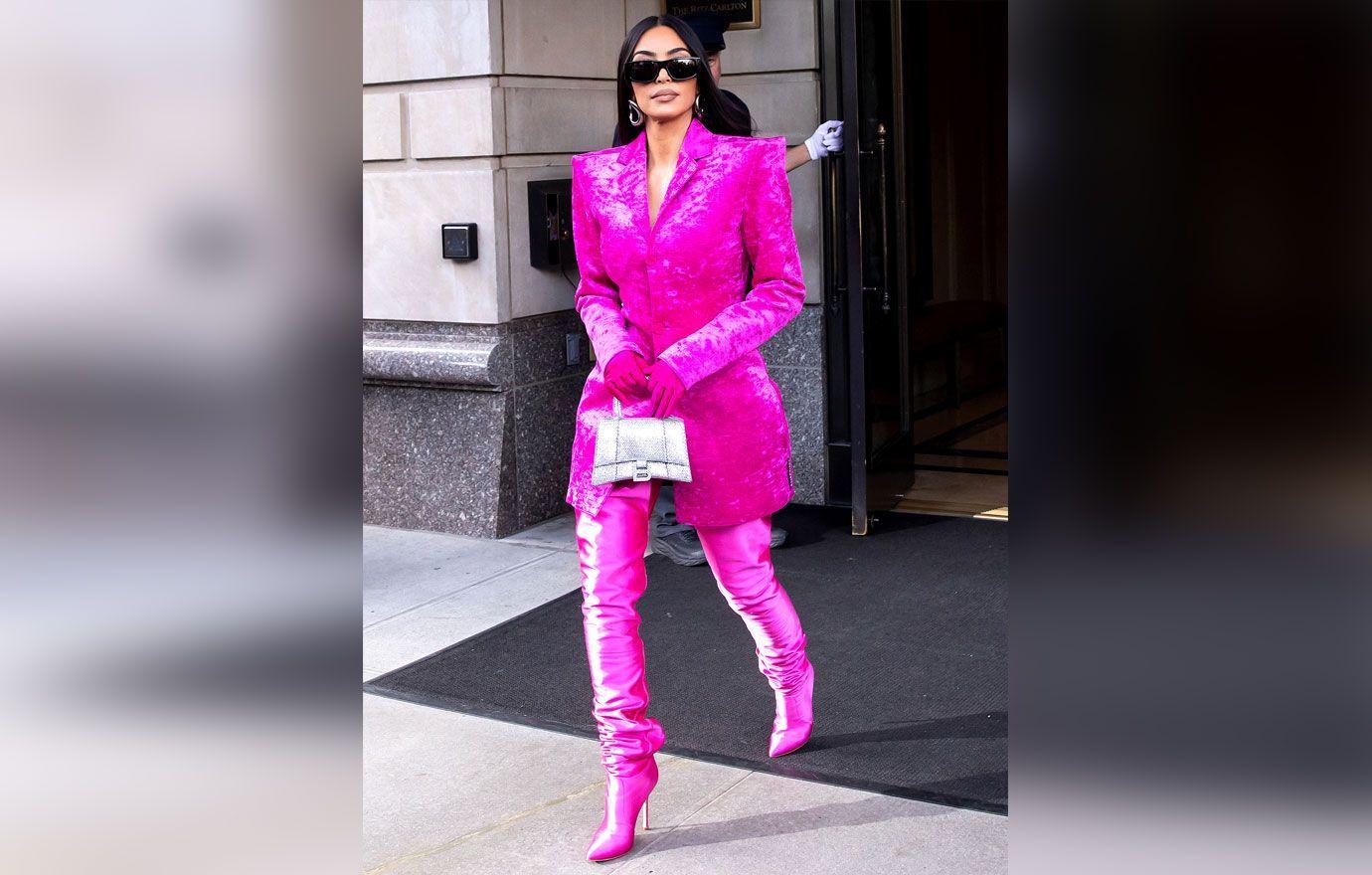 Good thing the SKIMS founder doesn't follow Stewart! Otherwise, she could've been left vulnerable to an unfollow à la Miley Cyrus.
The seemingly intentional move came after the pop star co-hosted a live New Year's Eve special with the reality star's new boo.
According to a Miley Cyrus fan account, Kardashian was following the singer on Instagram as recently as Dec. 10, but as of Jan. 4, the KKW businesswoman was no longer listed as one of the Wrecking Ball hitmaker's followers.
Article continues below advertisement
What's interesting is that Miley and Pete's gig seemed to have gone on without any issues, minus the former's minor wardrobe malfunction. They even performed a fun version of Will Smith's Miami together.
So as far as their rapport was concerned, nothing appeared to be amiss – but maybe that was the problem.
Before their televised special, which was shot in Miami, Cyrus and Davidson stopped by The Tonight Show Starring Jimmy Fallon, where the former jokingly serenaded the latter with the song, It Should Have Been Me.
At one point during the flirty performance, the Midnight Sky songbird walked over to the funnyman, put her leg up on him, grabbed his hat off his head and placed it on top of hers. The SNL star nodded and smirked, appearing to enjoy the sensual show.
Article continues below advertisement
While the cheeky performance appeared to be all in good fun, the lyrics may have rubbed Kardashian the wrong way.
And if they didn't, perhaps she wasn't too keen on the pals' post-interview rendezvous later that night.