Kim Kardashian Unfollows Miley Cyrus On Instagram After Singer Gets Handsy With Pete Davidson On NYE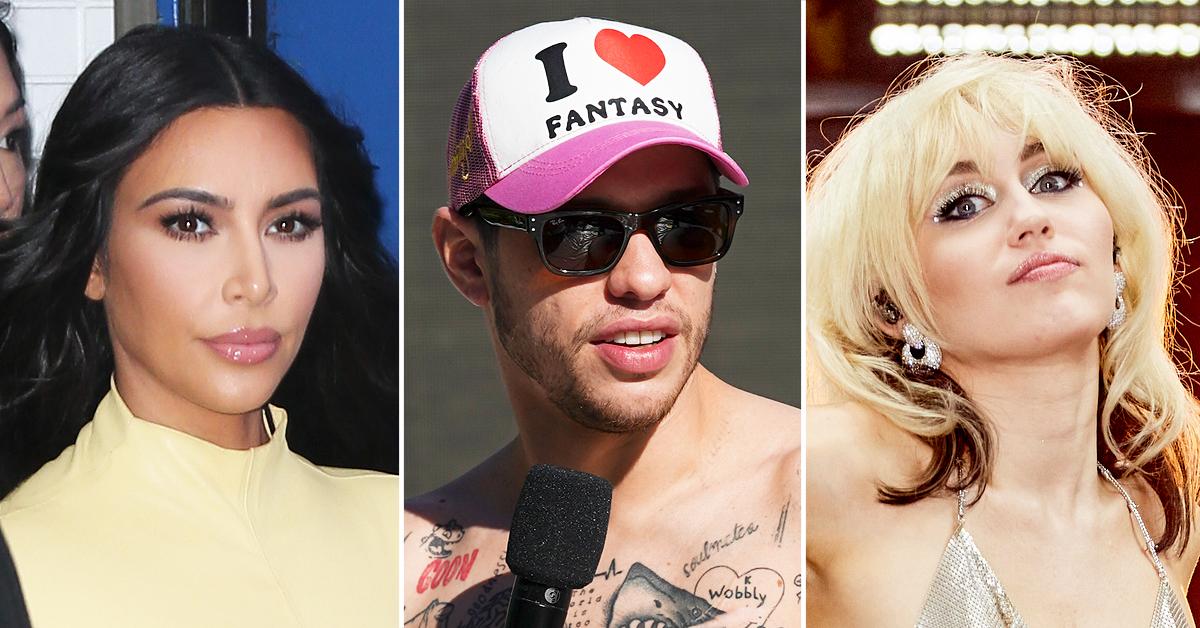 Kim Kardashian has committed the ultimate betrayal; she unfollowed Miley Cyrus on Instagram.
The seemingly intentional move appears to have come after the pop star co-hosted a live New Year's Eve special with the reality star's new boyfriend, comedian Pete Davidson.
Article continues below advertisement
According to a Miley Cyrus fan account, @MileyEdition, Kardashian was following Cyrus on the social media platform as recently as Dec. 10, but as of Tuesday, the Keeping Up with the Kardashians star was no longer listed as one of the Wrecking Ball singer's followers.
What's interesting is that Miley and Pete's gig seemed to have gone on without any issues, minus the former's minor wardrobe malfunction. They even performed a fun version of Will Smith's Miami together.
So as far as their rapport was concerned, nothing appeared to be amiss – but maybe that was the problem.
Article continues below advertisement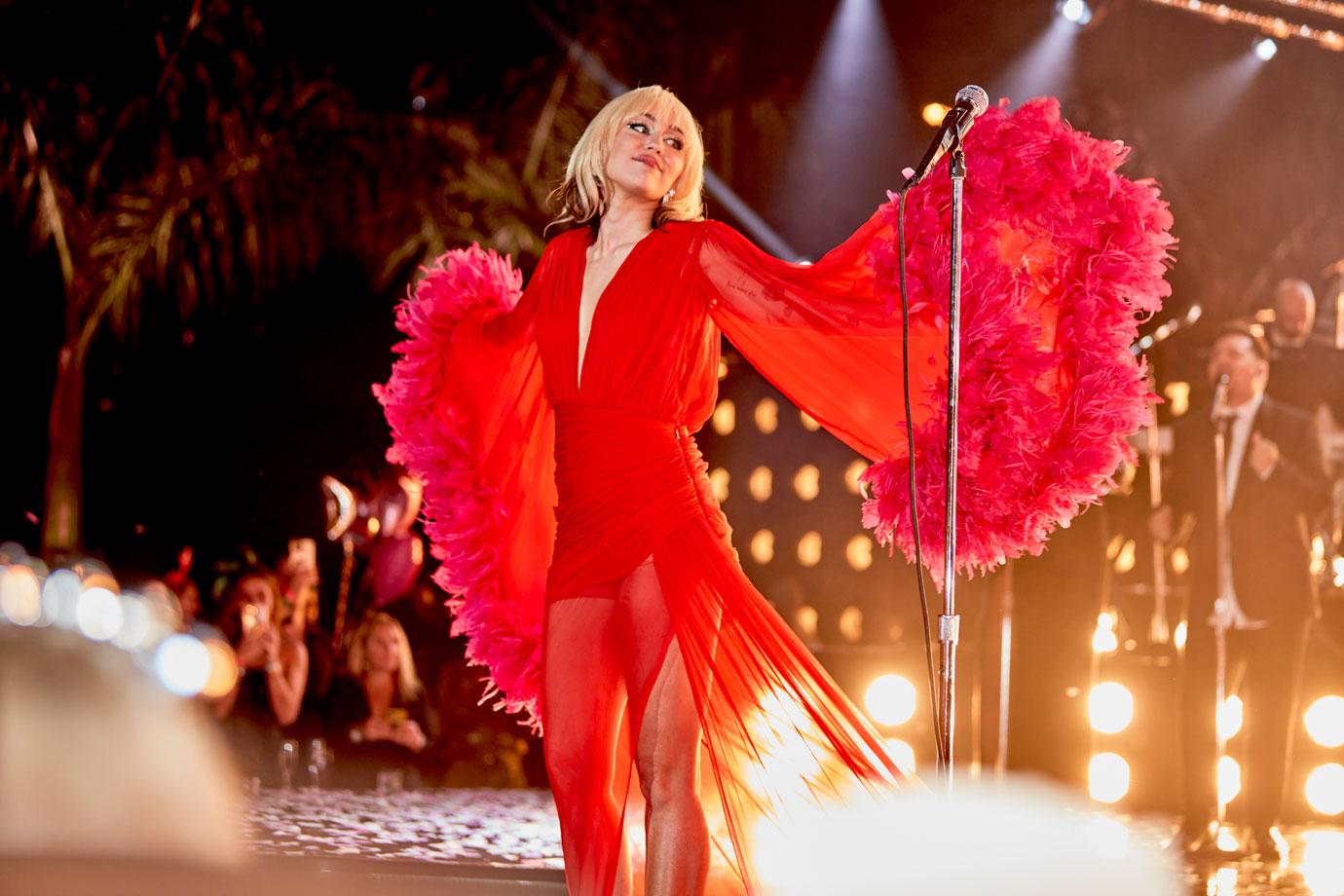 Before their televised special, which was shot in Miami, Cyrus and Davidson stopped by The Tonight Show Starring Jimmy Fallon, where the former jokingly serenaded the latter with the song, It Should Have Been Me.
At one point during the flirty performance, the Midnight Sky songbird walked over to the funnyman, put her leg up on him, grabbed his hat off his head and placed it on top of hers. The Saturday Night Live star nodded and smirked, appearing to enjoy the sensual show.
Article continues below advertisement
During the pair's chat with Fallon, Davidson said he and Cyrus had been friends for a long time and that they had even gotten matching tattoos.
While the cheeky performance appeared to be all in good fun, the lyrics may have rubbed Kardashian the wrong way.
And if they didn't, perhaps she wasn't too keen on the pals' post-interview rendezvous later that night.
After they finished taping their appearance on the late-night show, the Hannah Montana alum's SUV was spotted driving into the garage of the comedian's Staten Island condo.
An insider told Page Six that Miley "left NBC around 8:30 and arrived at Pete's place around 9:40 p.m."
Article continues below advertisement
Kim, 41, and Pete, 28 have been dating since early October, back when the SKIMS founder hosted SNL for the first time ever.
Since then, the two have made a cross-country relationship work, going on several dates in both New York and Los Angeles. They've even met each other's families.
After spending the recent holiday apart (Kardashian rang in 2022 at home with her four children, who she shares with estranged husband Kanye West), she and Davidson reunited and hopped aboard a private jet for a romantic Bahamian getaway.