Marc Anthony, 53, Proposed To 23-Year-Old Model Nadia Ferreira With Diamond That Looks Identical To Jennifer Lopez's Ring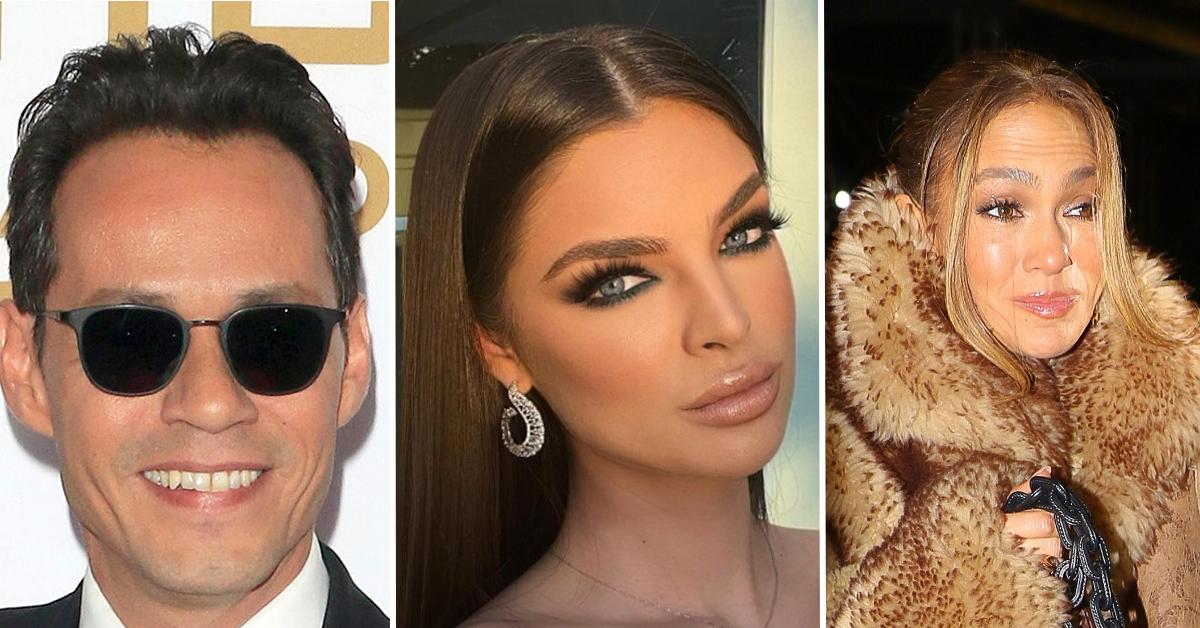 Marc Anthony is engaged to 23-year-old model Nadia Ferreira and the ring he proposed with looks suspiciously familiar to the rock he gave his ex-wife, Jennifer Lopez.
Article continues below advertisement
After just three months of dating, Marc reportedly popped the question to his much-younger girlfriend. When she ecstatically showed off the ring on social media, fans couldn't help but notice the similarities between the future and past Mrs. Marc Anthony's diamonds.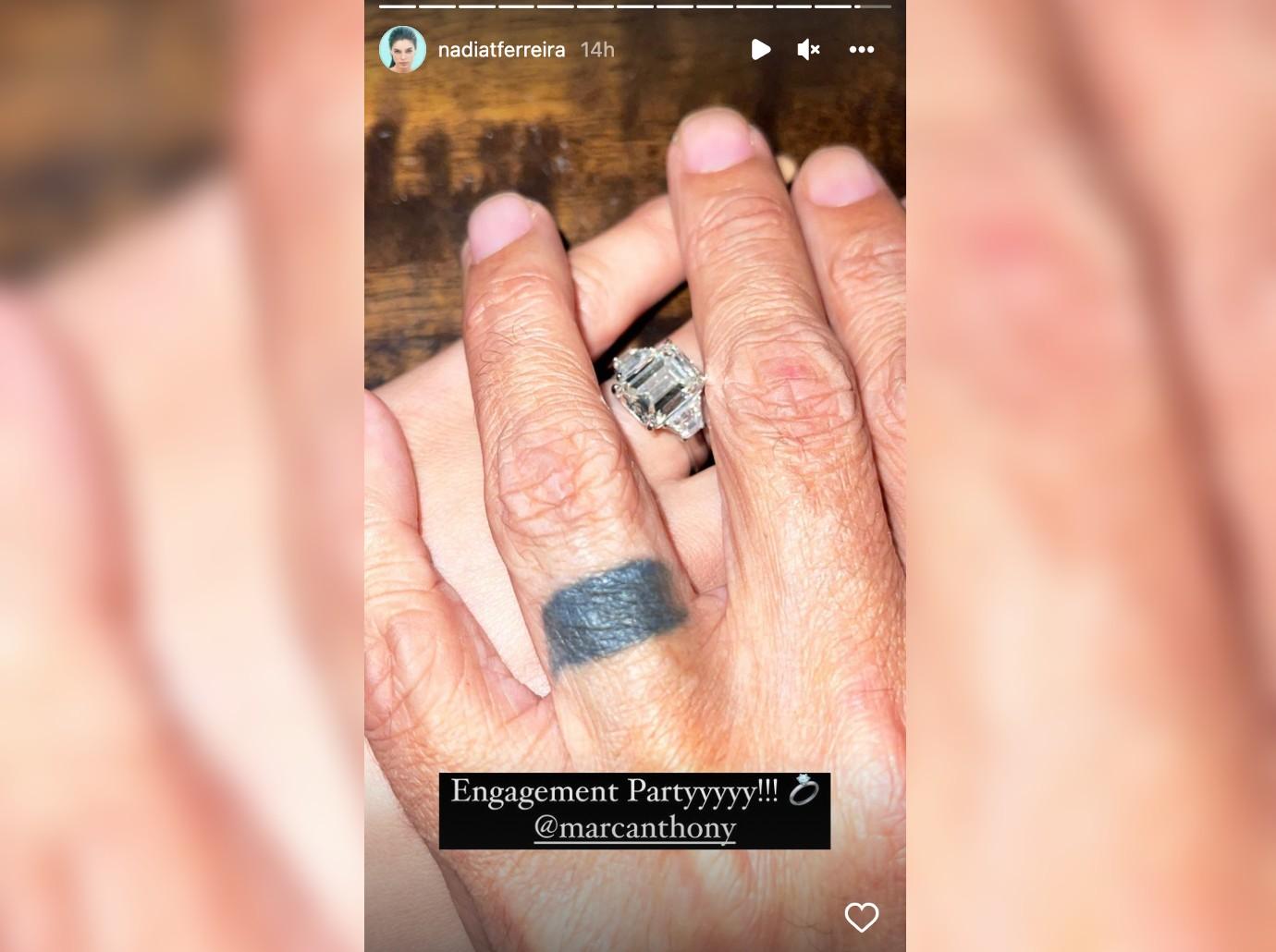 Article continues below advertisement
On Thursday, Ferreira took to her Instagram to flaunt the ironic emerald-cut stone. Here's where it gets even stranger — the singer's hand is showcased in the photo, too, as well as his wedding finger that he got tattooed after his nuptials to J. Lo. After their wedding, Marc made the nail in the coffin decision to get J. Lo's initials — JLA — inked on his finger. Following their split, he had her initials covered up.
"Engagement party," the model wrote over the announcement snap.
Article continues below advertisement
Ferreira was spotted wearing the ring when she and Marc got off a party bus with a slew of people hours earlier. The engaged couple dinned at Sexy Fish in Miami, Florida, which is where the party likely went down.
While the diamond is beautiful, it looks nearly identical to the one Marc gave J. Lo in 2004.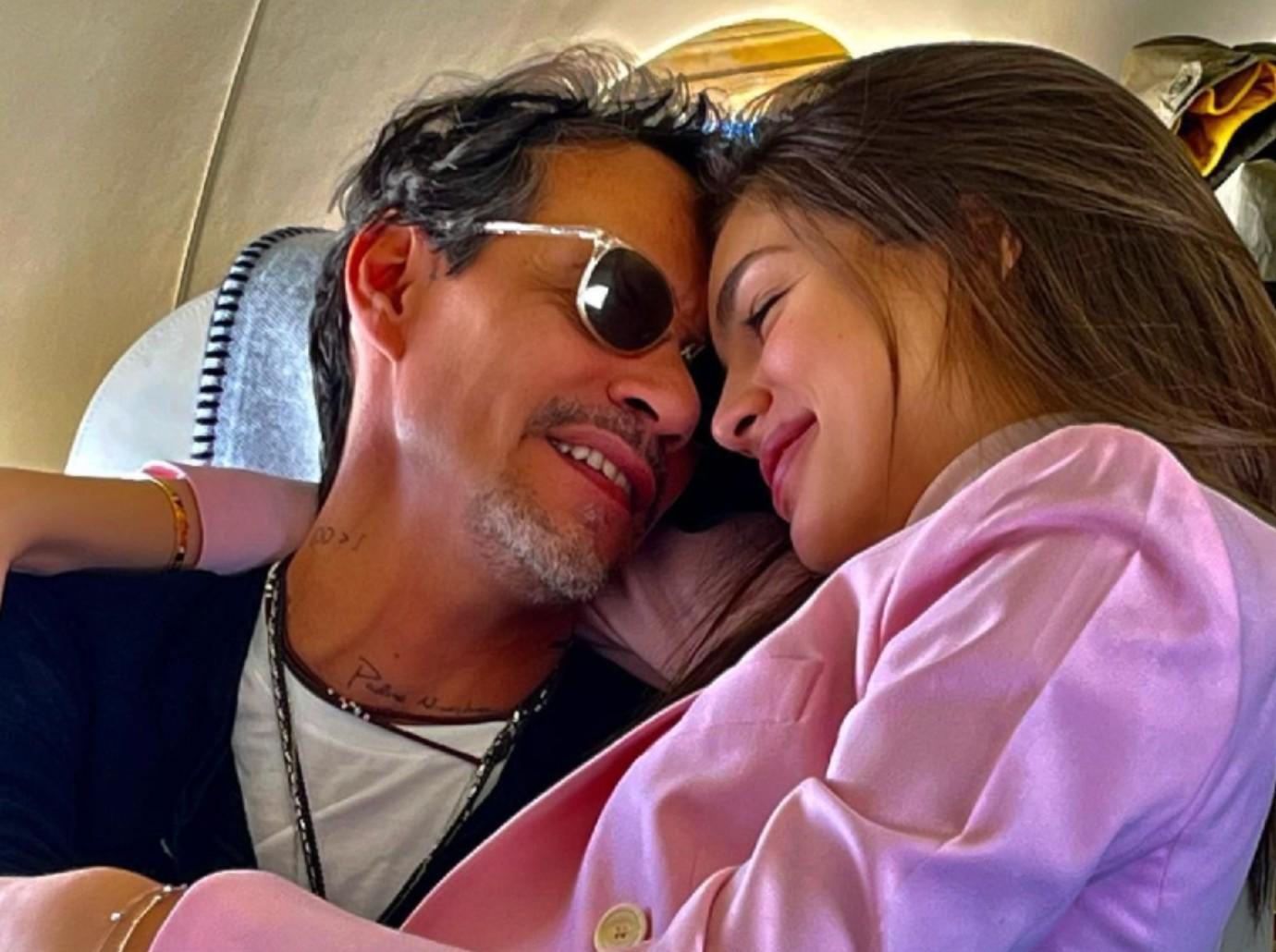 Article continues below advertisement
Even a diamond pro couldn't help but notice the similarities.
"The gigantic diamond on Nadia's ring is likely at least 10 carats, and I'd estimate the value to be an impressive half-million dollars," The Diamond Pro CEO, Mike Fried, told Page Six Style on Friday.
While Ferreira diamond is a dead-ringer for J. Lo's from her marriage to Marc, his second wife's was drastically different.
The singer gifted her a 8.5-carat Harry Winston blue diamond. Ferreira's rock is estimated to be worth $500,000.
Article continues below advertisement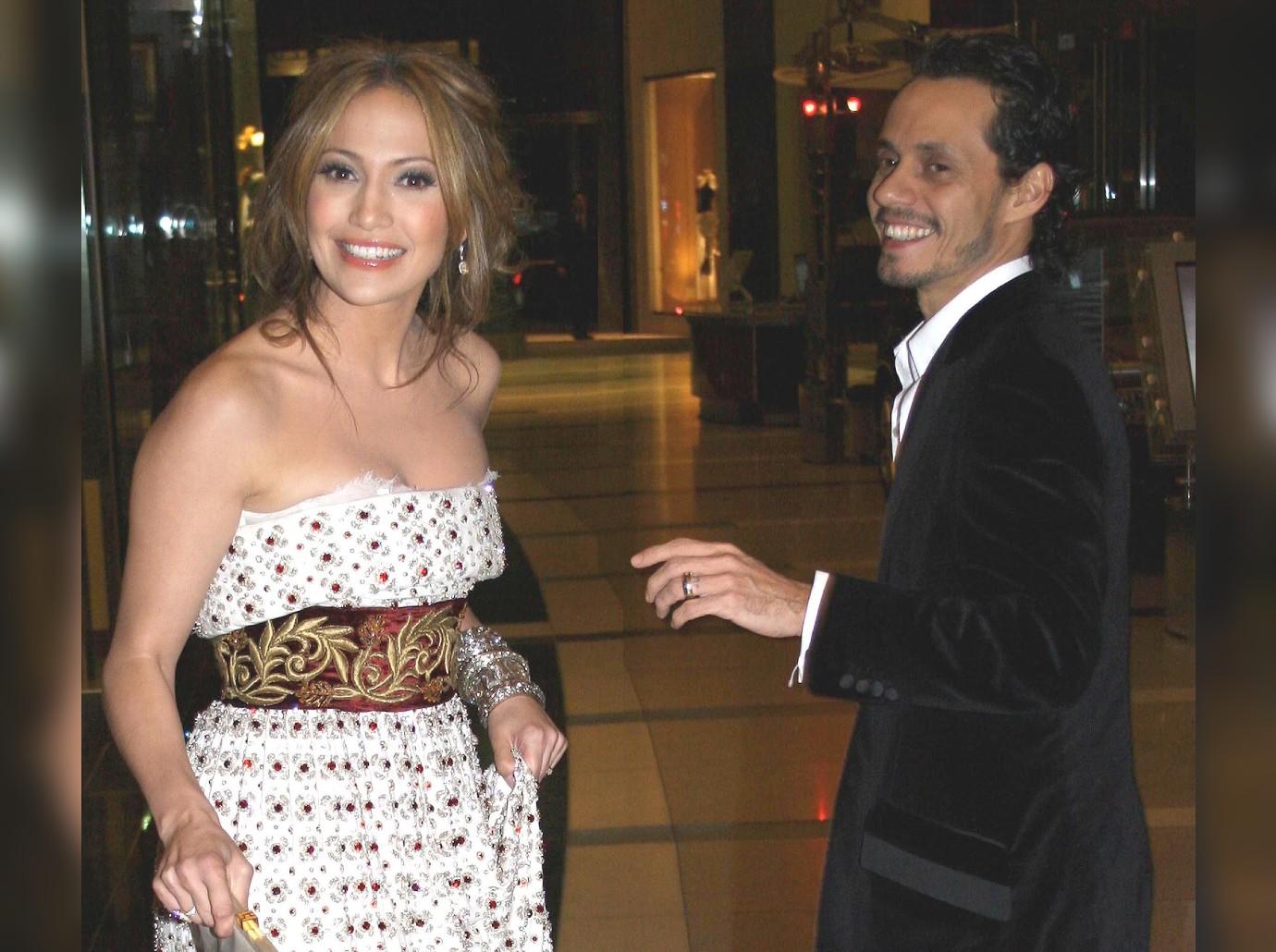 Like J. Lo, Marc has a long list of marriages under his belt. Ferreira will be the singer's fourth wife.
He went IG official with the model shortly after his ex announced her engagement to Ben Affleck.
If Bennifer 2.0 makes it down the aisle this time around, the actor will be J. Lo's fourth husband.