Manhattan Locals Are Outraged After Exhausted Carriage Horse Collapses During Rush Hour & Police Come To The Rescue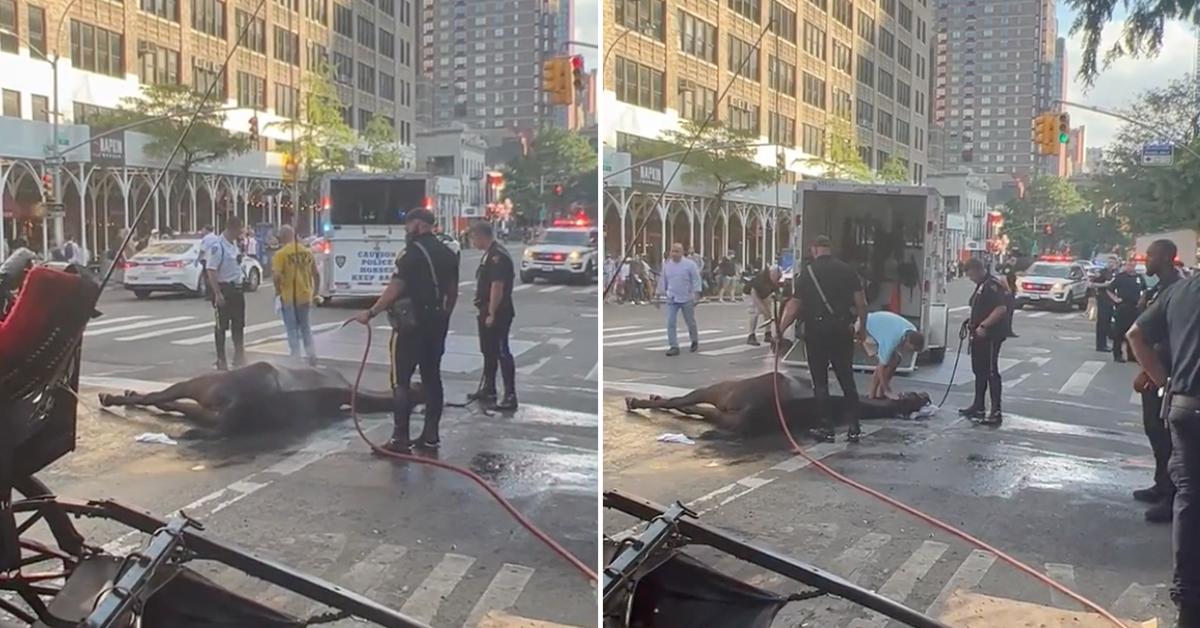 Horrified Manhattans were left distressed due to witnessing a carriage horse being flogged by its driver after collapsing during rush hour, Radar has learned.
The heartbreaking ordeal happened on 9th Avenue and West 45th Street in Hell's Kitchen on Wednesday. Video captured from the incident showed the animal's knees buckle as the driver yanked on the reins and repeatedly demanded it to "get up."
Article continues below advertisement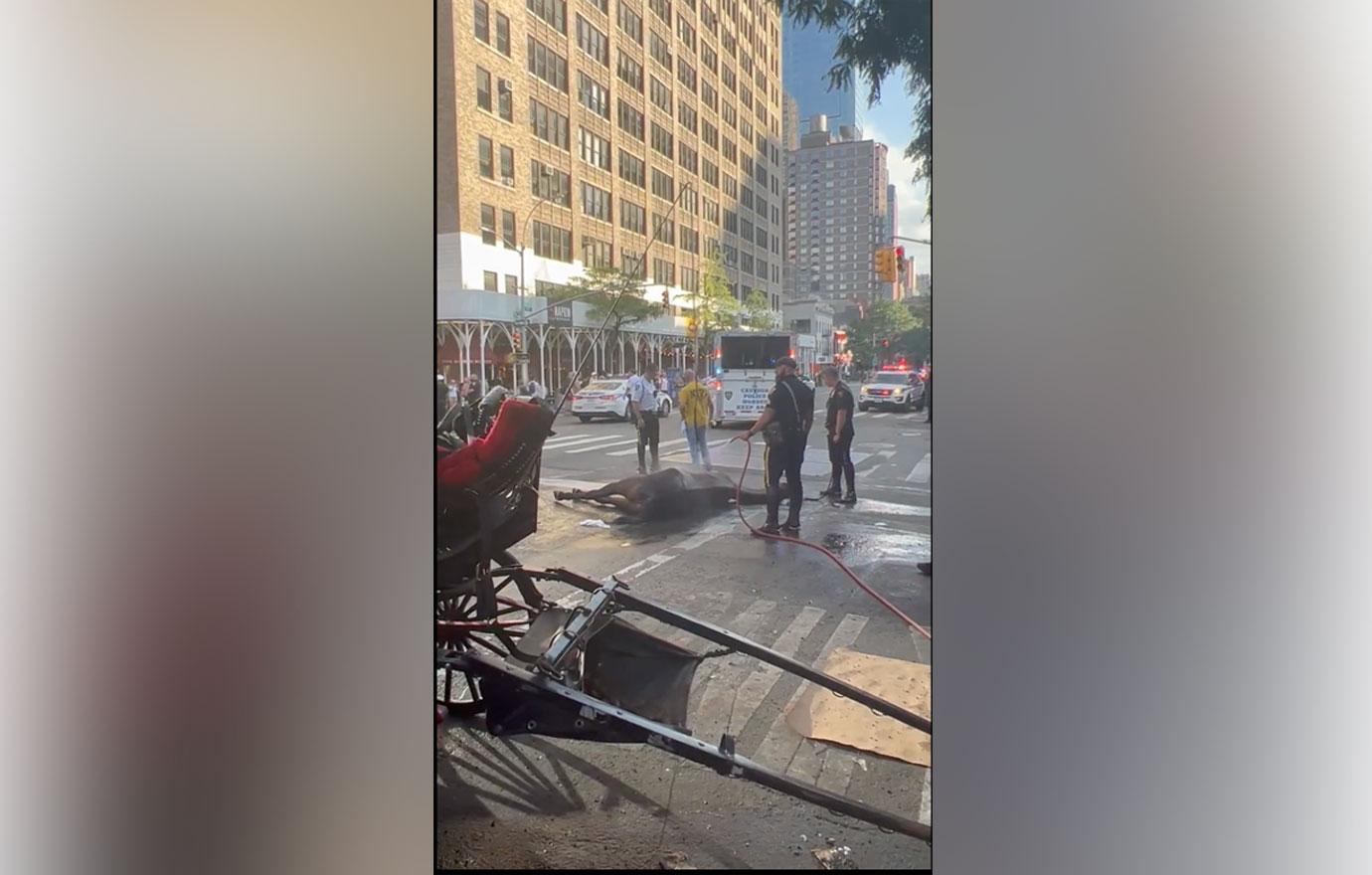 After the horse failed to stand, the driver removed his carriage with the help of a pedestrian and a group of police officers soon arrived on the scene.
"I saw the horse collapse. He obviously was malnourished, dehydrated, and hungry," said Uber Eats driver Kelvin Gonzalez to The New York Post. "The guy started whipping his horse and telling him to get back up instead of giving him water."
Article continues below advertisement
Police worked diligently to bring the horse back to its feet, dousing it with water for more than an hour as it laid on the asphalt before giving it an adrenaline shot, according to video and locals.
One person said the horse had blood coming from its knee while another claimed it seemed to be suffering from heat exhaustion.
"I told him, 'Yo, stop whipping him, give him some water. That's a horse, not a machine.' It's really sad, man. You can tell that horse was not taken care of. You can tell he was exploiting that horse," added Gonzalez.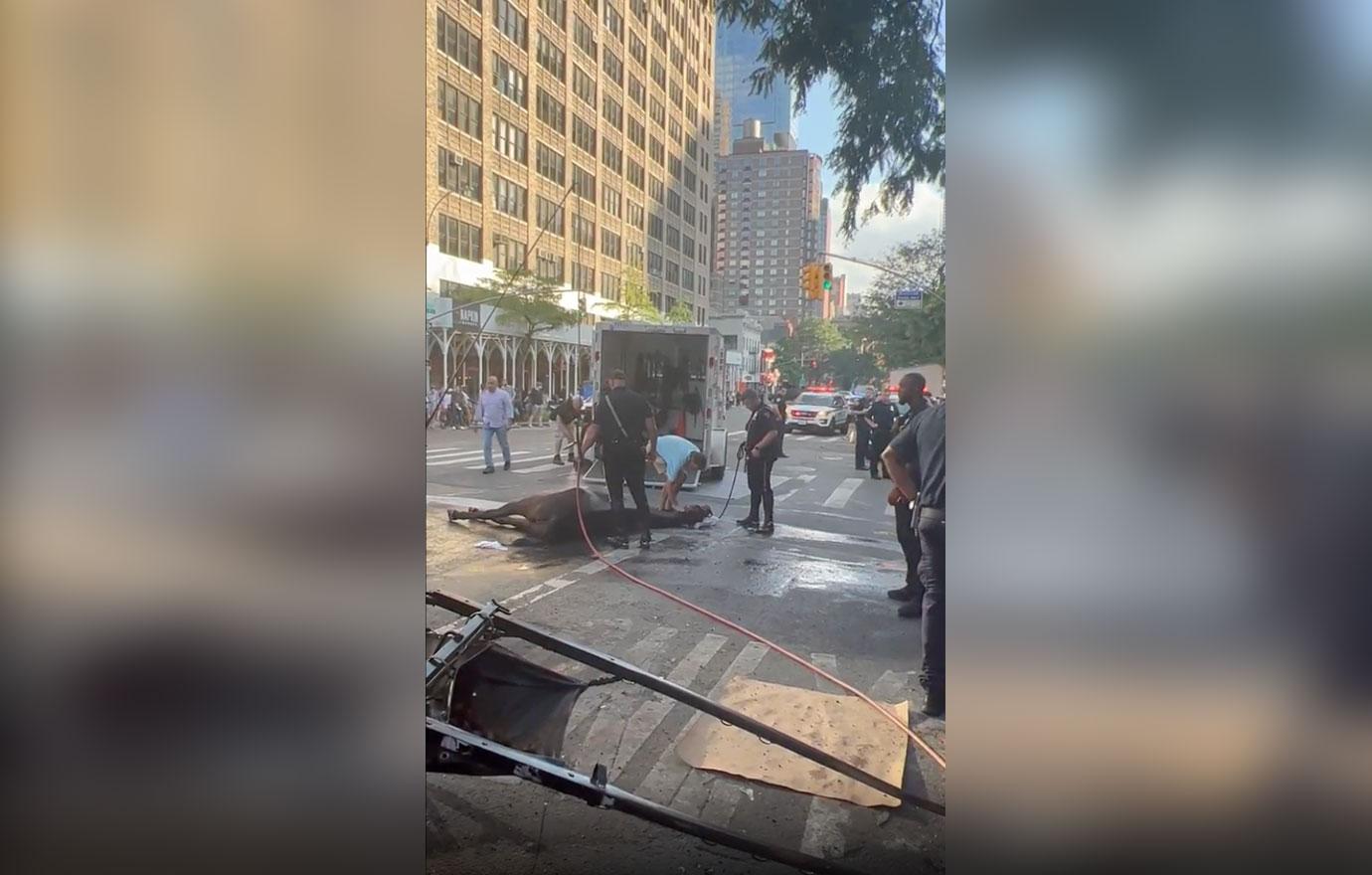 Article continues below advertisement
RadarOnline.com can confirm that onlookers cheered when the horse was up and moving again.
The upsetting incident sparked a debate about whether or not the practice should continue. Nathan Semmel — an advocate for Voters for Animal Rights — argued that horse-drawn carriages should be replaced with electronic vehicles ASAP.
"We thank everyone for their concern about Ryder, one of the beloved Central Park carriage horses," Tony Utano, President of Transport Workers Union Local 100 which represents the drivers, said amid the outcry.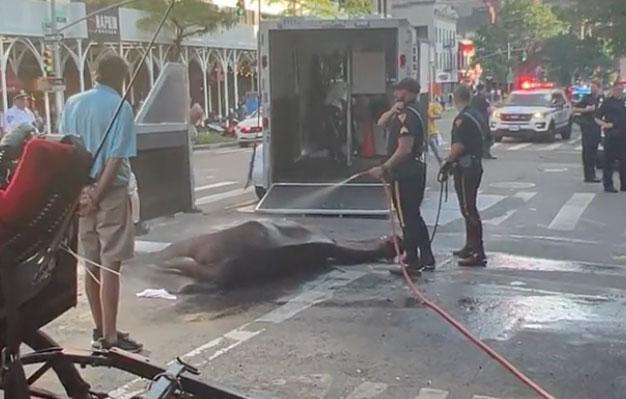 Article continues below advertisement
"The veterinarian believes Ryder has EPM, a neurological disease caused by possum droppings," Utano continued. "This is another example why people shouldn't rush to judgment about our horses or the blue-collar men and women who choose to work with them and care for them."