Magic Johnson Wanted To 'Hit' Howard Stern After Shock Jock Joked NBA Player 'Had Fun Getting AIDS'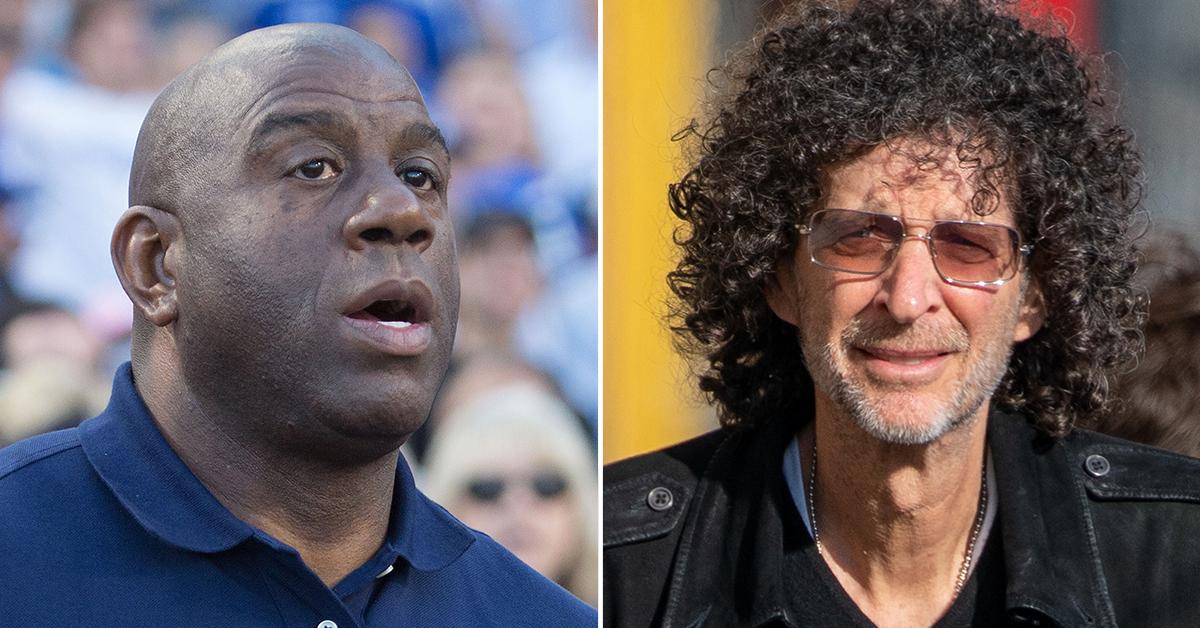 Magic Johnson said he almost pulled a Will Smith when Howard Stern was on his short-lived show, The Magic Hour.
The 62-year-old NBA legend spoke out about Stern's off-color remarks during their 1998 sitdown in which the shock jock threw out comments about the Black community and hurled jokes about Magic's HIV diagnosis, as well as incorrectly referring to his condition as AIDS.
Article continues below advertisement
"The thing you need to work on, in my estimation, is that you've gotta stop trying to talk like the white man," Stern told Magic more than two decades ago. "Everybody's anti-Ebonics. I say, let it fly! What you need to do, 'my brotha,' is to really get down with it. You talk Ebonics all you want."
Stern then declared he was "Blacker" than the athlete.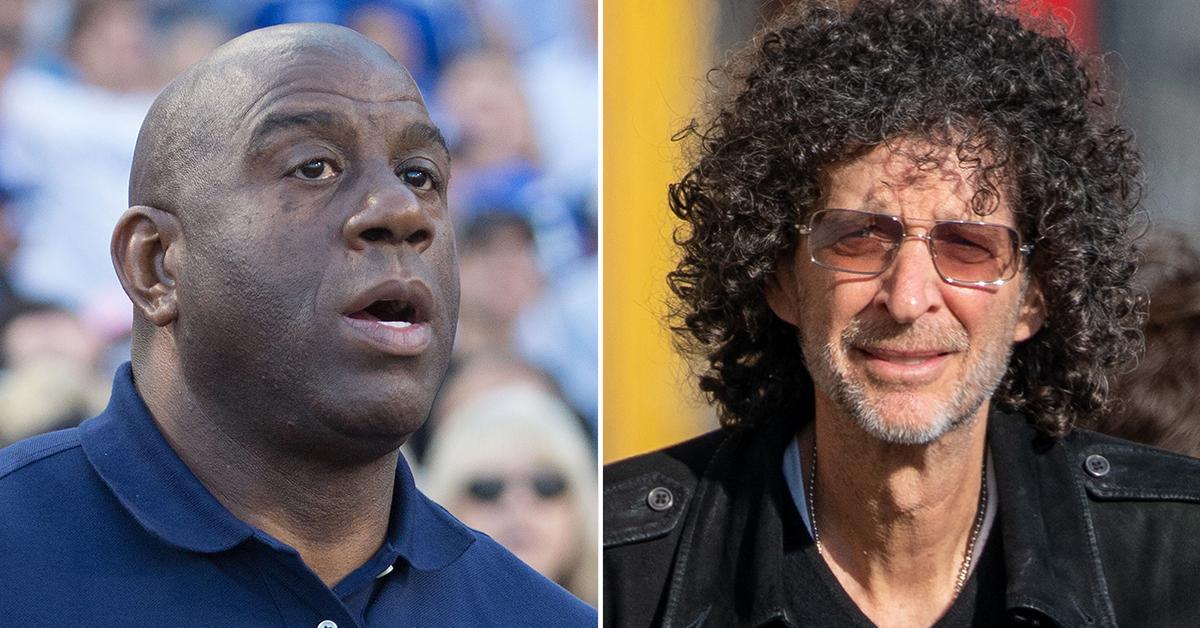 Article continues below advertisement
"Listen, you're a Black man. I grew up in a Black neighborhood. I'm Blacker than you are, trust me. I'm the Blackest Black man you'll ever meet. And I'm telling you right now, when I lived in Roosevelt, Long Island, which is a Black ghetto, everybody talked like this," Stern stated.
The controversial Sirius XM host followed his crude comments with the biggest insult of all — poking fun at Magic's diagnosis.
The Basketball Hall of Famer was diagnosed with HIV in 1991, just 7 years before Stern appeared on his show.
"You had the life I wanted. These were white chicks? Black chicks? What do we got? What did you prefer? You would have sex with everybody?" Stern asked intrigued.
"At least you had fun getting AIDS," he said.
Article continues below advertisement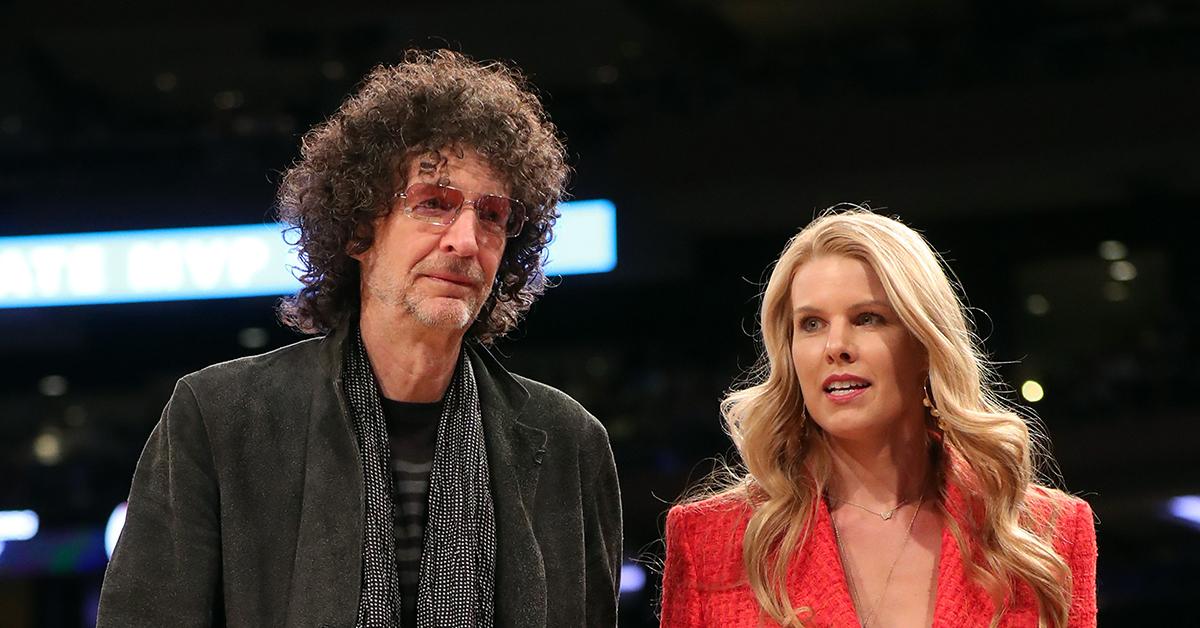 When Magic corrected him by stating he had HIV, not aids, and "nobody has fun" contracting the condition, Stern doubled down.
"Believe me, brother, you did. It sounds like fun to me," he responded.
Article continues below advertisement
Looking back on that interview, Magic confessed to Variety that it took major self-control not to punch Stern over his insensitive remarks.
"So many times, I wanted to say something and hit him at the same time — on air," he recalled.
"I was mad when they booked him. But there's nothing you can do. When people look for ratings, this is what happens," Magic told the outlet, vowing, "It is what it is. I learned a lot from that. I've never put myself — or HIV and AIDS, or my race — in that position again, ever again."
The retired pro-athlete said that was the last time he ever spoke to Stern.
Article continues below advertisement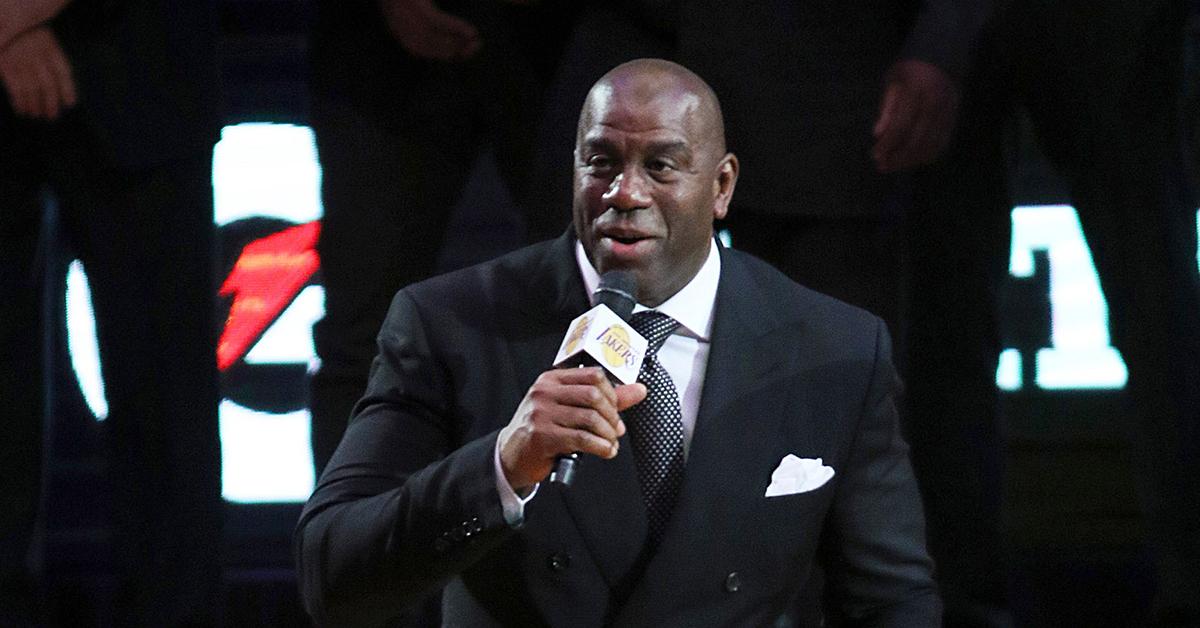 Magic's confession comes just weeks after Smith slapped Chris Rock during the live broadcast of the 94th annual Academy Awards. The comedian joked about Jada Pinkett Smith's bald head during the Oscars, causing her famous husband to lose his cool.
Smith jumped up on the stage, smacked Rock, and when screamed profanities at the shocked comedian when he returned to his seat.
Smith now faces backlash for not having control over his emotions like Magic. He has already resigned his membership from the Academy of Motion Picture Arts and Sciences, but now the organization is meeting with its board members to discuss to future in Hollywood.
Several of Smith's projects have been put on hold as his career sits in limbo.