Grieving Lisa Rinna Wears All Black In First Sighting Since Mom Lois' Death, 'RHOBH' Star Grabs Coffee In Bel-Air
A grieving Lisa Rinna dressed in head-to-toe black for her first public outing since the passing of her mother, Lois DeAndrade Rinna.
The 58-year-old former soap opera star was photographed solo on Tuesday in the ritzy Los Angeles neighborhood of Bel-Air, somberly clad in a long-sleeved top, leggings and sneakers.
Sporting her signature hairdo and a pair of dark sunglasses, Rinna was seen exiting a coffee shop with a hot beverage in hand, removing her disposable face mask once she was safely outside the establishment.
Article continues below advertisement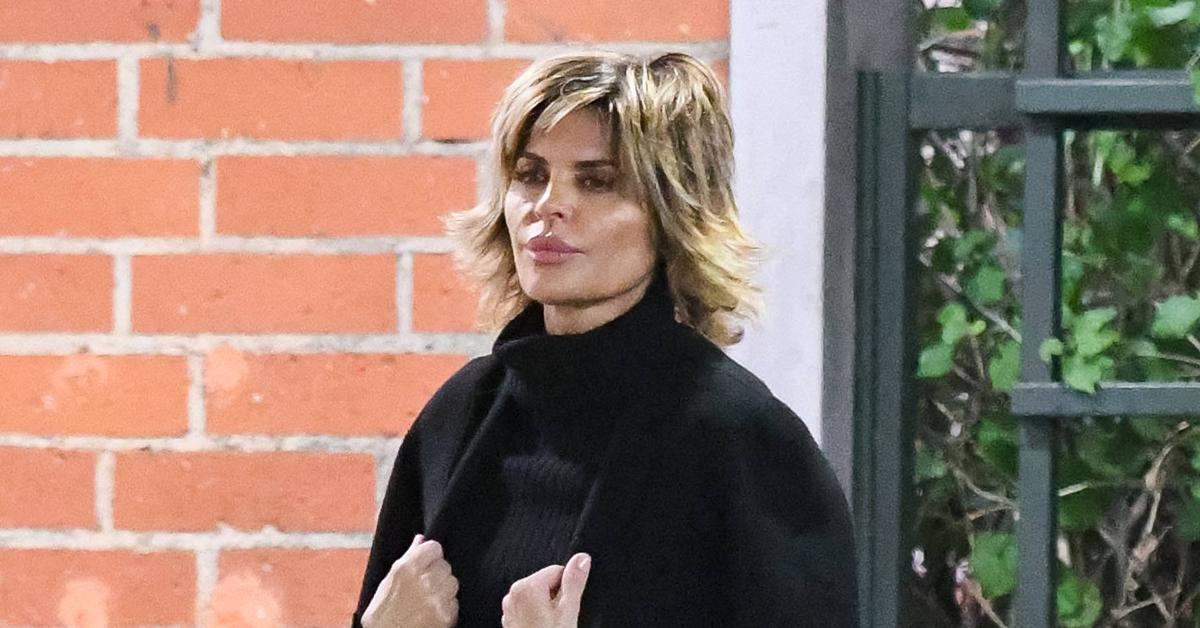 The outing comes just one day after the Real Housewives of Beverly Hills star confirmed that Lois had died at the age of 93 following a recent stroke.
It was last week that Lisa revealed her mom's fragile condition, asking her 3 million Instagram followers to "celebrate her and send her so much love while she transitions."
In the days that followed, Lisa posted touching photos and cute videos of her "hero," requesting that her fans "raise a glass to Lois."
She died on Monday at 5:05 AM.
Article continues below advertisement
It was Lisa's youngest daughter, Amelia Gray Hamlin, who actually announced that Lois had officially joined her late husband, Frank Rinna, who passed away in 2016.
"My guardian angel for the rest of time.. I love you so much my Lolo… you were and will always be much more than a grandma to me.. you were my best friend. My strength. My rock. My everything," the 20-year-old model and ex-girlfriend of Scott Disick wrote alongside photos and videos of her late "Nana."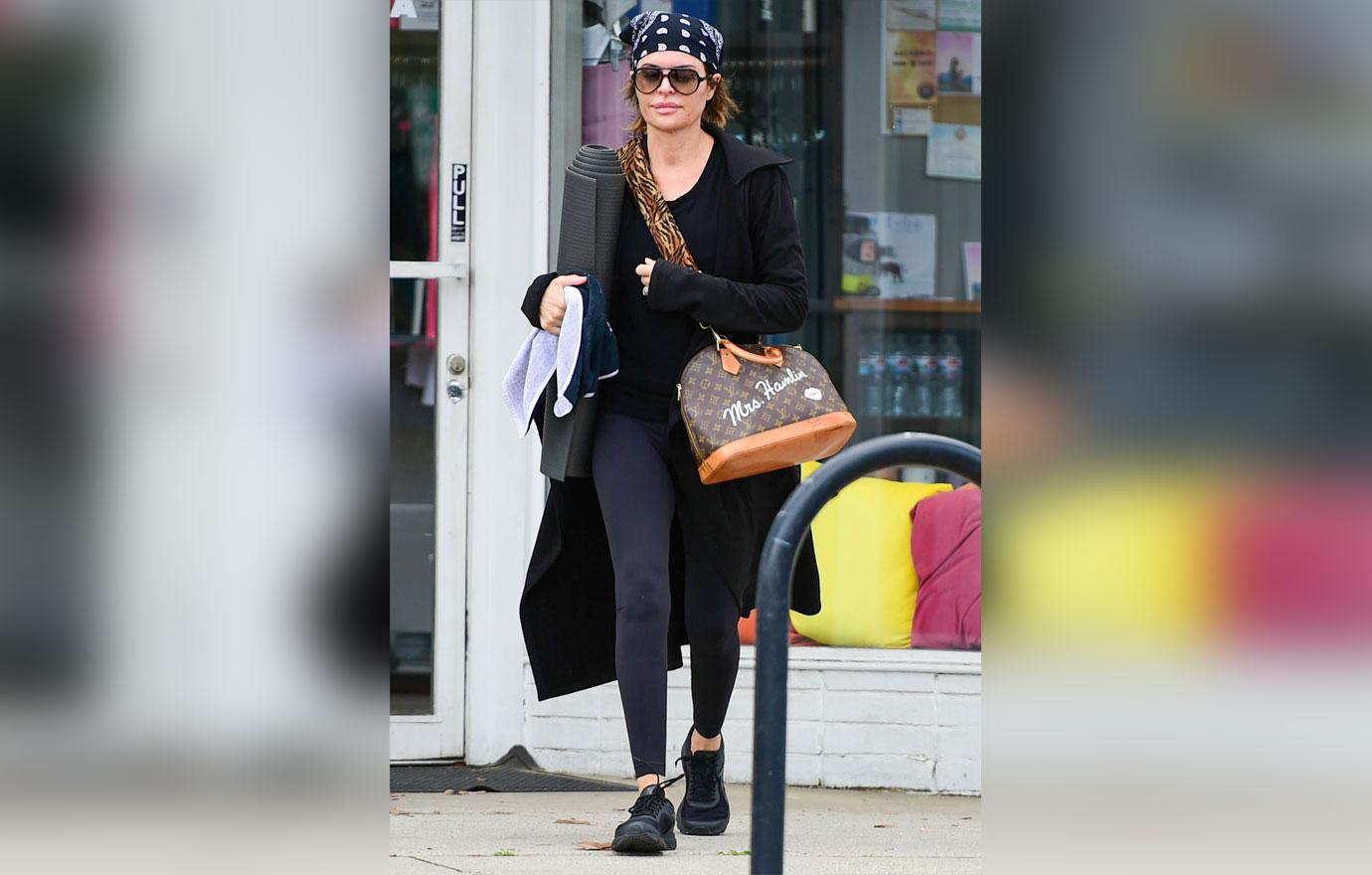 Article continues below advertisement
"Your laughter never failed to light up any room you ever walked in. Anyone who got the pleasure to meet you was so blessed.. there will never be anyone like you. Thank you for being the strength our family needed. Thank you for teaching us what it means to be a strong woman…"
"And just like that.. you're back with Frank.." she added. "I know they're having a party for you.. and you are dancing your way through heaven… you'll never be gone… 'I did it my way..' 'Me too.' 5:05 am …"
Lisa confirmed the news with a post of her own, saying Heaven had gained "a new angel."
As for her other daughter, Delilah Belle Hamlin – who was seen partying with her boyfriend while her mom was at home crying – the 23-year-old model also took to social media to grieve the loss of her grandma.
Article continues below advertisement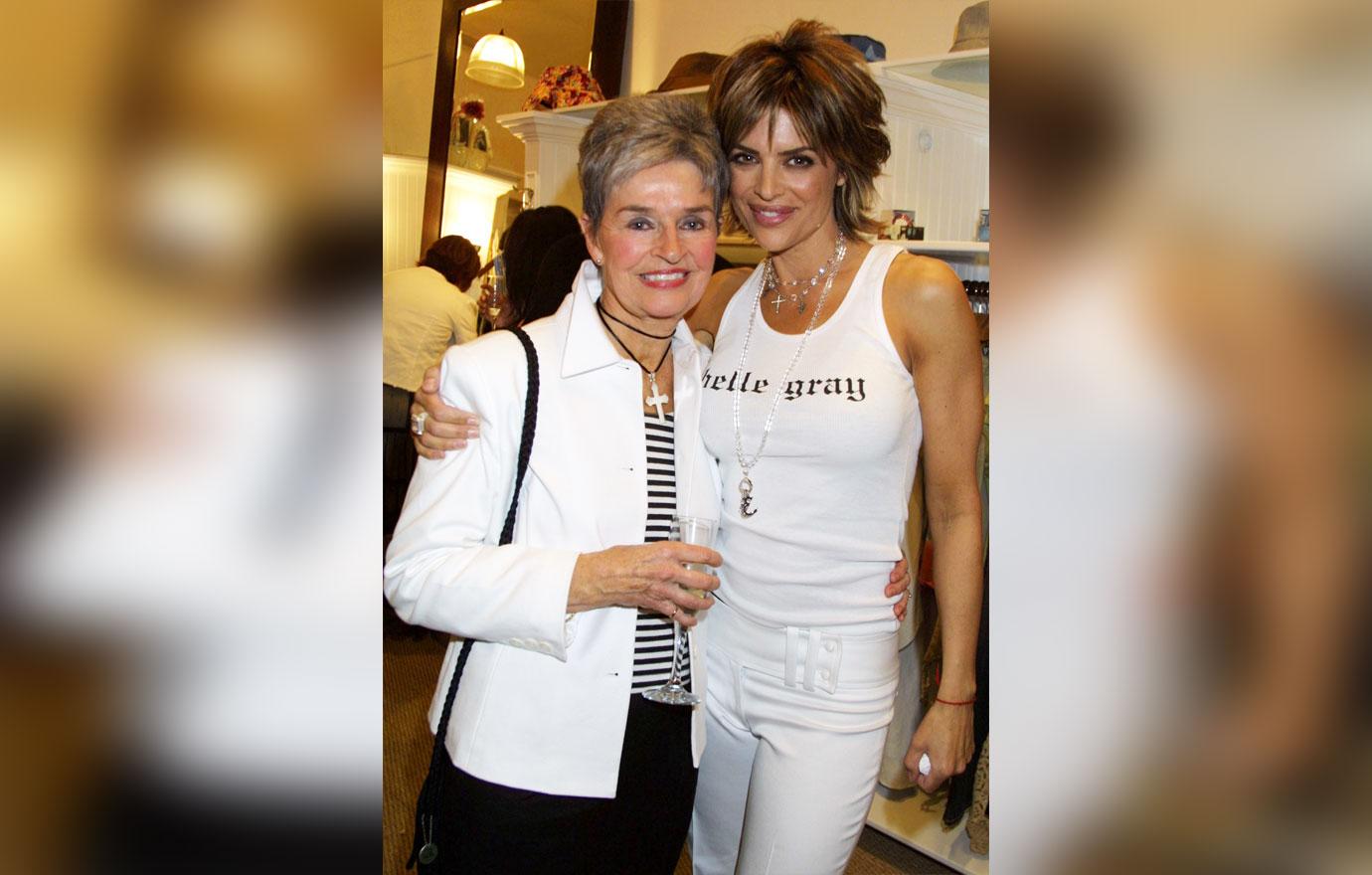 The Bravo network, Bravo boss Andy Cohen, Lisa's co-stars and Housewives from numerous other cities have all posted tributes to sweet, rambunctious, firecracker Lois, who made several iconic cameos on RHOBH to offer her sage advice.
The home Lisa shares with her longtime husband, Harry Hamlin, is currently filled with flowers. "She was loved," gushed the reality star while showing off the mesmerizing display.
Lois – who once survived an attack by "Trailside Killer" David Carpenter – previously had to relearn how to walk and talk after suffering her first "devastating" stroke back in 2013.