Lisa Rinna Finally Comments on Scott Disick's Romance with 19-Year-Old Daughter Amelia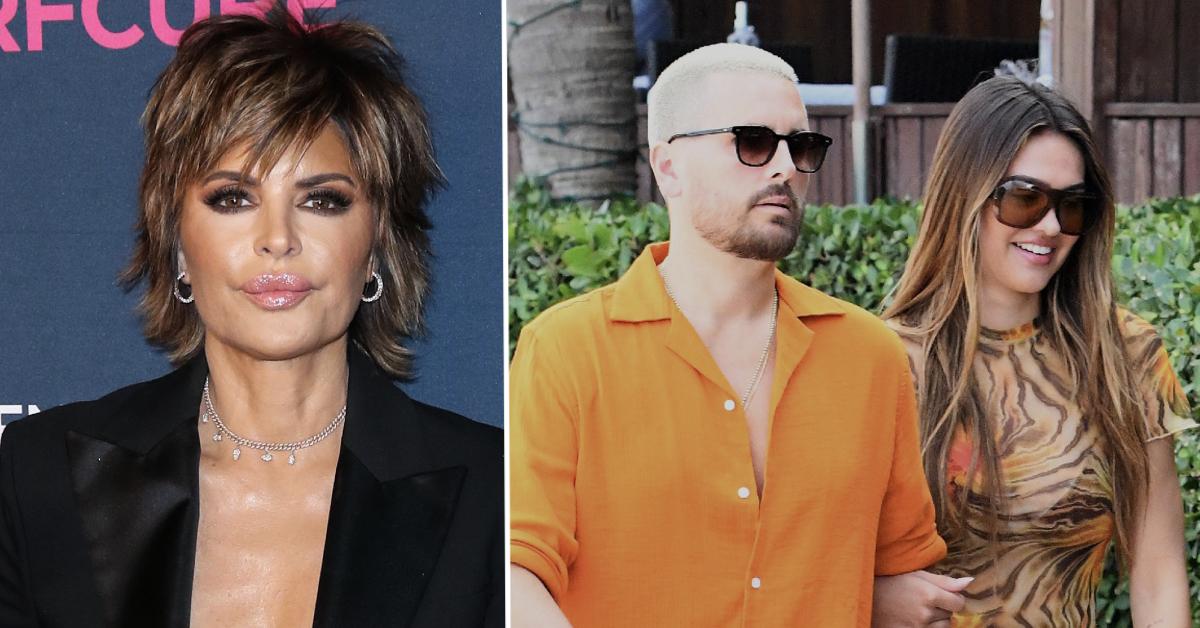 After months of Internet sleuths and paparazzi alike obsessing over whether or not Scott Disick, 37, is in fact dating 19-year-old model Amelia Hamlin, the latter's reality star mother finally broke her silence.
Kind of.
Article continues below advertisement
On Tuesday afternoon, everyone's favorite Real Housewives of Beverly Hills pot-stirrer, Lisa Rinna, took to her Instagram Story to share a paparazzi shot of her youngest daughter with her months-long rumored Keeping Up with the Kardashians boyfriend, walking hand-in-hand on the beach. The photo was snapped just a few days ago, on April 4, during the couple's recent trip to Miami.
Amelia's abs of steel were on full display in a tiny, light-pink sports bra and ruched white miniskirt. Meanwhile, Scott was in full-on dad mode (after all, he does have three kids – the oldest being only eight years younger than Amelia), sporting a matching, horizontal-striped button-down shirt/short combo and a black bucket hat.
Article continues below advertisement
The bucket hat is what seemingly sold Mrs. Harry Hamlin, convincing her to publicly give the reported relationship her stamp of approval.
Again, kind of.
"Welp we both seem to share a love of bucket hats," Rinna wrote across the photo.
The ex-soap opera star, Depend spokesperson and Queen of QVC followed up the pap shot with a side-by-side split of her and Mr. Disick, both sporting black bucket hats! The often self-deprecating Bravo star simply added a laugh-cry emoji.
Article continues below advertisement
If you're not sure why any of this is a big deal, we'll tell you. This marks the first time Lisa has publicly acknowledged and addressed her barely-legal daughter's romance with the three-time father, who is 18 years Amelia's senior. The twosome was first spotted together at Kendall Jenner's Halloween party last year, and most fans are still not used to the idea.
See? This is HUGE.
And since Rinna basically lives on the internet (dancing on Instagram and tweeting about Bravo), we know she's been privy to the public's not-so-warm welcome of the new duo. Perhaps her recent Instagram Story is her way of being light-hearted about an otherwise difficult situation for any mother to fully support?
All we can say is: This beautifully unexpected situation better be documented in the upcoming season of RHOBH. We know it's likely not going to be featured on the current season of KUWTK, considering Scott is trying weekly to win back the mother of his children, Kourtney Kardashian. She is now dating Blink-182 drummer Travis Barker, who's not to be confused with the other Travis in the family, Travis Scott, aka Kylie Jenner's baby daddy.
Speaking of Kylie, did you know her dad, Caitlyn Jenner, is reportedly considering running for governor of California? More on that here.