Check Out The $90,000 Tax Lien Lil Pump Denies Exists
Lil Pump says he wasn't hit with a federal tax lien, but RadarOnline.com has the exclusive document proving otherwise.
Over the weekend, the rapper (real name: Gazzy Garcia) decided to address our recent story about his tax problems.
Article continues below advertisement
He told his fans, "Do not believe the internet, that shit is all cap bro." He flashed the diamond bracelet on his wrist shouting, "90 thousand that is on my wrist right now. Another 90, that's on my neck."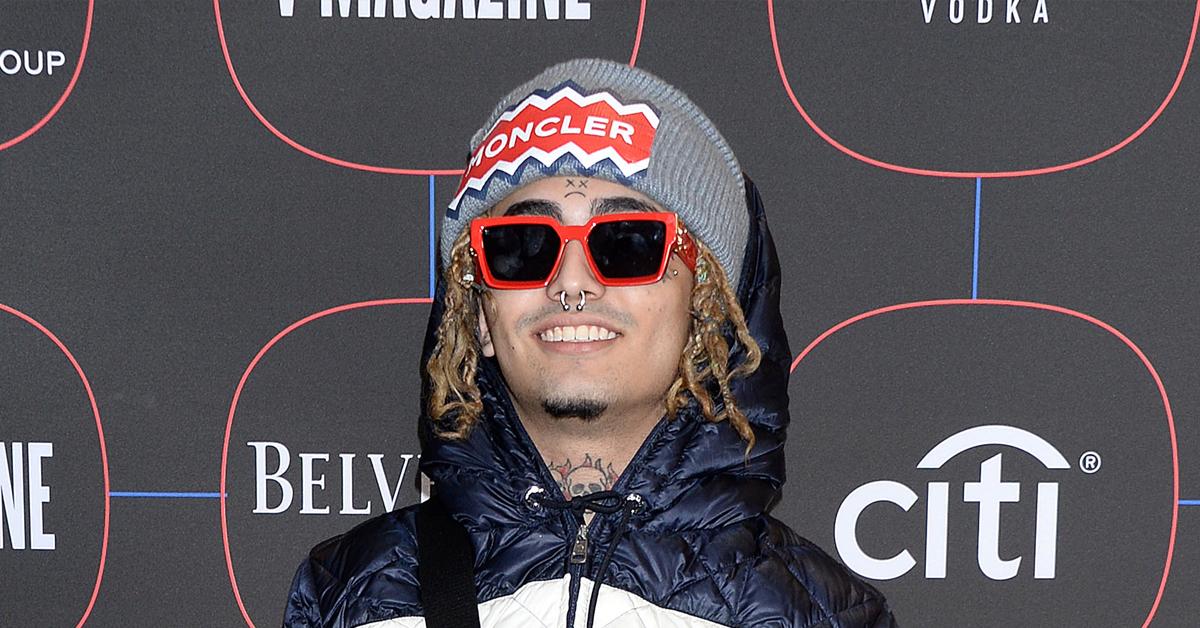 Article continues below advertisement
Lil Pump angrily said, "Don't play with my body." He said, "Look, I have made over 15 million dollars, you know what the tax bill on 15 million dollars is?"
"Bit*h, 90k ain't sh*t to me. Stop playing with my bod," Pump added.
Article continues below advertisement
He proceeded to show off two diamond necklaces claiming one cost him $50,000 and another cost him $40,000. As RadarOnline.com previously reported, the IRS filed a lien against 20-year-old Pump over an unpaid 2019 bill.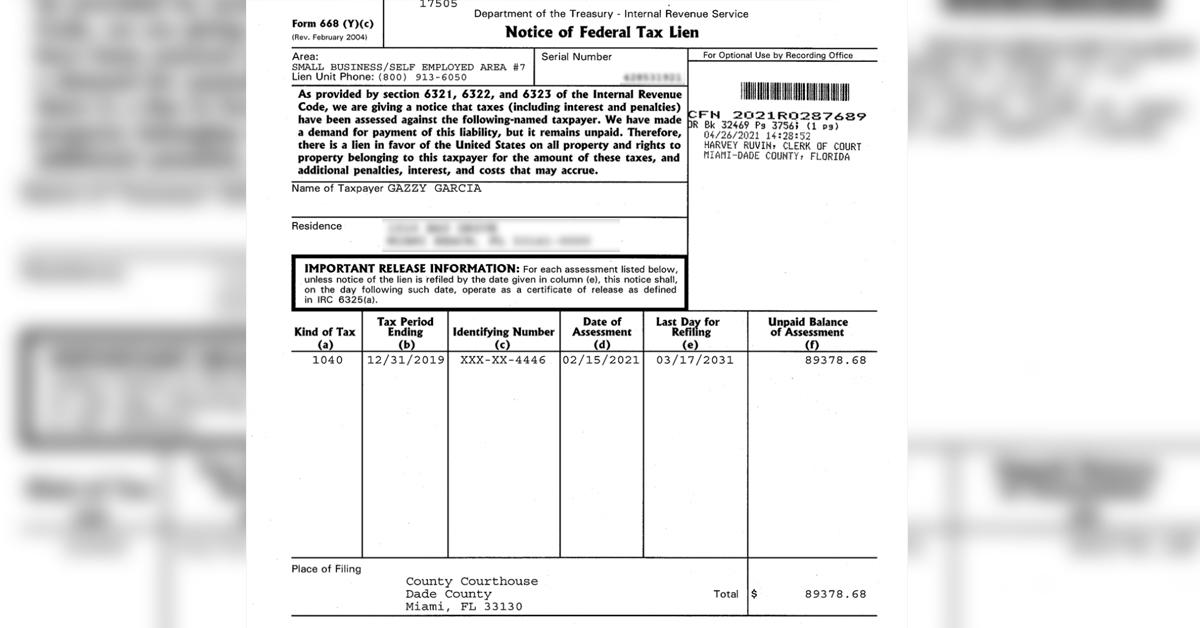 Article continues below advertisement
The government says Pump owes them a total of $89,378.68. The lien warns Pump if he doesn't pay up quickly, they could begin the process of seizing his assets to collect on the debt.
The IRS filed the lien on April 26 in Miami Court. It's unclear if the debt was a clerical mistake by Pump's team. The rapper isn't having the greatest couple of months.
Article continues below advertisement
Earlier this year, Pump had to call police after four people broke onto his property. The suspects reportedly jumped a wall and found their way to Pump's expensive cars.
Sources say surveillance video captured the break in but no arrests have been made as of yet. Following the incident, Pump said, "That's how y'all wanna play? I'mma be up for the next 3, 4 days. Come back to my f***ing house. I'mma blow your fucking head off."