Lil Nas X's Dad Speaks Out After Video Allegedly Showing Drug Addict Mom Begging On Streets Draws Criticism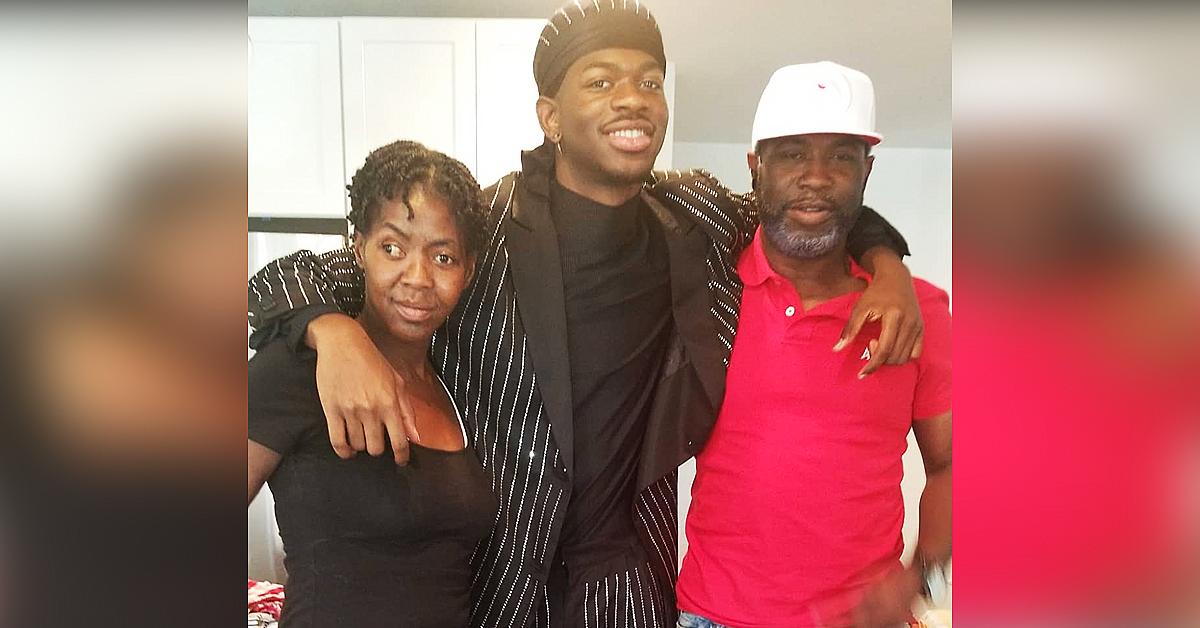 Lil Nas X's father is speaking out after a video that allegedly showed the rapper's drug addict mother begging on the streets went viral.
Article continues below advertisement
The video, which was obtained by The Neighborhood Talk and posted Wednesday, was reportedly taken in Atlanta, Georgia, by a man driving a vehicle.
Filming the woman said to be Lil Nas X's mom standing on the corner of a busy street, holding up a cardboard sign that the man claims read, "feed me," he rolls down the window and asks the woman if she is "Lil Nas' mama." The two exchange some words, though it's not clear what the woman is saying because she's far away, plus the music playing inside the man's car is loud. He tells her the situation is "f--ked up" and drives off.
Article continues below advertisement
Almost immediately, fans across the board lashed out at the successful musician, arguing that it was his duty to ensure his loved ones were taken care of.
Article continues below advertisement
The following day, Robert Stafford, Nas' dad, took to Instagram to defend his son and address the blowback he was receiving, noting that he doesn't "usually address personal issues publicly but felt like this need [sic] to be."
"Despite what people say @lilnasx is the greatest kid a parent can be BLESSED with," the proud pops captioned a family photo showing Nas embracing both parents. "Although his mom is in a struggle with an addiction she's STILL a QUEEN and he goes through great lengths to make sure we're taking care of."
Article continues below advertisement
He went on, "Those who have family members and friends dealing with addiction understands that there ain't enough money you can throw at this situation to make it right."
Stafford then asked his followers to "join us in keeping her in your PRAYERS. And to those out there trying to create a false story you wont prosper. #controlthenarrative."
Article continues below advertisement
The 22-year-old "Montero (Call Me By Your Name)" artist has spoken about his relationship with his mom, who he says is an addict, in the past.
Article continues below advertisement
The rapper has also stated in recent TikTok videos that he's paid for his mom's treatment and rehab stays in the past.