LeBron James Praises Tory Lanez's New Album Despite Rapper's Alleged Attack On Megan Thee Stallion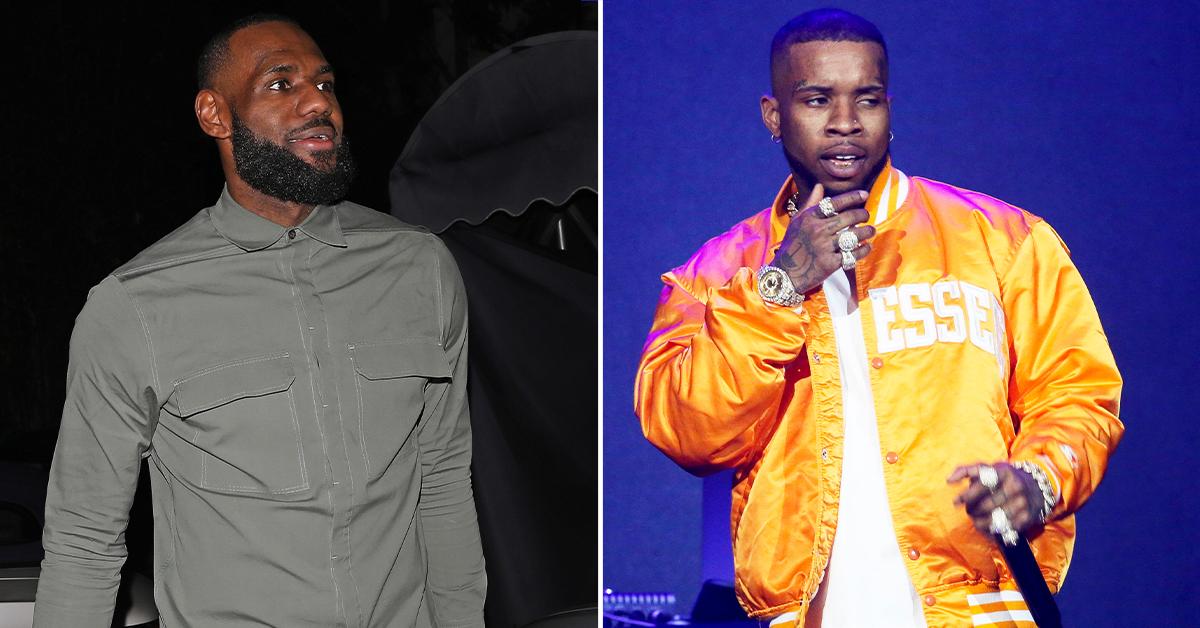 LeBron James indirectly promoted Tory Lanez's new album while the rapper is under investigation for assaulting Megan Thee Stallion and carrying a loaded and unregistered weapon.
The athlete seemed unbothered by the rapper's legal troubles as he eagerly endorsed his latest tune.
Article continues below advertisement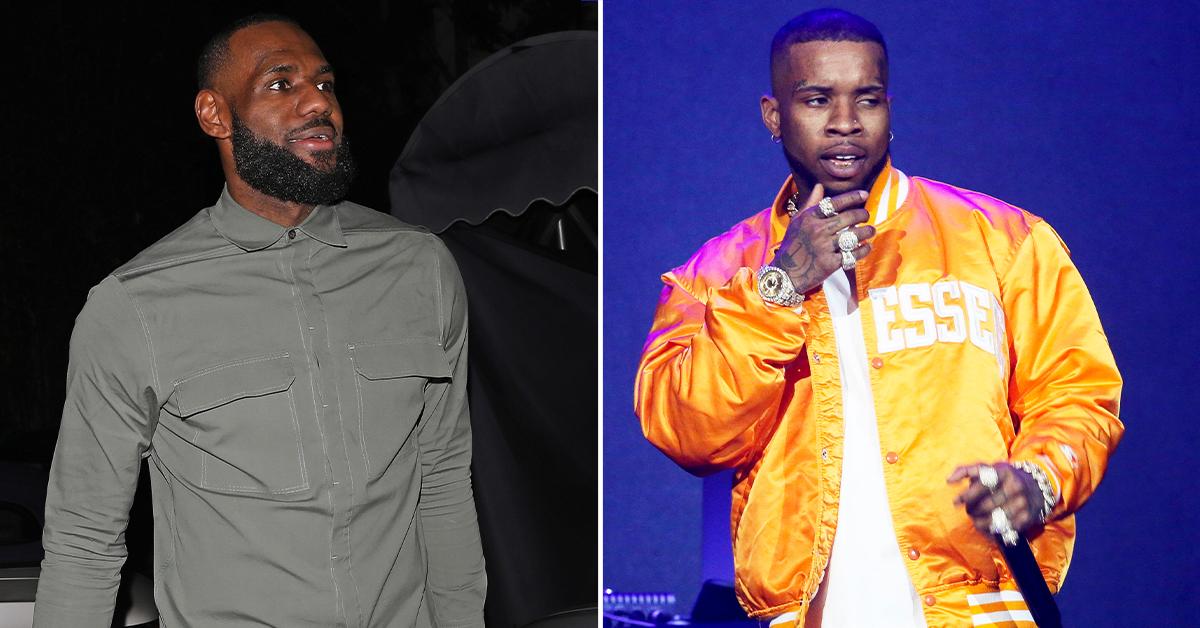 The Lakers basketball player posted on his Instagram Story a video of himself at the back of a vehicle playing Lanez's new album, ALONE AT PROM.
He captioned the videos, "MAN THIS BOY COLD AS HELL MAN!!! ALONE AT THE PROM IS," followed by several fire emojis before complimenting his songs with the word "VIBES."
Article continues below advertisement
In another video he shared with his 104 million followers, the 36-year-old NBA player appeared to be singing along to the lyrics.
James has yet to comment on the disturbing allegations that the Canadian rapper allegedly shot Megan Thee Stallion in the foot.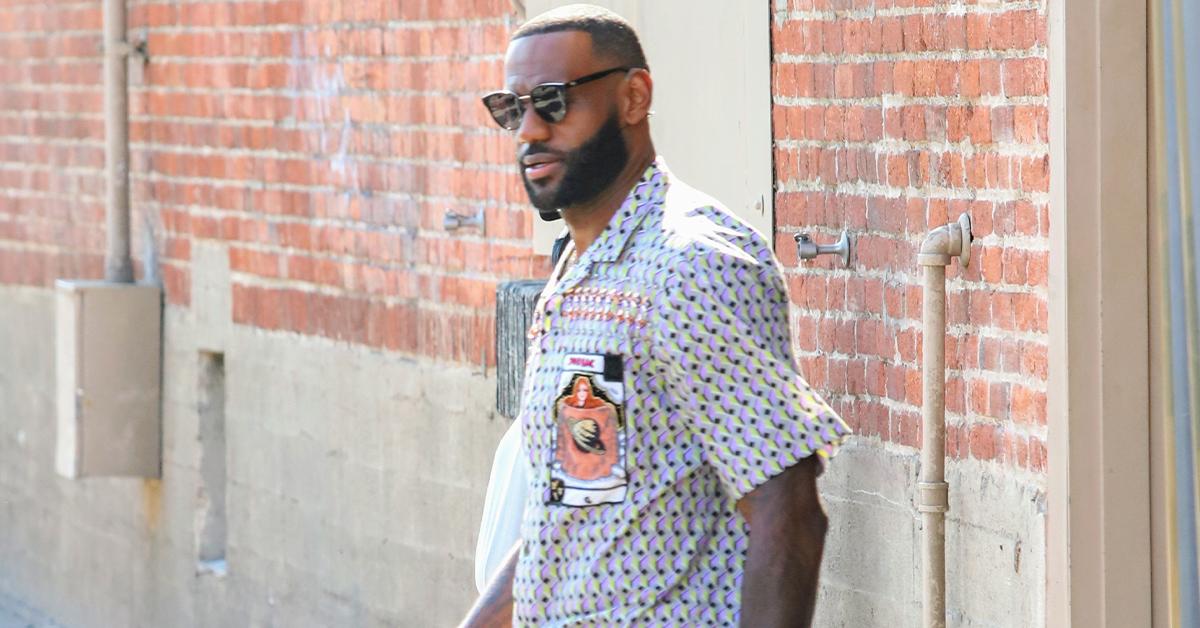 Article continues below advertisement
The reported attack supposedly occurred on July 12, 2020. Stallion and Lanez were driving in an SUV after leaving a party in the Hollywood Hills around 4:30 AM. The two later allegedly got into an argument with each other.
Following the shooting, Lanez was arrested and charged with assault with a semiautomatic firearm and a second charge for carrying a loaded, unregistered weapon. He could be sent to prison for 22 years and eight months if he was found guilty of the offense.
However, Lanez pleaded not guilty and has maintained his innocence. He was released from custody after paying $250K bail money.
Article continues below advertisement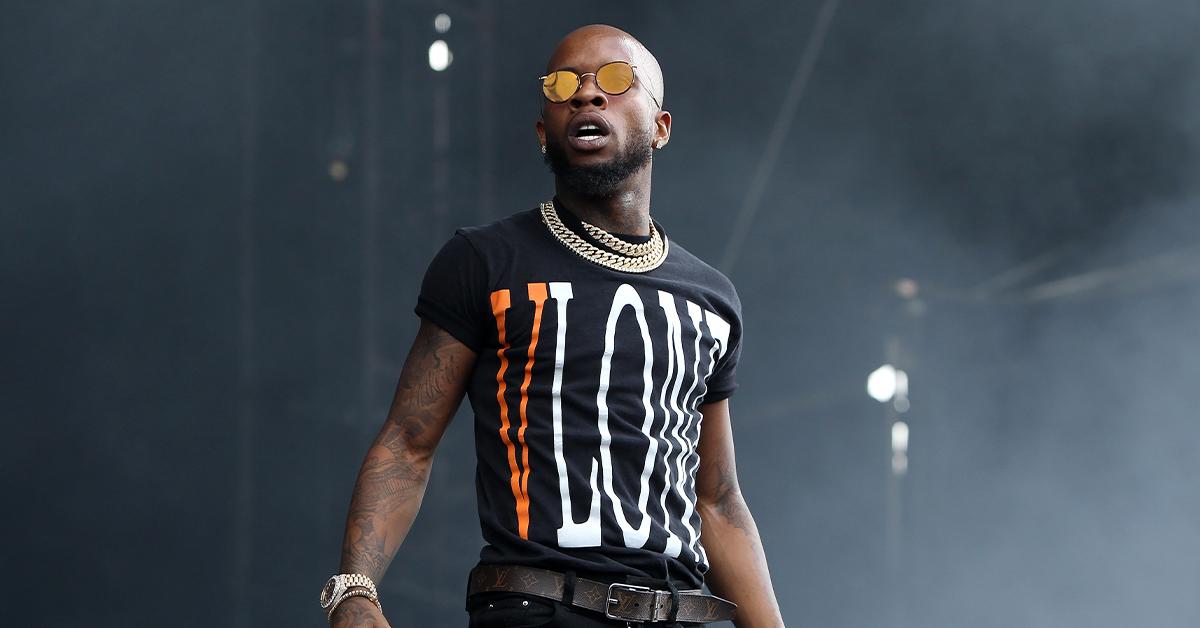 As RadarOnline.com previously reported, the 29-year-old rapper failed to reach a plea deal with the Los Angeles District Attorney's Office concerning the alleged shooting even after a "meaningful discussion."
As a result, he is scheduled to appear in court for "live testimony" on December 14.
His attorney Shawn Holley explained, "As in every case, the lawyers for the parties discuss the possibility of resolving the case. This case is no different. That said, our position as to what did and did not happen in this matter remains unchanged."
In addition, Lanez is also being sued by a man named Barry Fine, who accused the rapper of loaning his car to his friend, who then committed a hit-and-run that allegedly left the victim disfigured.
Fine is seeking more than $30K for the damages.