Tory Lanez Insists He Was Framed In Megan Thee Stallion 2020 Foot Shooting In New Freestyle Rap
Tory Lanez is once again insisting that he was set up in the 2020 Megan Thee Stallion shooting that left the 26-year-old Grammy-winning artist with two injured feet.
Article continues below advertisement
Stopping by Fun Flex's Hot 97 radio show on Tuesday, the 28-year-old Canadian rapper (real name Daystar Shemuel Shua Peterson) let loose with a six-and-a-half-minute freestyle rap, during which he gave shoutouts to fellow rappers DaBaby, Roddy Ricch and Lil Baby.
Four minutes into his flow, however, Lanez spit, "What I'm about to say is gonna sound a little crazy, but it's true, so don't play me. Y'all all would've got your awards if they didn't frame me."
Article continues below advertisement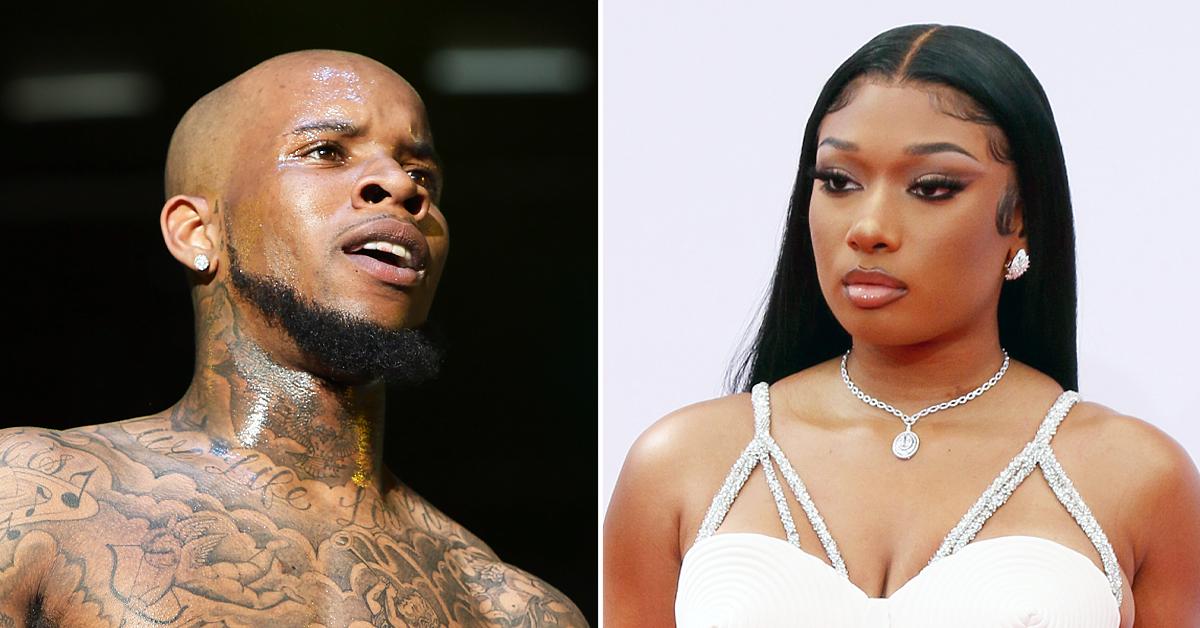 The musician has addressed the shooting in the past, rapping on the track, Money Over Fallouts, that "Megan people trying to frame me for a shooting, but them boys ain't clean enough."
Article continues below advertisement
He made similar references throughout his Daystar album, which was released last September, including:
"Gotta see a couple questions: How the f--k you get shot in your foot, don't hit no bones or tendons?"
"How the f--k your team is tryna to pay me in some whole millions?"
"Girl, you had the nerve to write that statement on a affidavit, knowing I ain't do it. But I'm coming at my truest, tryna keep this s--t two hunnid with you, shorty. I can't prove it. But them people in yo ear, they the true ones that I fear."
Though Megan has not yet commented on Tory's recent claim, she has long maintained that he shot her in both feet last summer; however, that's not something she told police right away.
Article continues below advertisement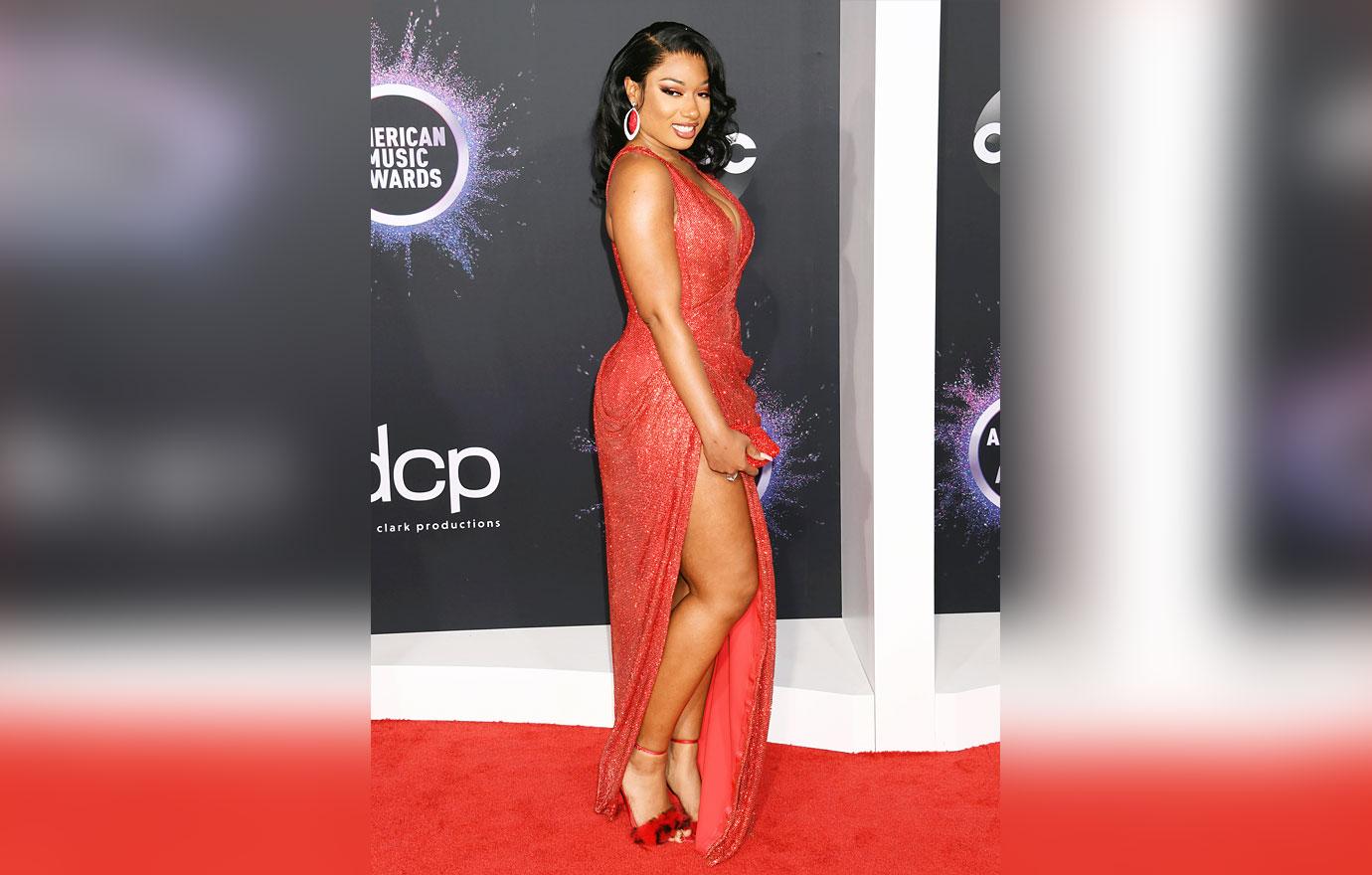 On July 12, 2020 – following a pool party at Kylie Jenner's house – a car containing Tory and Megan was pulled over. After cops searched the vehicle, Lanez was arrested on gun charges.
A bloody Stallion initially told officers she had cut her foot on glass, only to fess up on Instagram the following month.
Article continues below advertisement
"I didn't get cut by no glass, but let me tell you why they're saying that," she told her 23.7 million followers at the time. "When the police came, because the neighbors called the police … the police come – I'm scared. All this s--t going on with the police … I didn't want to die. I didn't want the police to shoot me cause there's a n---a with a gun in the car with me."
Stallion claimed that she was in Lanez's car with him, his bodyguard and her friend, and that they were all arguing. Megan – who was sitting in the front seat – says she got out of the car and started walking away. She alleged that's when Tory shot her through the car's back window, striking the back of her feet. She required surgery.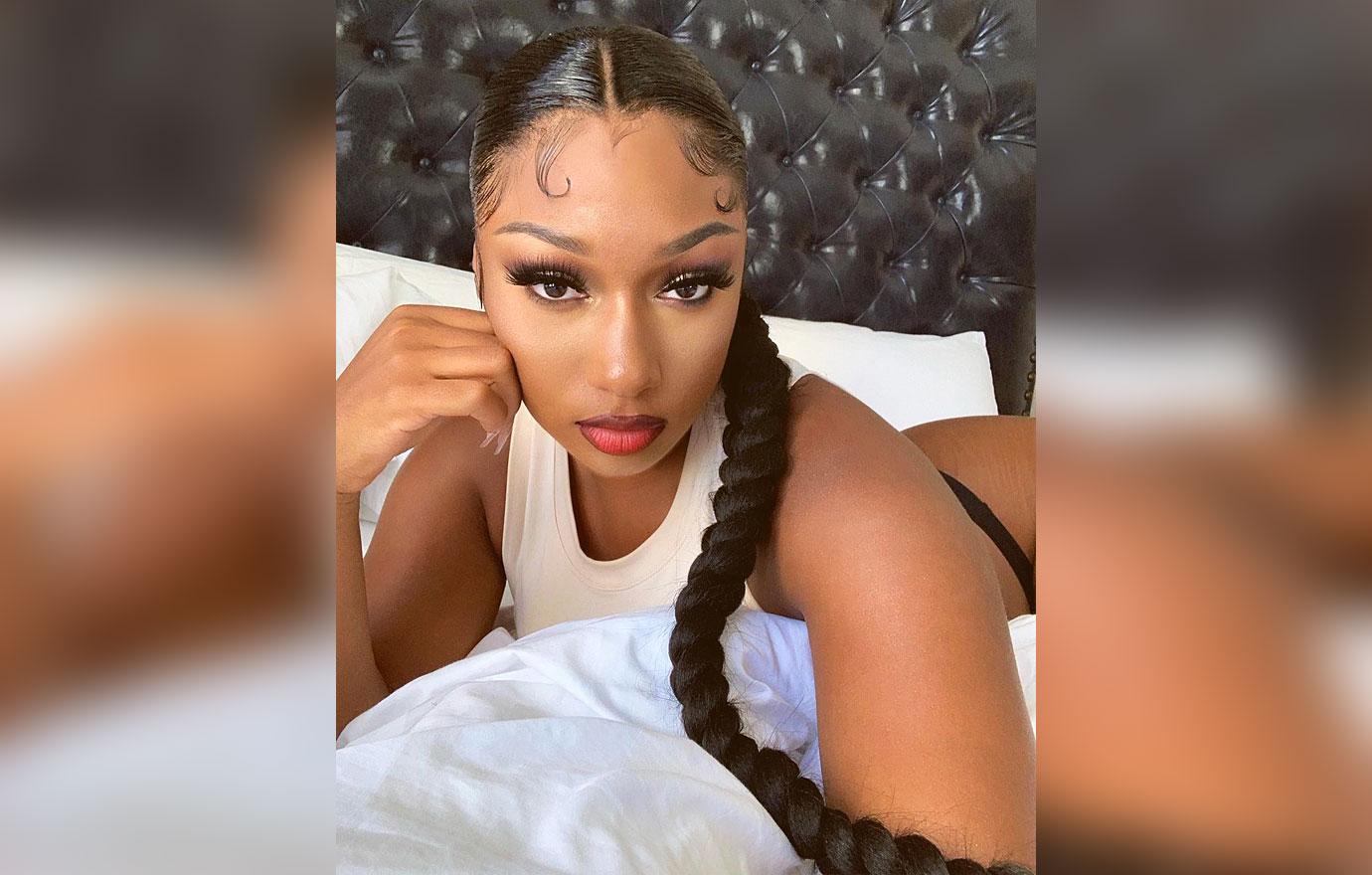 Article continues below advertisement
Three months later, Lanez was slapped with felony assault charges in addition to the gun charges. If convicted, he could spend up to 22 years and eight months behind bars.
In November, he pleaded not guilty.
It's been just over one year since the shooting, and the Hot Girl Summer creator is having just that. Stallion landed the July cover of Sports Illustrated magazine, making her the first rapper to ever do so.
Article continues below advertisement
As for Tory, MRC Data reported that the musician's streaming numbers have plummeted since the incident.
Additionally, both Kehlani and JoJo removed his features from their songs for the deluxe versions of their respective albums.